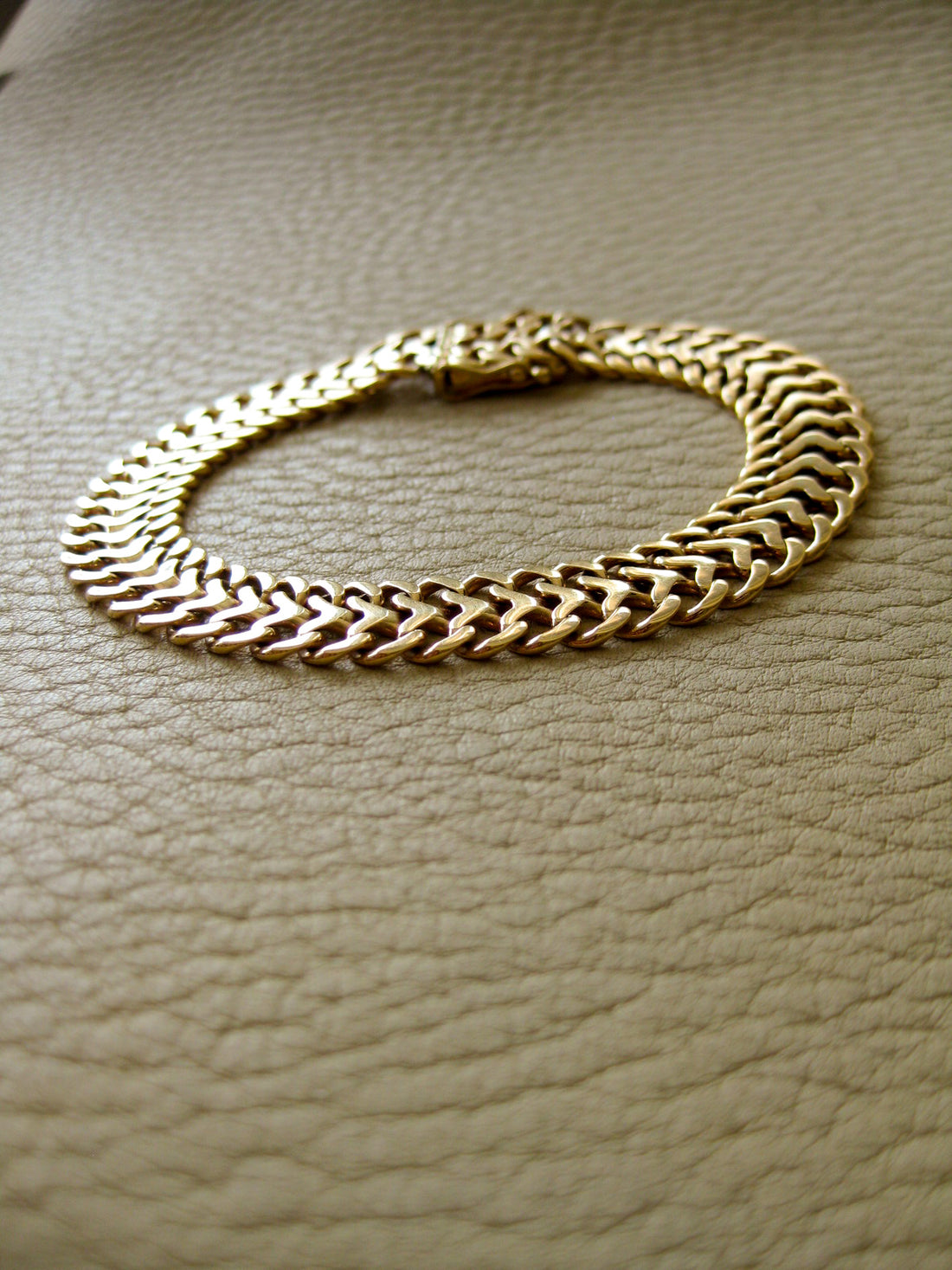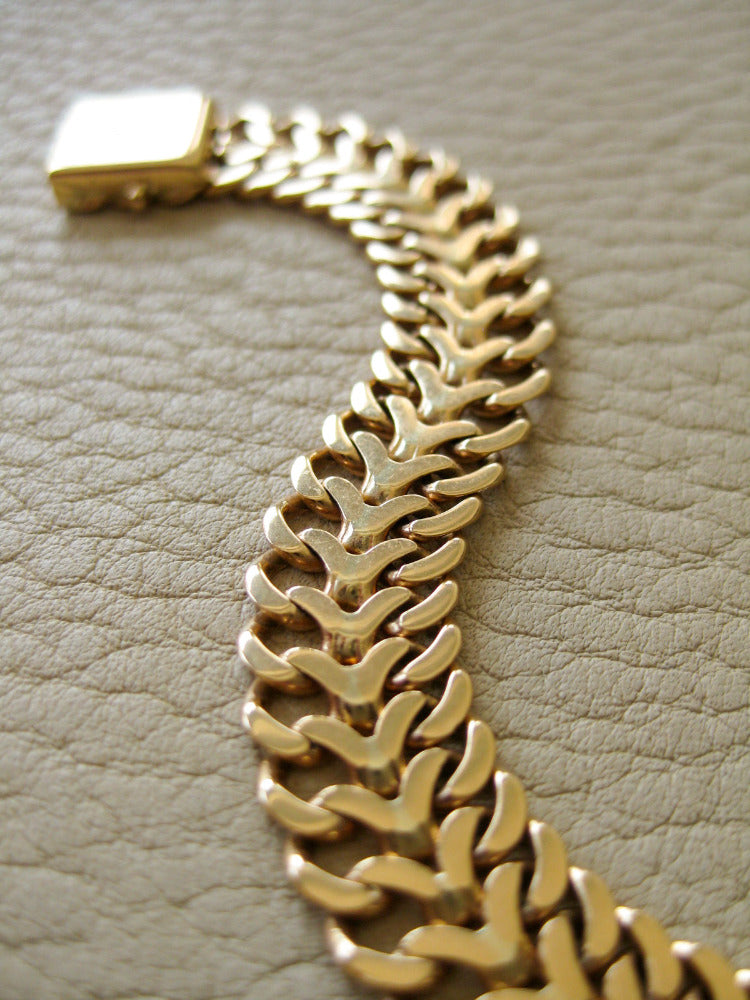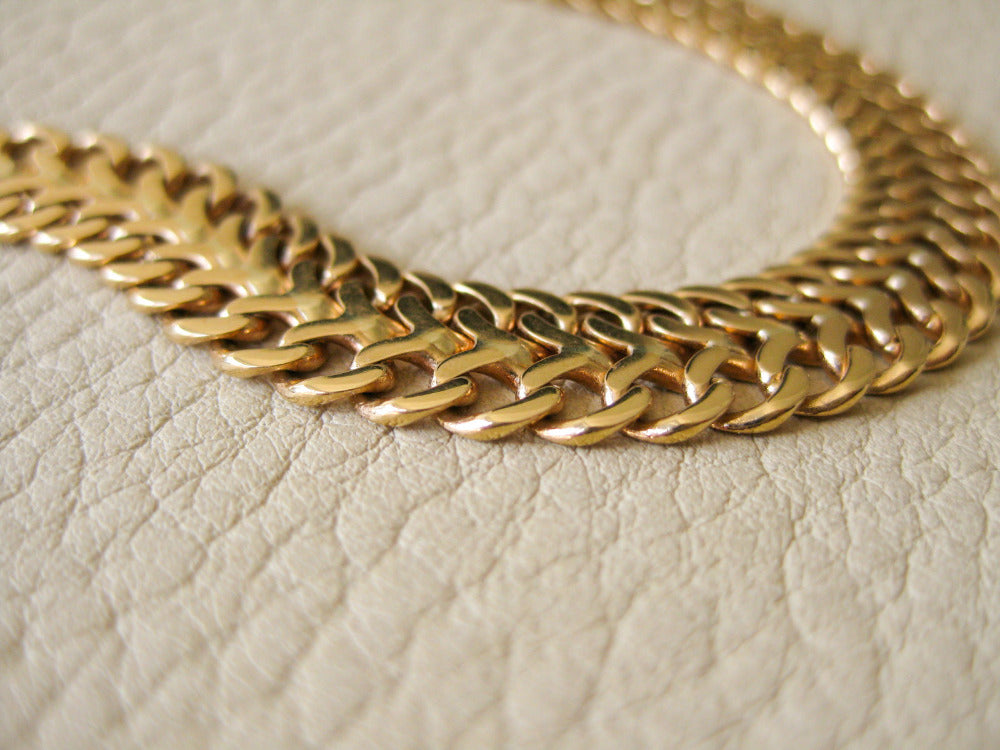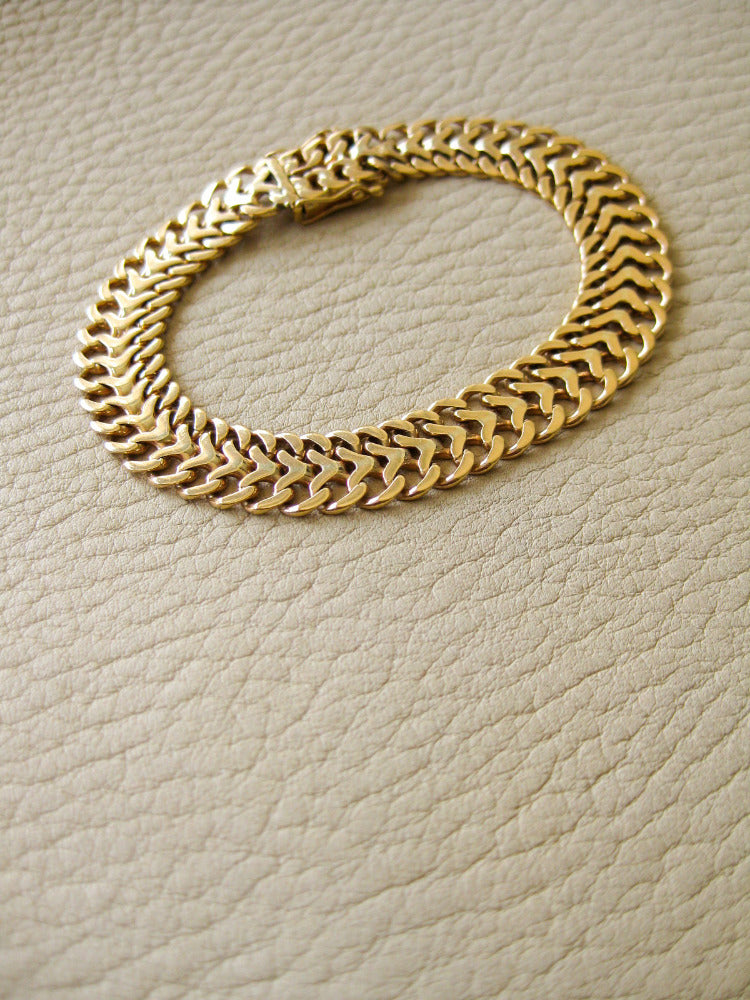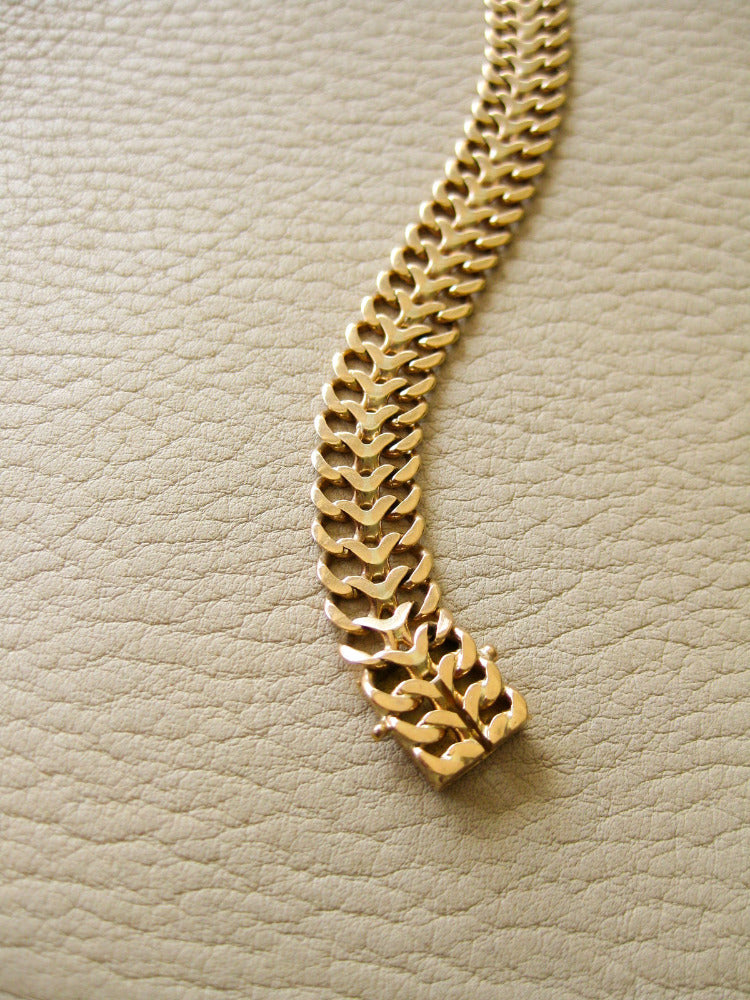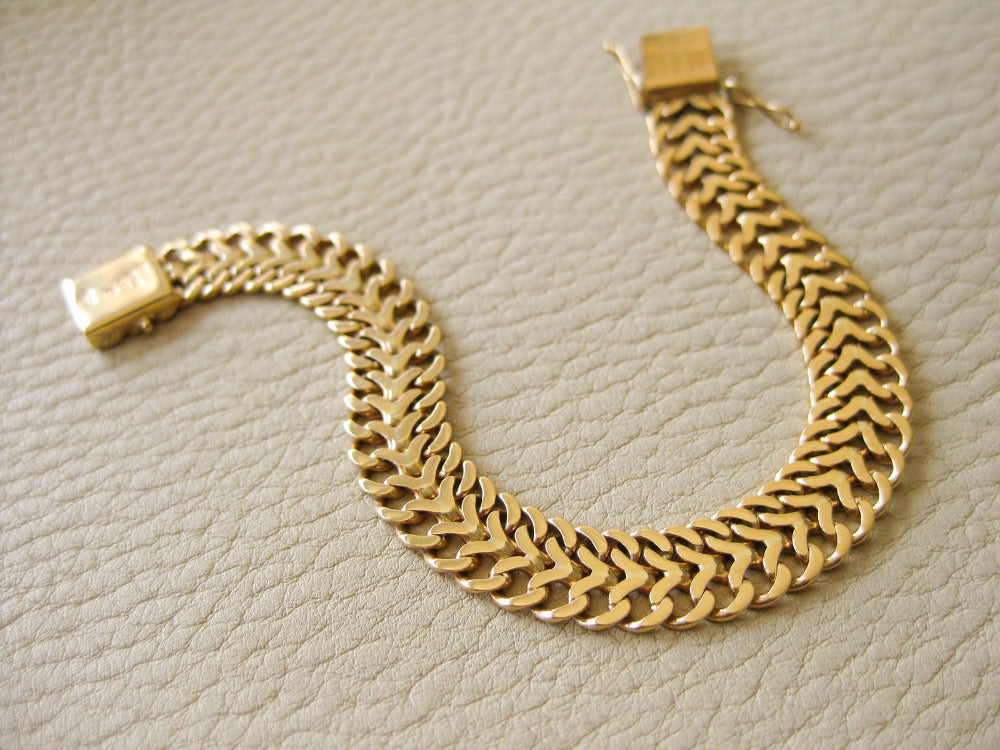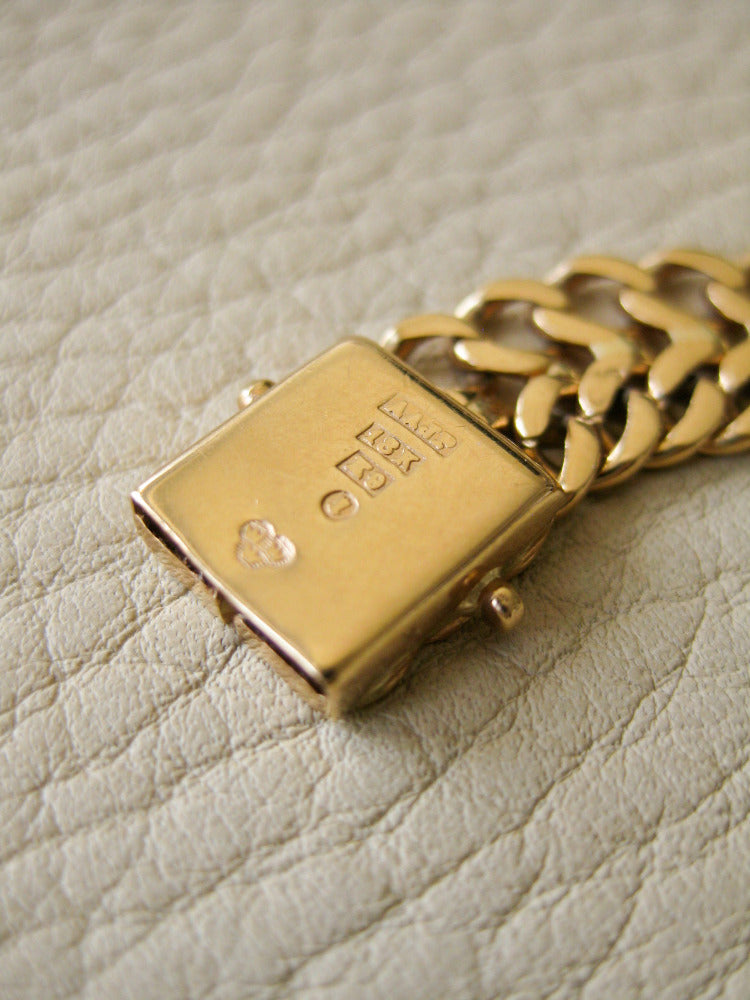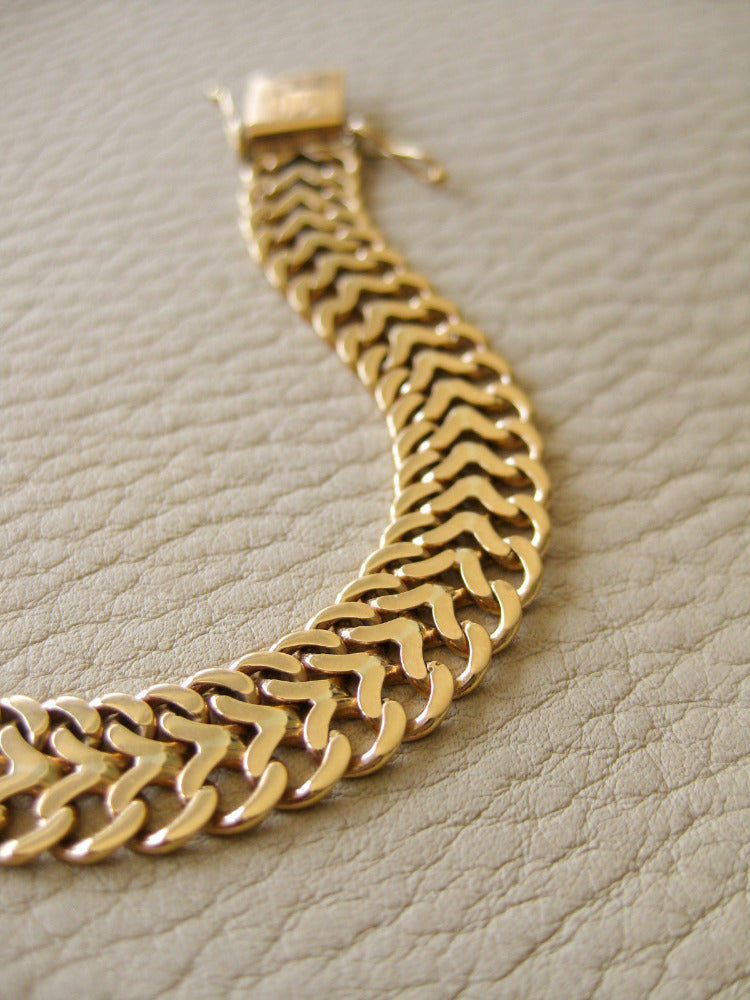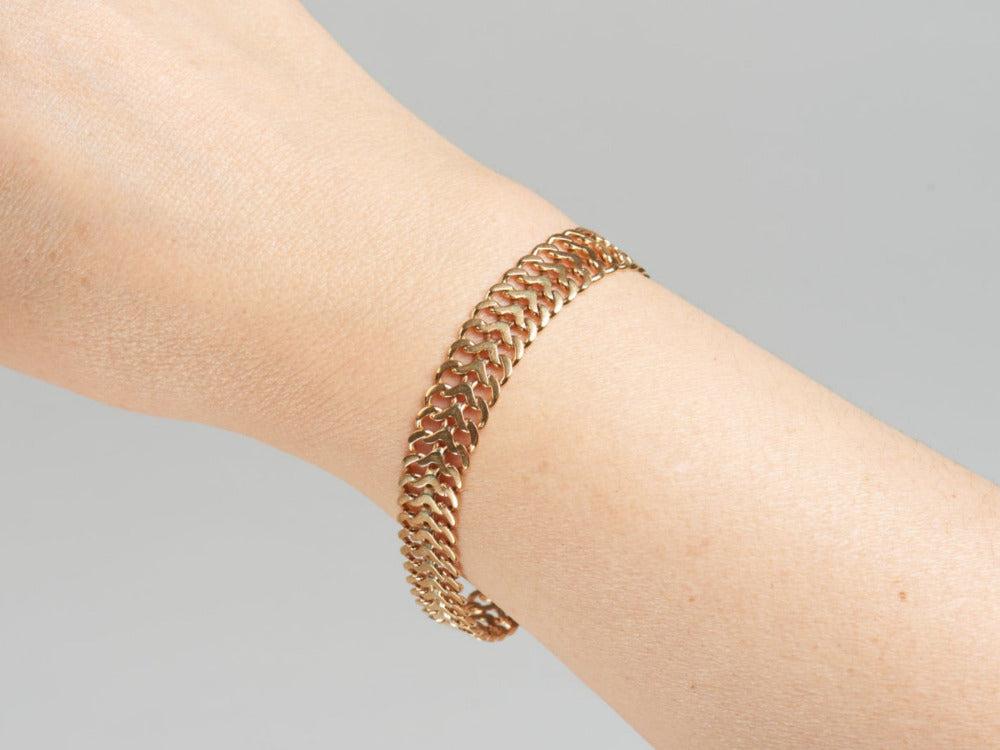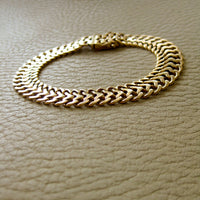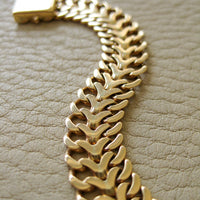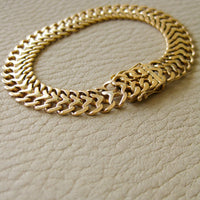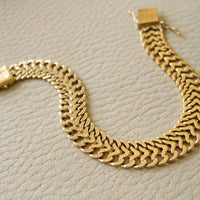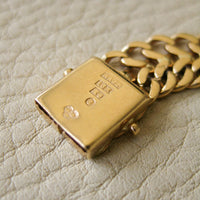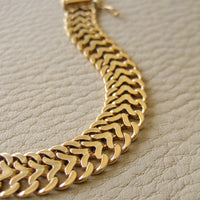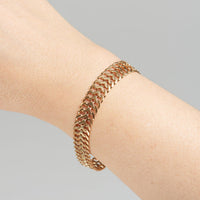 1960 Slinky foxtail link 18k solid gold bracelet - Stockholm, Sweden 20.3g

Free USA Shipping

Handmade

High quality leather
Welcome to my jewelry box. In addition to leather, I have a fondness for fine yet wearable solid gold and silver jewelry. In particular I love fine mid-century pieces from Sweden, Finland, Denmark, and Italy. I import the best pieces from Europe to wear and share.
***
Gold link jewelry is gold textile as jewelry - well that's how I think about my particular fascination with gold link. Obviously I'm a textile lover as I've devoted my design business to bending, sewing and musing over leather textiles. Solid gold forged into slinky chains is another chapter in my oohing and aahing over beautiful pliable yet strong constructions.
***
1960 Slinky foxtail 18k gold bracelet

Hard to find 18k gold flat foxtail link bracelet. A special one!

Swedish vintage from 1960, 18K gold, 7 inch inside circumference, a heavy 20.3 grams, perfect working clasp, fully hallmarked, radiant, RICH, gorgeous and heavy!!

This link type is similar to an x-link. Pairs of links run side by side - but the links are cut and soldered in such a way that creates a center line with that wonderful repeating V-shape. Links are flat with silky flexible movement.

This bracelet is rare and wonderful with normal age related wear.

***
Details
Maker: Anetoft & Persson Goldsmith
AAJP makers mark
Active 1957-1967
-20.3 grams
-18k solid gold (aka not plated or fill)
-Interior circumference 7"
-length 7 1/8"
-Width 5/8"
-Hallmarks for Stockholm, Sweden
-Made in 1960
-Marked 18k gold
-Normal age related wear
This listing is for the foxtail bracelet only. Other pieces are sold separately.
Not sure it will fit? Check your bracelet size in two ways:
Measure an existing bracelet that fits you well
Wrap a string around your wrist to the desired length, remove and measure the length.
Please reach out with any questions jill@scabbyrobot.com
Everything from service to product was fabulous!
Interior key ring
Each Wedge Bag is made with an interior key ring that is perfect to clip your keys so that you never lose them again.
Also works great with one of my leather leashes to connect a zipper pouch or anything else you like to keep at hand.