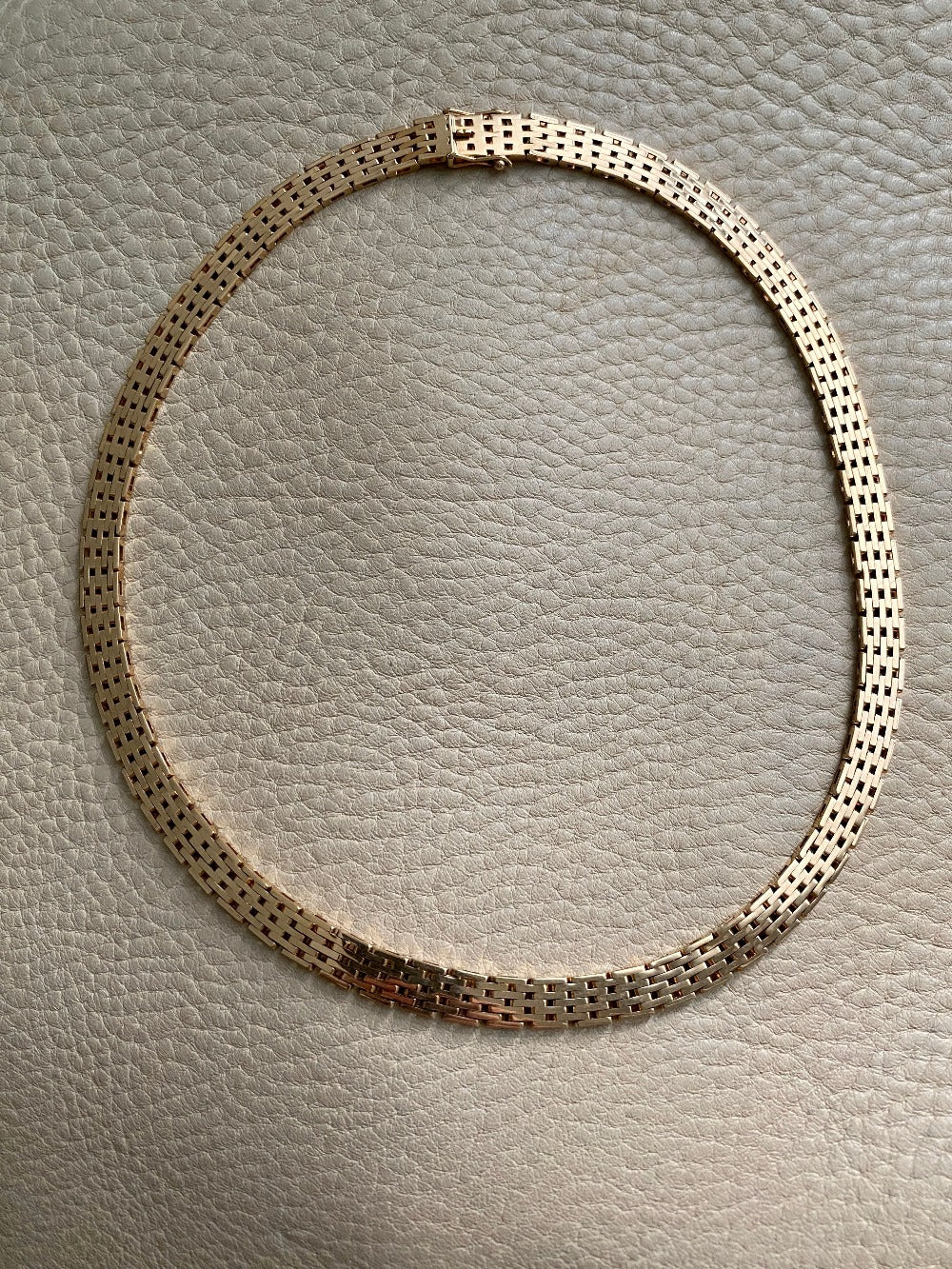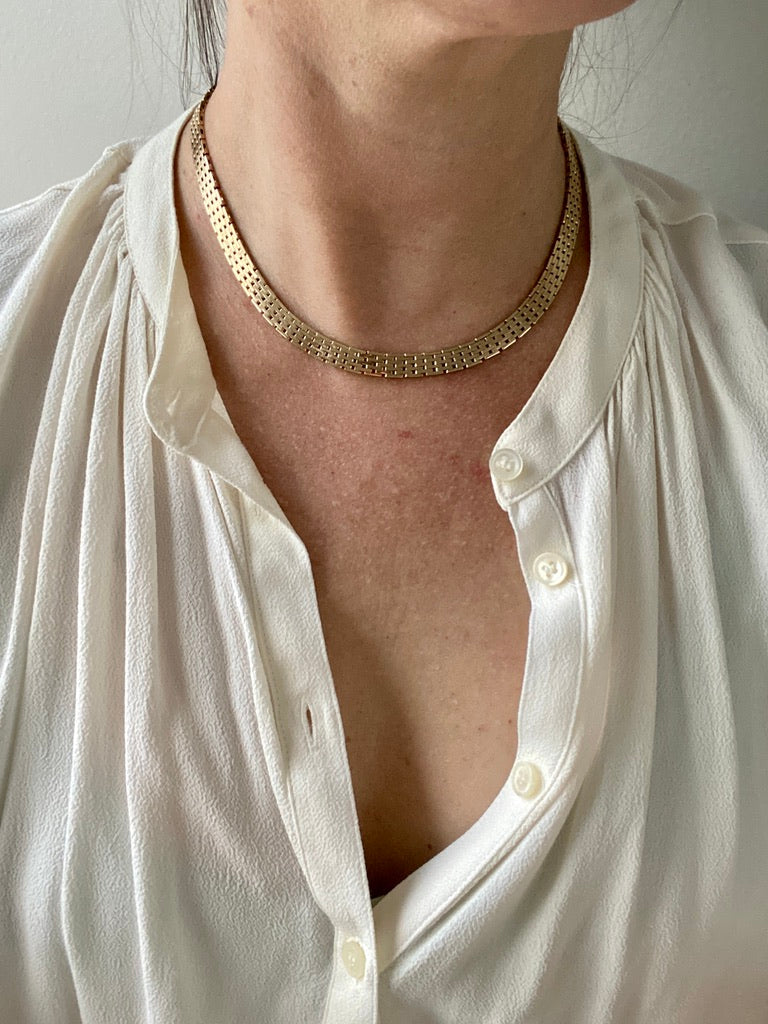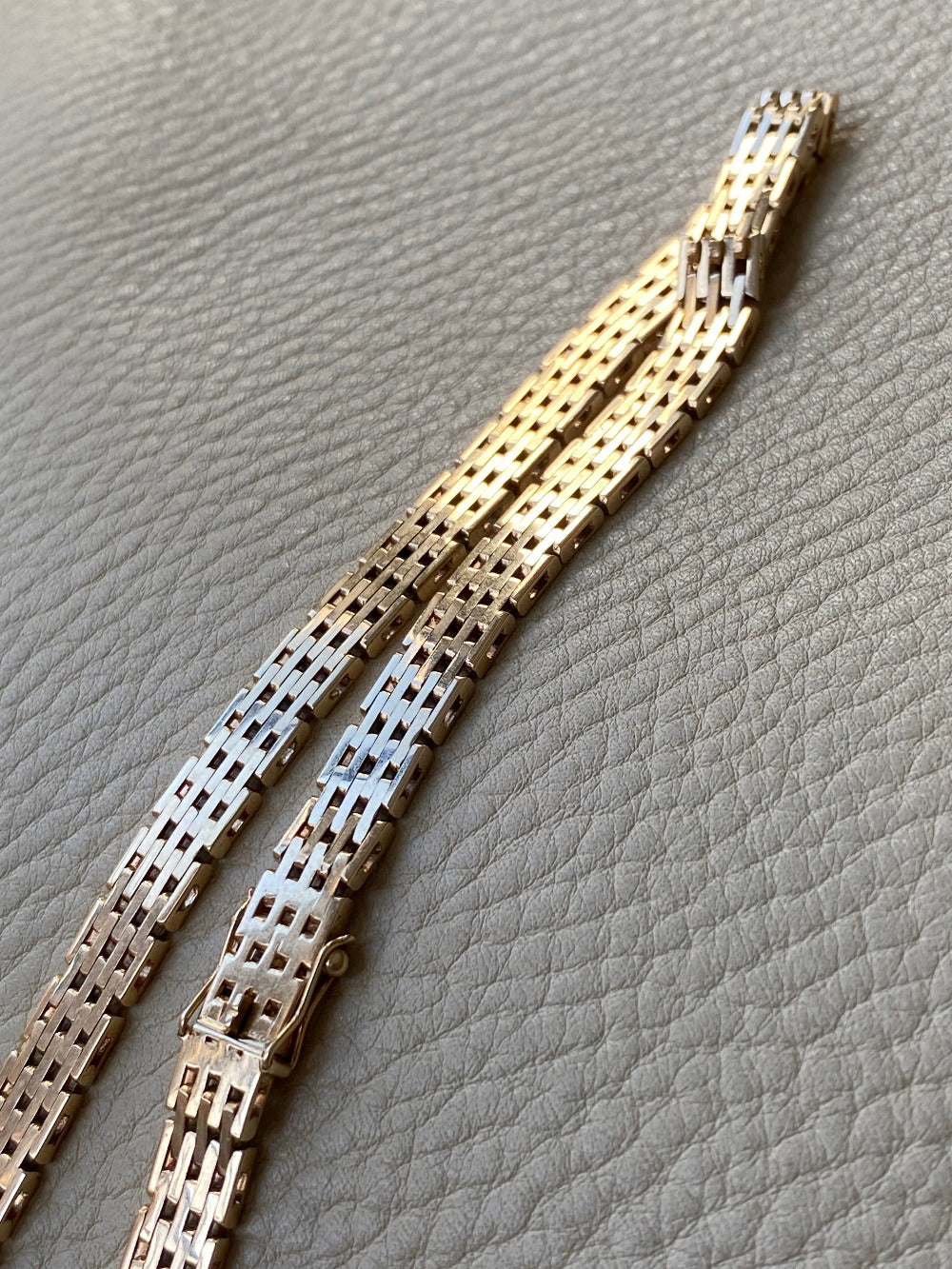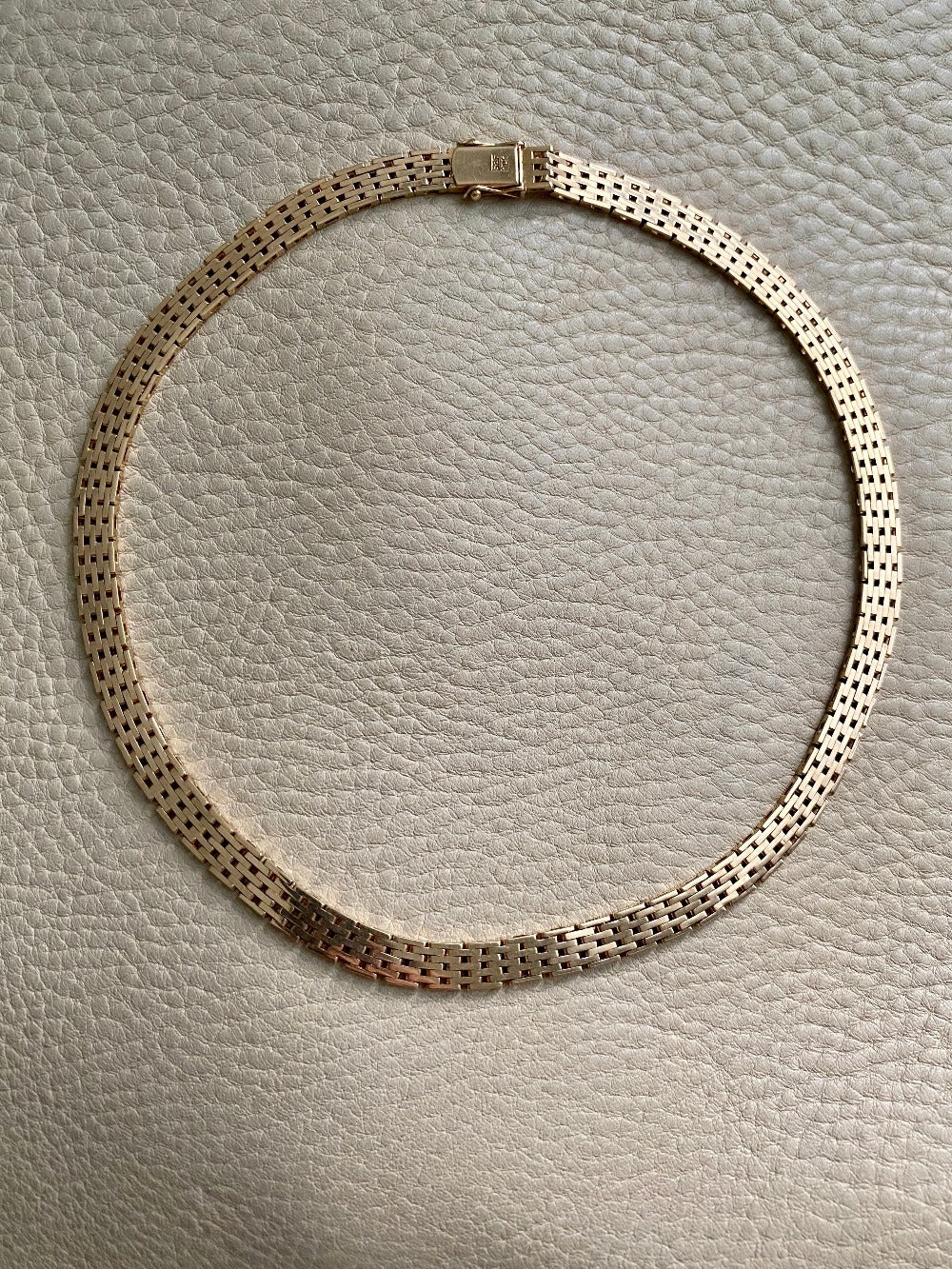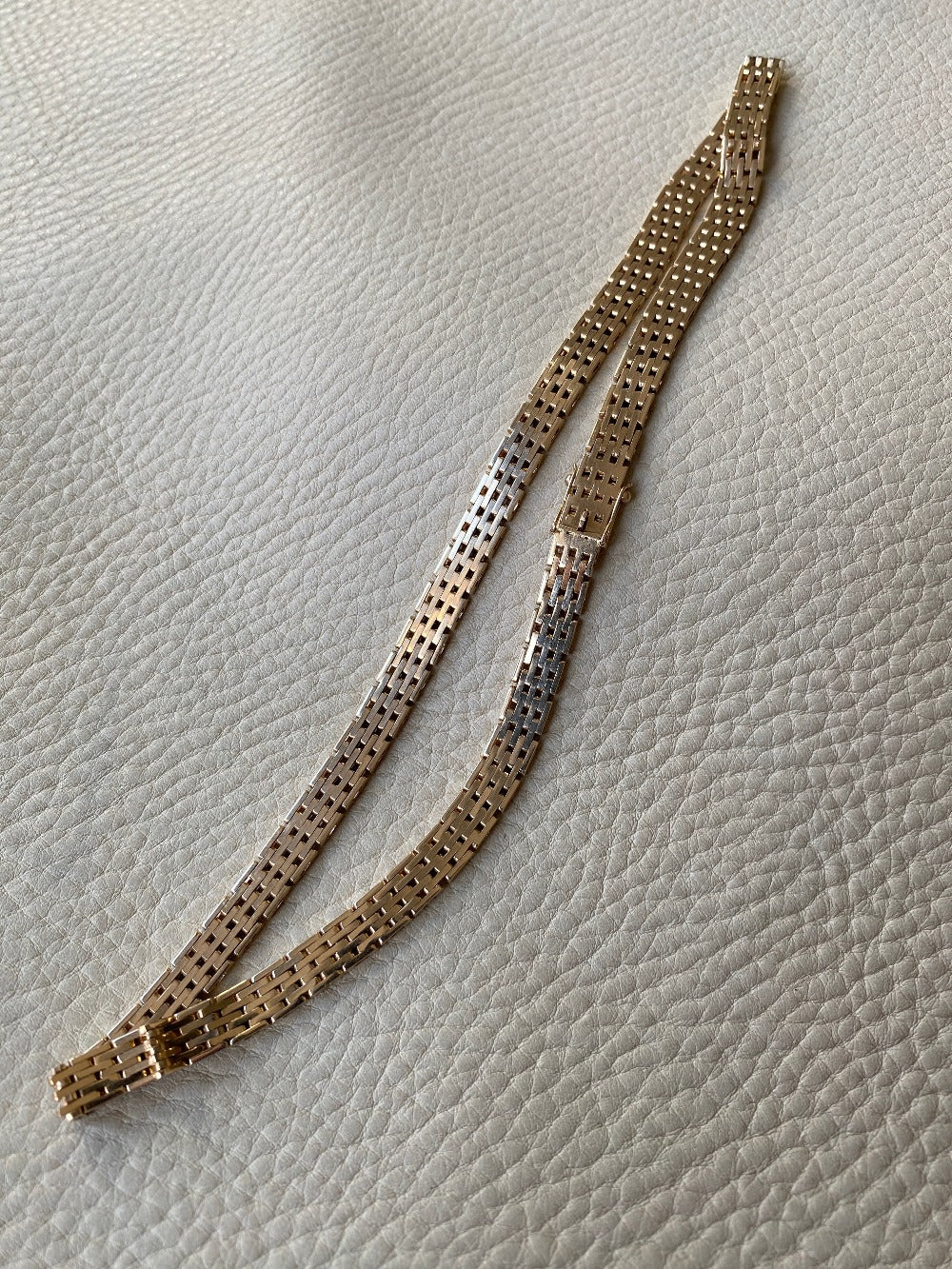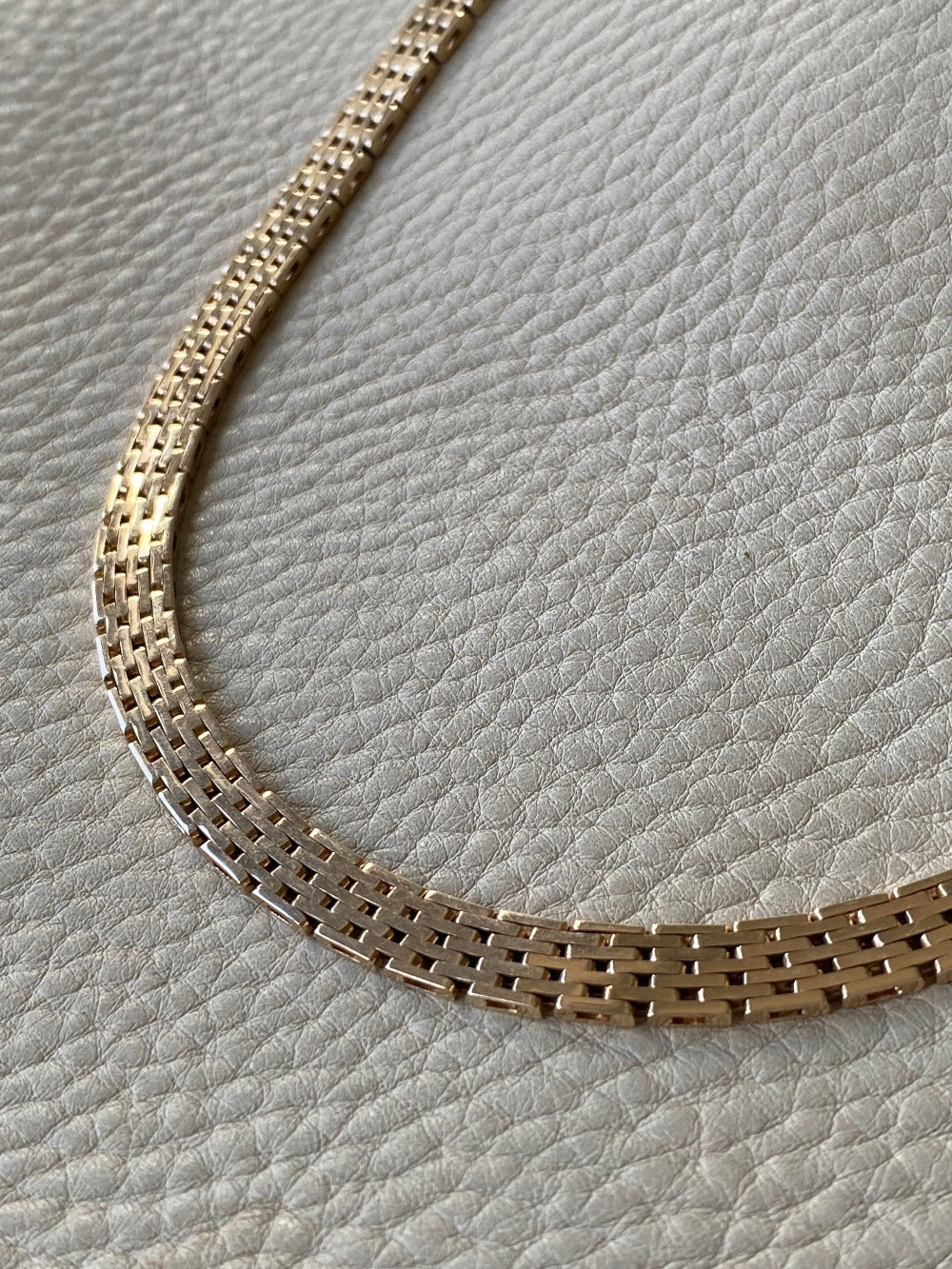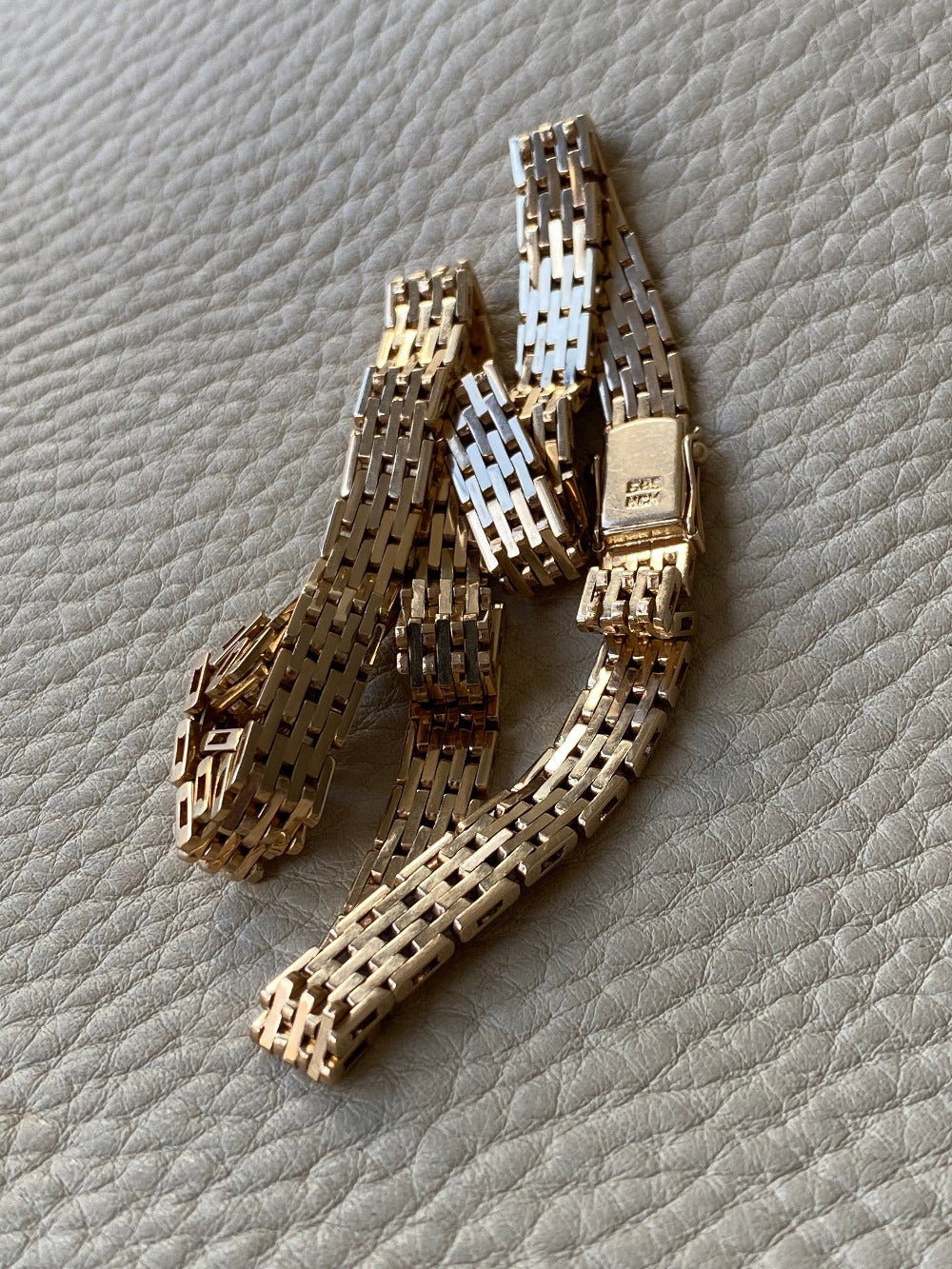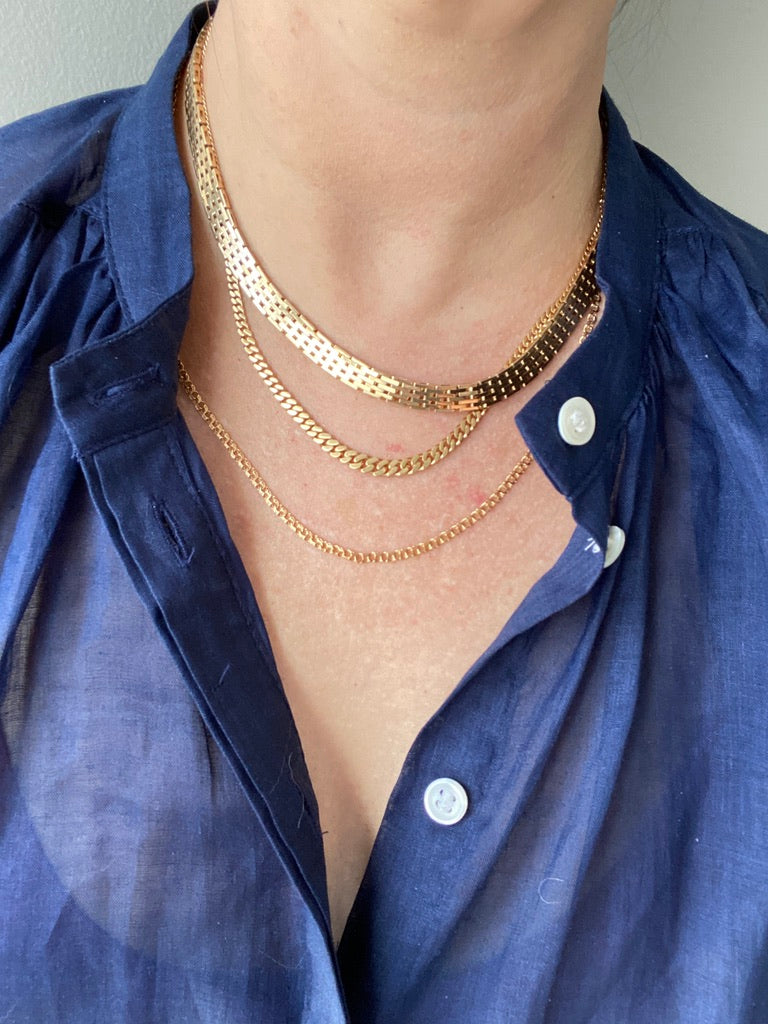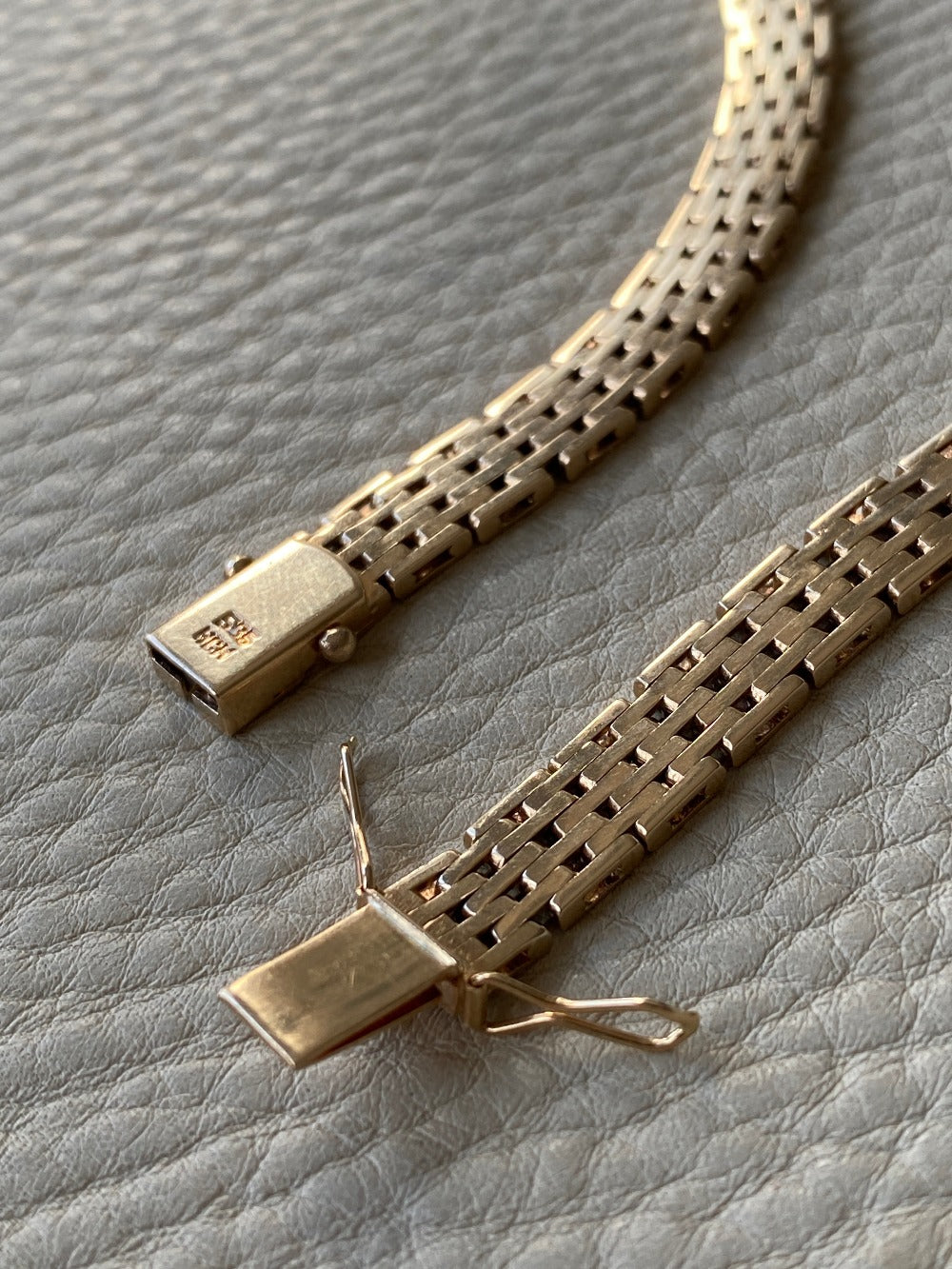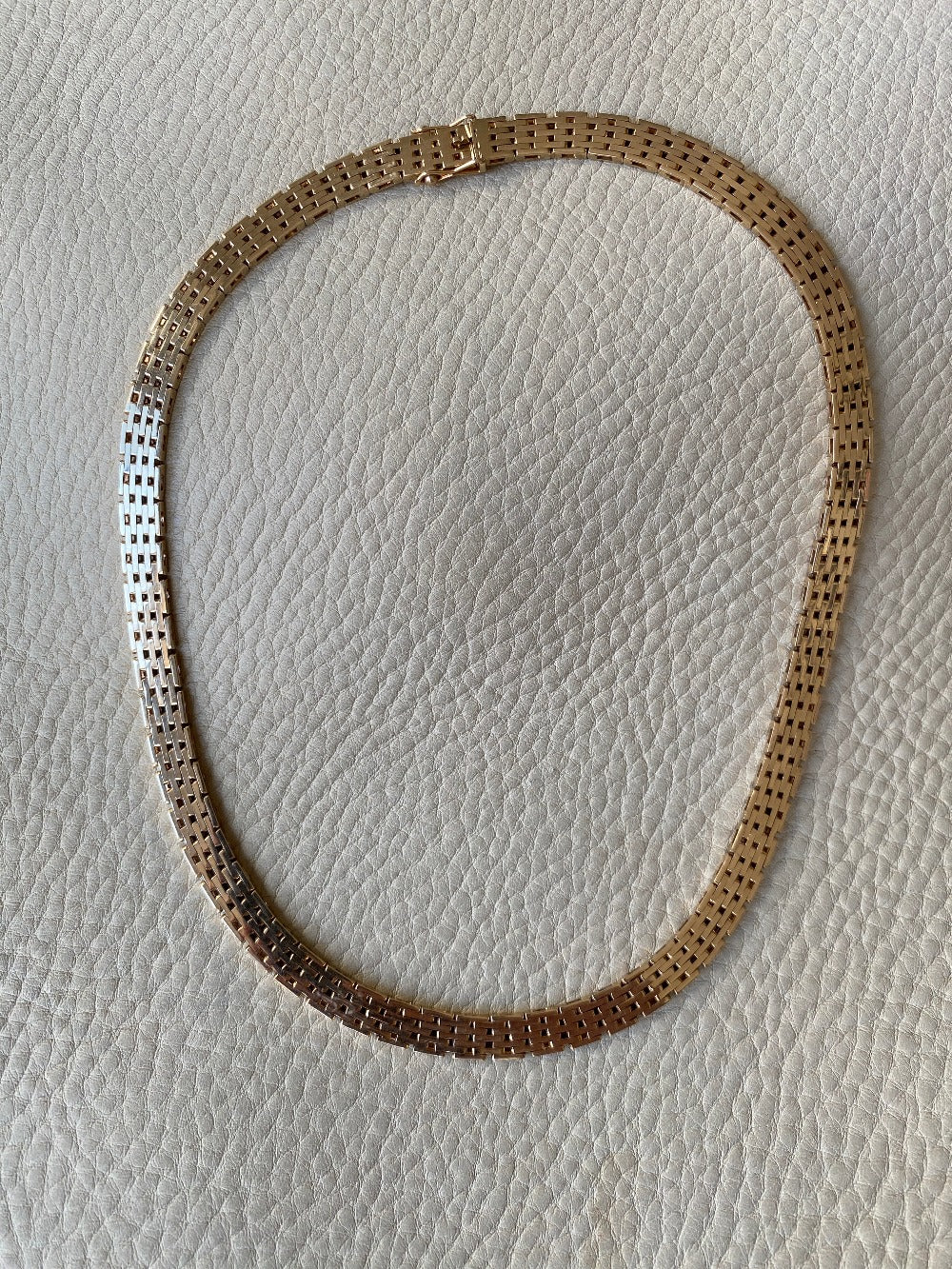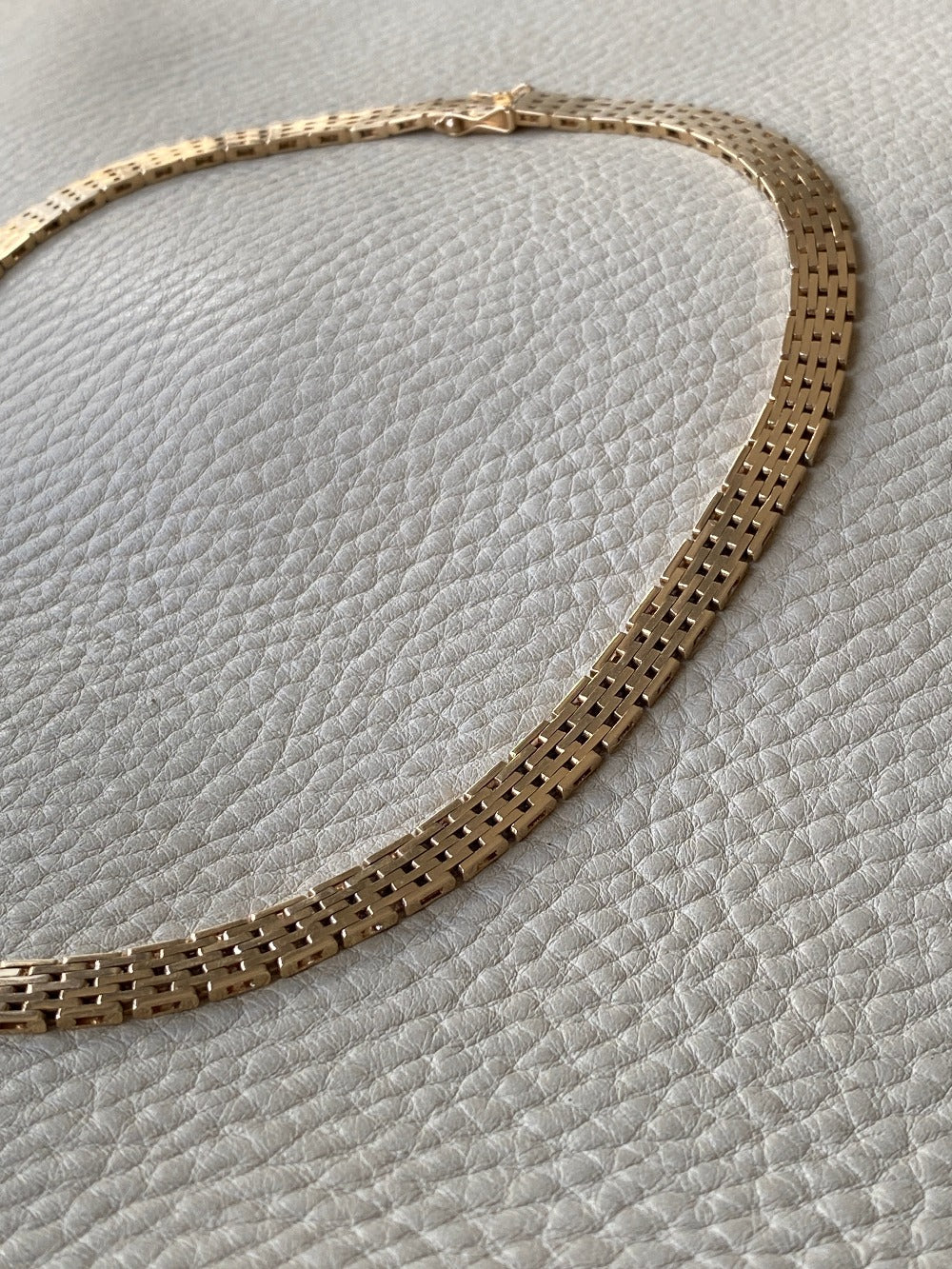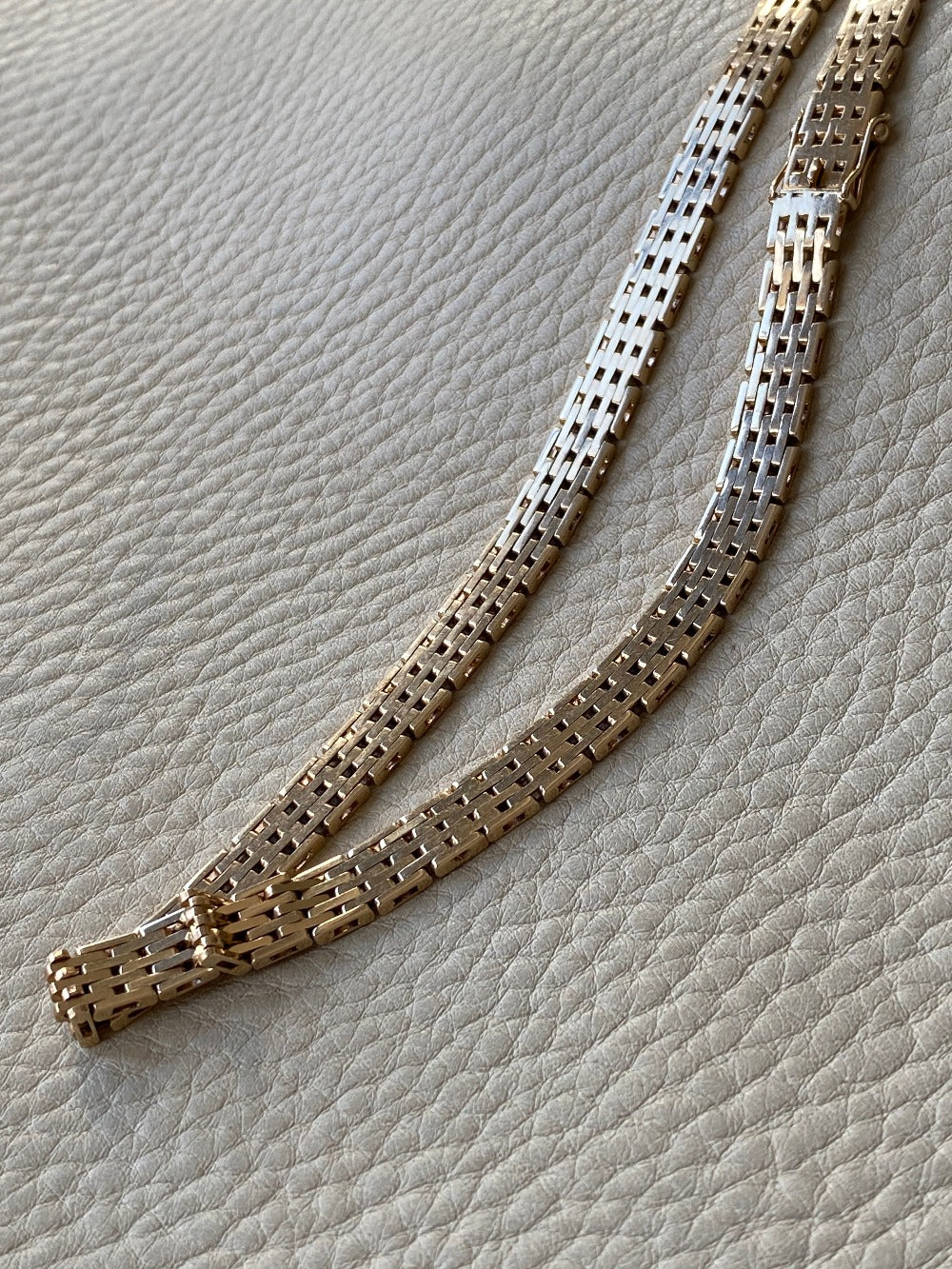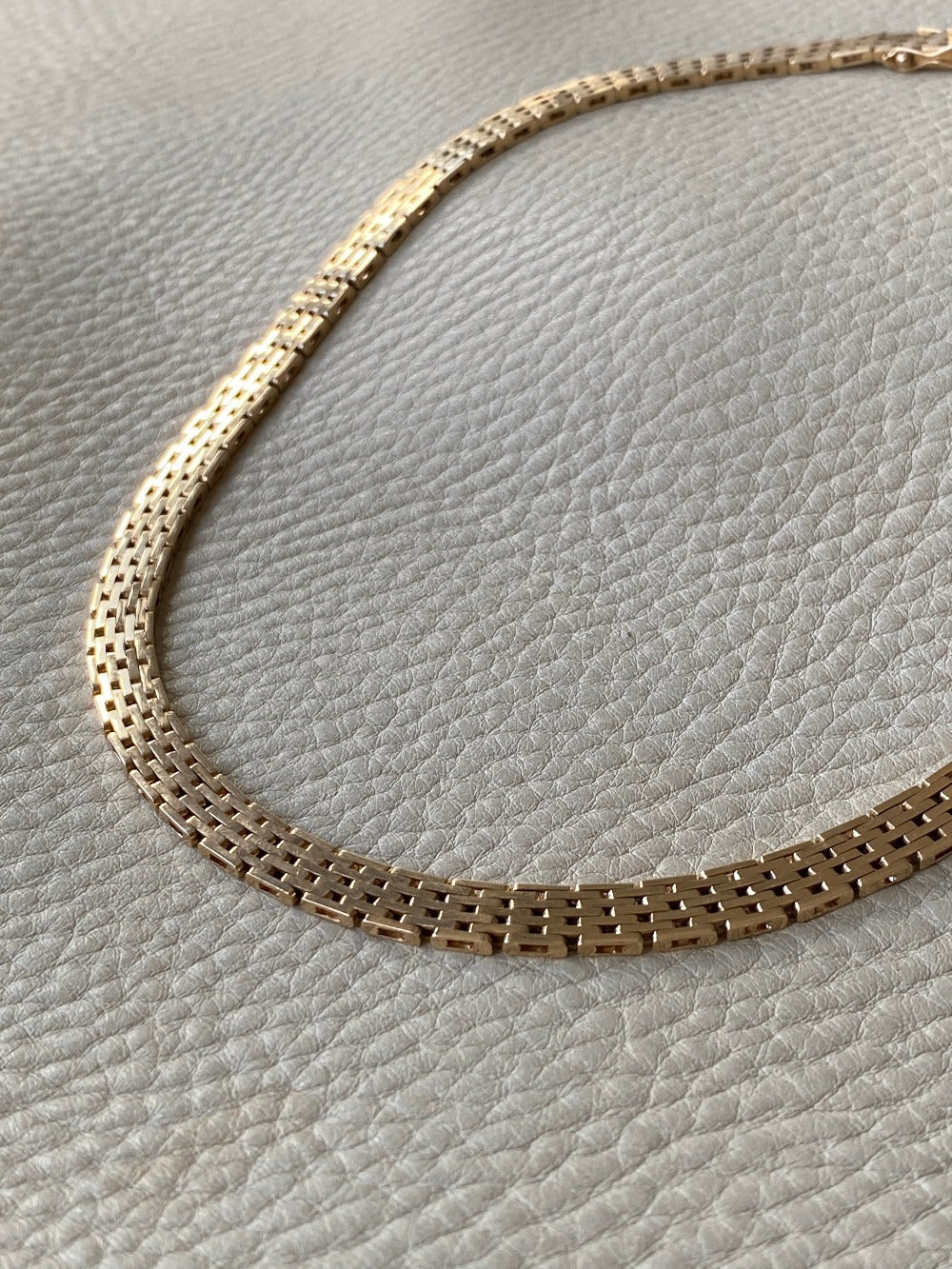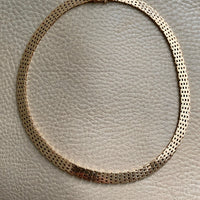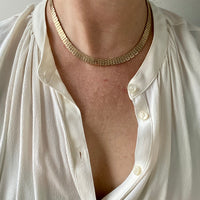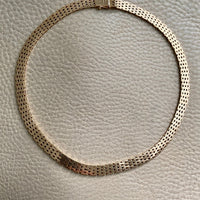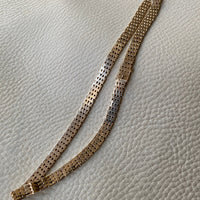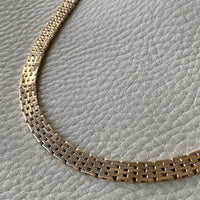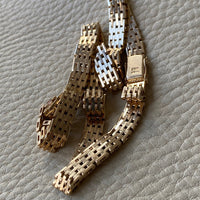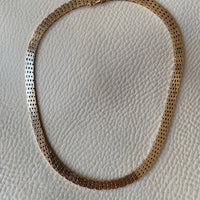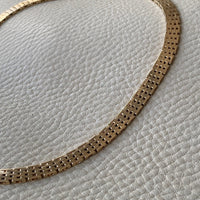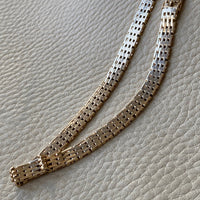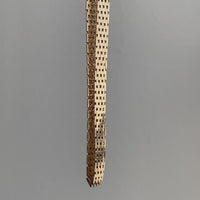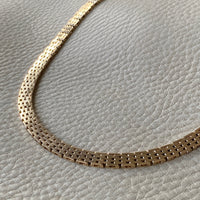 Luxurious solid gold brick link necklace - Danish vintage 14k gold - 49g!

Free USA Shipping

Handmade

High quality leather
Welcome to my jewelry box. In addition to leather, I have a fondness for fine yet wearable solid gold and silver jewelry. In particular I love fine mid-century pieces from Sweden, Finland, Denmark, and Italy. I import the best pieces from Europe to wear and share.
***
Luxurious solid gold brick link necklace - Danish vintage 14k gold - 49g!
Perfect Danish vintage brick link necklace in a nice longer 17 inch length and hefty too! There is a lot of gold here.
She is stunning. Beautiful. Graceful. Perfect. Ugh. I'm thrilled to be able to share her with you here.
Made by goldsmith HC Hansens, who was active 1957-1993 in Skovlunde, Denmark. This brick link necklace is made in 14K gold, a heavy 49 grams(!), and measures 17 inches long by 7mm wide. Necklace has a hidden well working box clasp with double safeties, and full Danish hallmarks for maker and gold purity. This piece moves like silky gold.

The link type is called a brick link in that the individual solid gold links are stacked in alternating straight lines, like bricks in a wall. Links lay flat and the most comfortable to wear. 
***
Details
Maker HCH
Skovlunde, Denmark
1957-1993
49g
7mm width
2mm thick
Marked 585 for gold purity
14k solid gold (not plated or fill)
17" length
Secure well working box clasp with double safety eights

Excellent vintage condition with only the lightest signs of wear
This listing is for the brick link necklace only. Other pieces are sold separately.
Break down your payments with ShopPay - the purple icon above. Layaway is also available.
Please reach out with any questions jill@scabbyrobot.com
Layaway is available.
Better than the pictures!
The pictures do not do the necklace justice!
In person, the necklace has a warm, silky 14K feel. The brick link style lays on the neckline beautifully.
I am even embarrassed to admit the way she shines even startles me for she really catches your eyes.
Communication with Jill is top notch. She responds pretty quickly and is willing to answer your questions to make you feel comfortable and secure with the purchase.
I will definitely purchase from Jill again!!!
Interior key ring
Each Wedge Bag is made with an interior key ring that is perfect to clip your keys so that you never lose them again.
Also works great with one of my leather leashes to connect a zipper pouch or anything else you like to keep at hand.