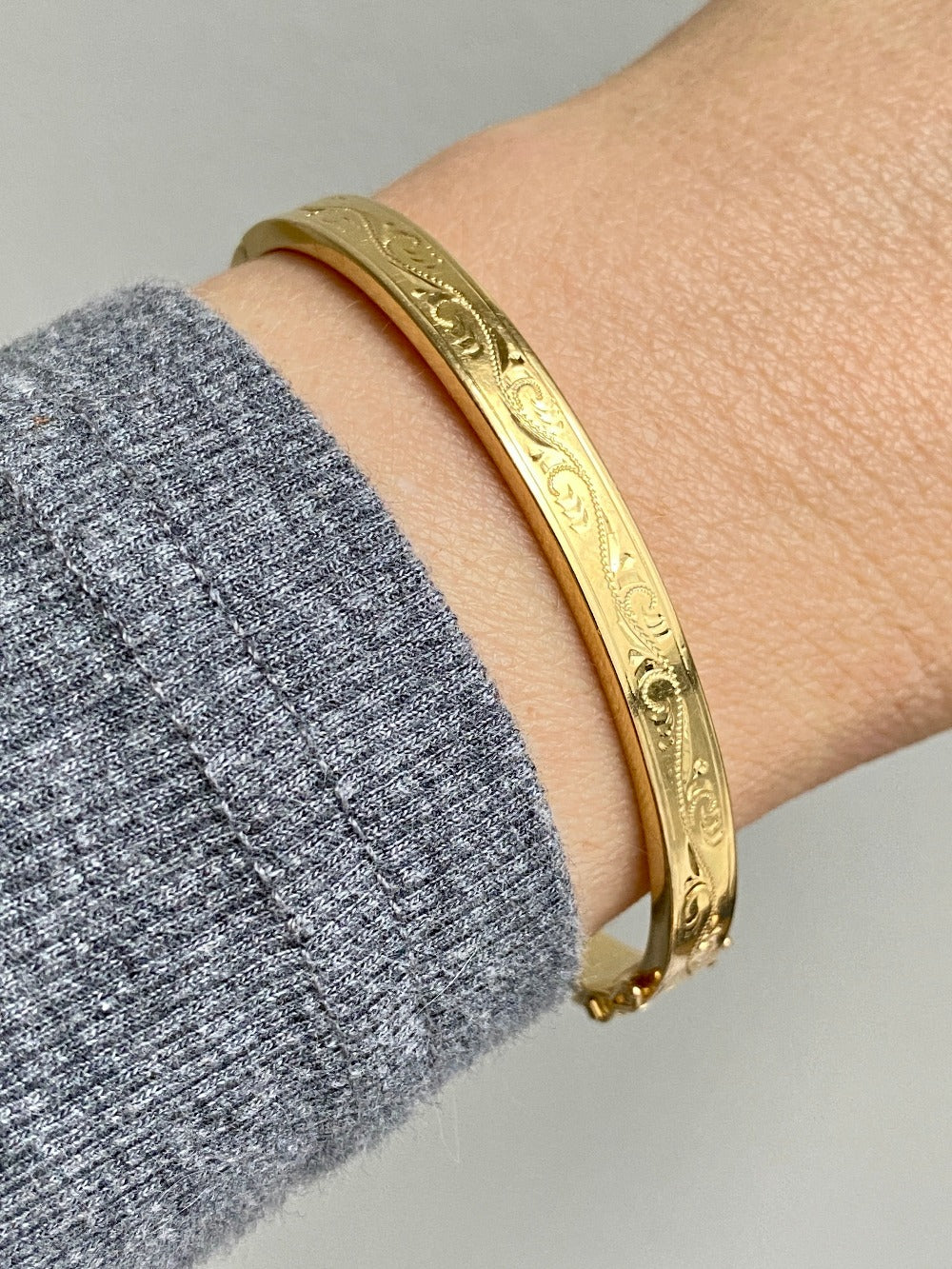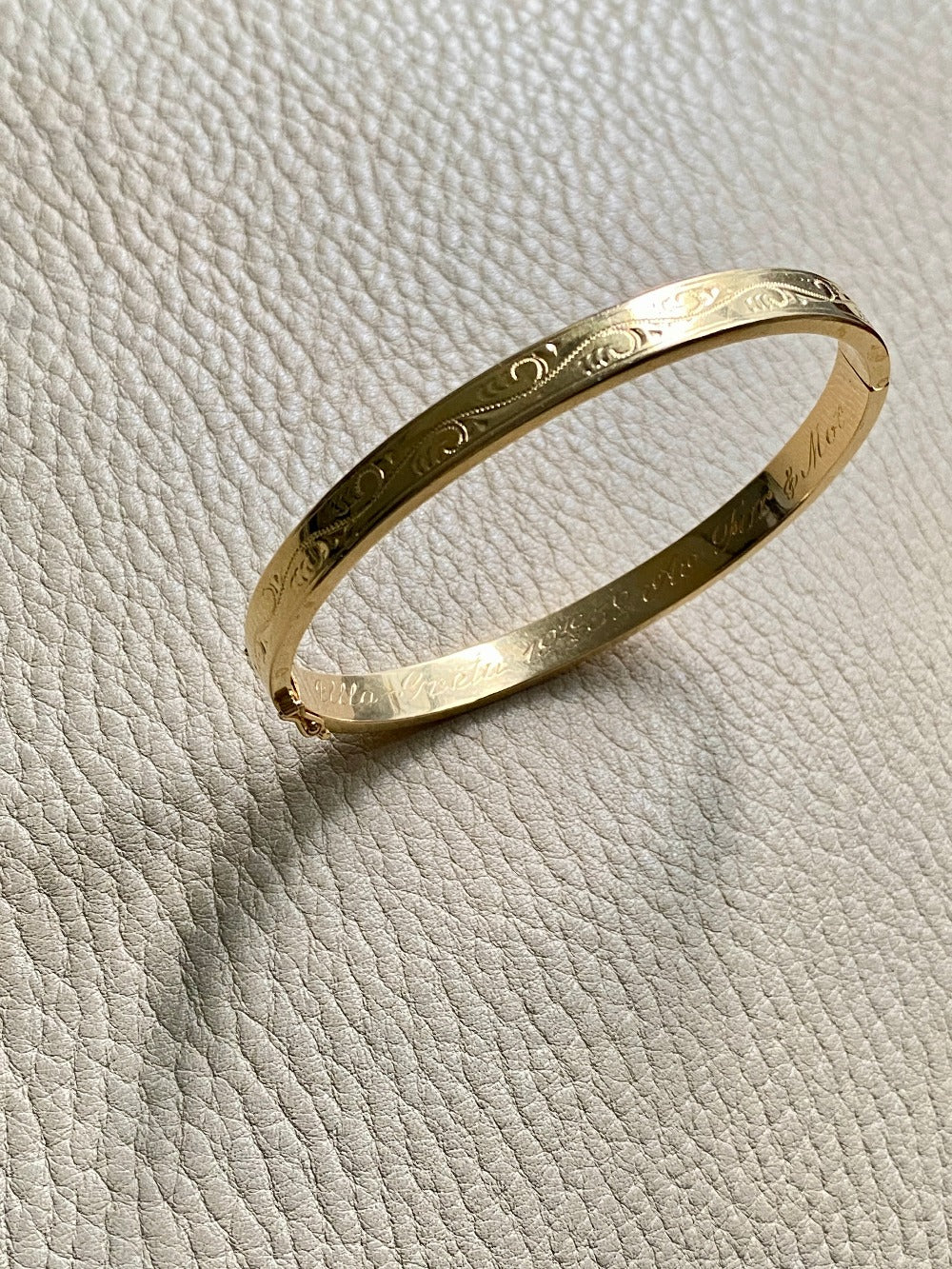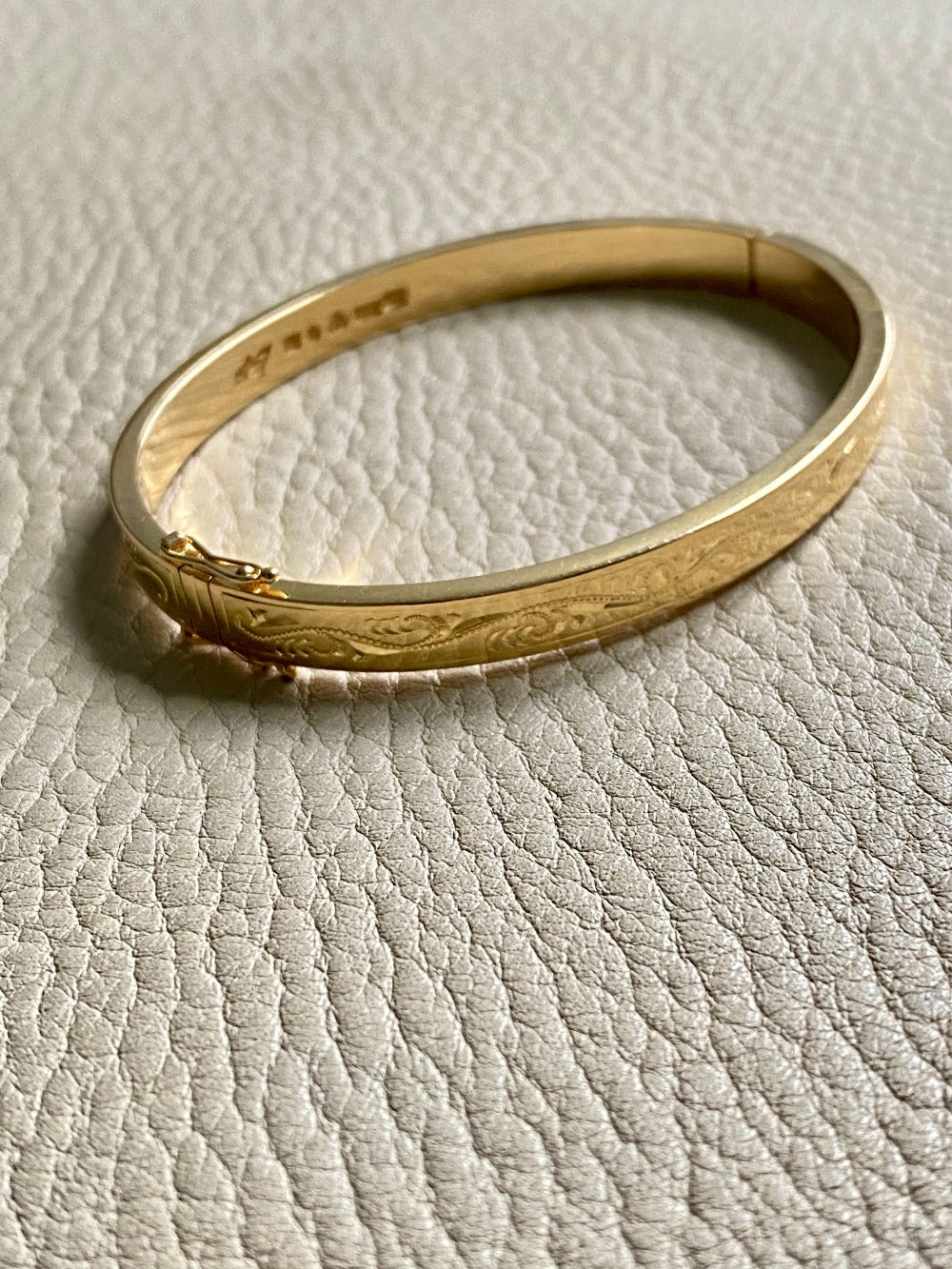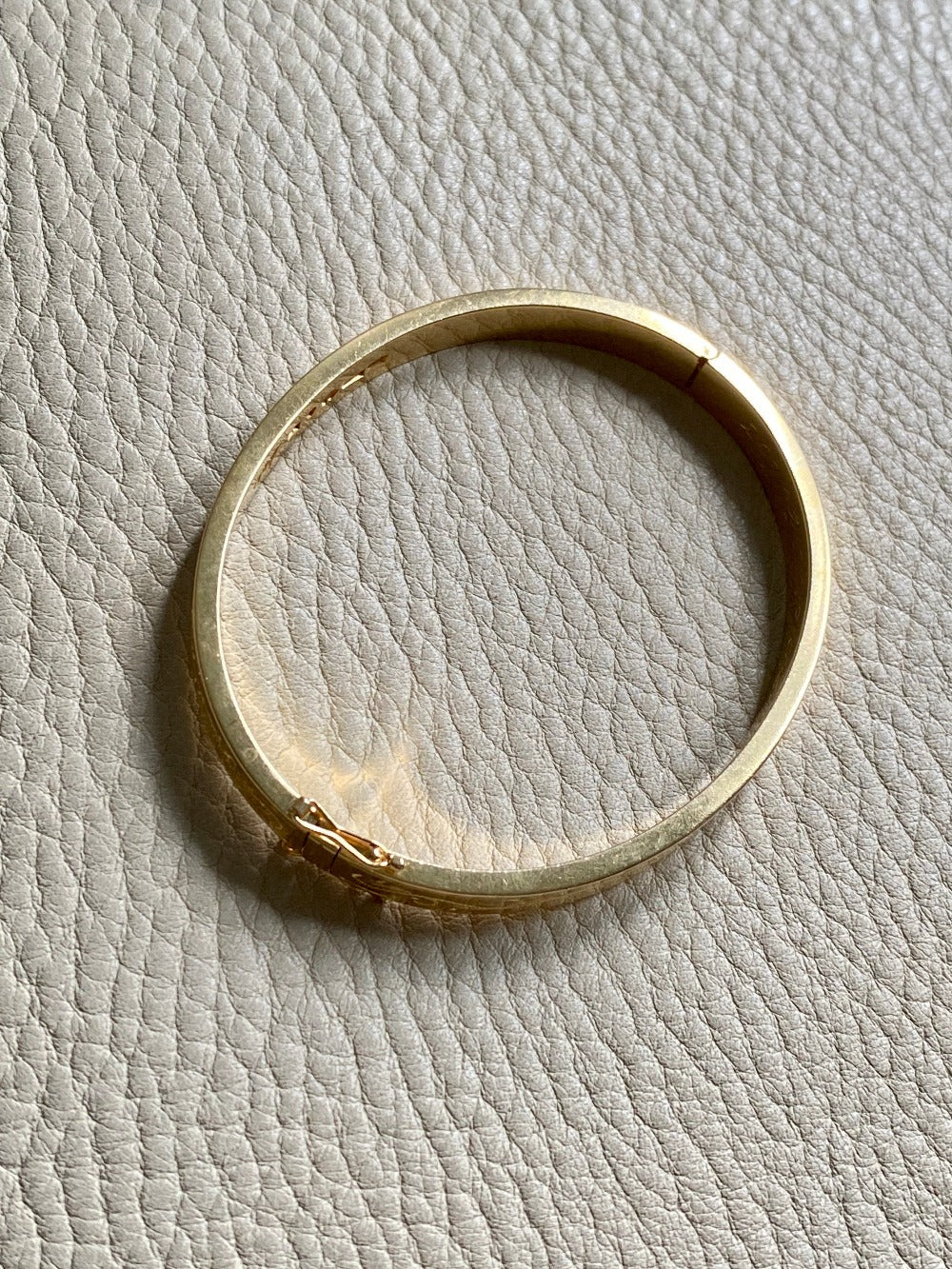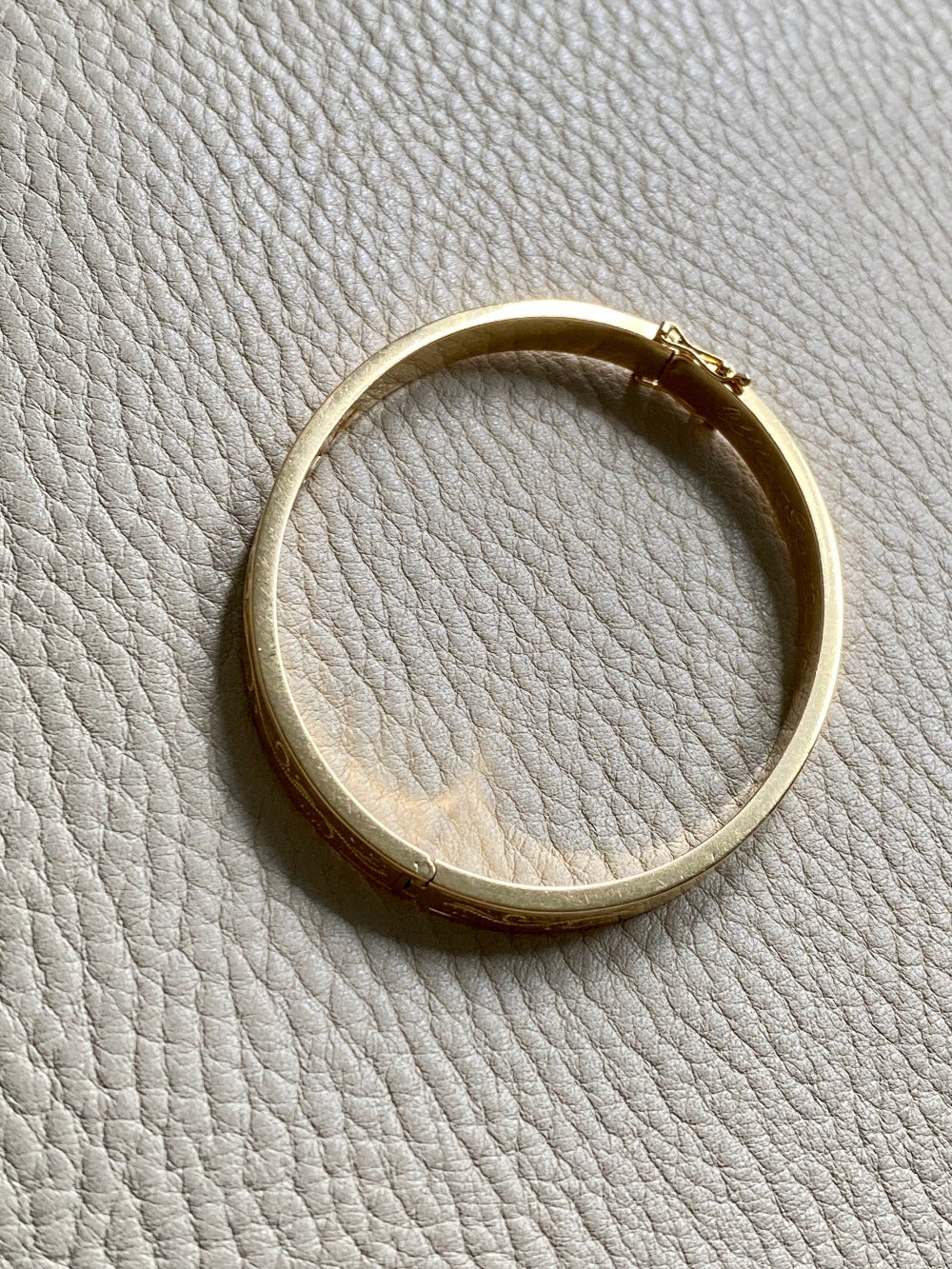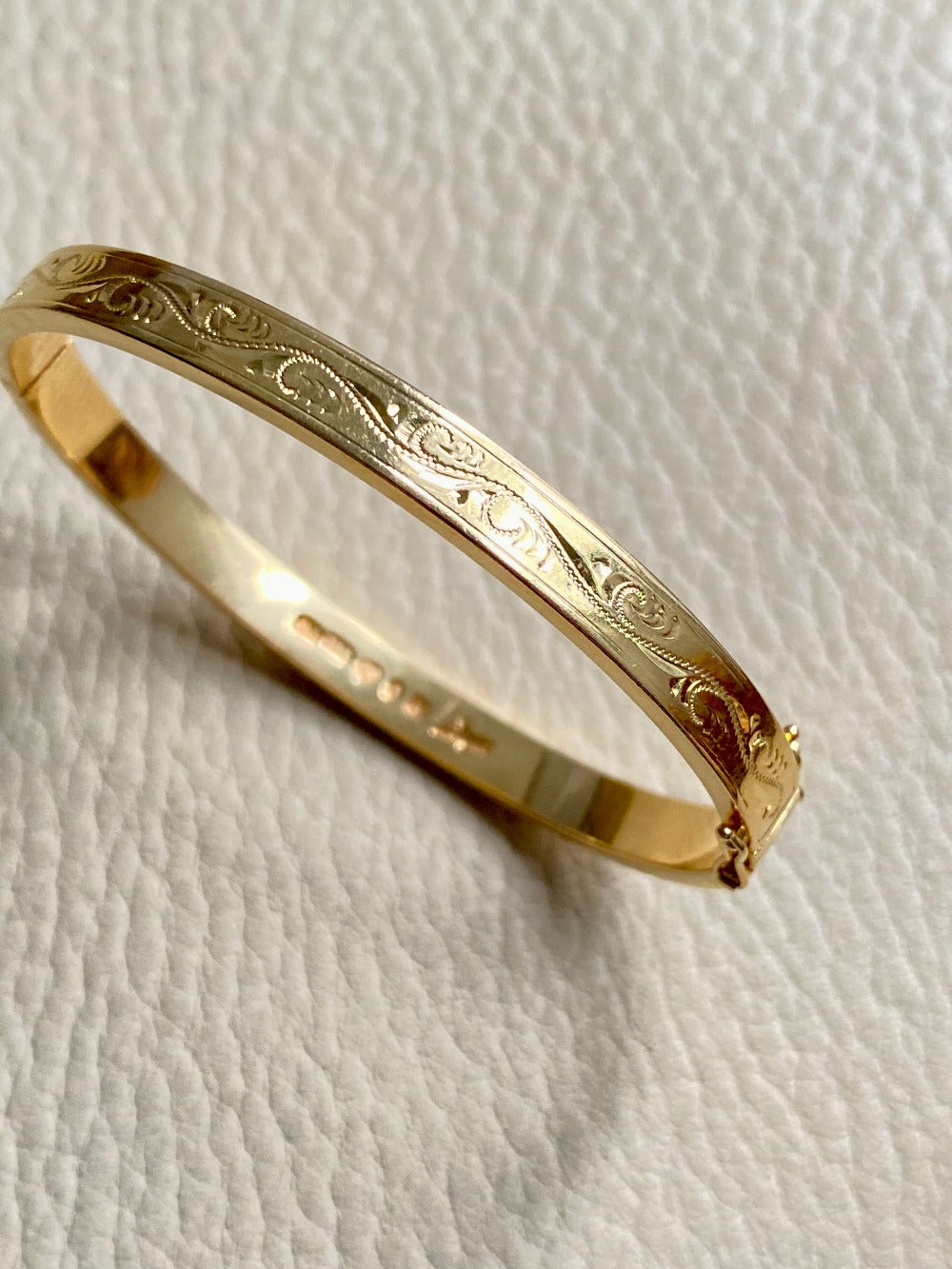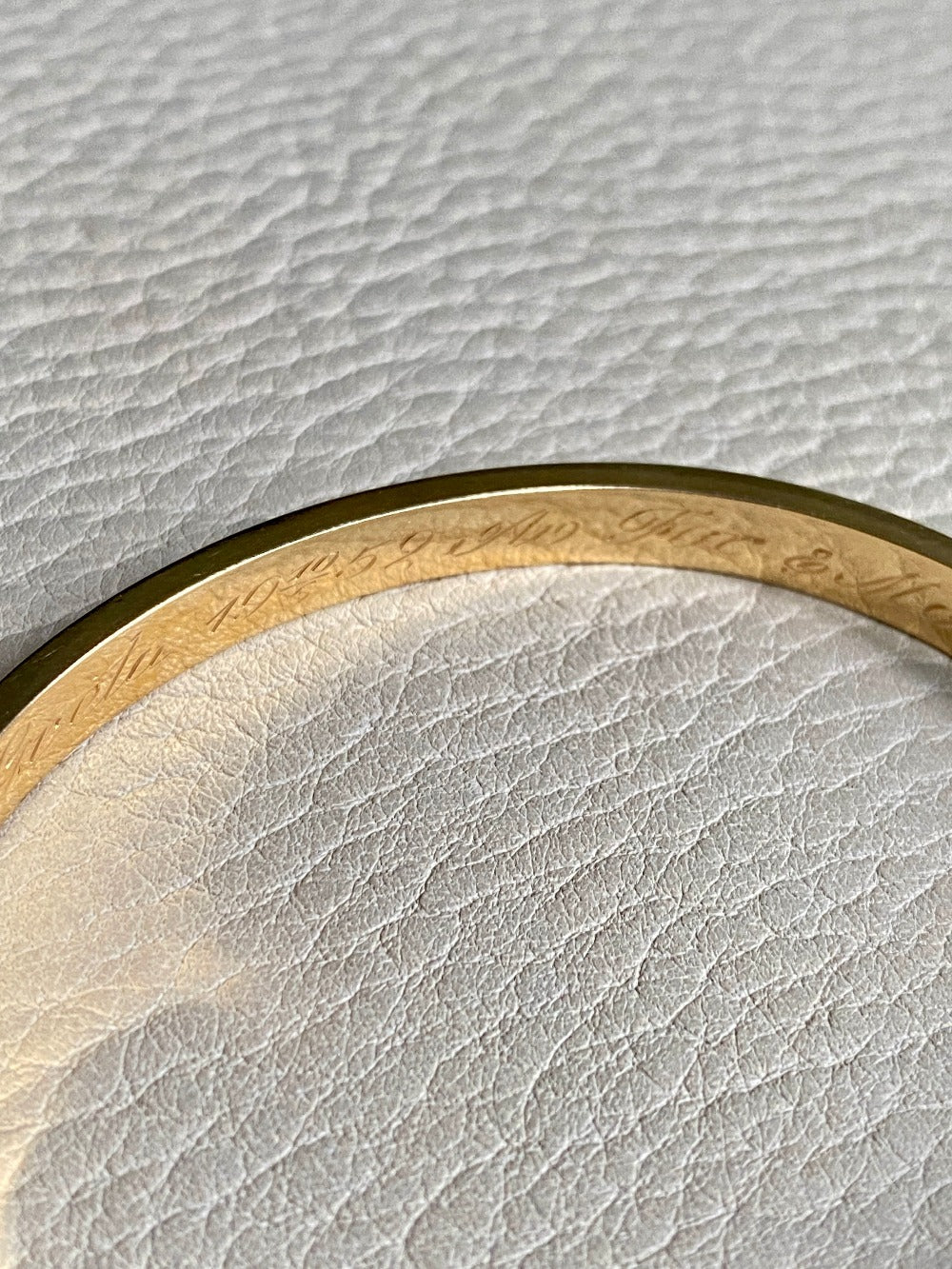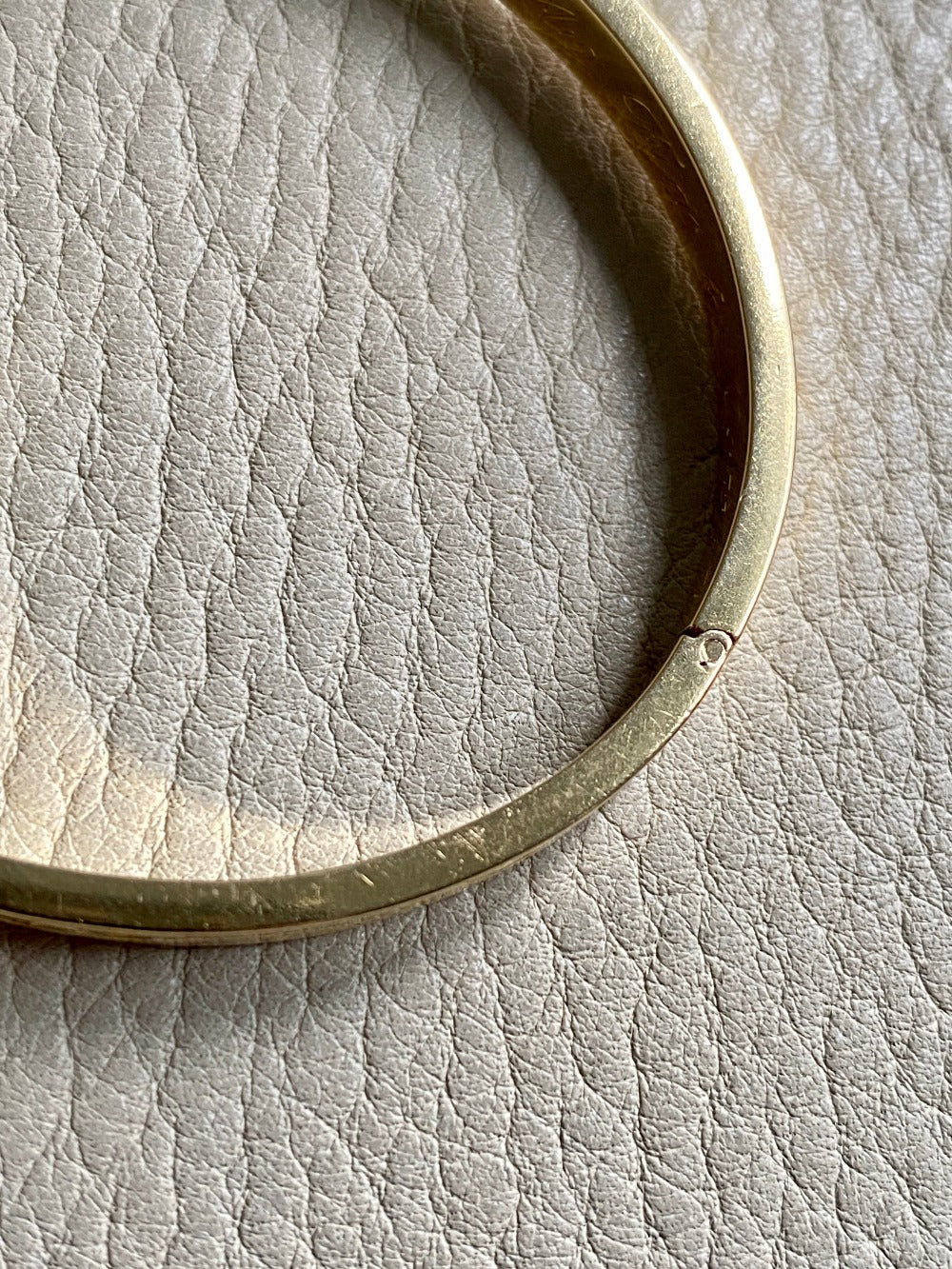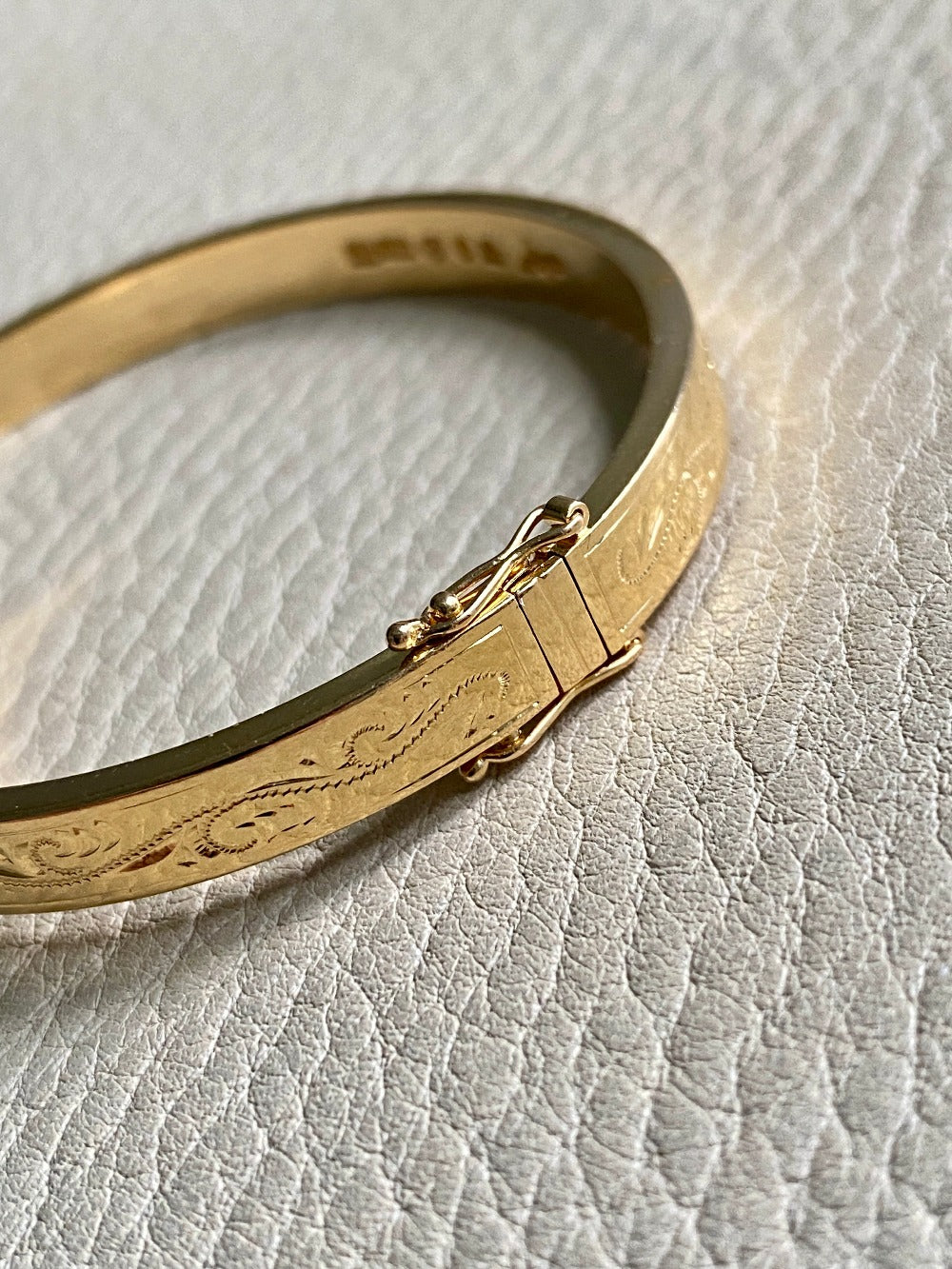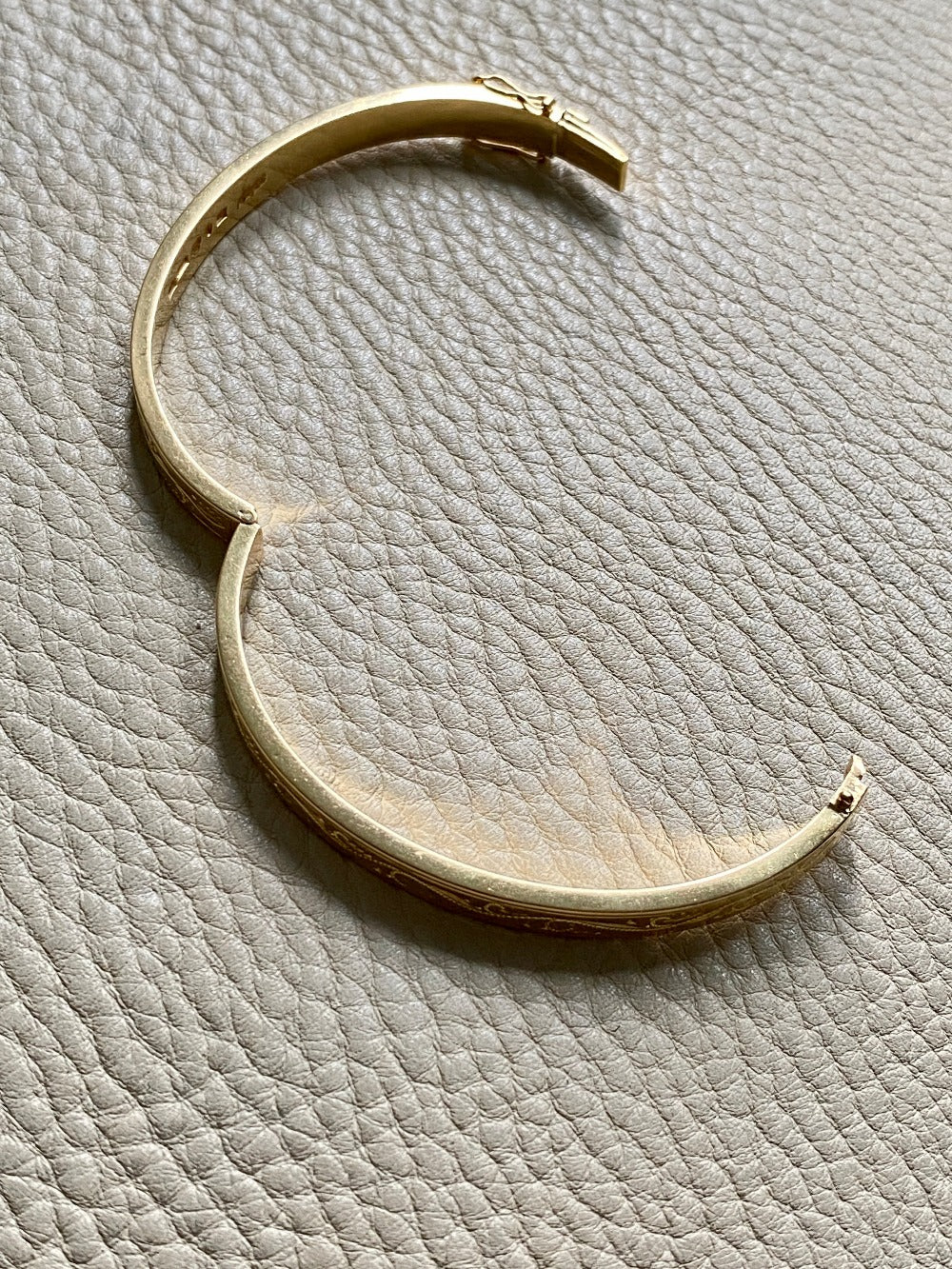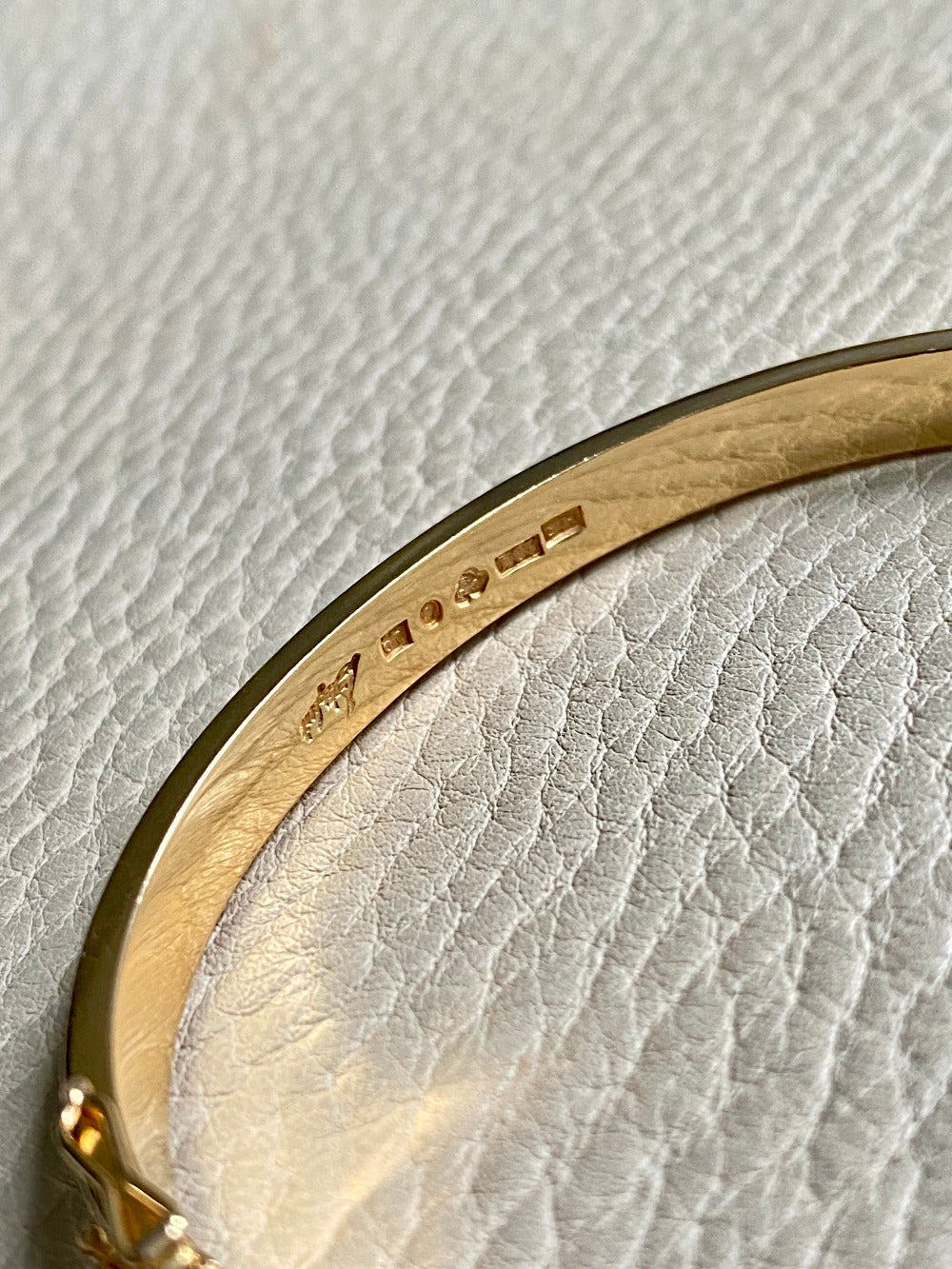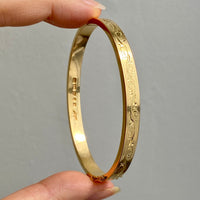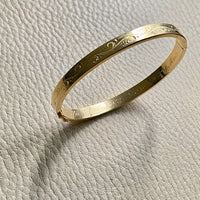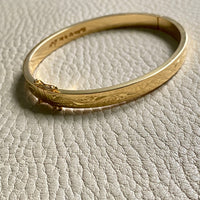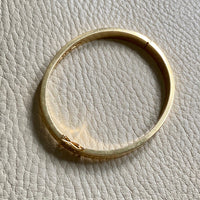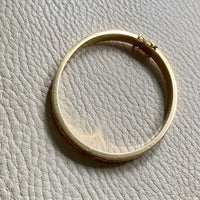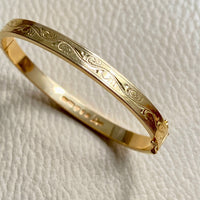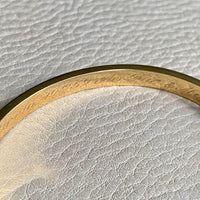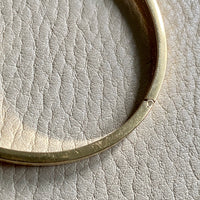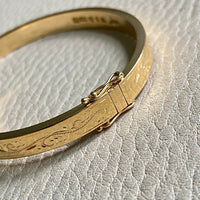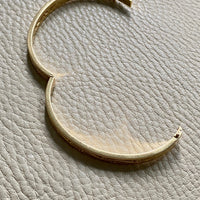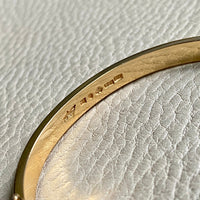 Made in 1951 - 18k gold hinged bangle with etched floral motif - By Heribert Engelbert - Stockholm, Sweden

Free USA Shipping

Handmade

High quality leather
Spectacular vintage hinged bangle crafted in 18k yellow gold. She is the perfect balance of high shine and intricate detail.
Outward "face" of this bangle is a high polish with etched floral motif that wraps around your wrist. Bangle is a hollow form construction with a rectangular cross section. The s-curves of the vine pattern are in beautiful contrast to the clean geometric form of the bracelet. 
Bangle was made in 1951 by Stigbert for Heribert Engelbert, who was active 1939-2016. Bangle has full Swedish hallmarks for maker, year, location and gold purity. 
She is 6.75 inches in inside circumference and 60x50.5mm oval diameter, 6mm wide, and weighs 12.5 grams. This bracelet will fit a medium sized wrist or smaller.
The bangle has a tongue clasp with double security loops.
Condition is excellent with only minor, normal age related wear. Typically vintage bangles have some dings and dents from normal use but not this one! She has only the most minor traces of wear.
A spectacular bangle!
Made in 1951 - 18k gold hinged bangle with etched floral motif 
Maker Stigbert for Heribert Engelbert

Stockholm, Sweden
Active 1939-2016
Made in 1951
18k gold
12.5g
Oval shape, interior dimensions 2.4" x 2" (60 x 50.5 mm)
Interior circumference is approximately 6.75 inches
6 mm width
Full Swedish hallmarks maker, year, location, gold purity
Secure well working tongue clasp with double safety eights
Personal engraving inside
Excellent condition with normal age related wear
This listing is for hingled bangle only. Other bracelets are for inspiration and are sold separately in my shop here
Use ShopPay to breakdown payments. Purple icon above. 
Not sure it will fit? Check your bracelet size in two ways:
Measure an existing bracelet that fits you well
Wrap a string around your wrist to the desired length, remove and measure the length.
Please reach out with any questions jill@scabbyrobot.com
Interior key ring
Each Wedge Bag is made with an interior key ring that is perfect to clip your keys so that you never lose them again.
Also works great with one of my leather leashes to connect a zipper pouch or anything else you like to keep at hand.