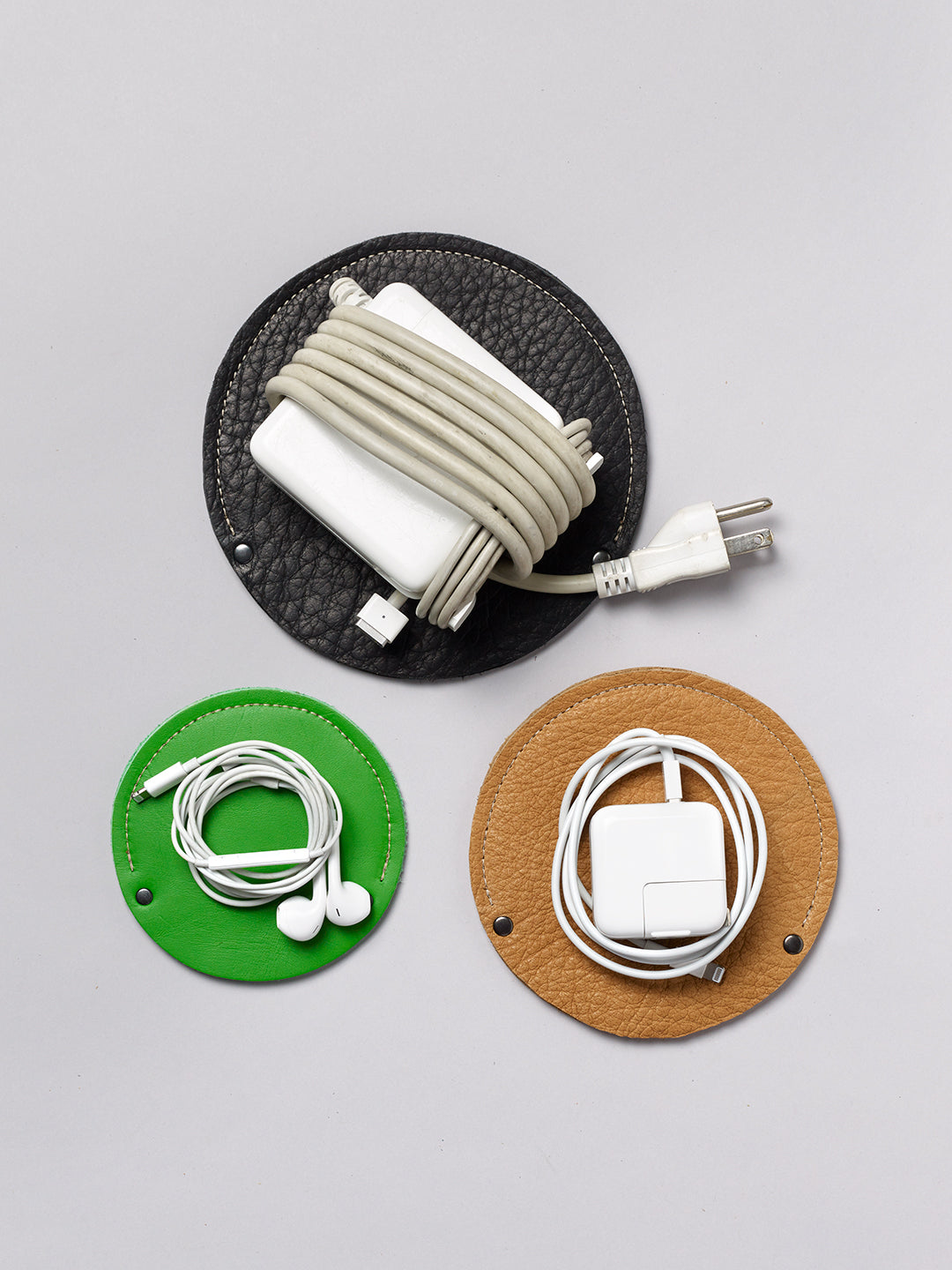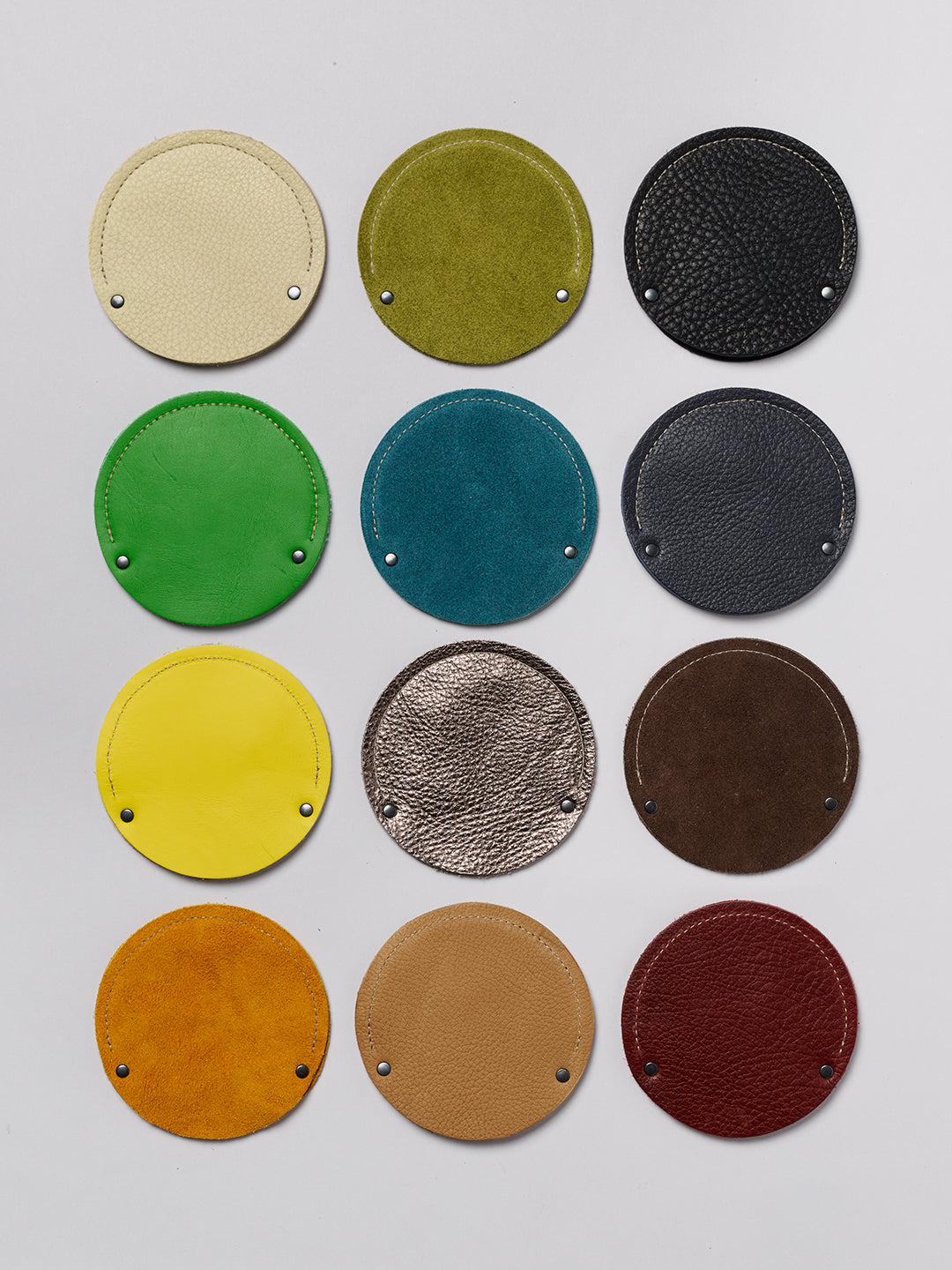 Free USA Shipping

Handmade

High quality leather
Free USA shipping. 5-9 USD international shipping.
Please allow 5 days for me to cut and sew your piece before shipping.
Fun circular leather cases to organize your loose cables.
Coil your cable into an oval a bit smaller than the case and insert. No need for a closure, the tension from the coil releases a bit and the coil expands to fill the case. 
Each case is perfect circle stitched with contrasting thread and secured with nickel rivets.
Available in 3 sizes:
3 pack (1 each small, medium, large) available here.
Beautiful leather and construction!
This is such a beautiful case! The leather is gorgeous and it was made with such care. Thank you!
Interior key ring
Each Wedge Bag is made with an interior key ring that is perfect to clip your keys so that you never lose them again.
Also works great with one of my leather leashes to connect a zipper pouch or anything else you like to keep at hand.