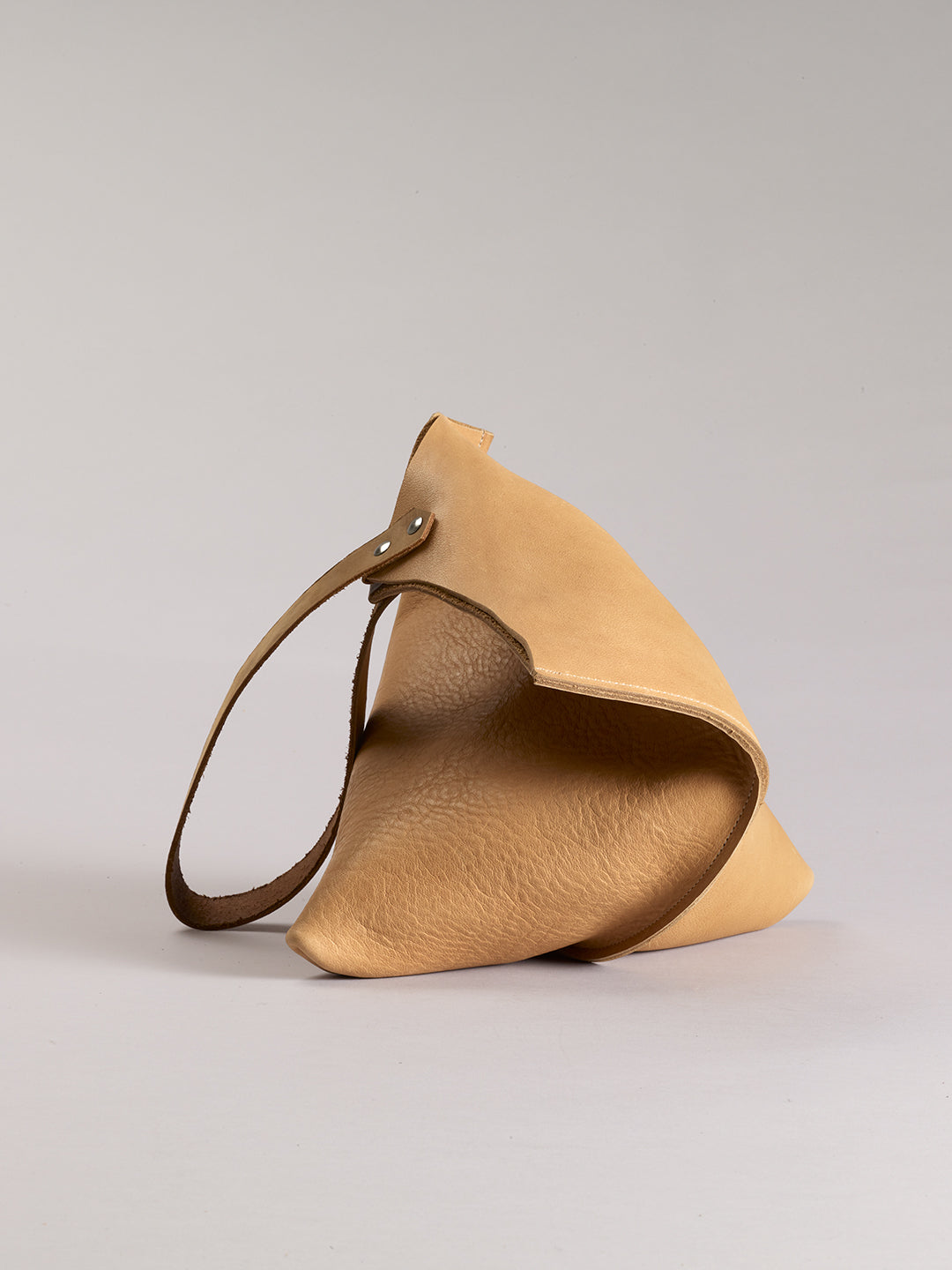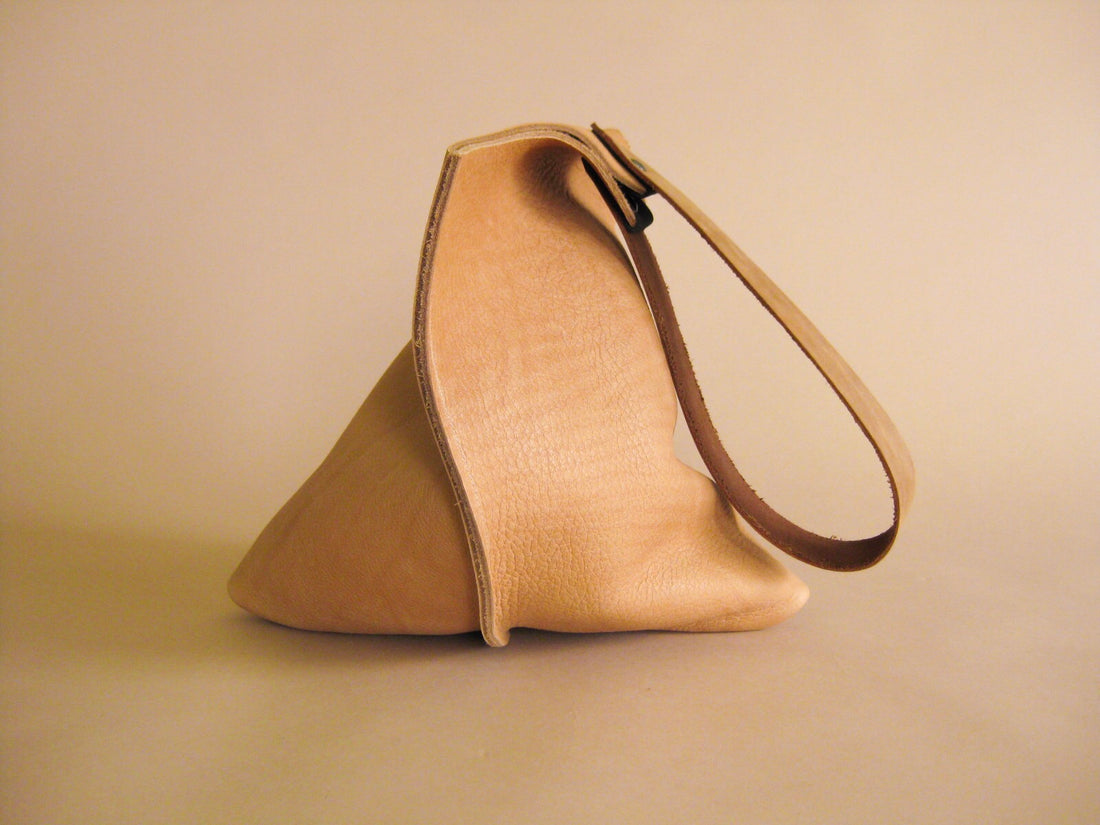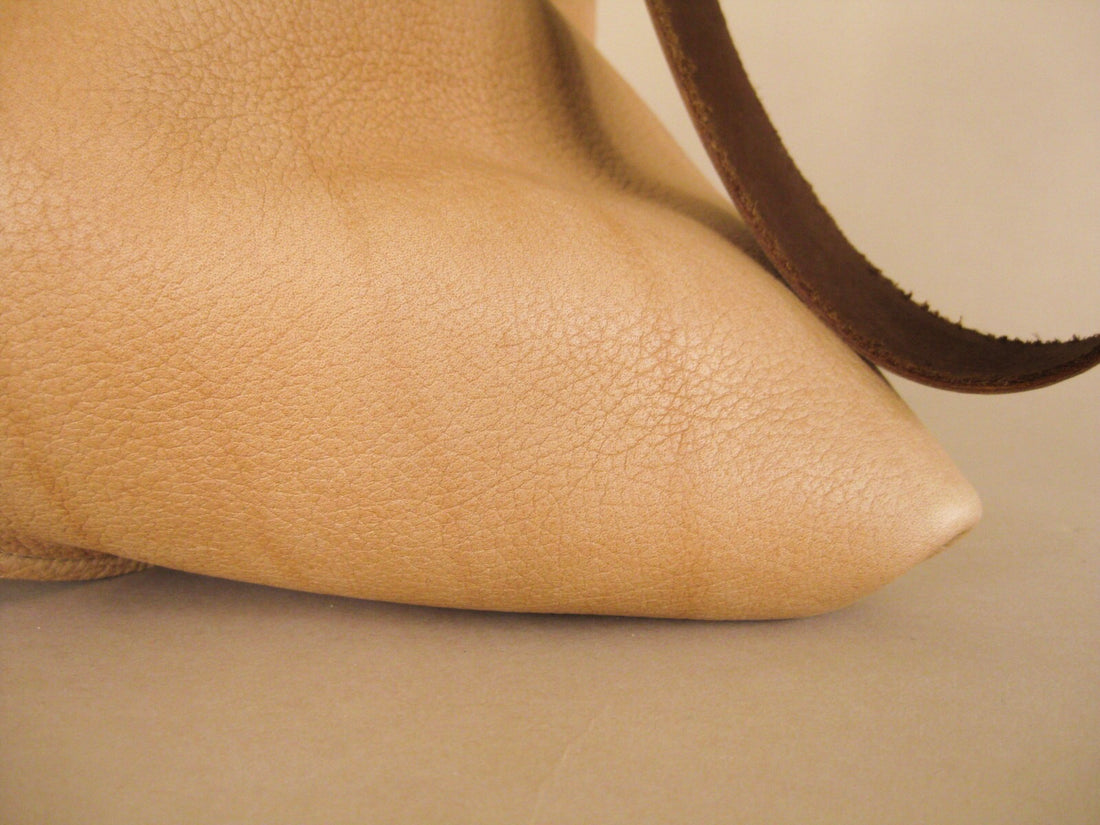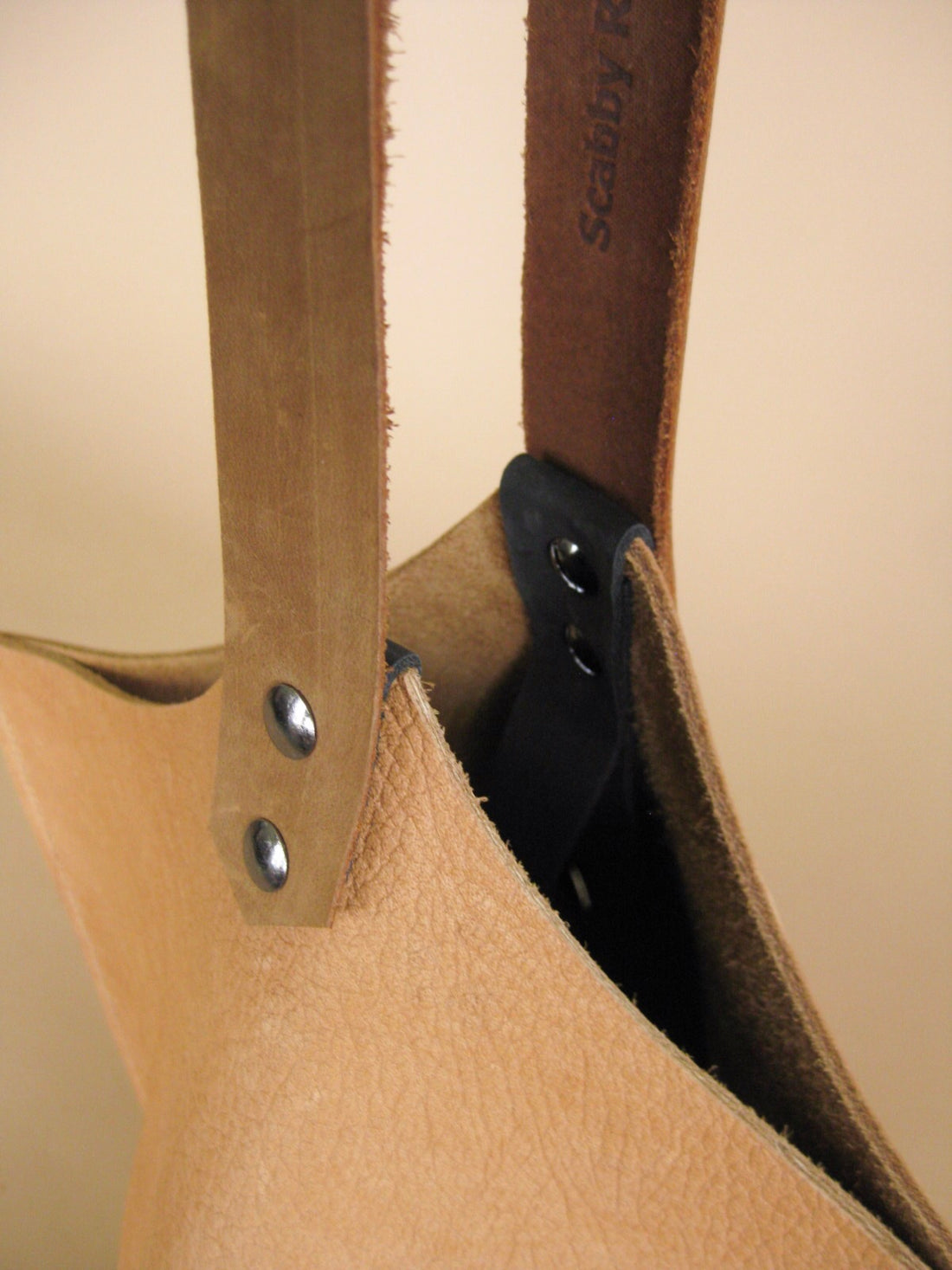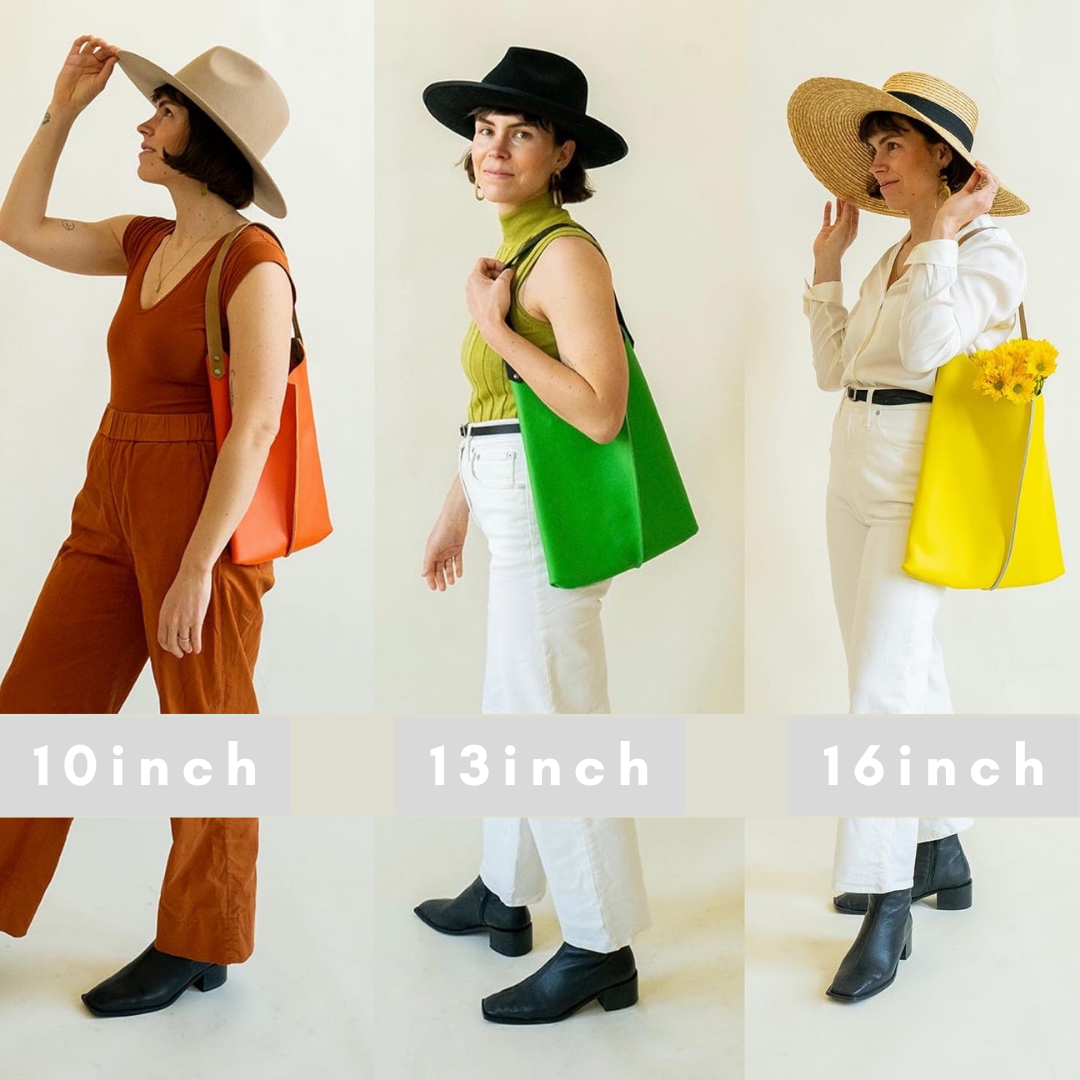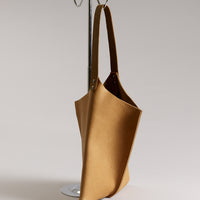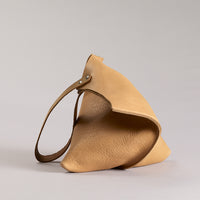 Wedge bag - Cashew bull hide

Free USA Shipping

Handmade

High quality leather
Free USA shipping. 15-30 USD international shipping.
All work is made to order. Please allow 5-7 days for me to cut and sew your pieces.
Thick neutral Cashew bull hides leather bag. 
A bit pricier than the standard leathers I use and a bit more luxurious.

Highest quality, US origin, full-grain leather.

Classic gorgeous neutral leather bag.
Specifications

Simple unlined shoulder bag in cashew leather. Brown leather strap, medium length, finished with double screws and an interior keyring.
The suede texture on the strap interior keeps the bag on your shoulder.

Approximate measurements:
13in = 13"w x 24" overall drop
16in = 16"w x 26" overall drop
(not available in 10in size due to bulk/thickness intrinsic to this bull hide)
Would you like a crossbody strap?

Crossbody strap lengths are available in the drop-down selection. It is just +20 for the adjustment. 38" is my typical strap length (end to end) for crossbody bags. This puts the weight of your items high enough on the body so that the bag stays with you when you walk. If you'd prefer a longer/shorter strap length, just mention it in the note to the seller box at checkout.

 The model is wearing 13in size in True Black bull hide.
Matching Cashew phone wallet can be viewed here
Well done...easy to remembe and perfect match for reality
Easy bag to carry...fits the body and feels good...love the color
This is second bag I bought for my wife for xmas...she loves the bag and is ready for a new one
Can't Live Without It
I love the soft and sturdy bull hide . I Give my bags a good workout and my Wedge still looks like new after 2 years with an occasional conditioning.
It lays nicely closed over my shoulder resting on my body so I never have to worry about not having it zipped up. I love love love it 🥰
Sumptuous!!
It isn't often that I have to hold a purse in my lap or fondle it's edges when it's on my shoulder, but Scabby Robot's leathers are so supple and gorgeous I can't help myself. Love this bag!
LOVE THIS COLOR!!
I wear a lot of blue and this bag that I've had for a few years now is perfect!! I've even turned it inside out to the suede side too!
Interior key ring
Each Wedge Bag is made with an interior key ring that is perfect to clip your keys so that you never lose them again.
Also works great with one of my leather leashes to connect a zipper pouch or anything else you like to keep at hand.