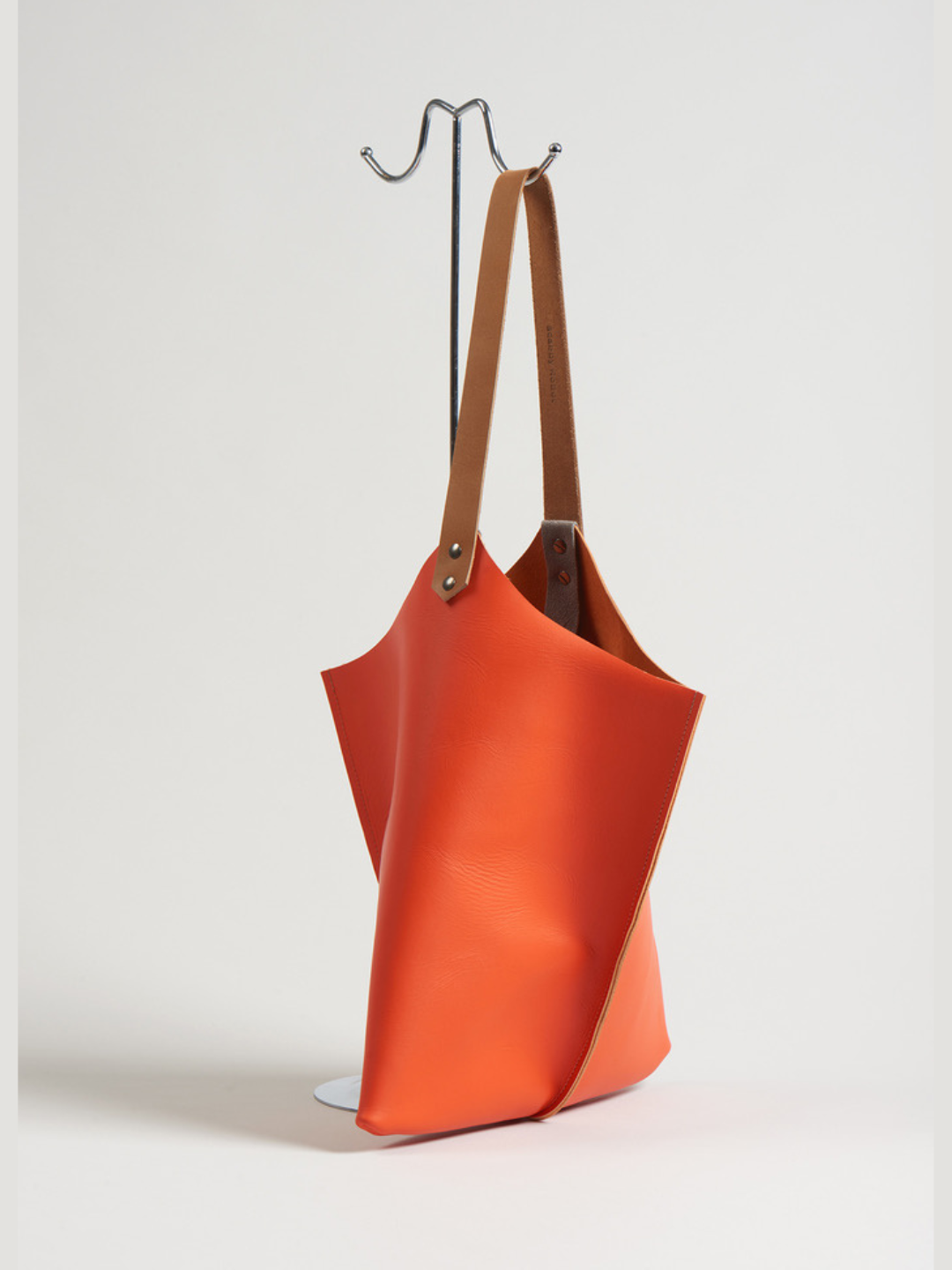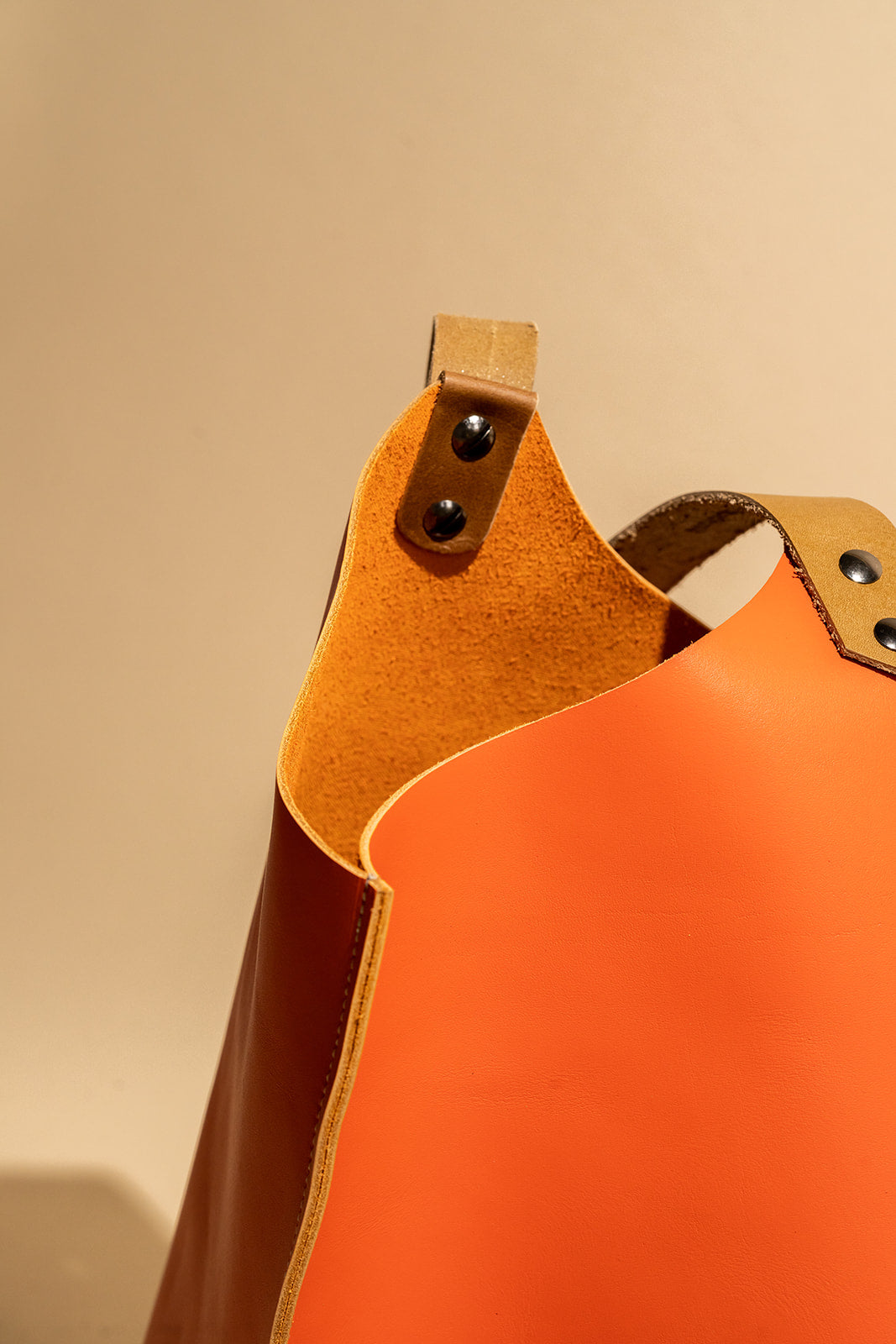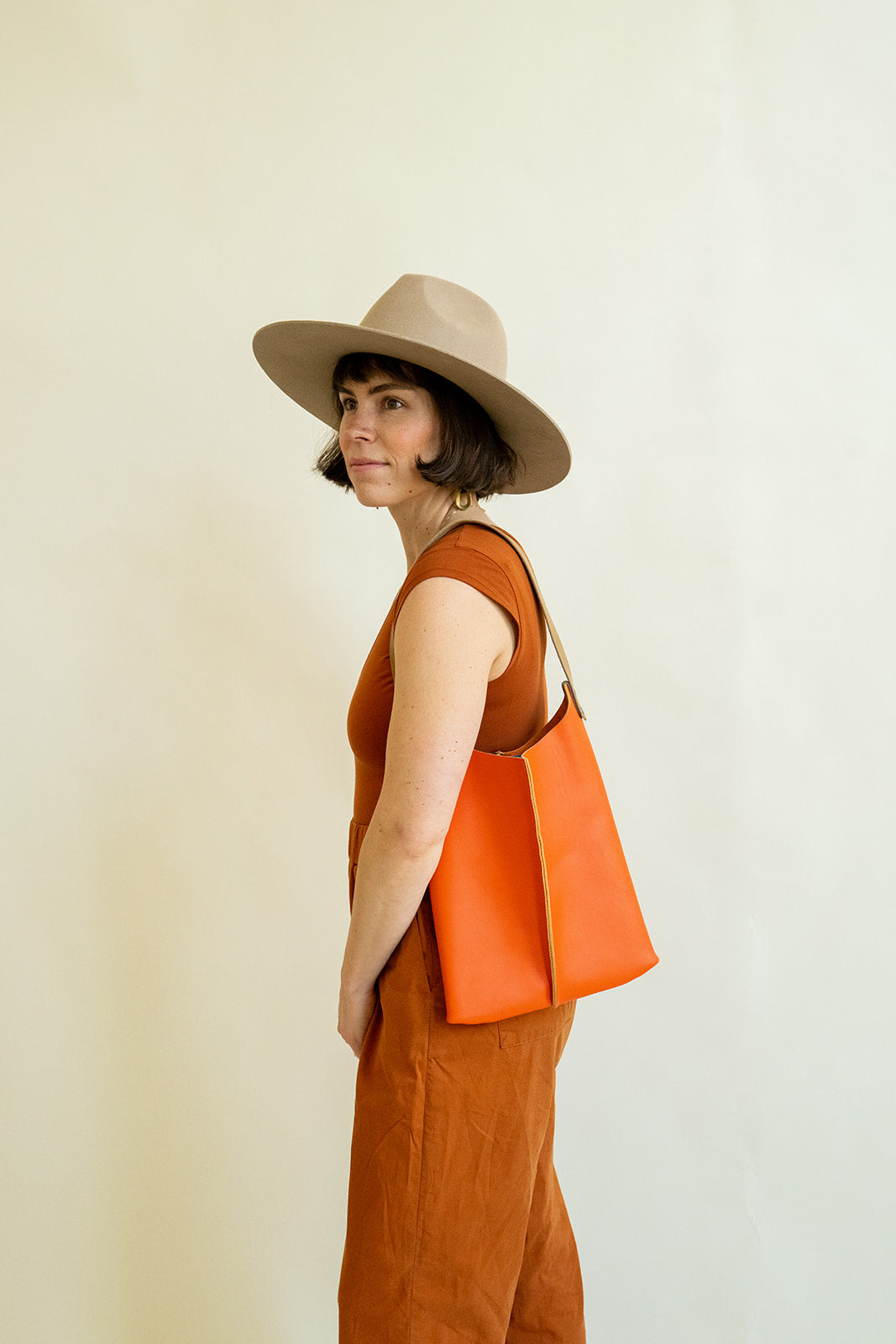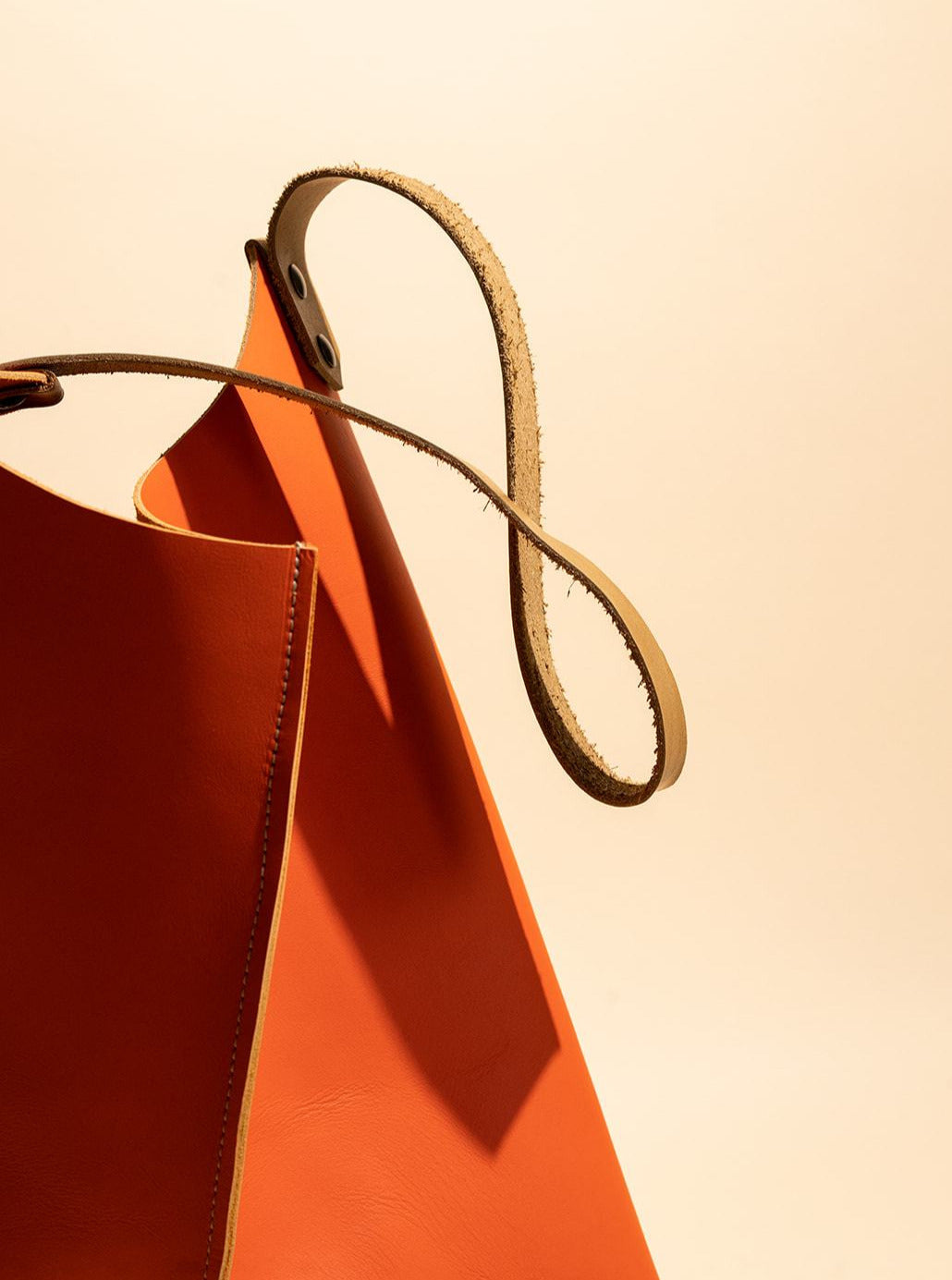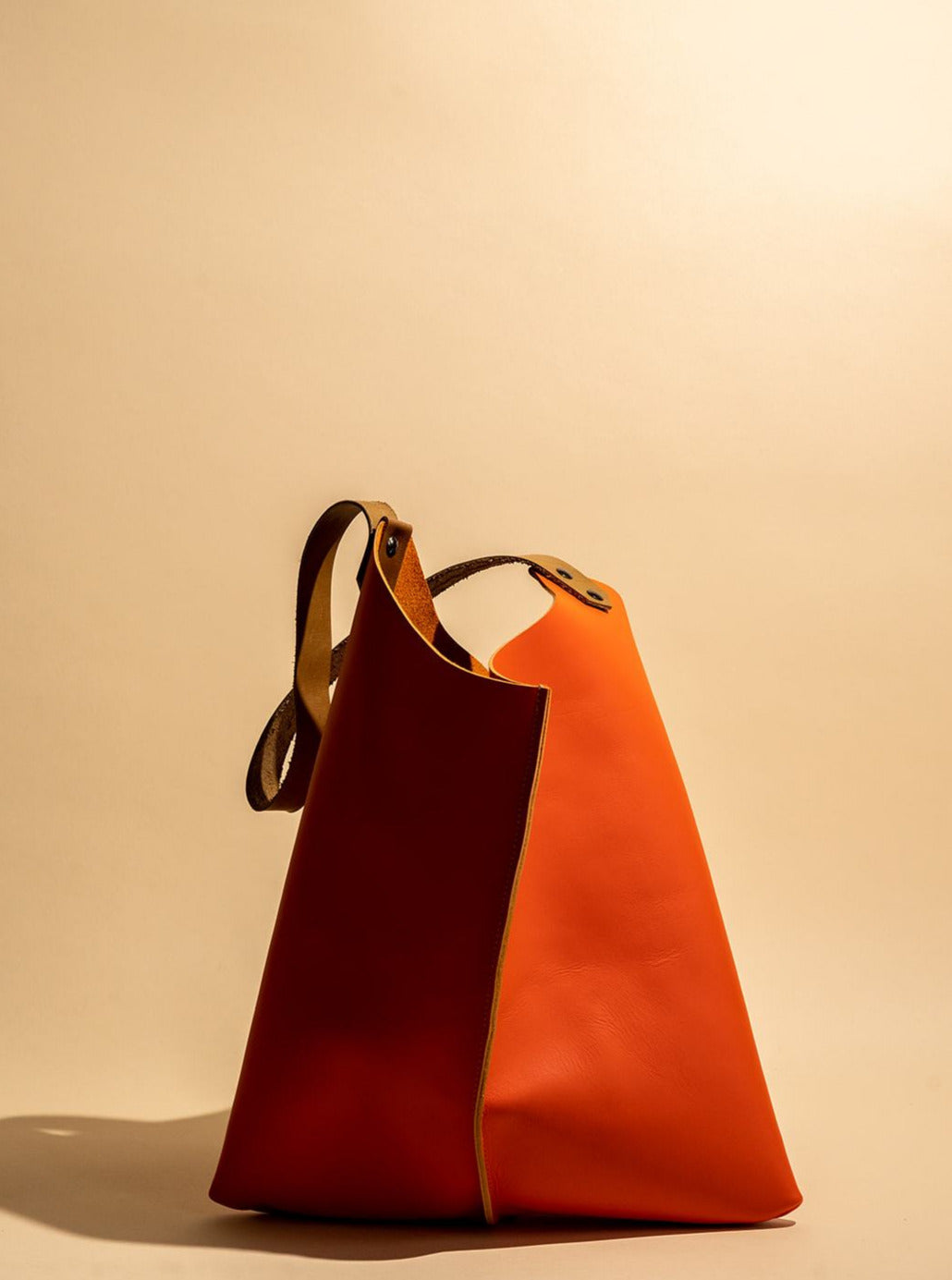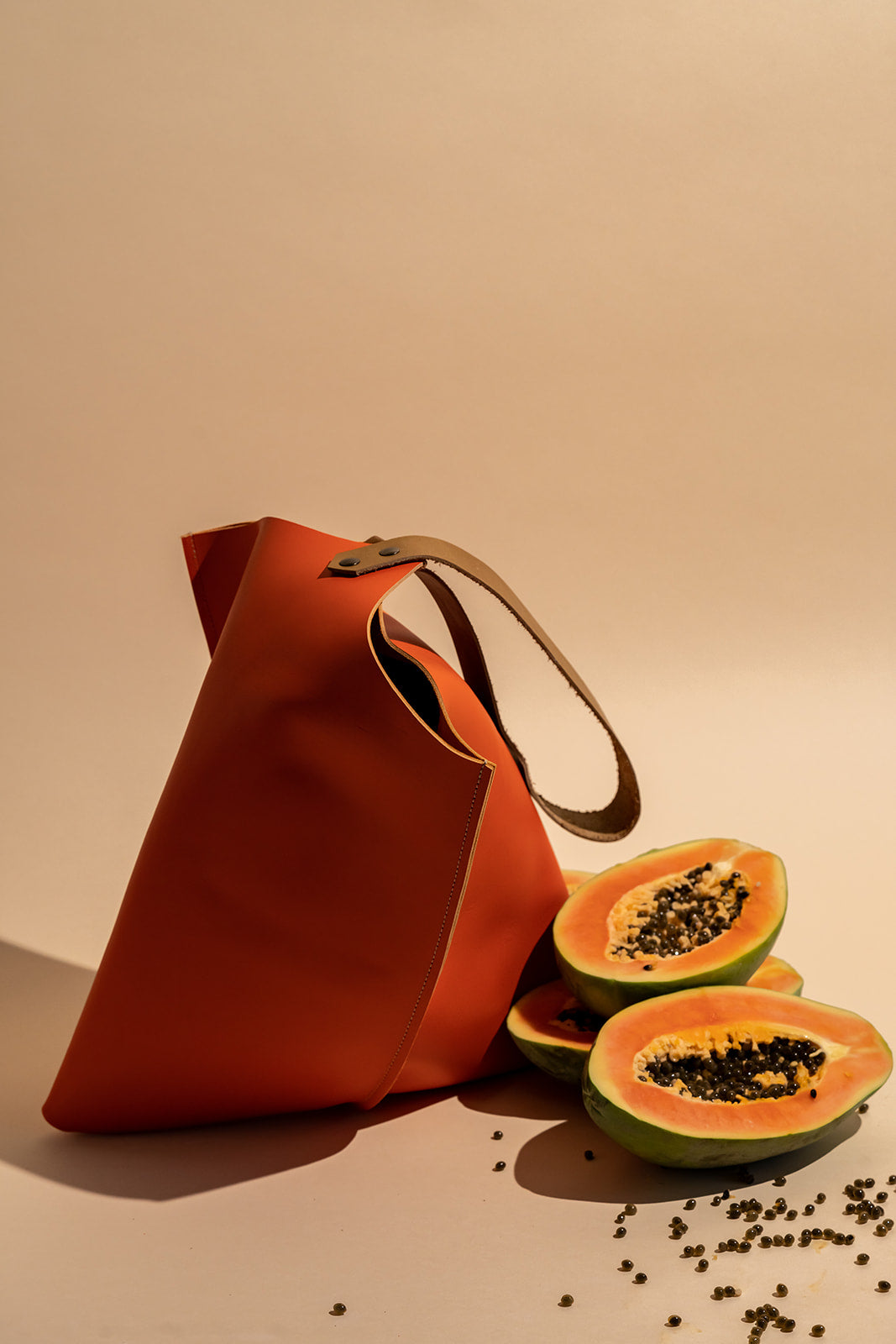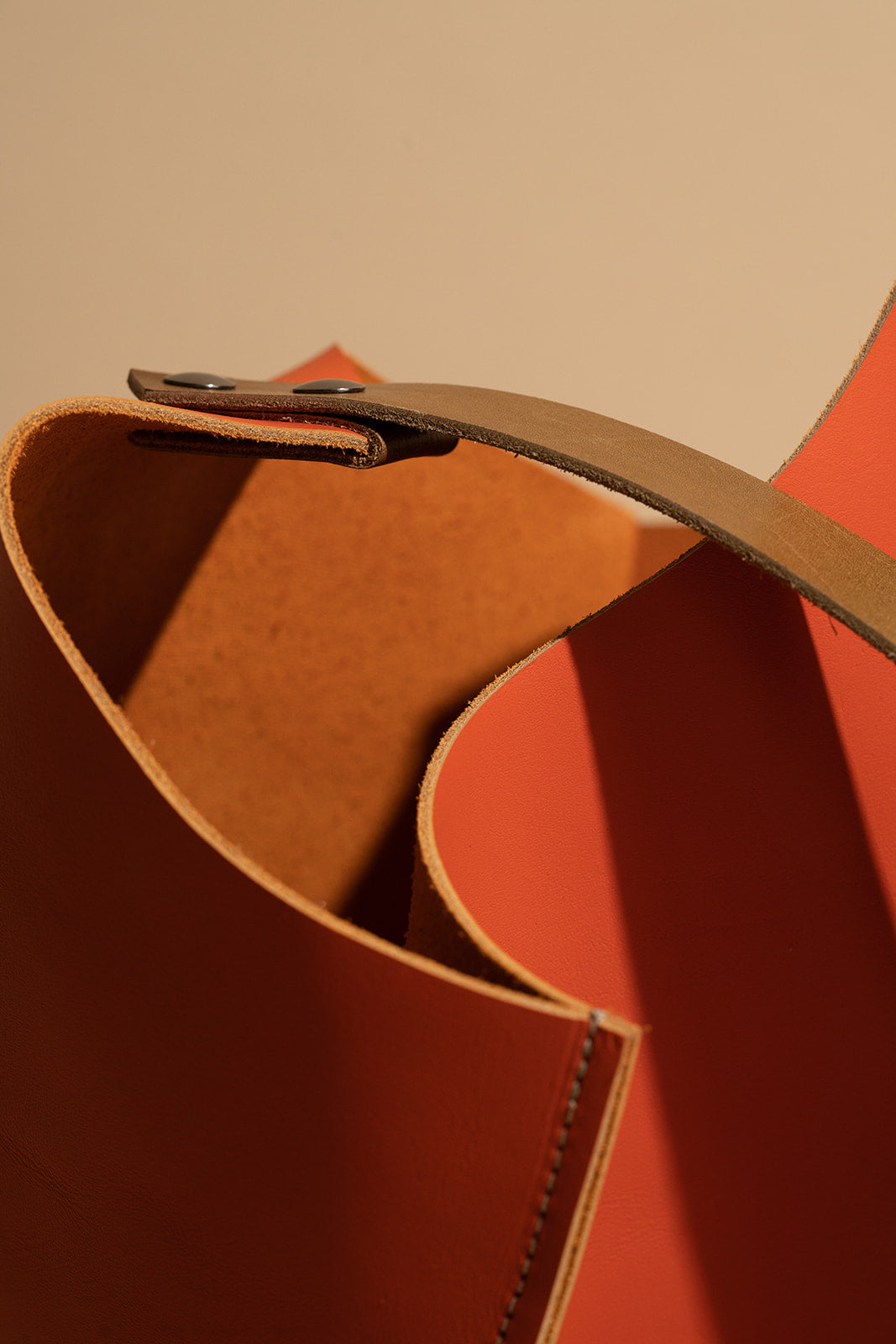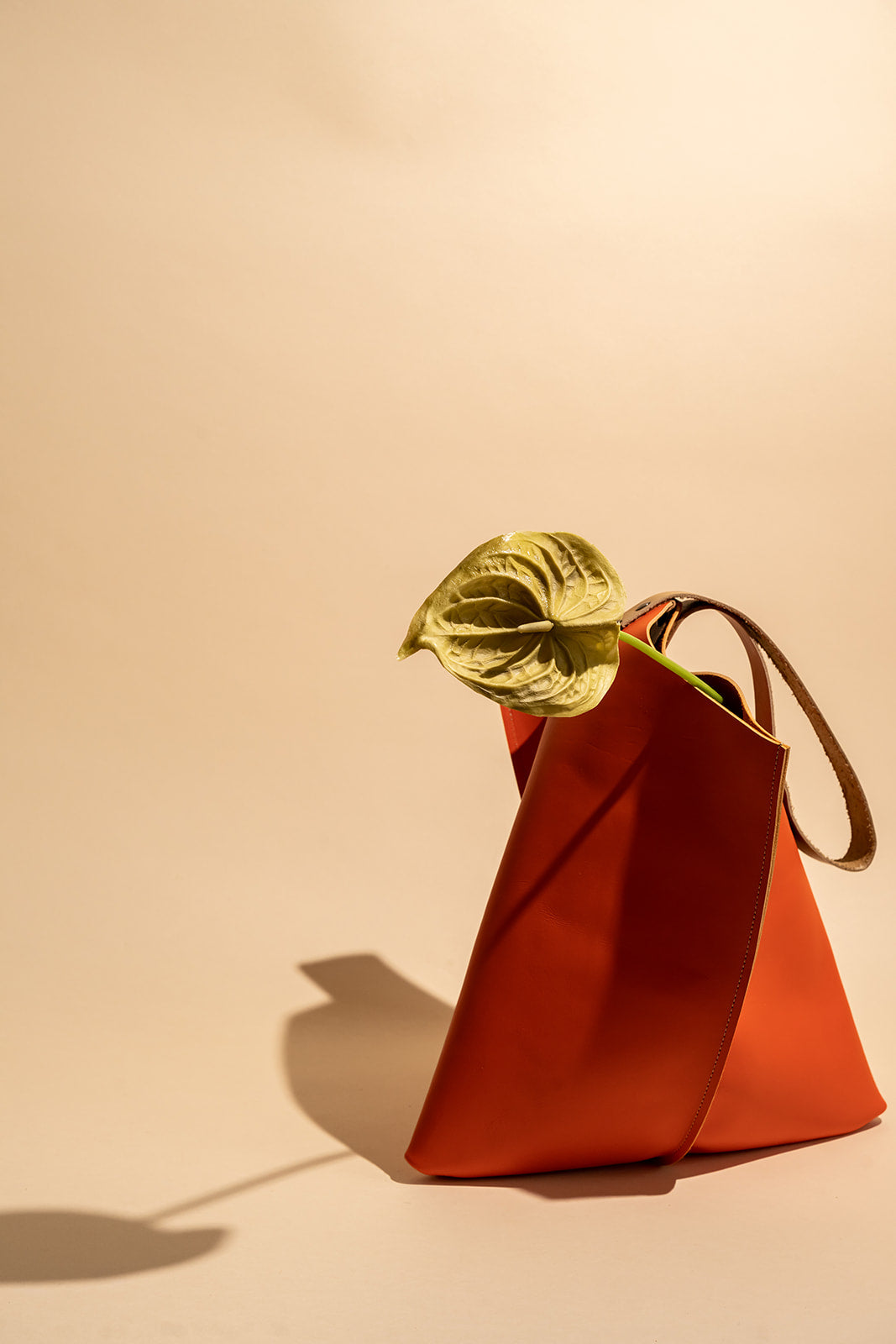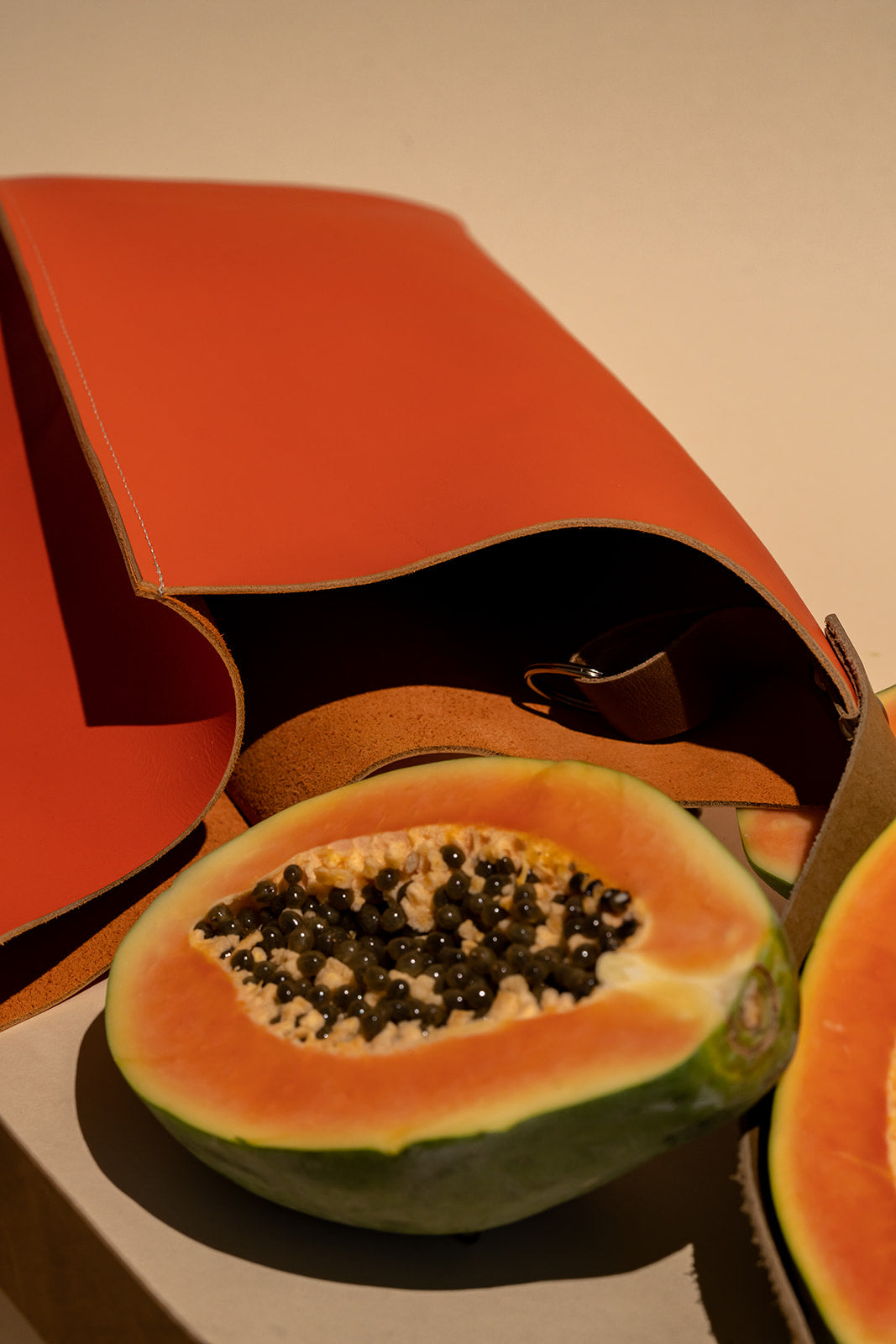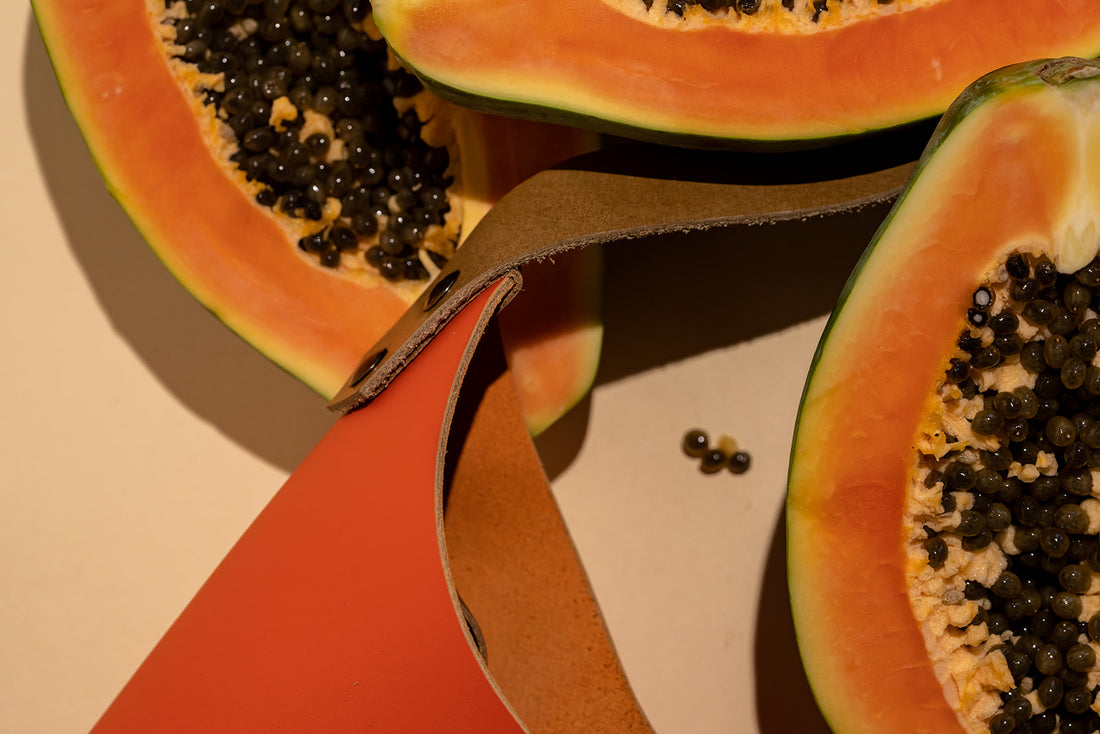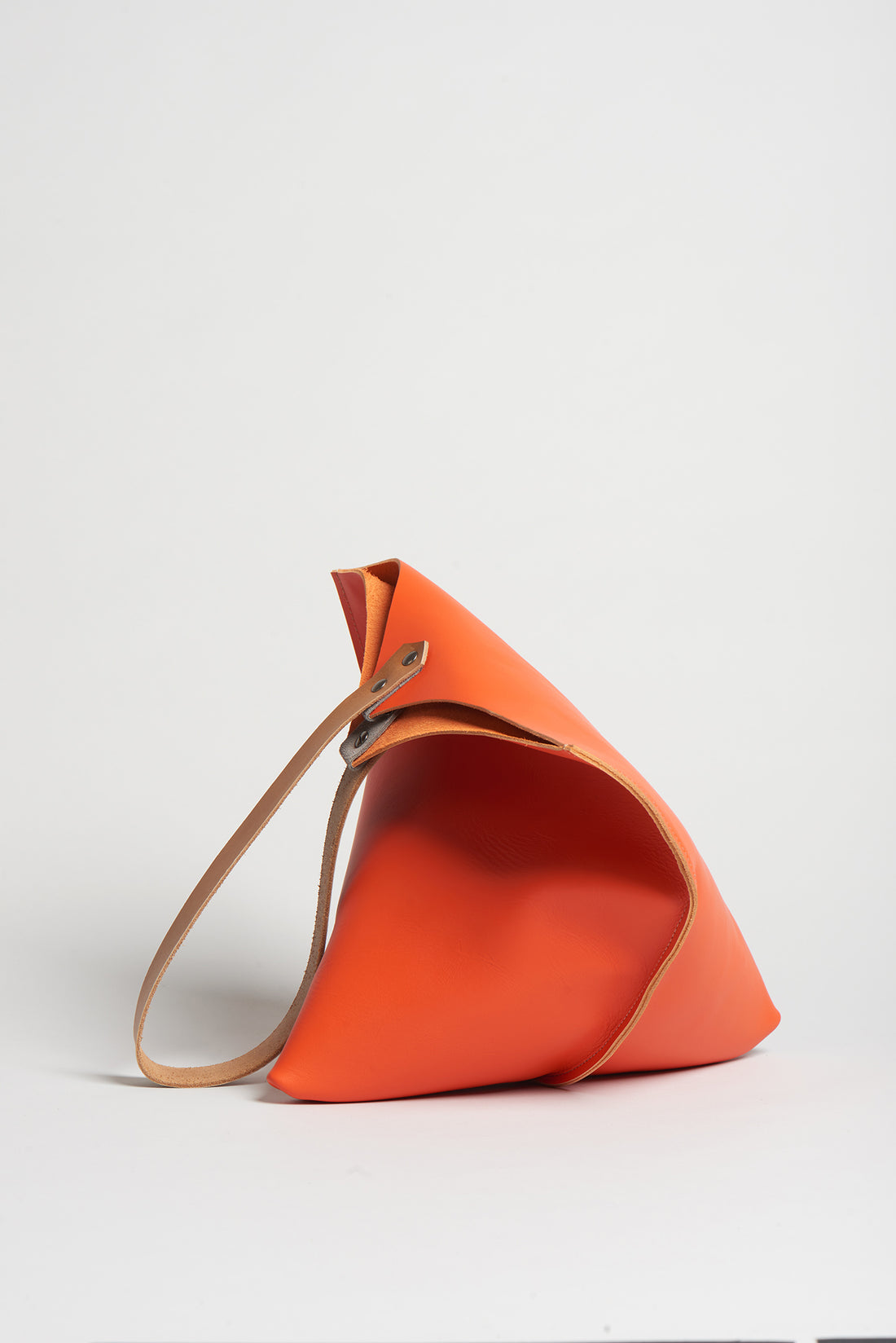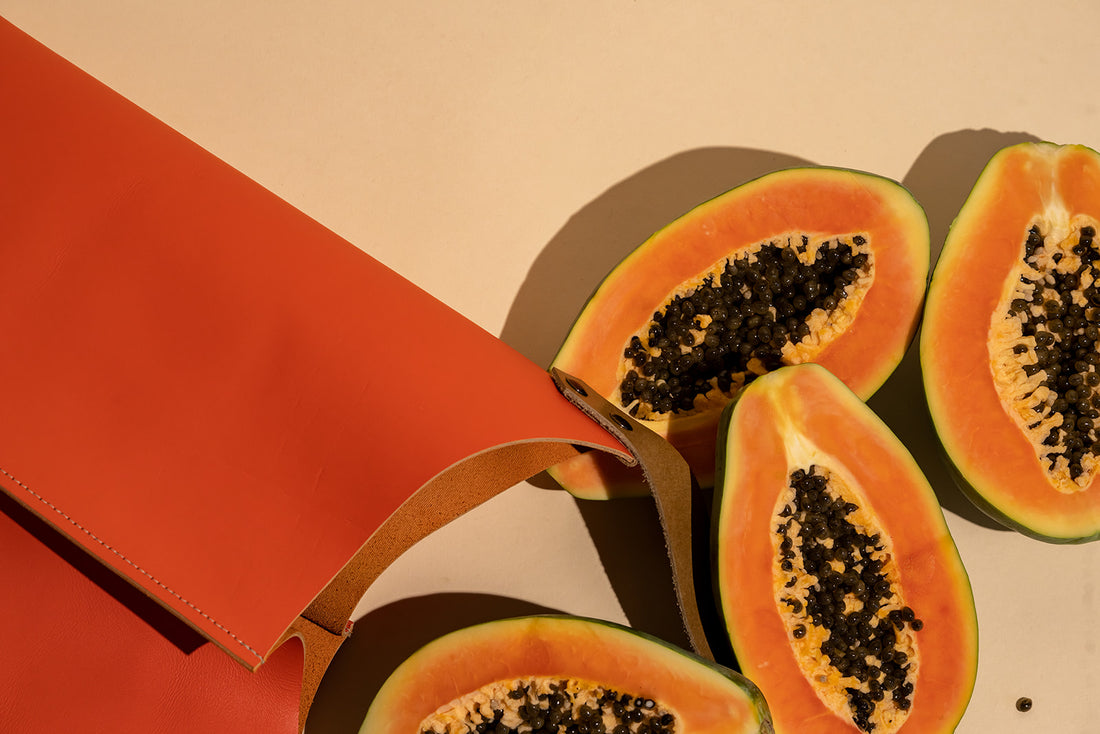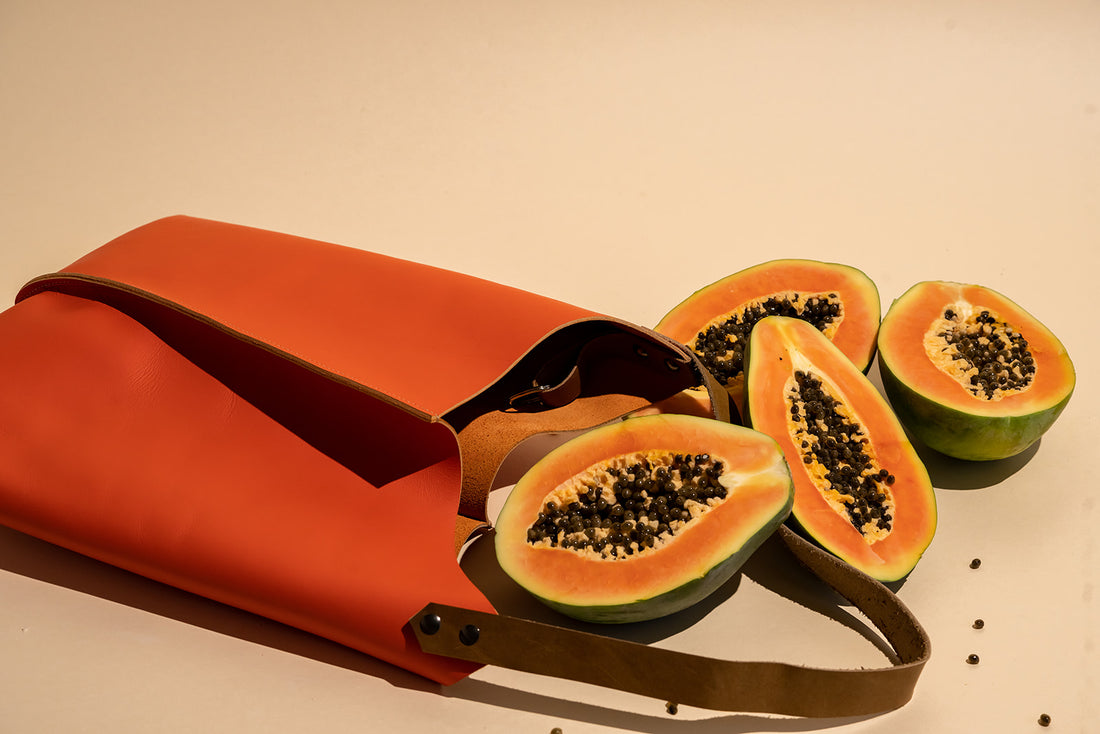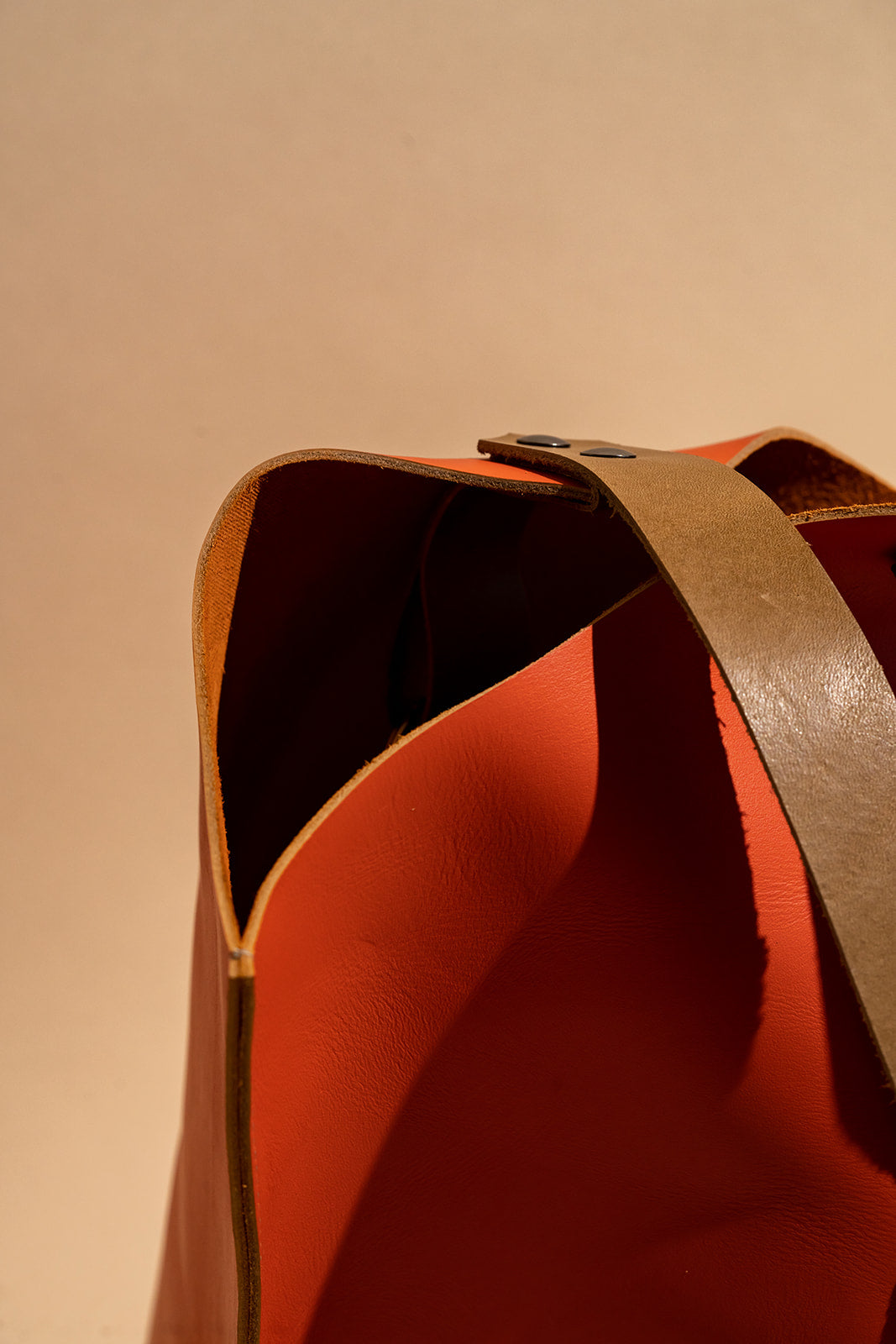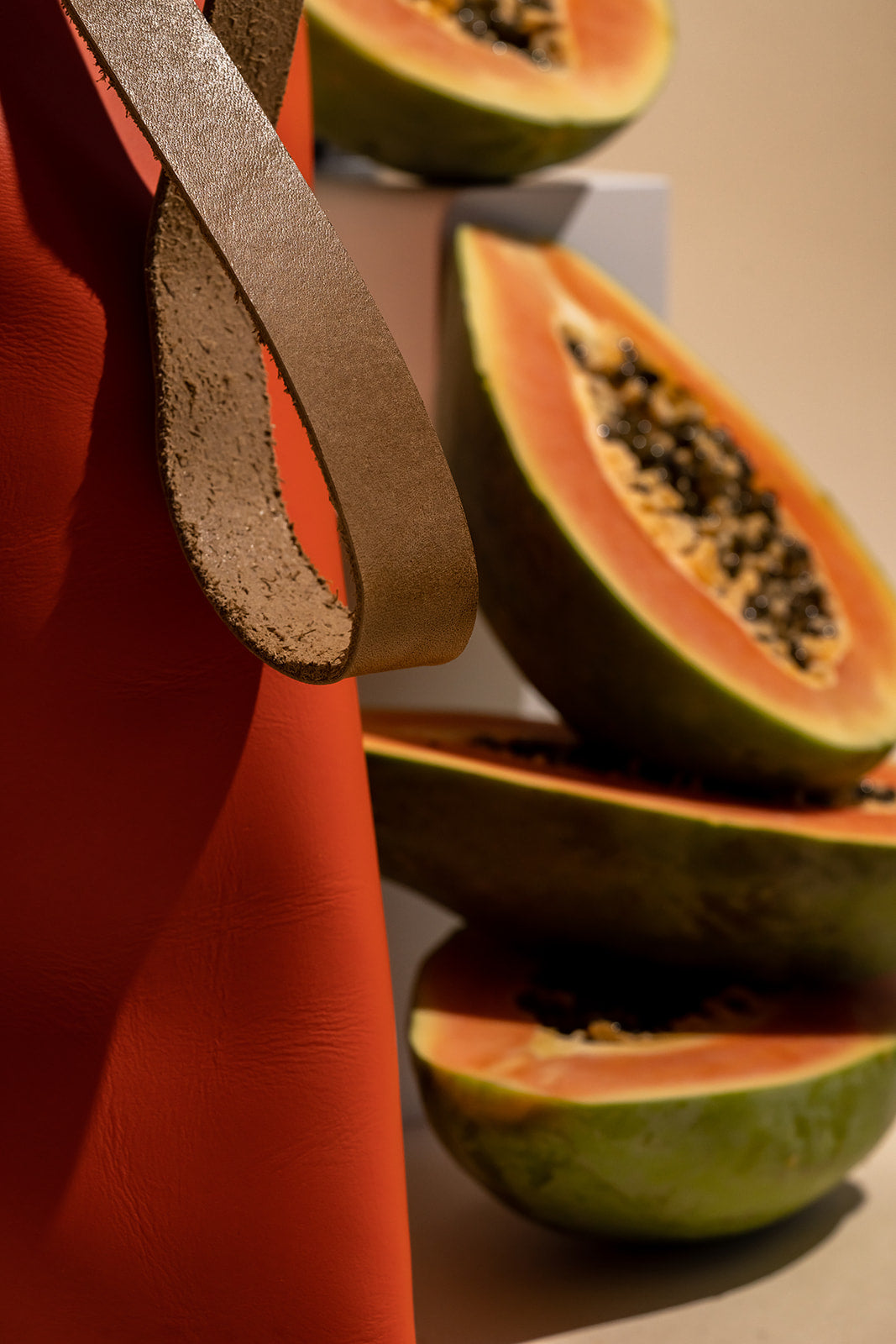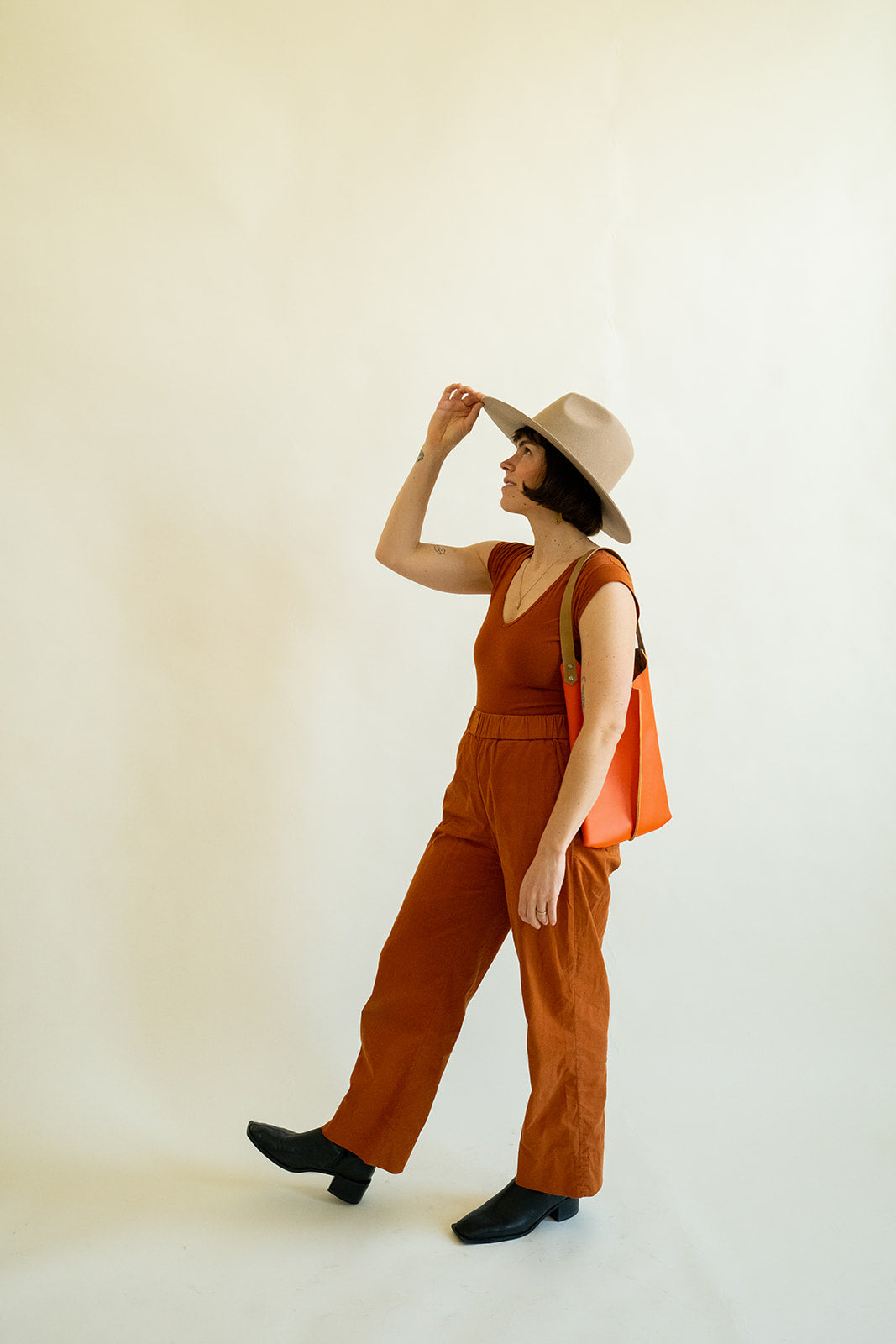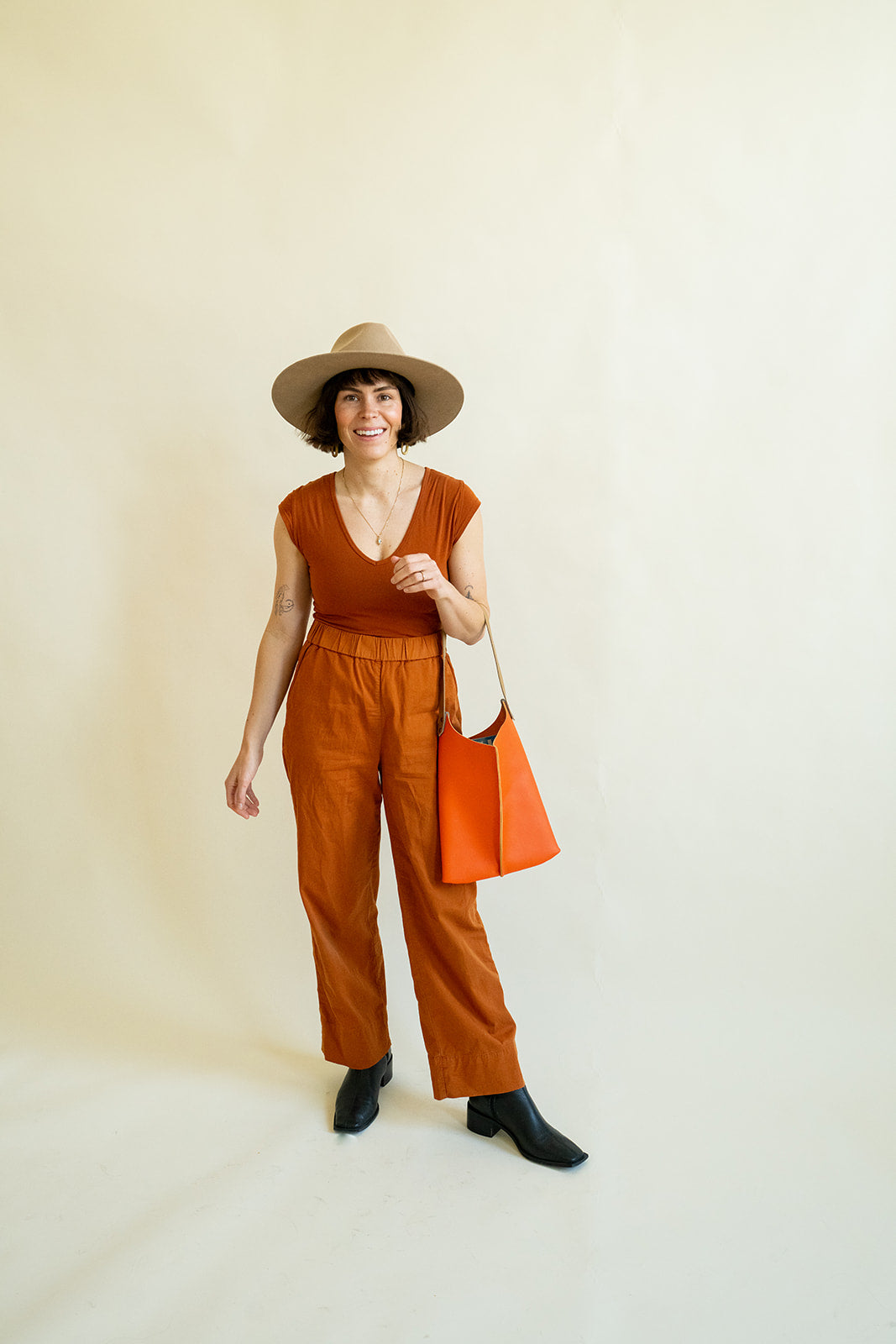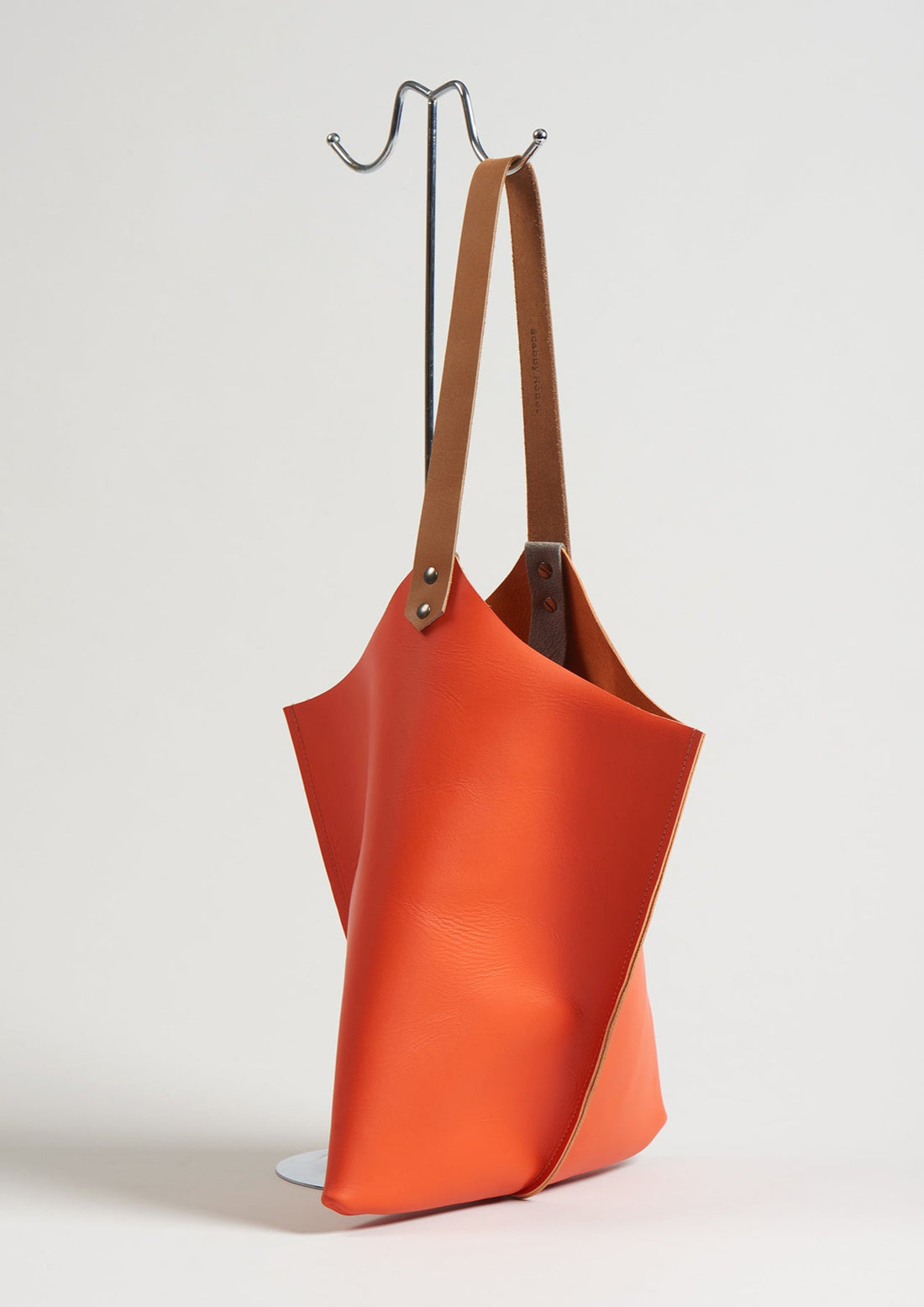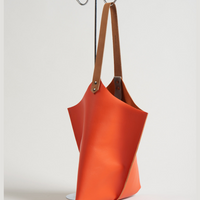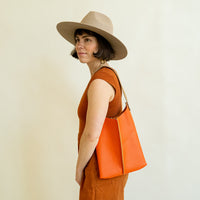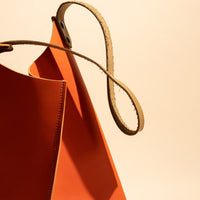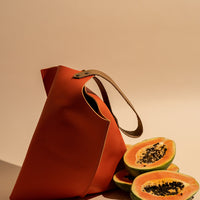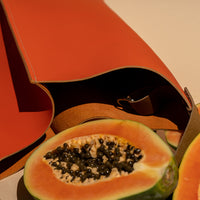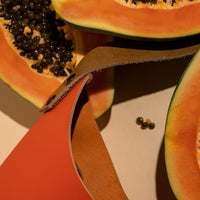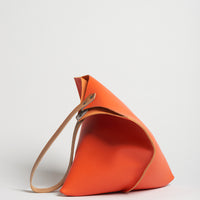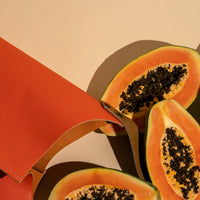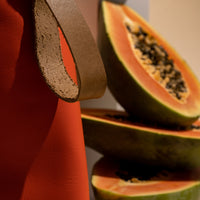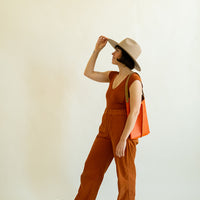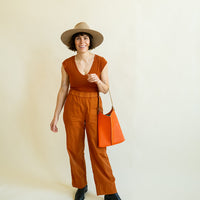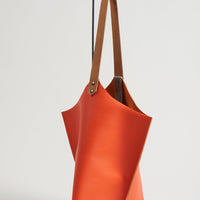 Wedge bag - Papaya orange leather

Free USA Shipping

Handmade

High quality leather
Free USA shipping. 15-30 USD international shipping.
All work is made to order. Please allow 5-7 days for me to cut and sew your pieces.
Thick, firm, smooth papaya orange leather bag.
Modern and gorgeous.
Specifications
Simple unlined shoulder bag in bright papaya orange leather. Brown leather strap, medium length, finished with double screws and an interior keyring.
Suede texture on strap interior keeps bag on your shoulder.
Approximate measurements:

10in = 10"w x 22" overall drop
13in = 13"w x 24" overall drop
16in = 16"w x 26" overall drop
Would you like a crossbody strap?

Crossbody strap lengths are available in the drop down selection. It is just +20 for the adjustment. 38" is my typical crossbody bag strap length (end to end).
This puts the weight of your items high enough on the body so that the bag stays with you when you walk. If you'd prefer a longer/shorter strap length just mention it in the note to seller box at checkout.

Model is 5' 5" wearing 10in size
Got this for my mom's birthday!! She loves it!
The bag is much smaller than the last one I purchased and they were around the same price.
obsessed with wedge bags!
Seriously, people stopped me on the street to compliment my lemon yellow wedge, that I love. i just ordered orange and denim and am very happy with both. They fall well, are comfortable to carry, great looking & high quality. I got the short leash that I use for car keys, otherwise carry a small mesh bag inside for lipstick and such since there is no inside pocket, but that would alter the balance of the bag, and surprisingly i don't miss having one in the least. 5+ stars :)
Elegant and beautiful bag
Love the lime hue of this bag and the minimalist design. It's such a joy to use and carry this bag!
A great jolt of color
This bag works for me. Love the yellow and the quality of the leather is good. Although open at the top, it folds together and does not feel too exposed,
Interior key ring
Each Wedge Bag is made with an interior key ring that is perfect to clip your keys so that you never lose them again.
Also works great with one of my leather leashes to connect a zipper pouch or anything else you like to keep at hand.