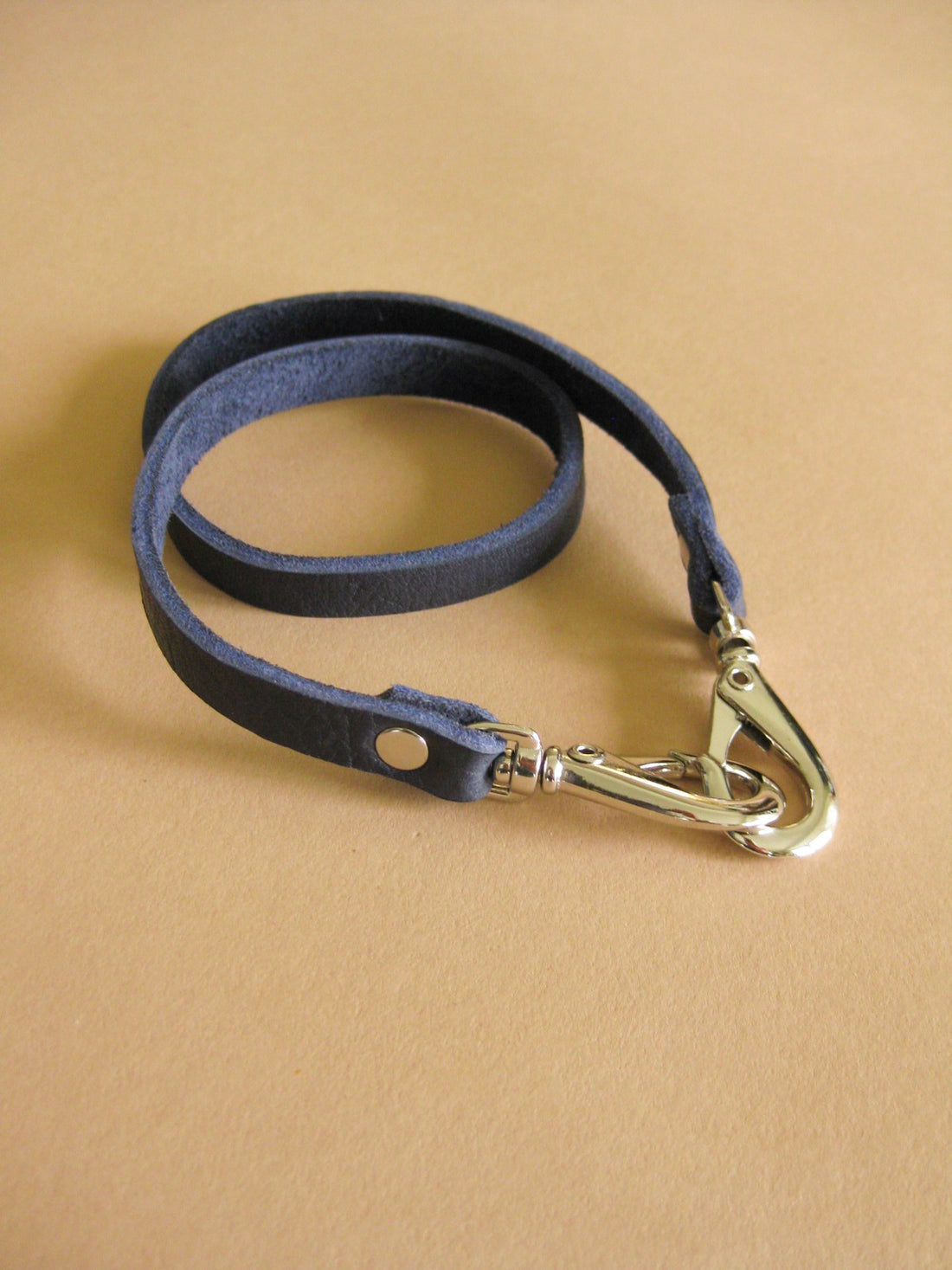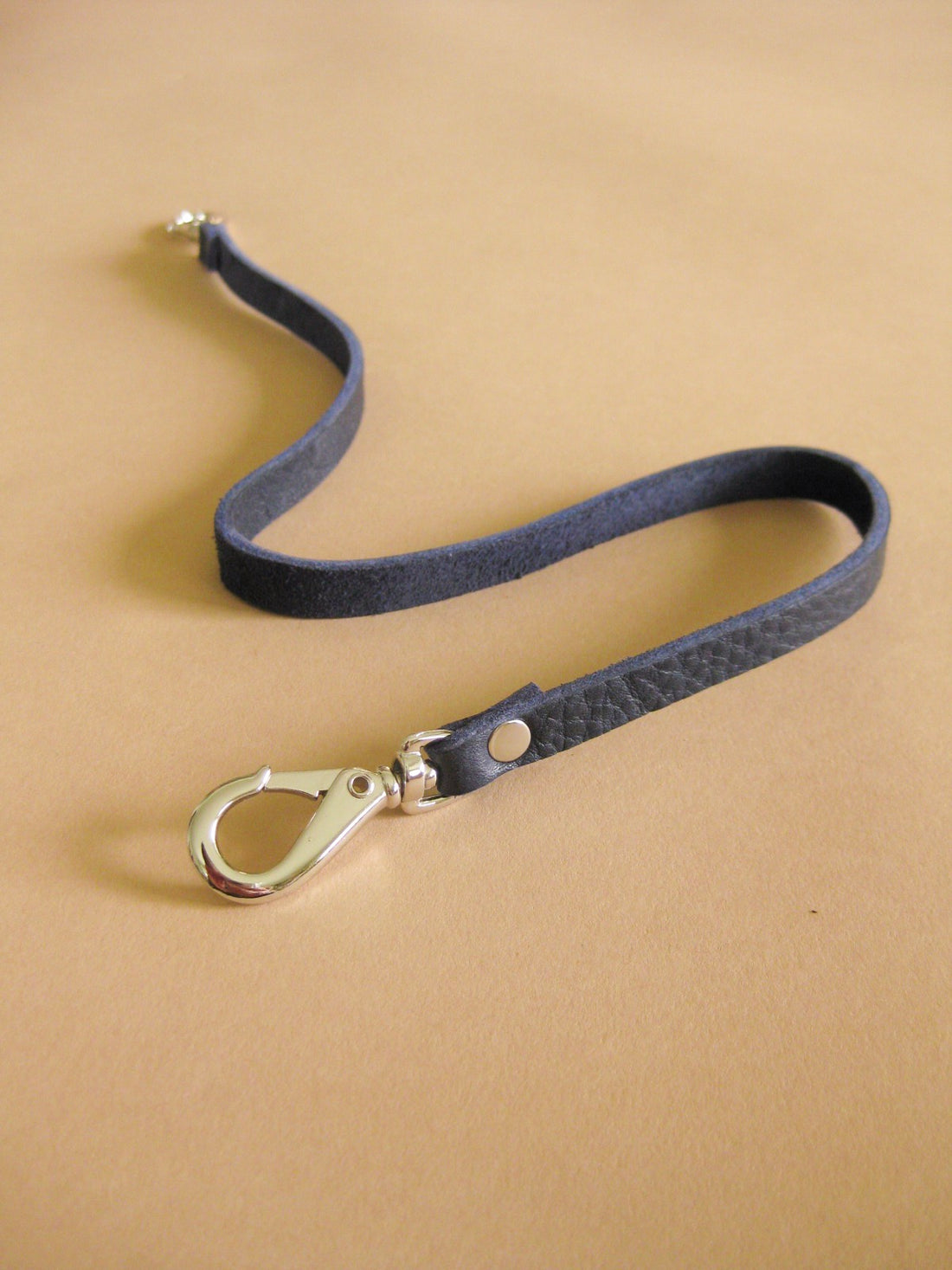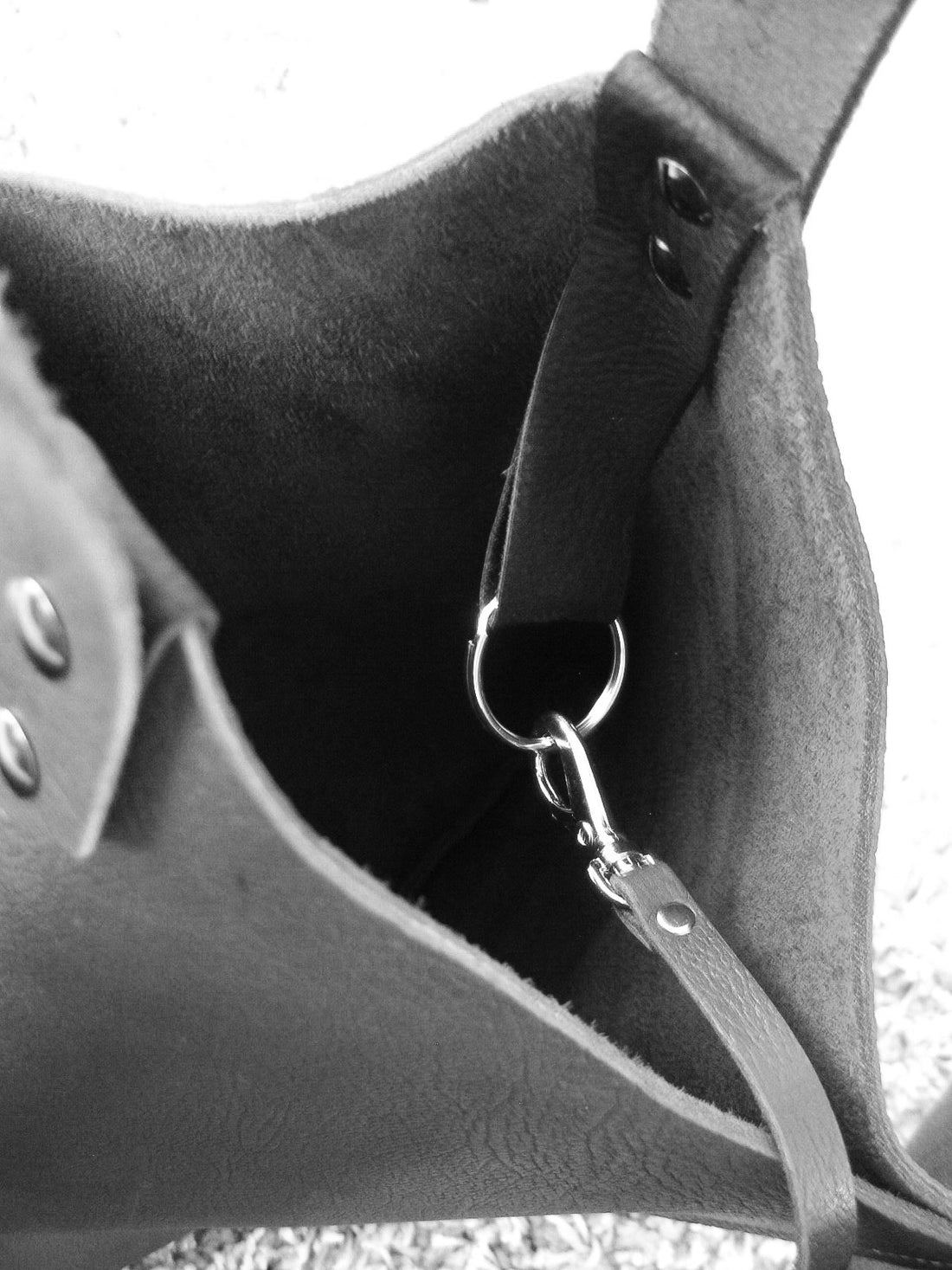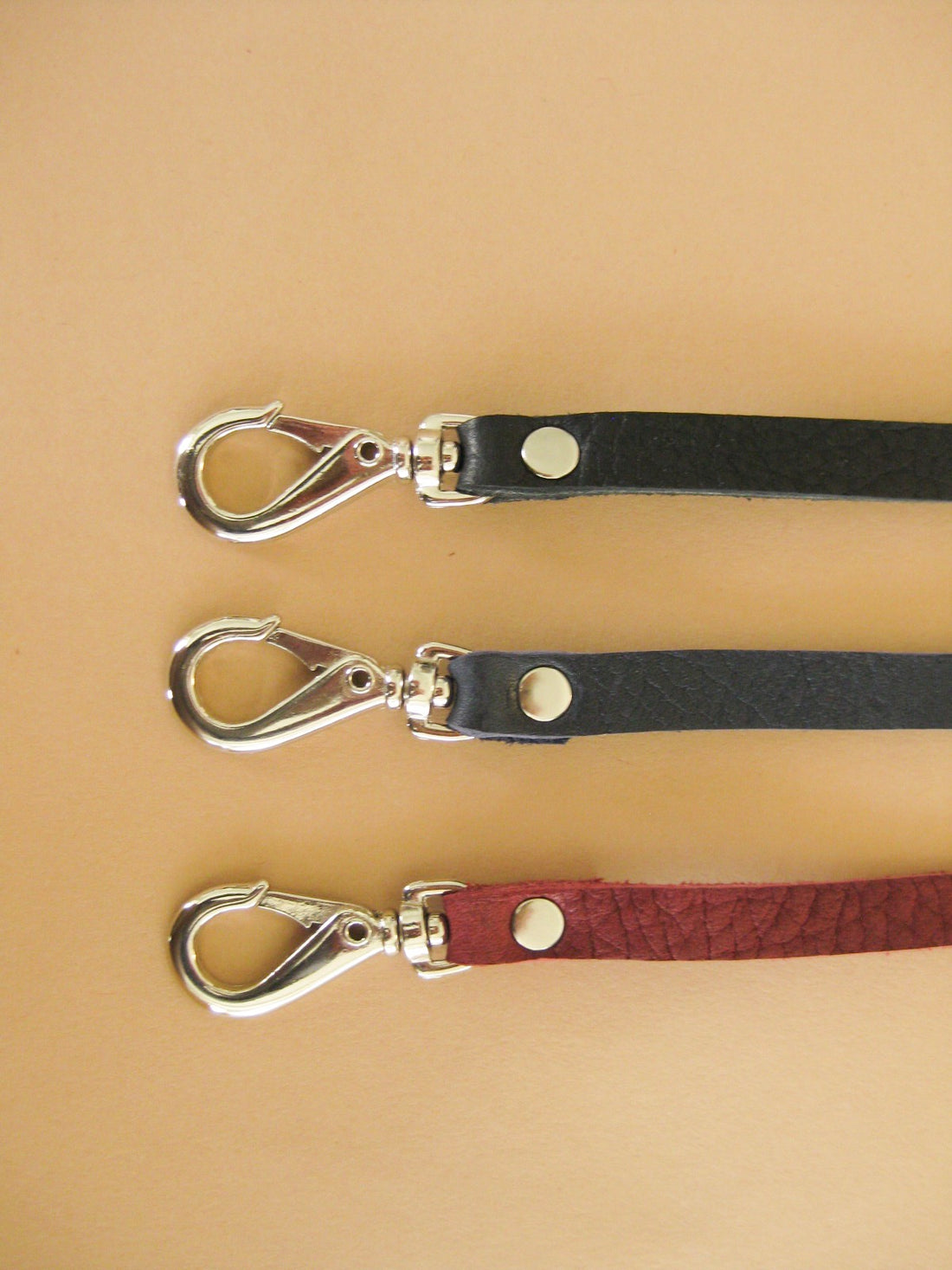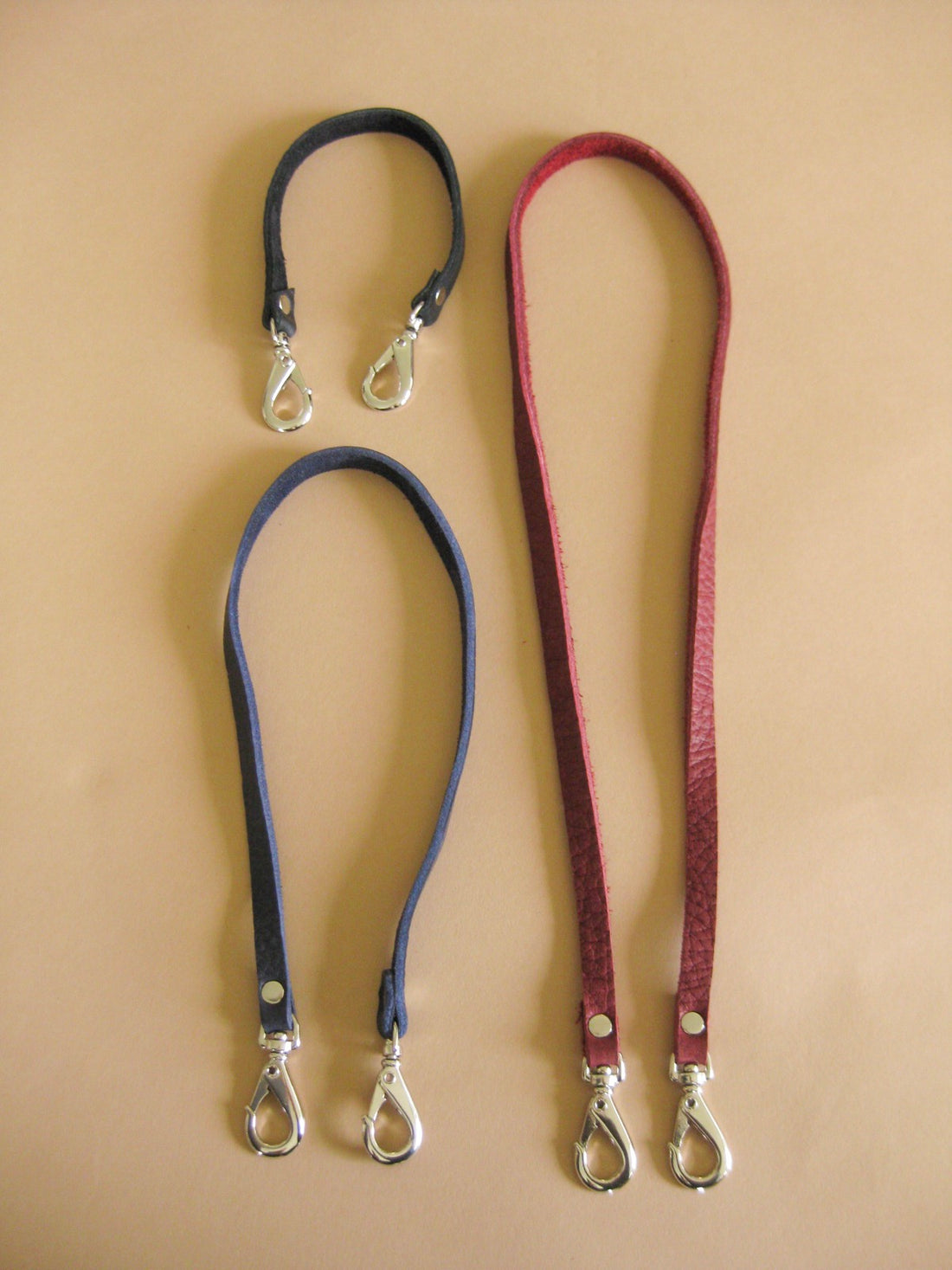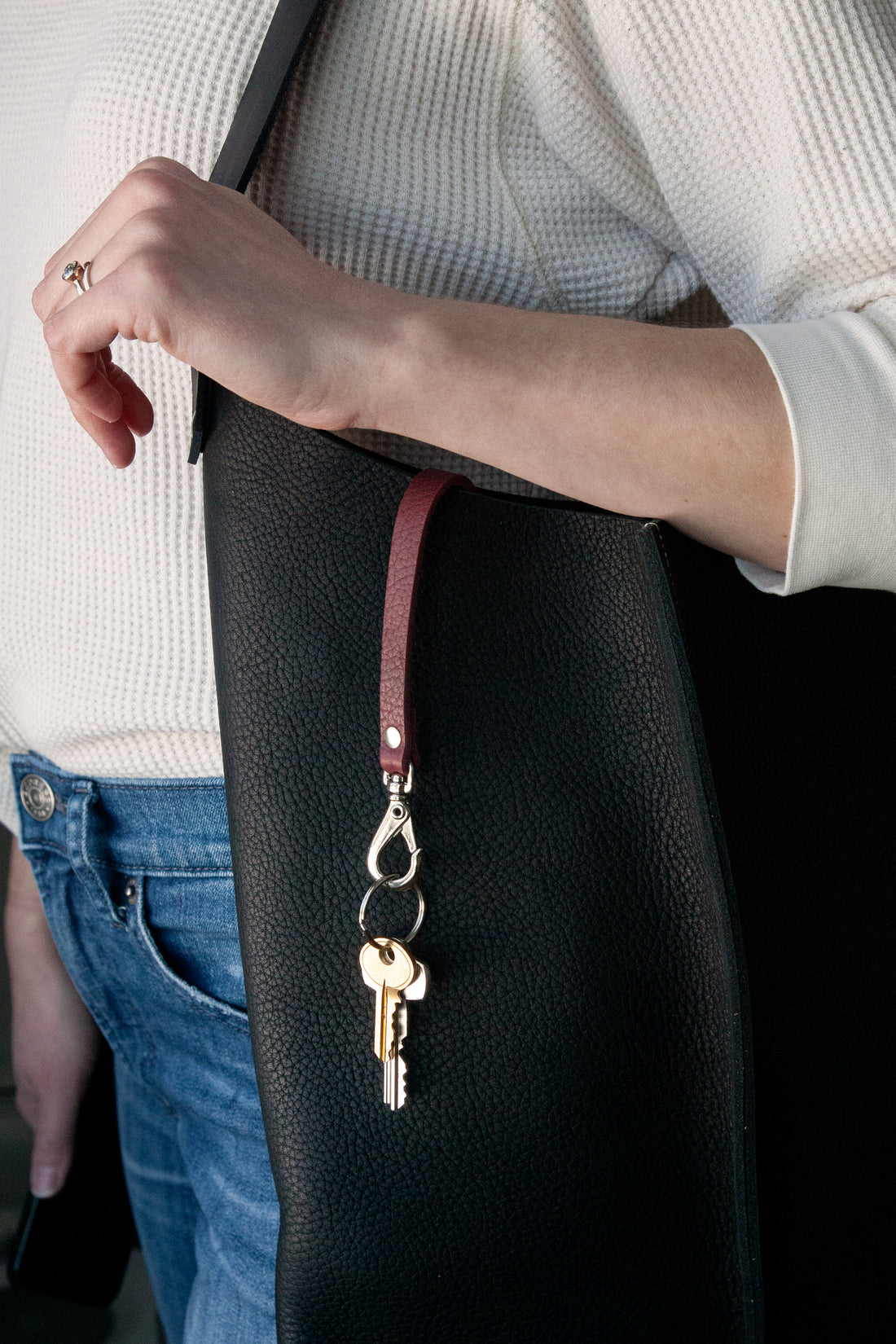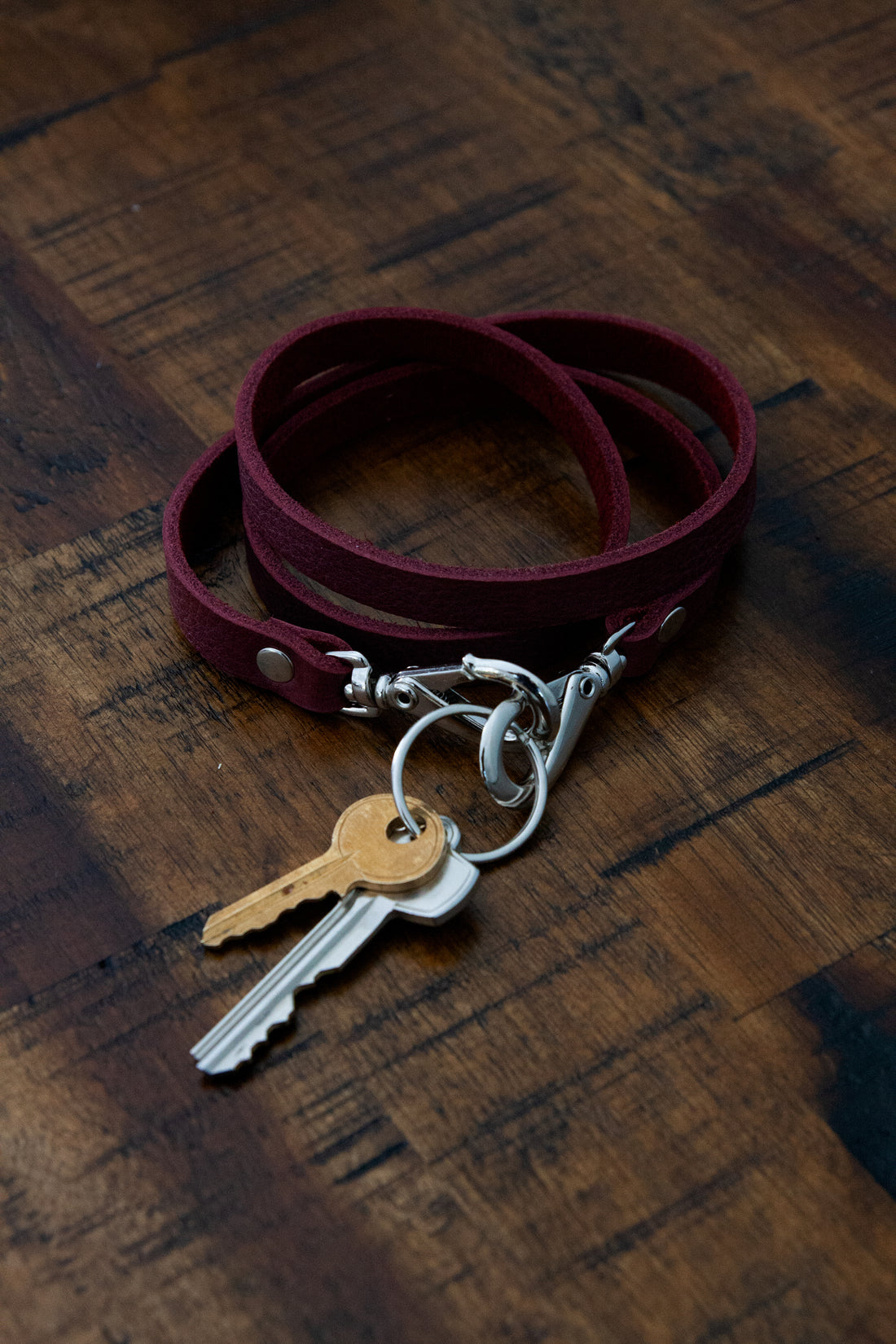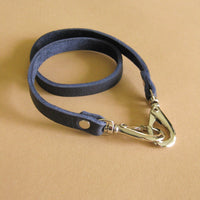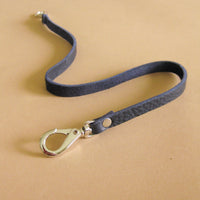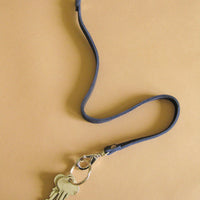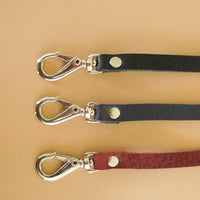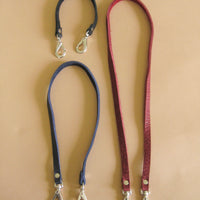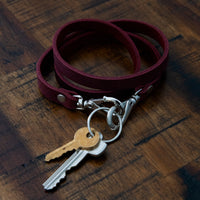 Lariat Key Leash - Medium 20"

Free USA Shipping

Handmade

High quality leather
Never lose your keys with this elegant leather leash. 
Clip one end inside your bag or loop around a bag strap and clip lariat style to the leash itself.
Supple bull hide leash measures approximately 20" end to end. 
Smooth lobster clips at each end attached with sturdy rivets for a secure connection.
Available in 6 colors:
True black
Indigo blue
Port burgundy
Cashew
Dark Chocolate
Cream
Also available in alternate lengths 30" and 12". See store listings
I ABSOLUTELY LOVE!!
IT'S PERFECT AND MY KEYS NEVER LOOKED BETTER !! THANK YOU FOR MAKING <3333
Handy Key Leash!
I got the short 12" key leash in burgundy, and it is the perfect length to either hang to my purse interior, or have in a loop that I can then pop over my wrist, which comes in handy when my hands are full with groceries! The leather and construction is lovely, with high quality hardware that holds up to my massive key collection!
Key leash
Great key leash. Excellent quality and exactly what I was looking for!
Key leash
Simply love, love, love my lariat key leash……
Key leash? I say everything leash!
I have a minimal wallet for just cards. The darn thing sometimes voices out of my open top bags…mostly in the car! Now I keep my wallet lasso'd in and can keep them in three separate purses for my rotation! Never leave my wallet behind at the store either! I love them!
Interior key ring
Each Wedge Bag is made with an interior key ring that is perfect to clip your keys so that you never lose them again.
Also works great with one of my leather leashes to connect a zipper pouch or anything else you like to keep at hand.