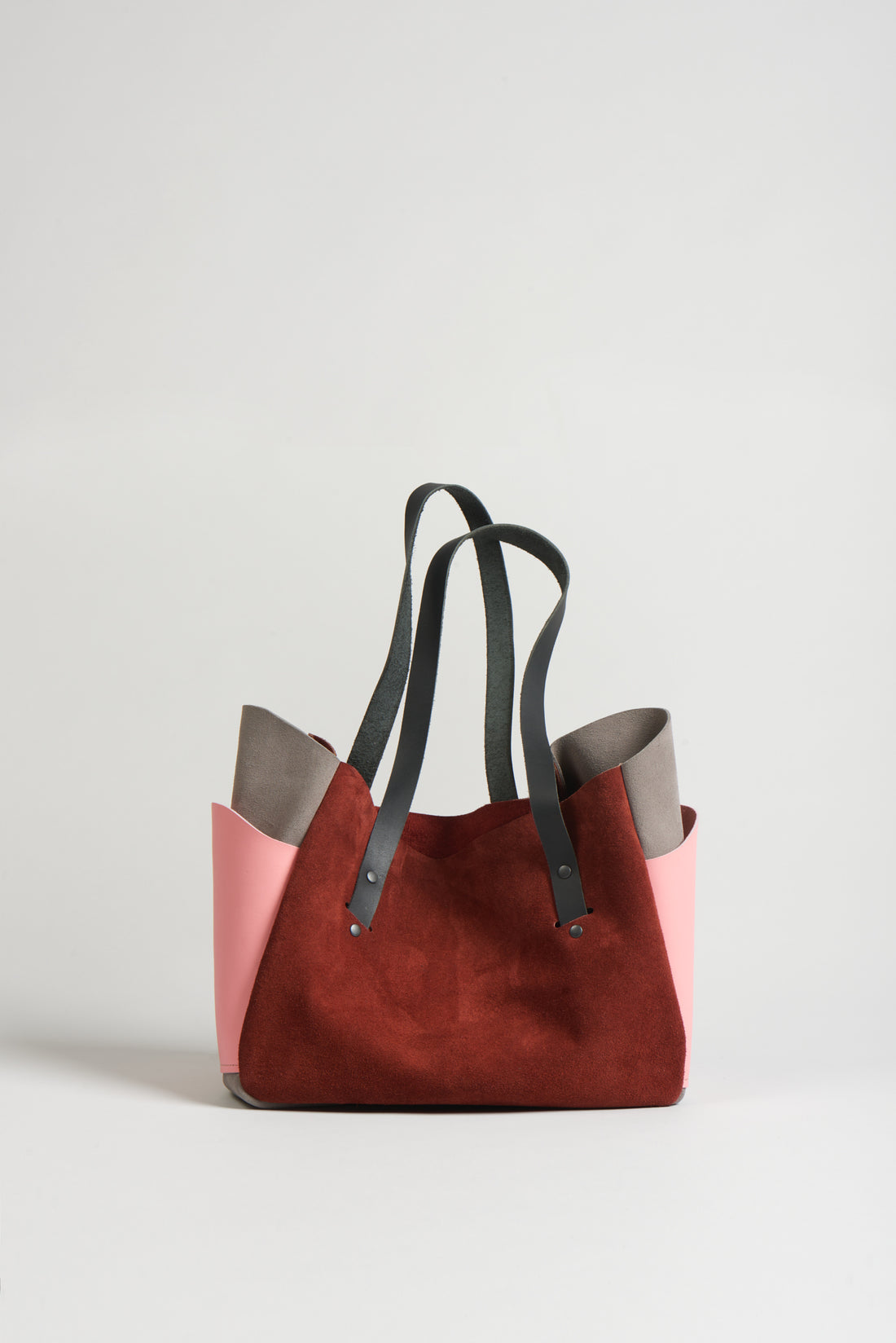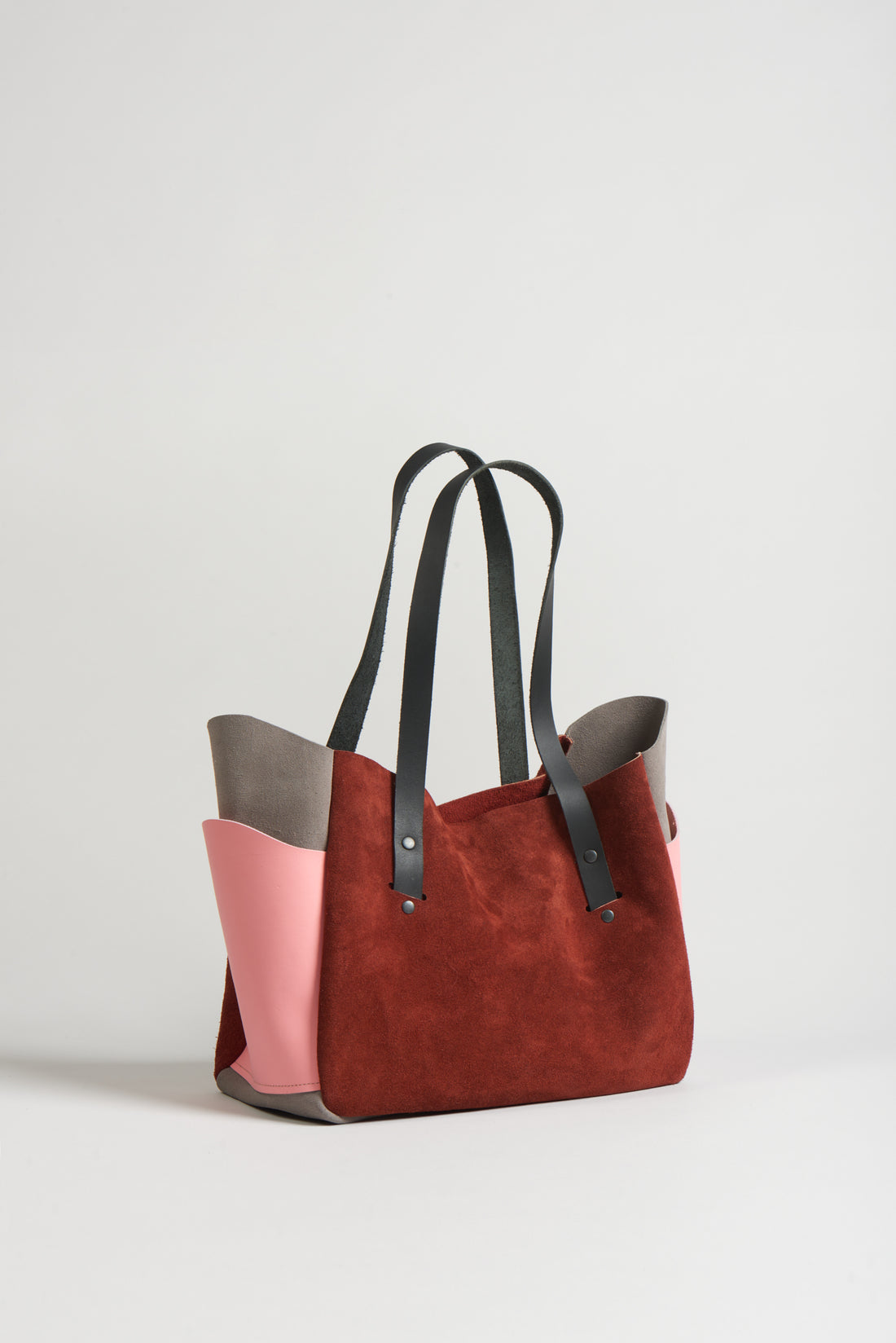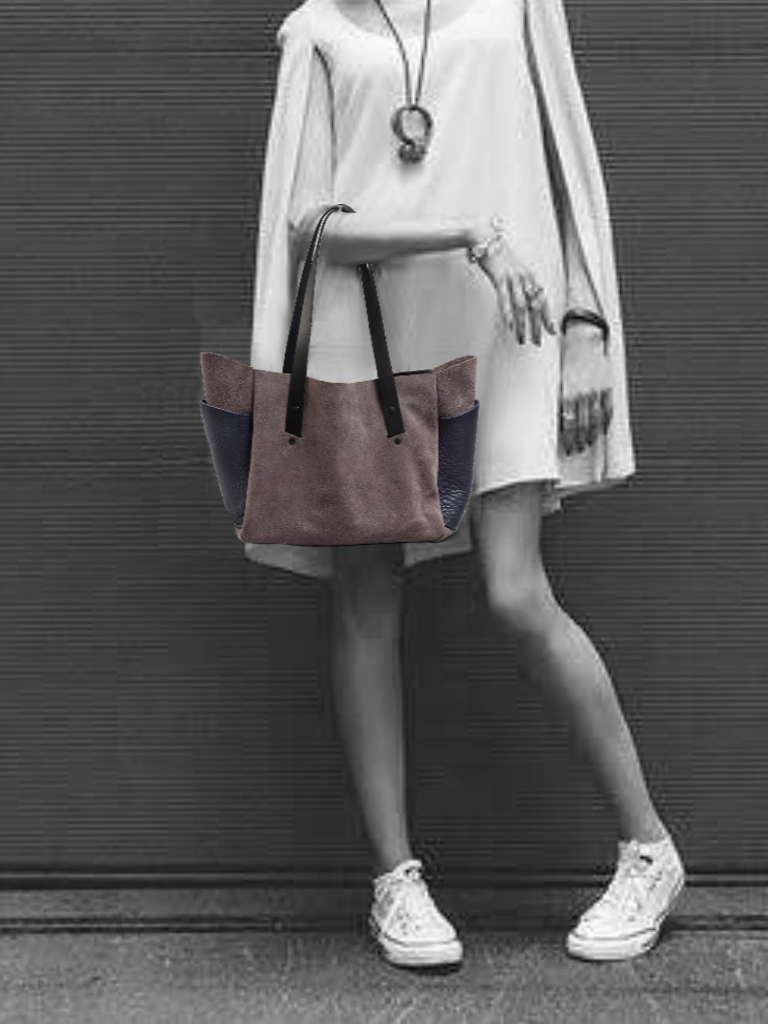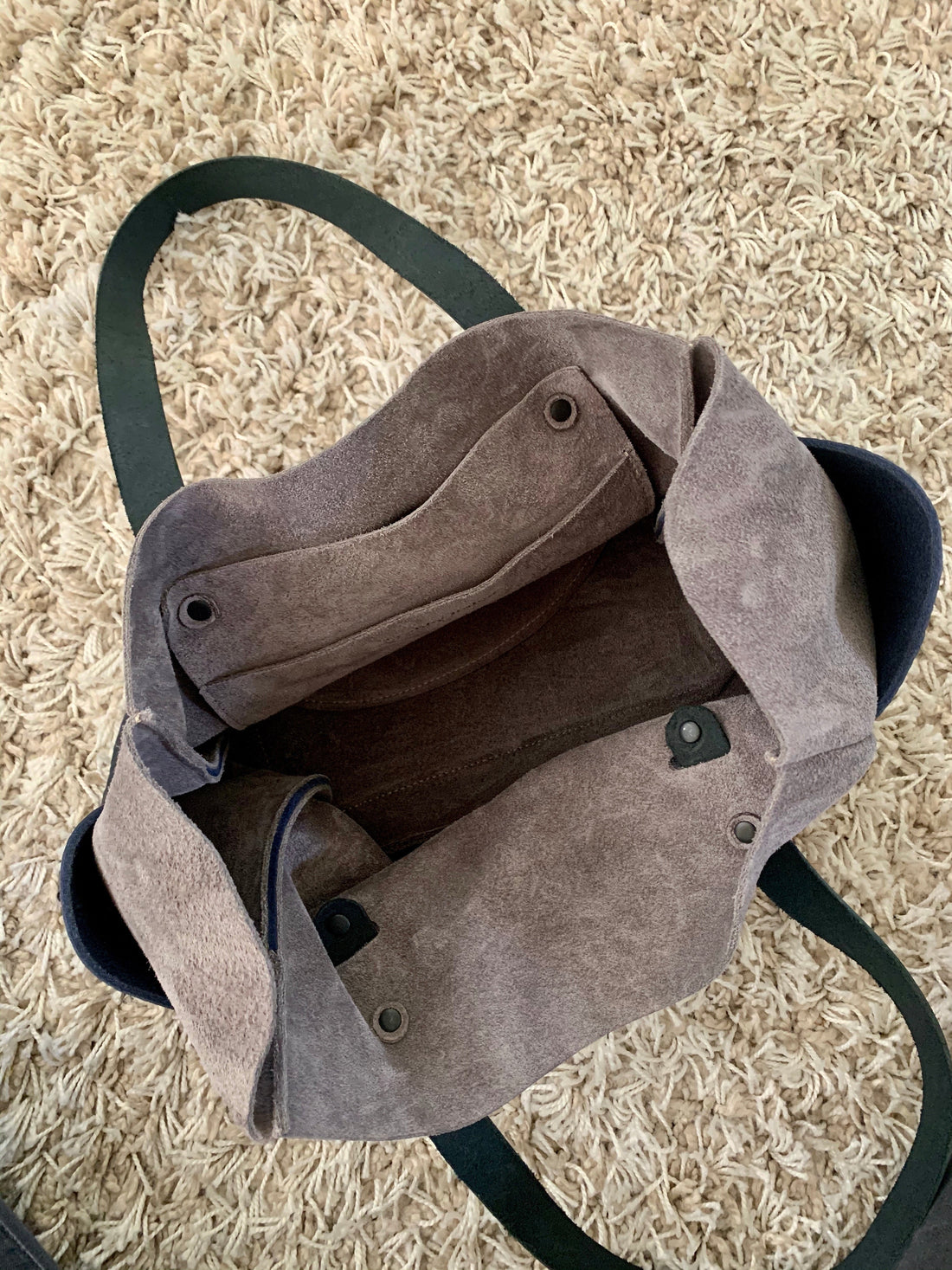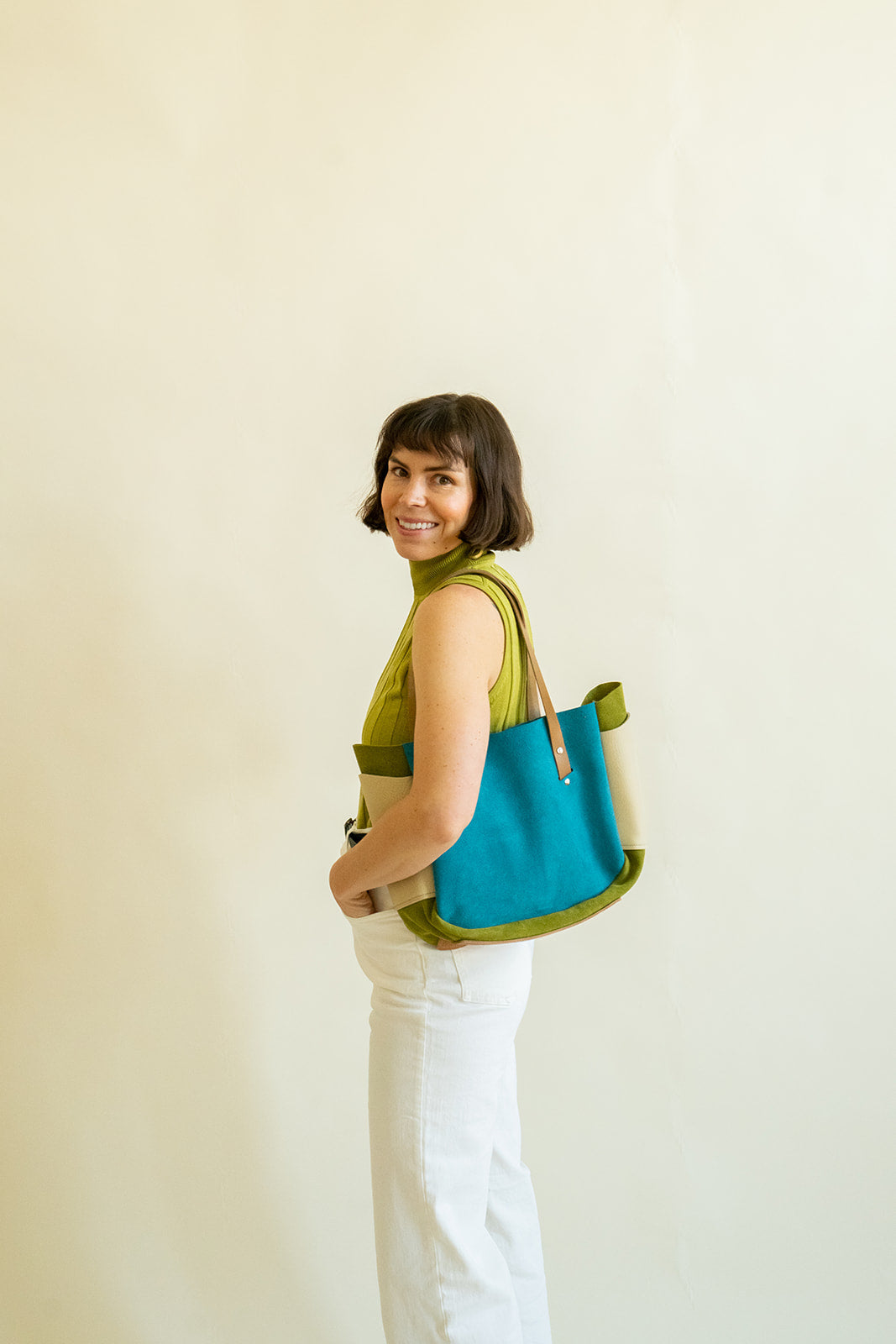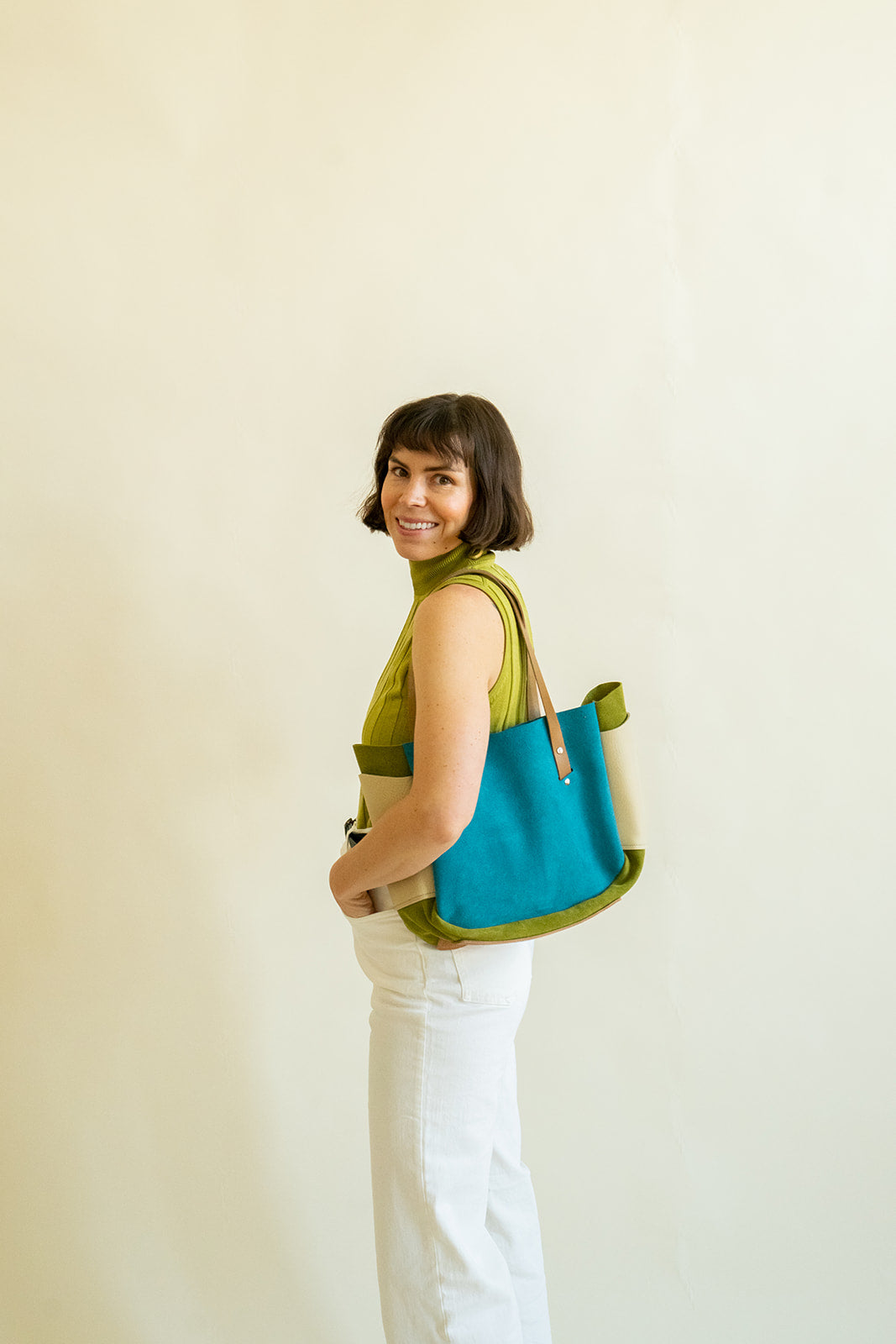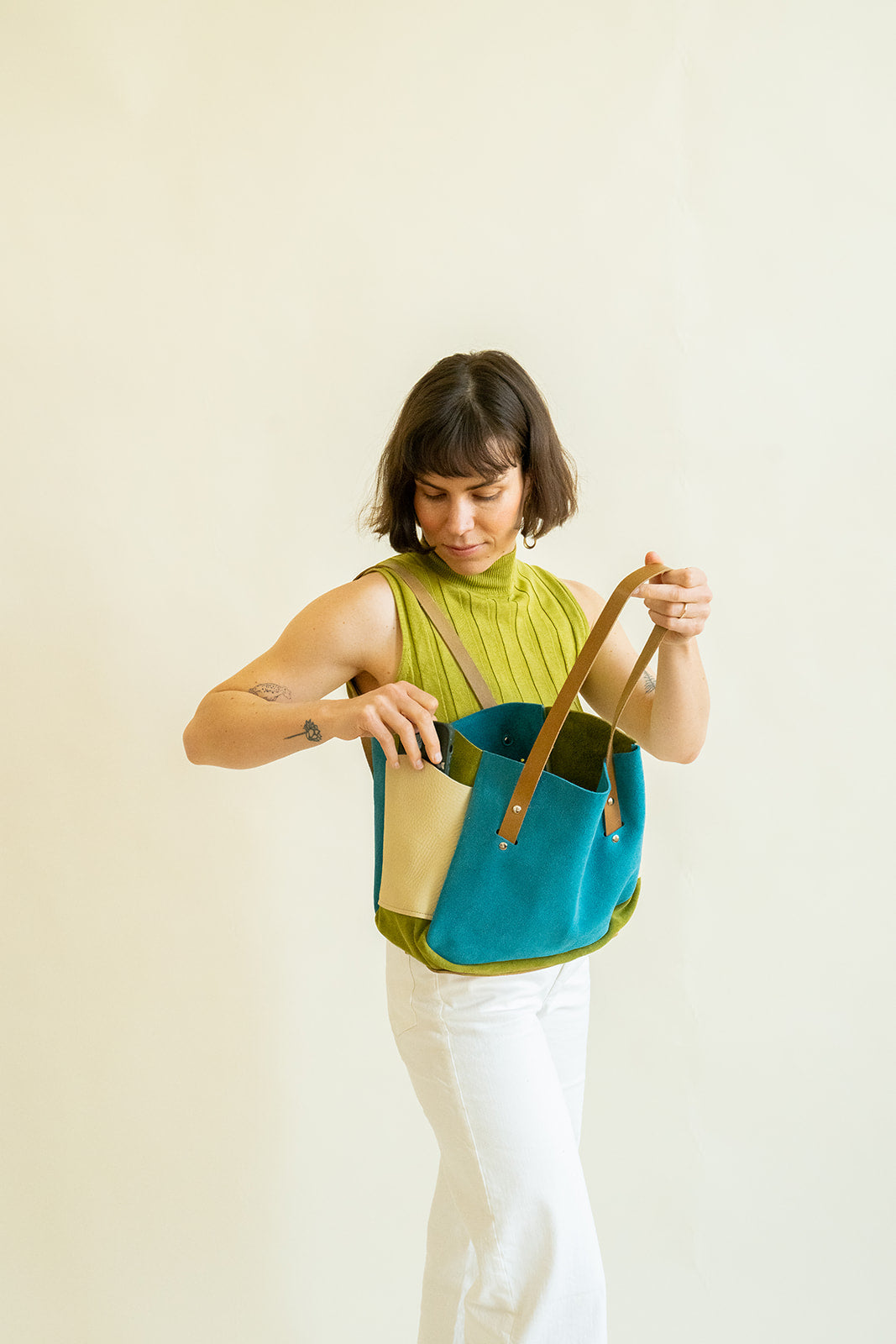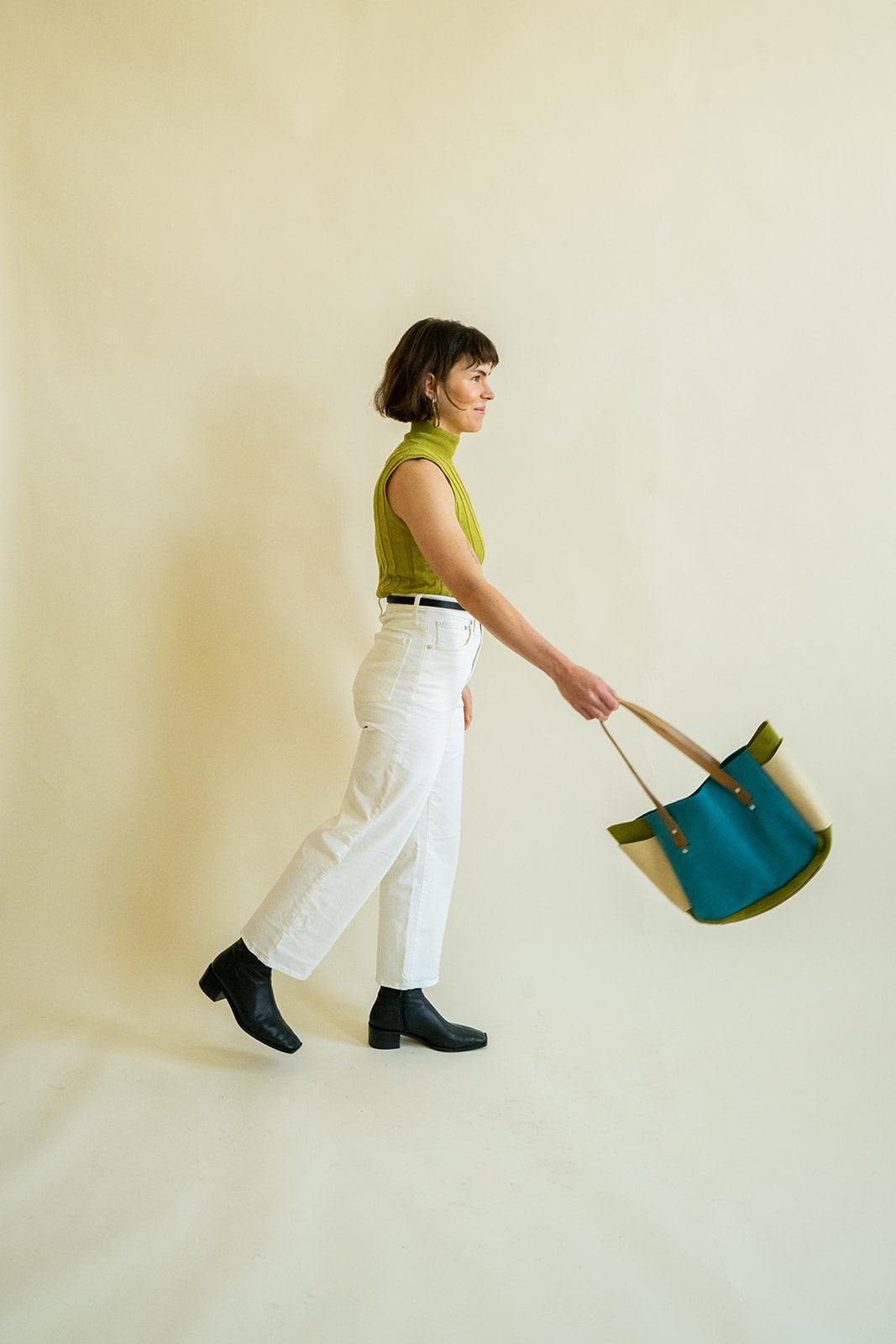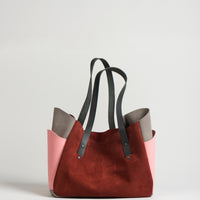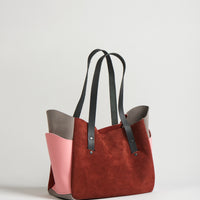 Brev MEDIUM carryall - One of a kind - Pink Pockets

Free USA Shipping

Handmade

High quality leather
Free USA shipping. 15-30 USD international shipping.
Please allow 5 days for me to cut and sew your bag before shipping.


One of a kind piece - Pink Pockets
This Brev bag is a size medium with bi-color body panels in redwood and graphite suede. Exterior pockets are smooth sorbet pink leather and the base panel is Port bull hide. Black latigo straps with matte black rivets finish the bag and ensure durability. 

I had intended to make these in multiple but one of the leathers I selected is no longer available from my supplier. If this color combination speaks to you, you may want to grab this piece. Once it's gone it's gone. 
Brev MEDIUM carryall is the perfect size, not too big, not too small. With the same footprint as Brev Tall, Brev Medium has plenty of space but floats further from the ground. This bag is roomy and relaxed with pockets to keep you organized.
Designed with a soft silhouette, the Brev Tote features signature material choices, pairing a soft durable suede body with thick bull hide exterior pockets. Finished with metal rivets, a thick bull hide base, and an unlined interior with one interior slip pocket sized for your phone.
Specifications
The Brev family consists of a Medium, Tall and Flat. The Brev Medium is the second largest body of the family.

Roomy, Relaxed, Pockets
Large tote with open top is easy to carry in hand or over the shoulder
Suede body with thick bull hide exterior pockets & base panel
Double leather shoulder straps with sturdy reinforced rivet attachment
Two exterior pockets
One small interior slip pocket
Bag volume measurements:
11"W x 6"D x 10"H (20" overall height)
10" drop from strap bend to top of bag
Bovine leather. Designed and made by Jill Harrell in San Francisco.
Interior key ring
Each Wedge Bag is made with an interior key ring that is perfect to clip your keys so that you never lose them again.
Also works great with one of my leather leashes to connect a zipper pouch or anything else you like to keep at hand.