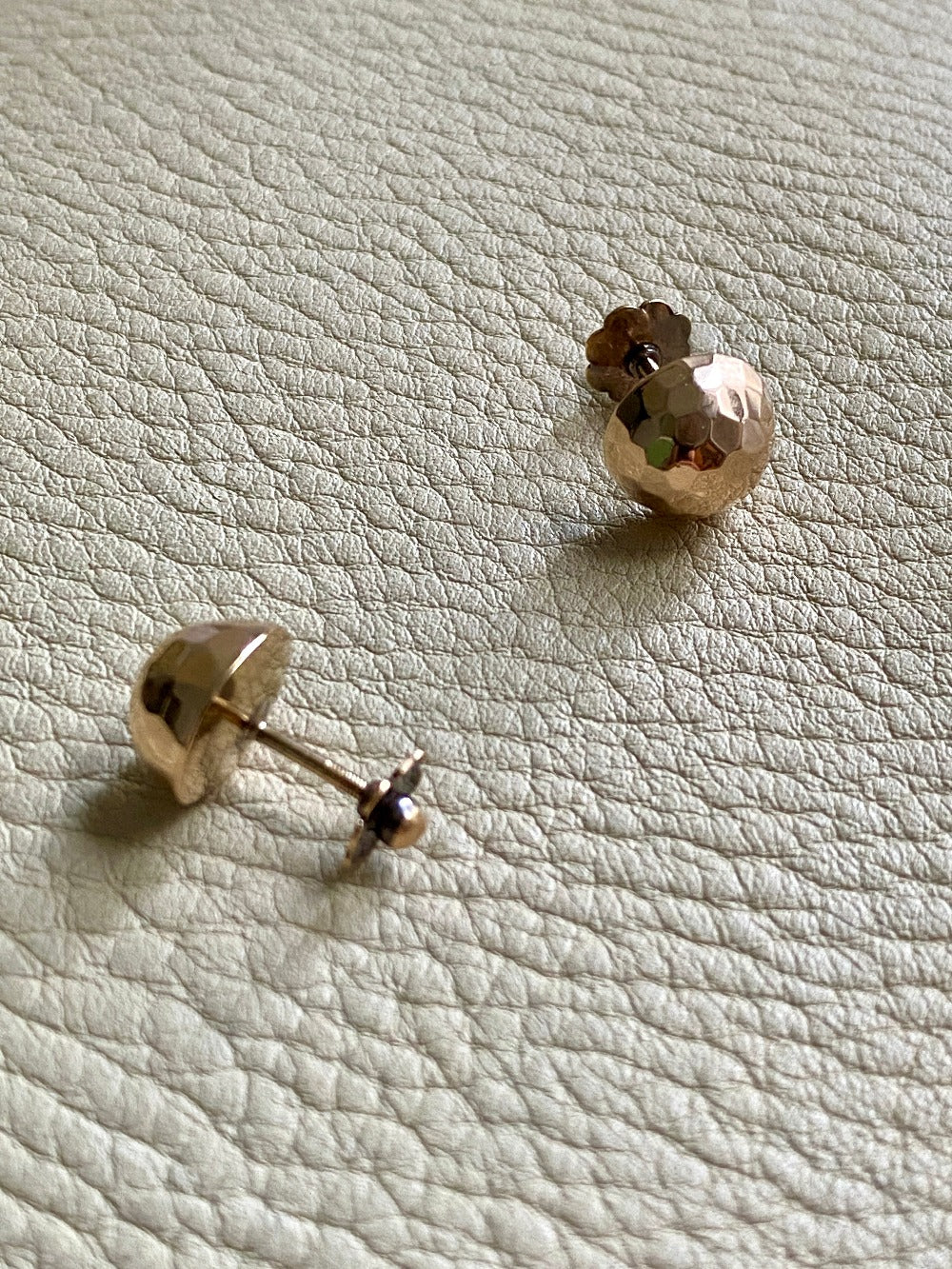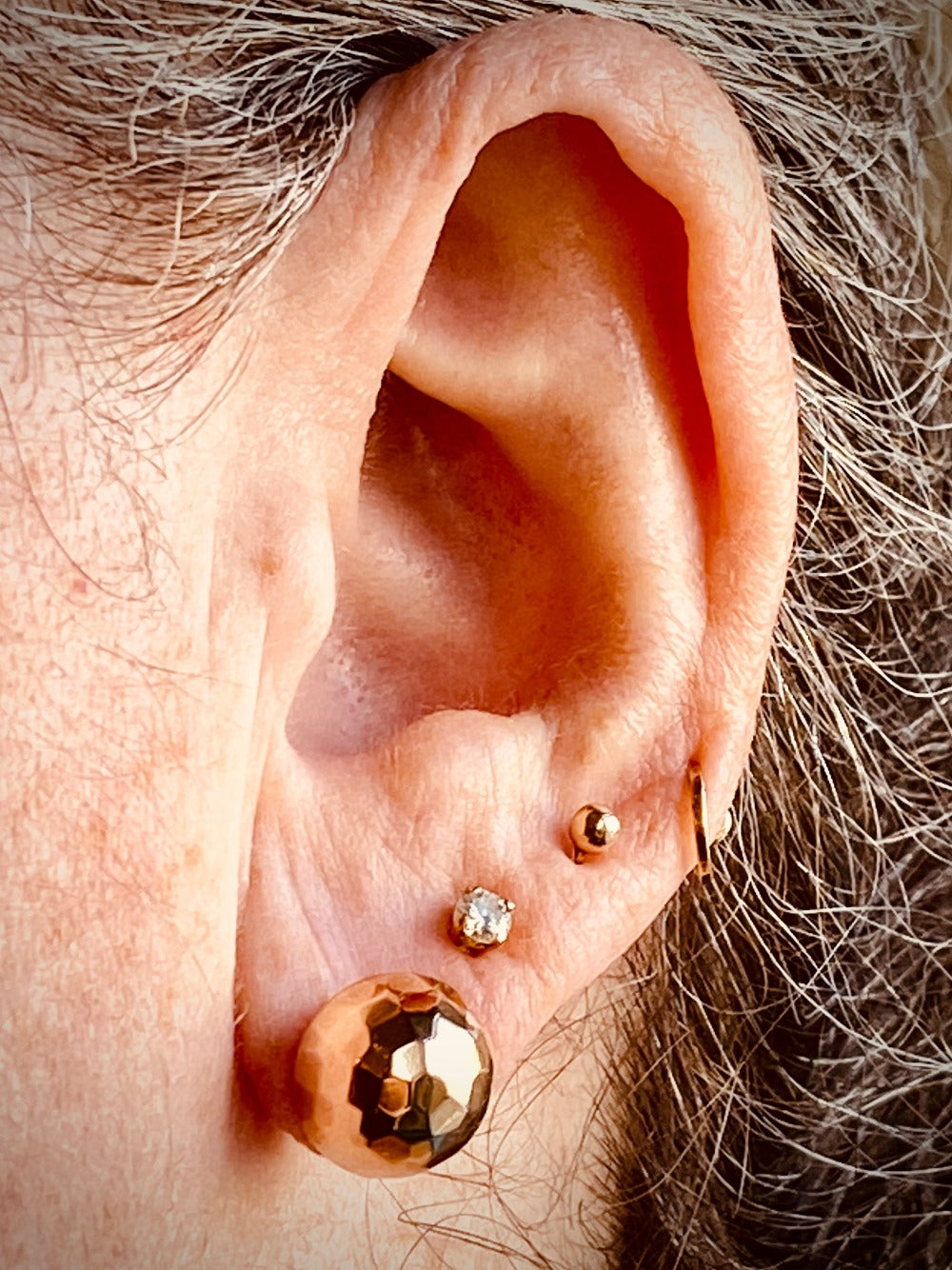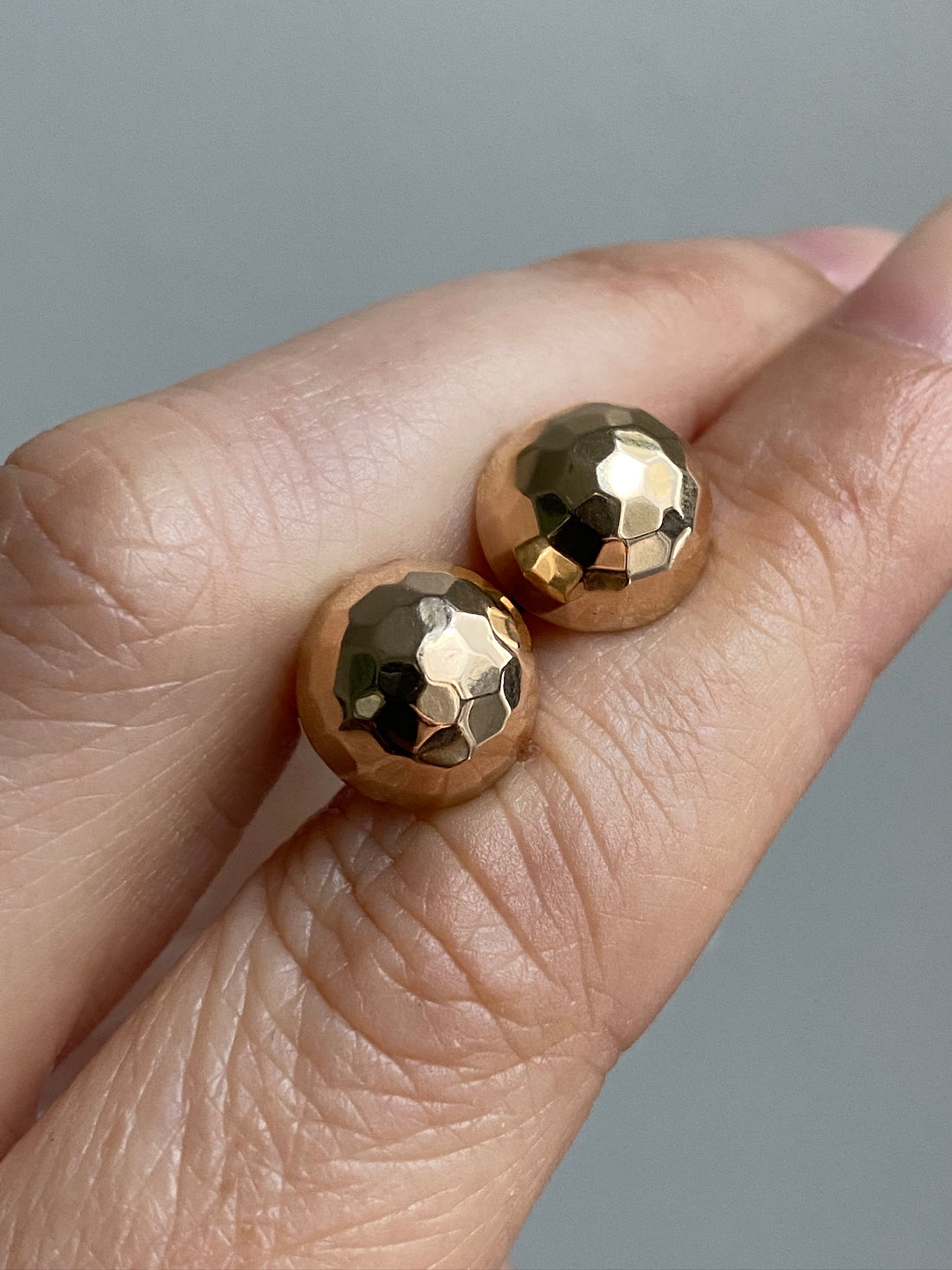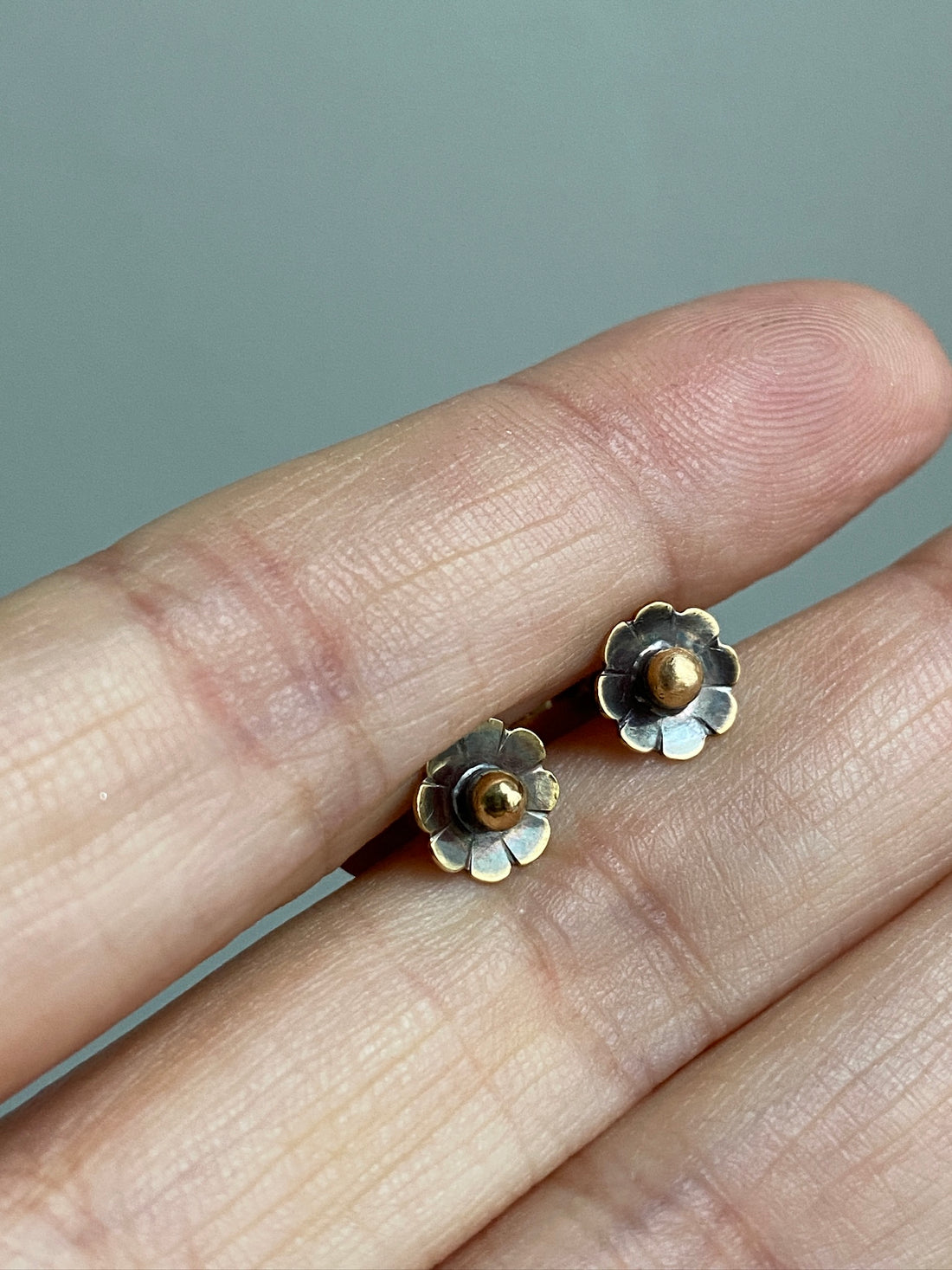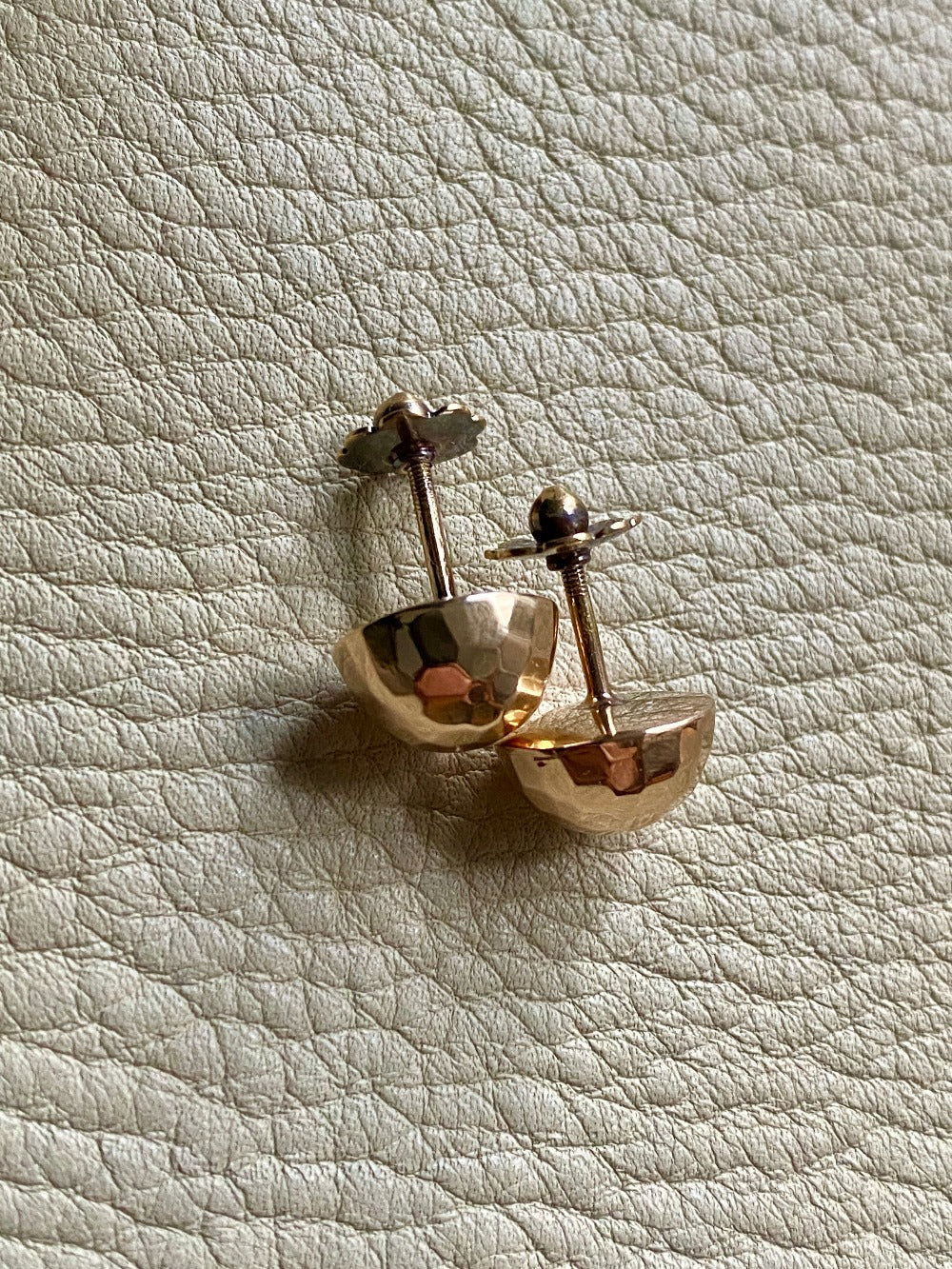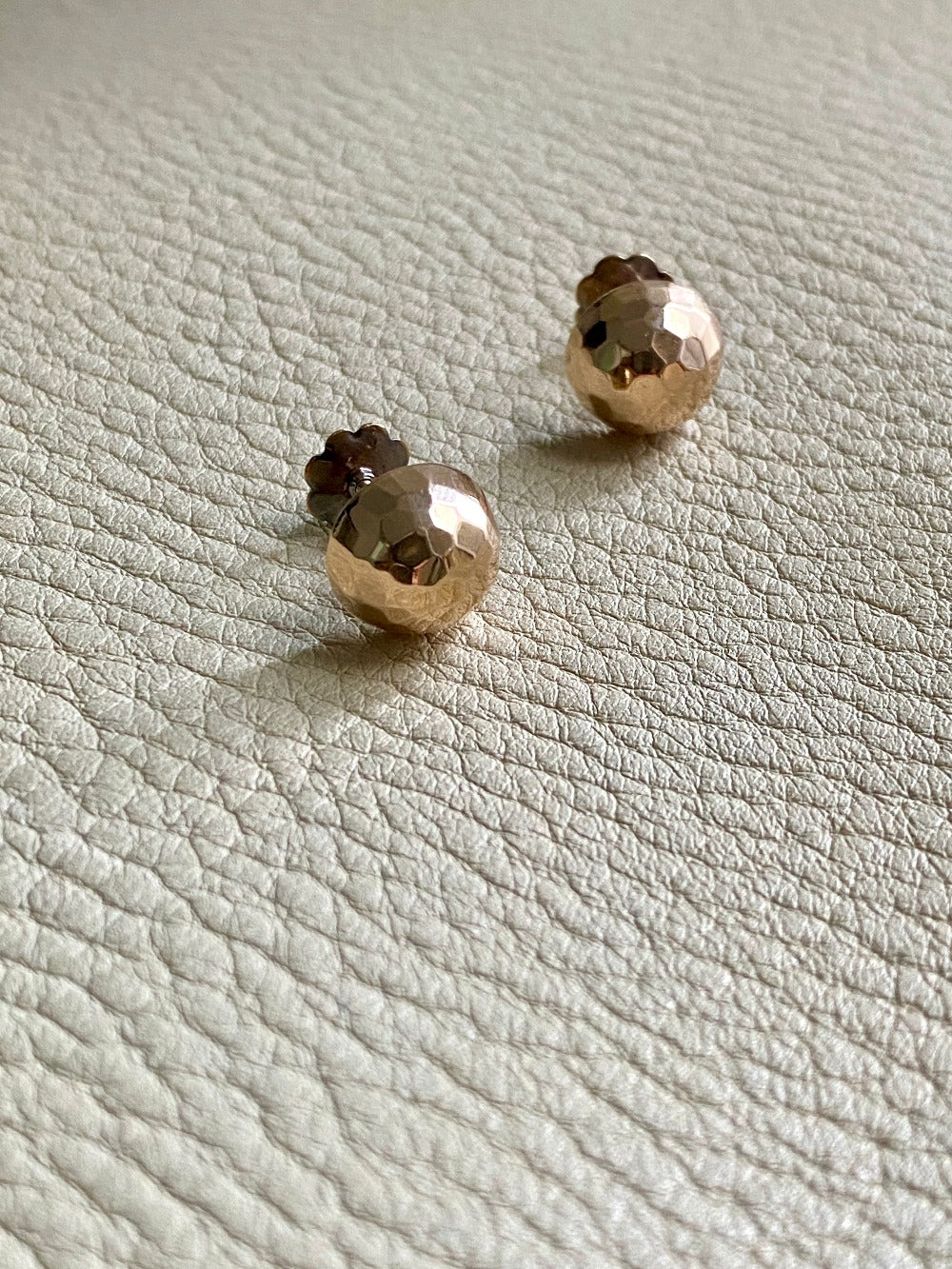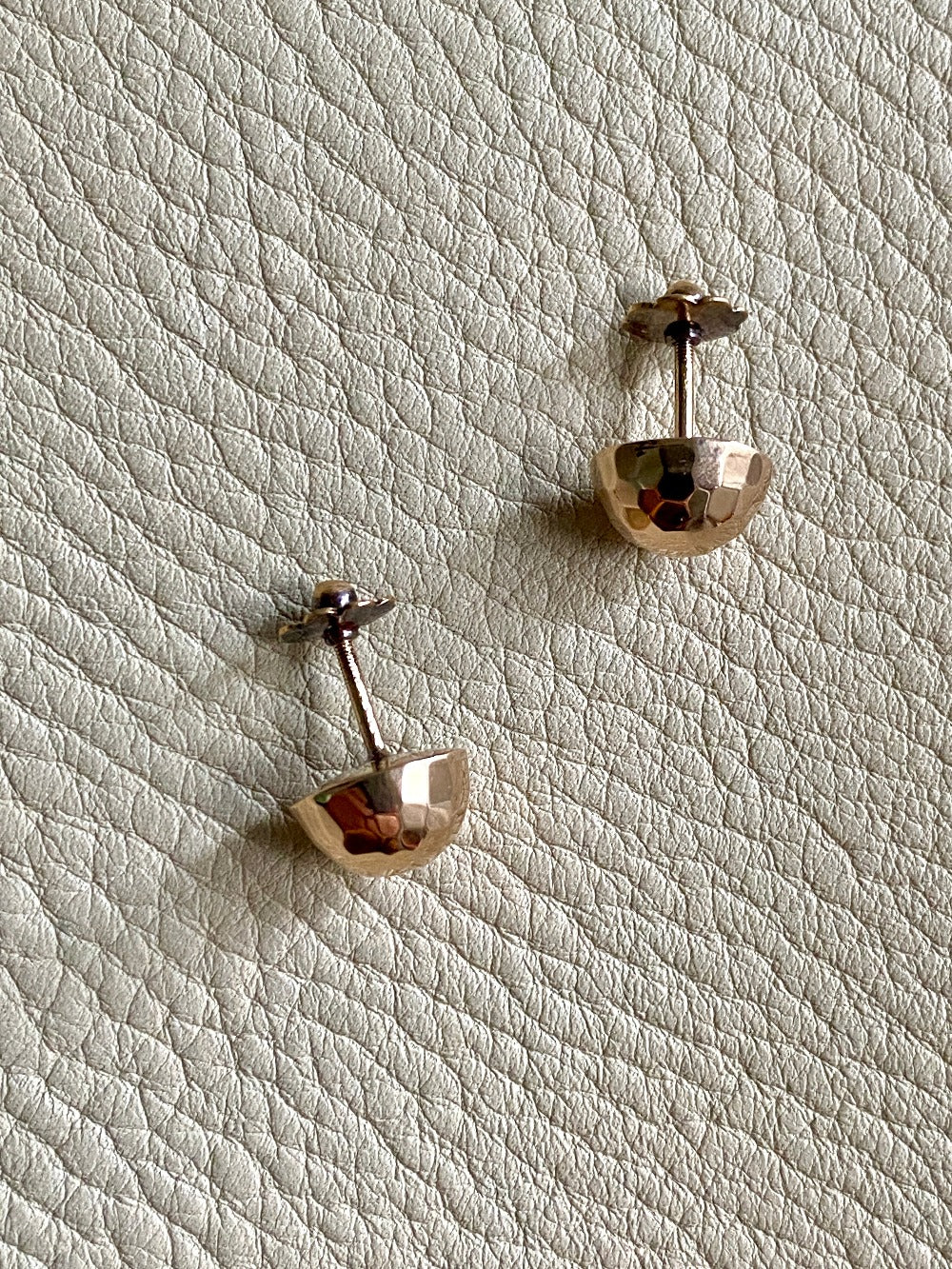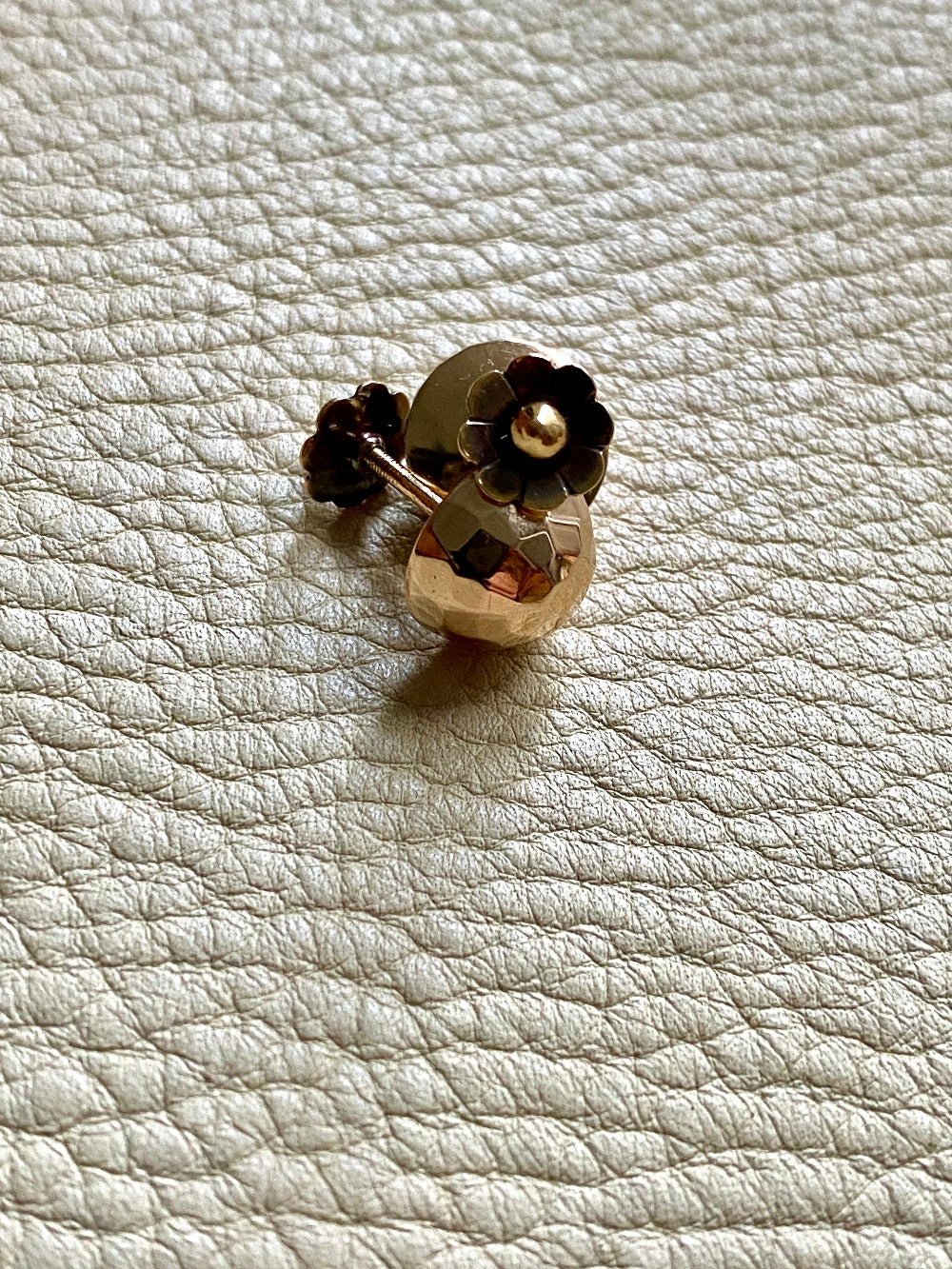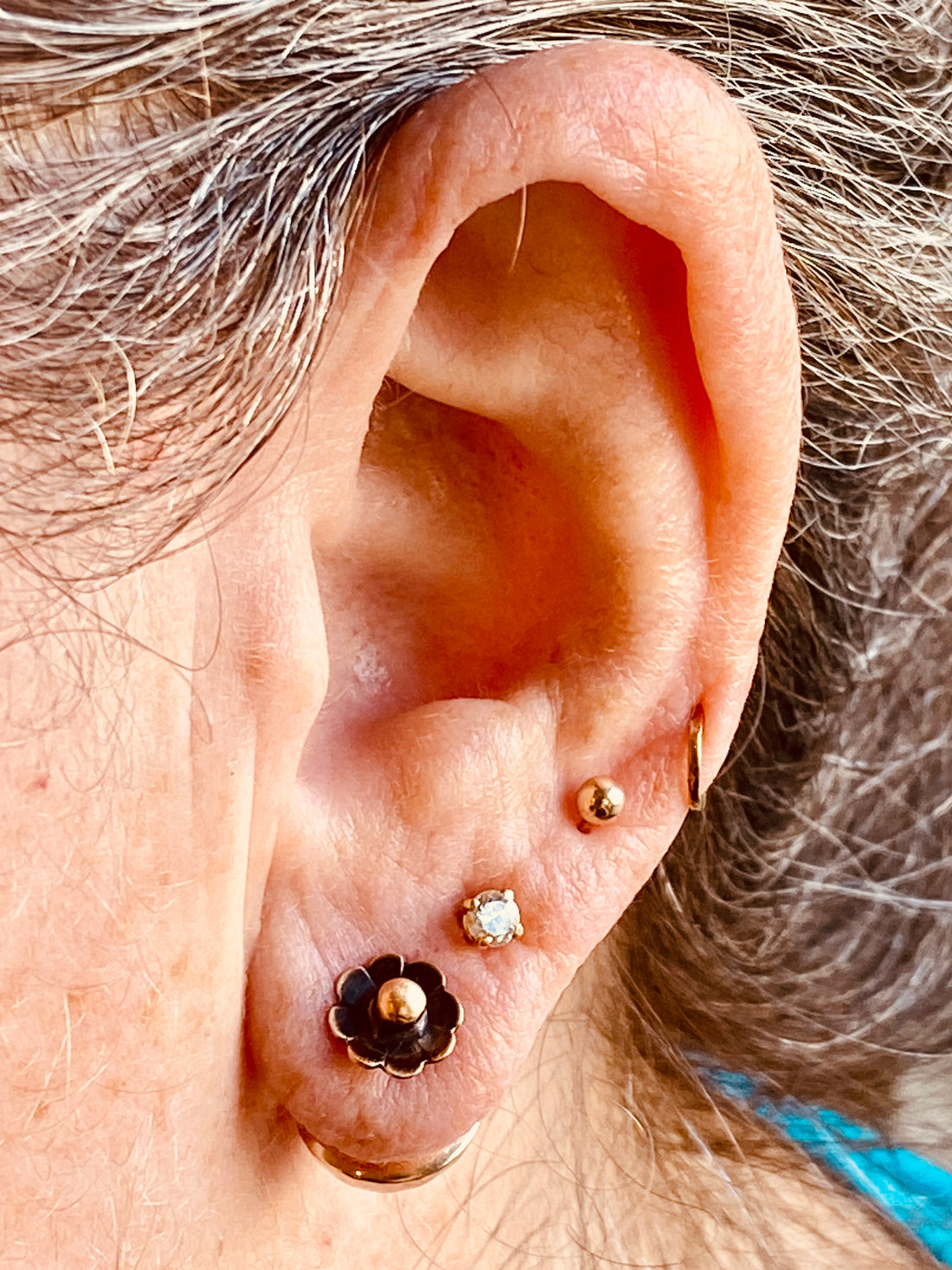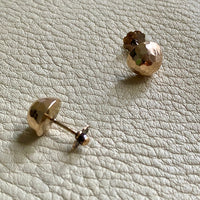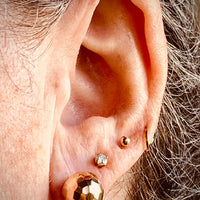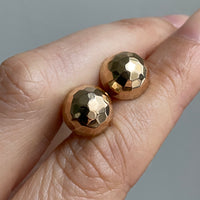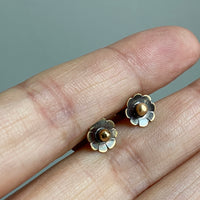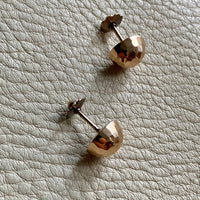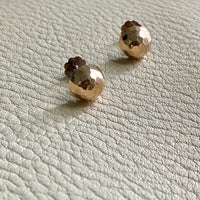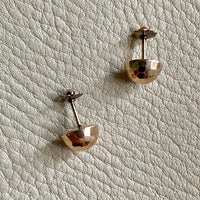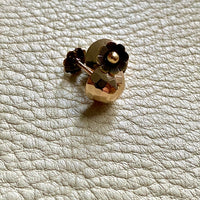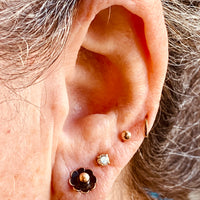 So GOOD!! - 18k gold vintage faceted dome earrings with flower form post caps

Free USA Shipping

Handmade

High quality leather
Welcome to my jewelry box. In addition to leather, I have a fondness for fine yet wearable solid gold and silver jewelry. In particular I love fine mid-century pieces from Sweden, Finland, Denmark, and Italy.
***

So GOOD!! - 18k gold vintage faceted dome earrings with flower-form post caps
Midcentury era 18k gold faceted dome earrings with threaded posts. The domes are round and gorgeous half spheres of buttery yellow gold. But the backs are wonderful too! Each earring has a secure screw-on backing handmade in the shape of an 8 petal flower. 
To put them on, feed the post through your ear and screw the flower into place. They are quite secure. 
Gold dome button earrings measure 11.2mm in diameter and 7.1mm high. The pair weighs 4.5g and is made of 18k gold.
I have left the patina on the earring backs as I like the way it highlights the form but I would be happy to polish it out on request.
I adore these unique earrings and I feel so proud to be able to offer them to you.
***

Details

Only one set available
Mid 20th century era, 1930s-1950s
18k gold (tested for purity)
4.5g
11.2 mm diameter domes
7.1 mm height
Threaded posts with screw-on secure backs
Excellent vintage condition, normal age related wear
Break down your payments at no charge with ShopPay - the purple icon above.
Please reach out with any questions jill@scabbyrobot.com
Interior key ring
Each Wedge Bag is made with an interior key ring that is perfect to clip your keys so that you never lose them again.
Also works great with one of my leather leashes to connect a zipper pouch or anything else you like to keep at hand.