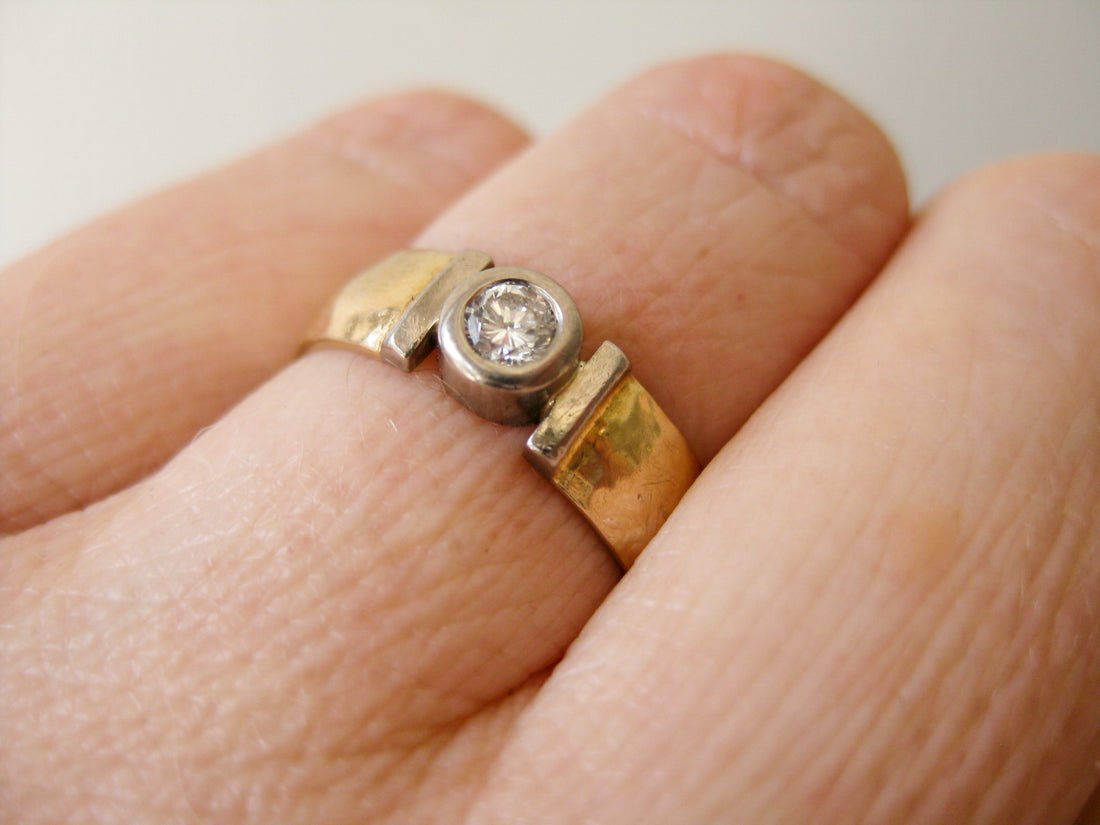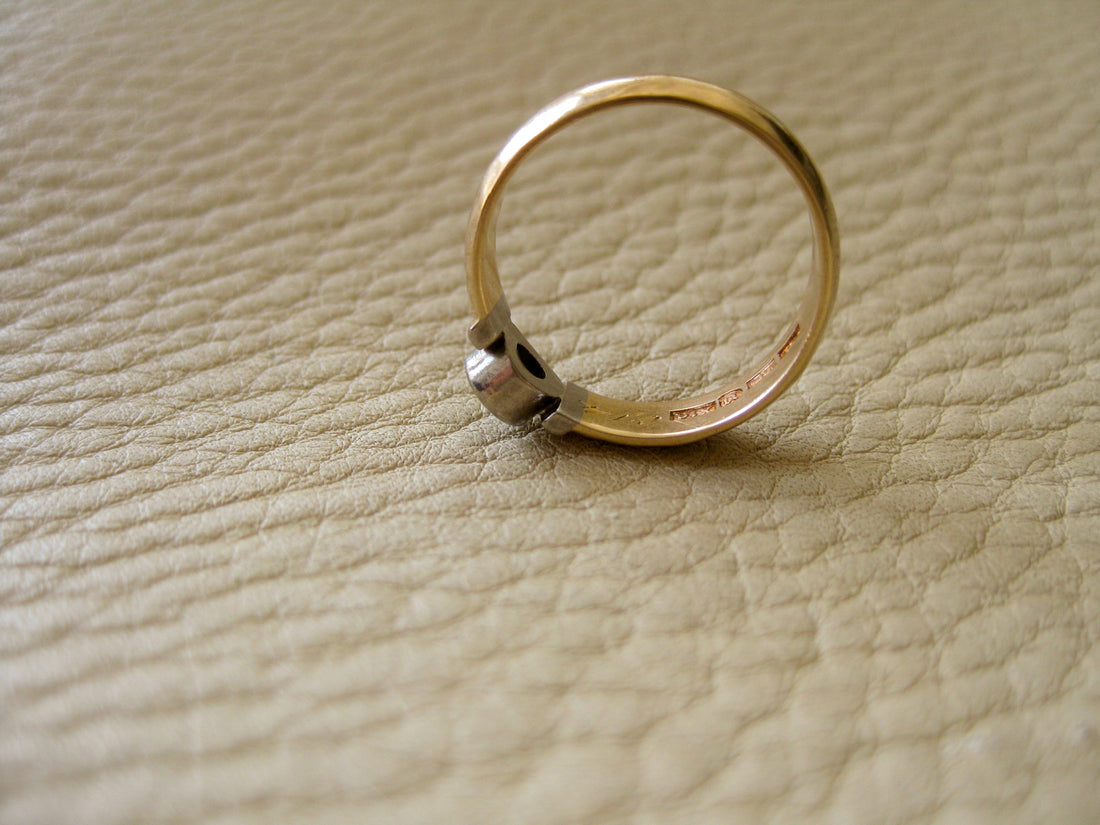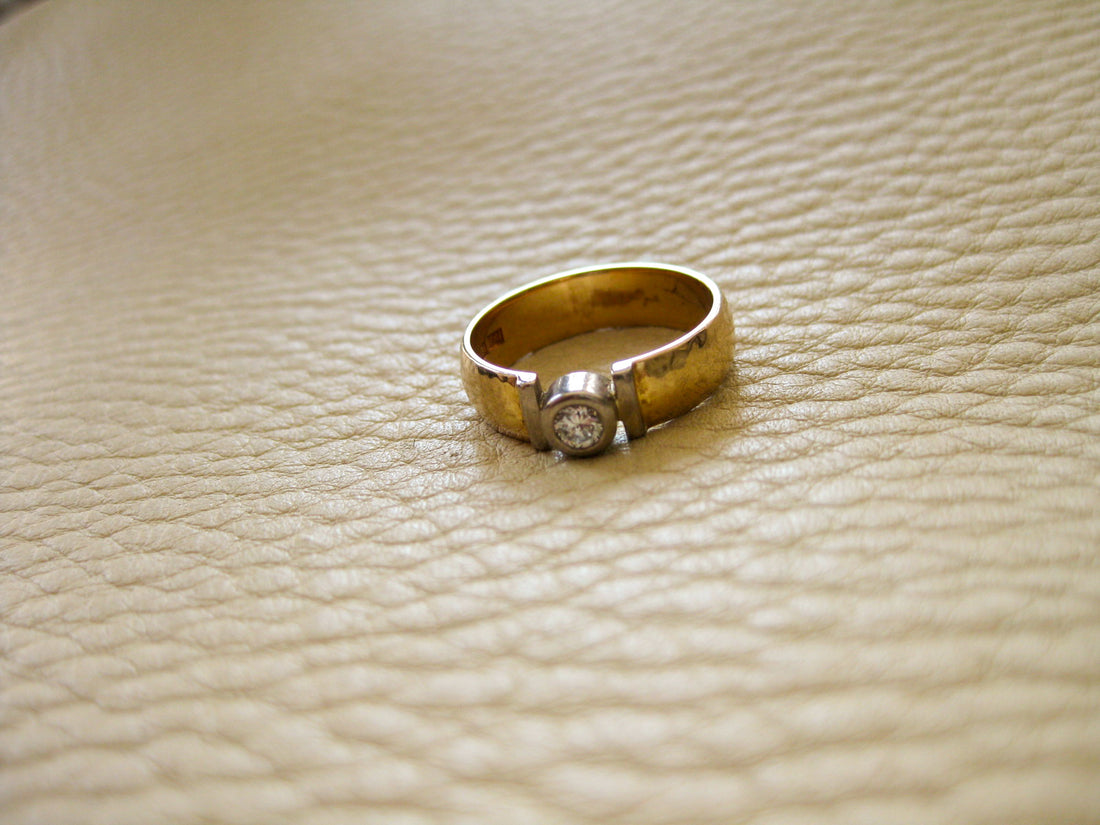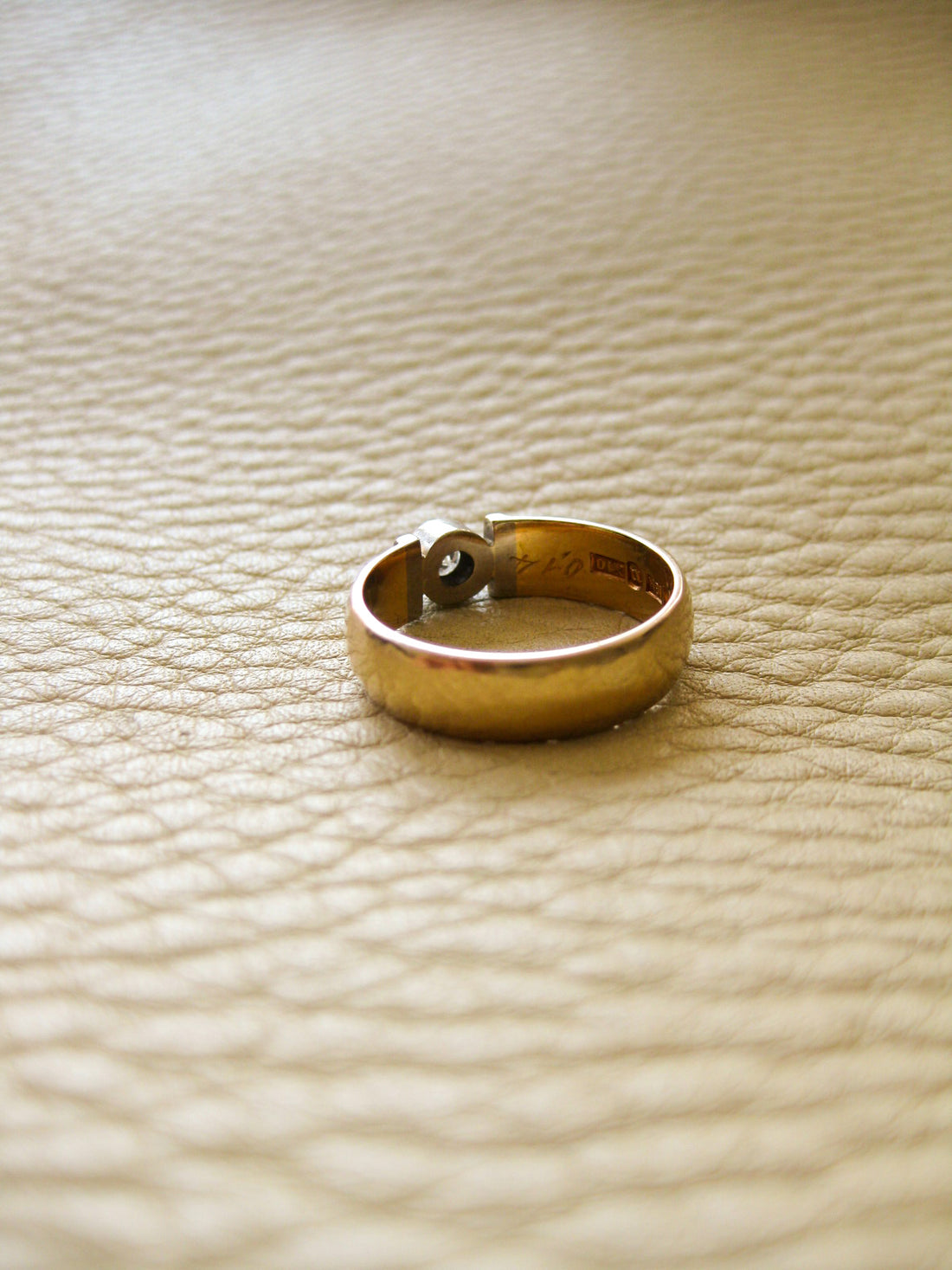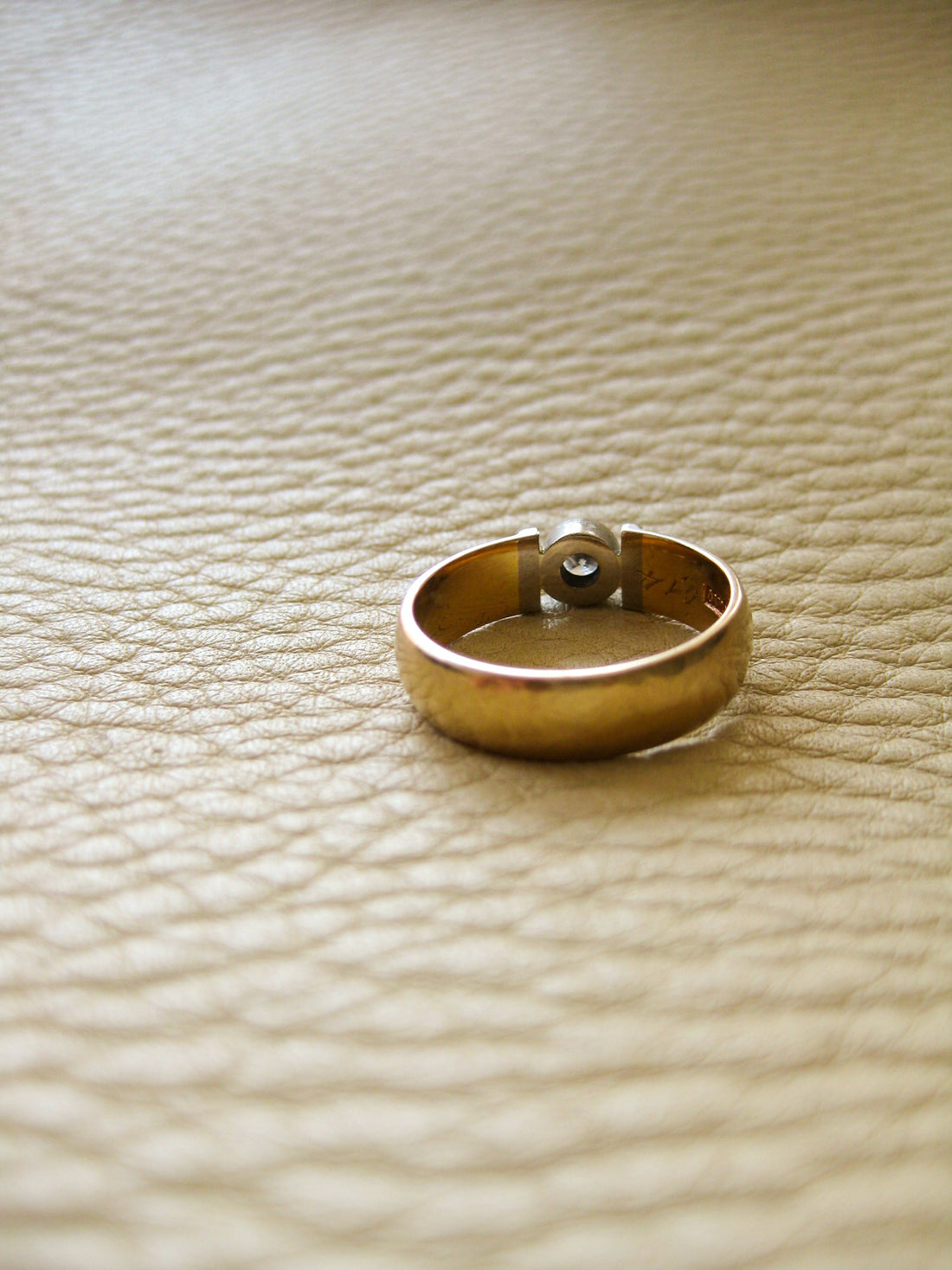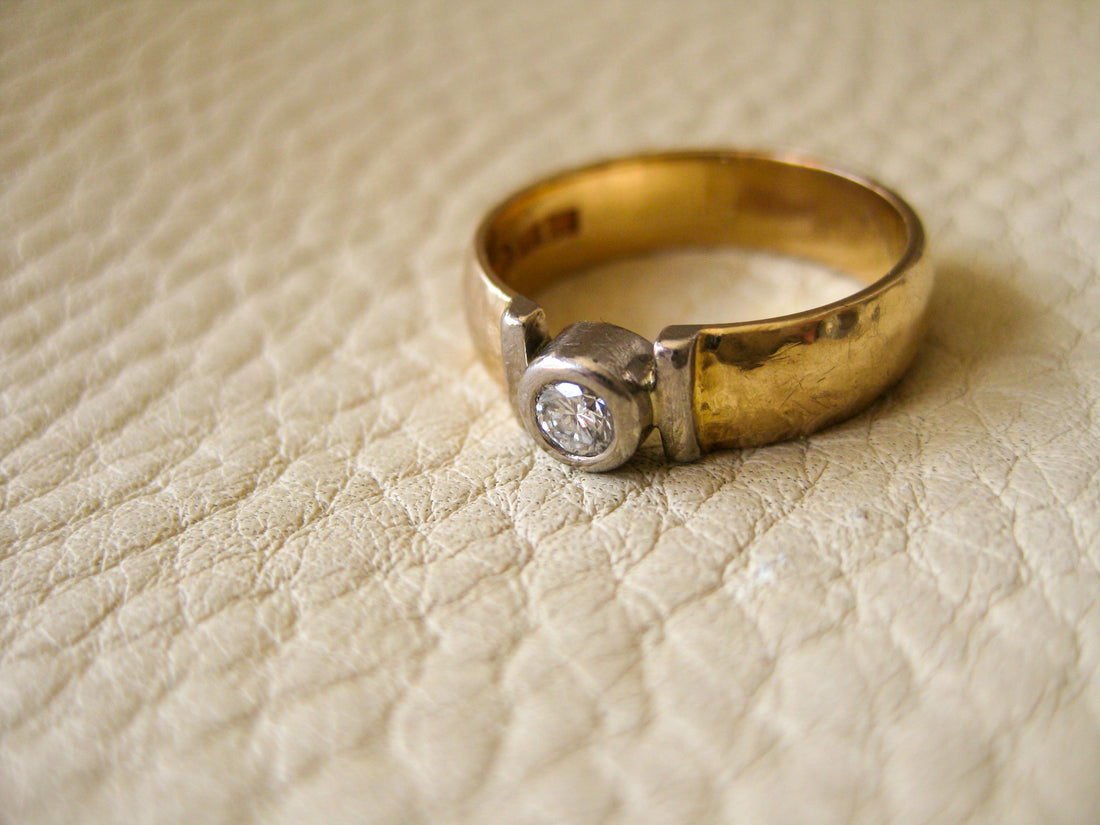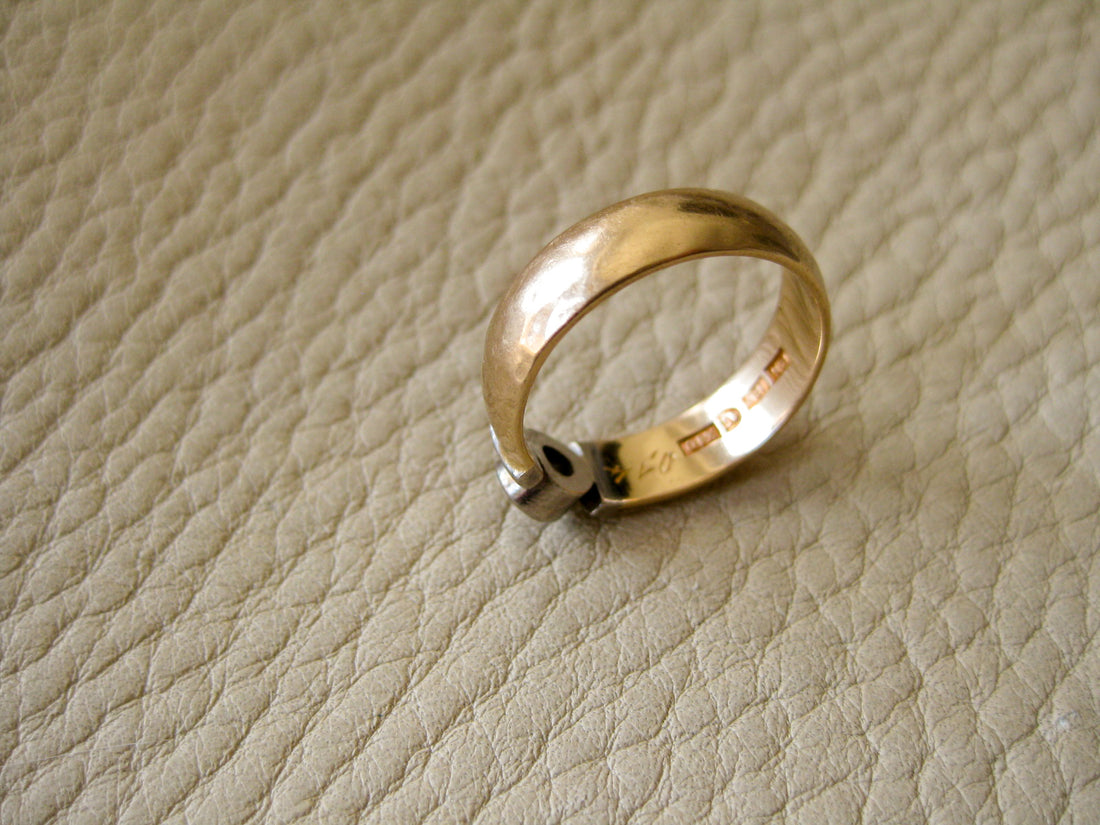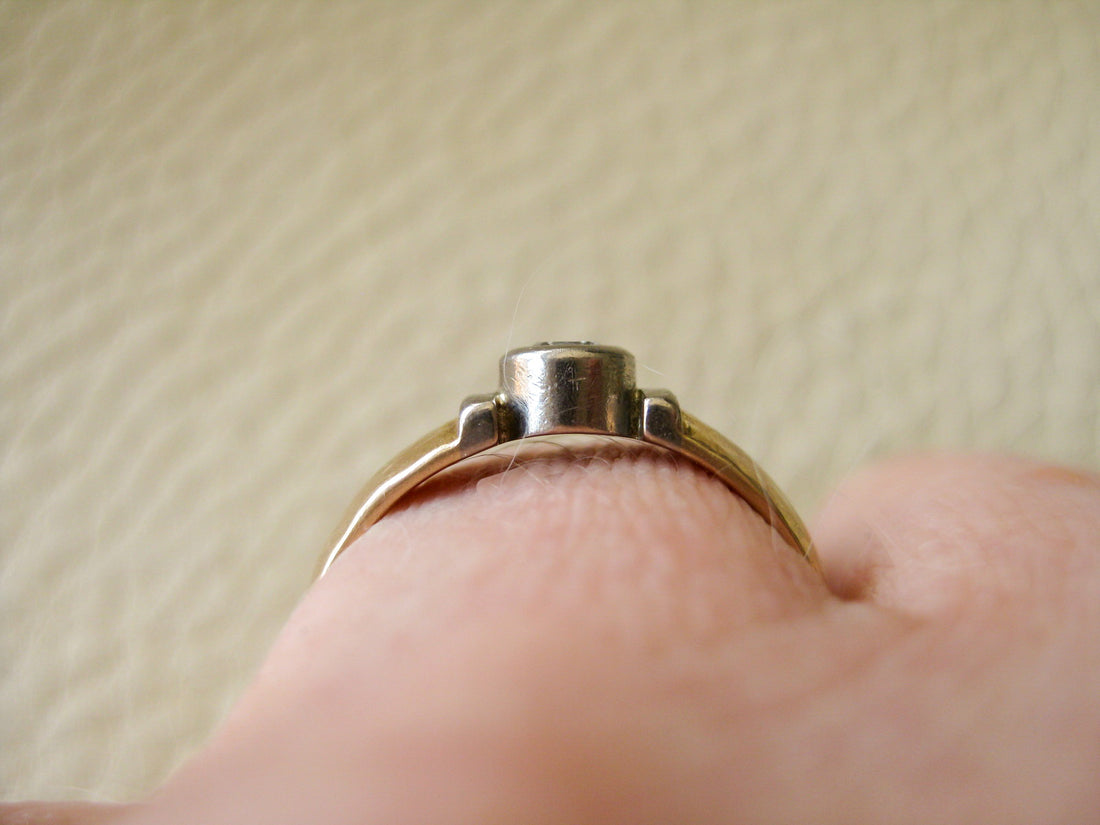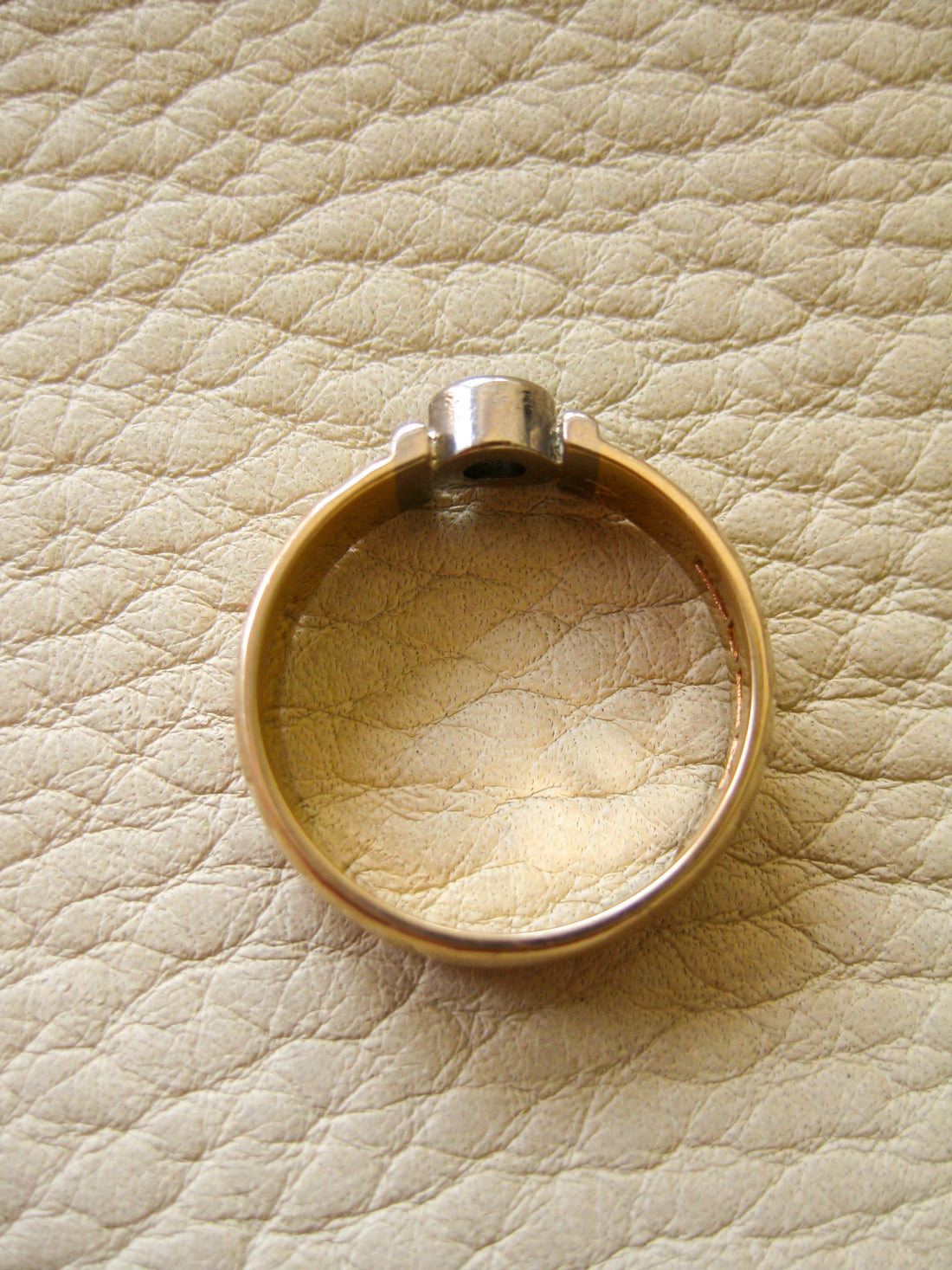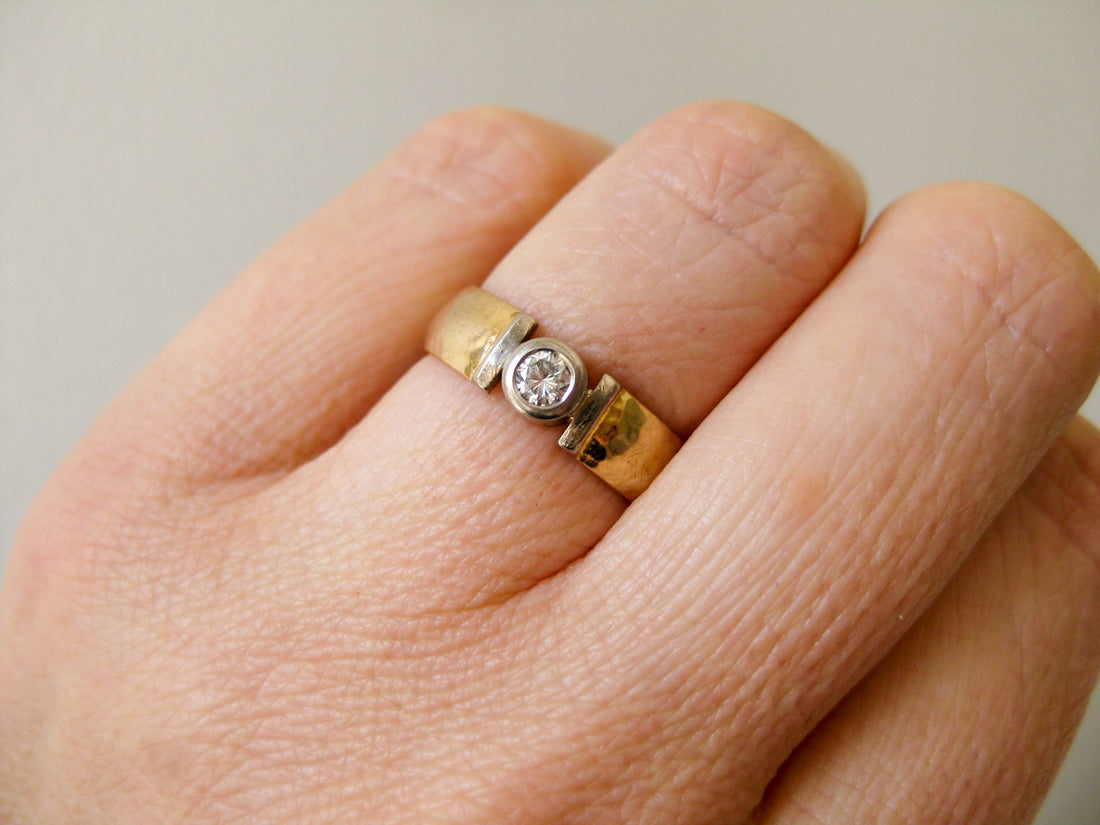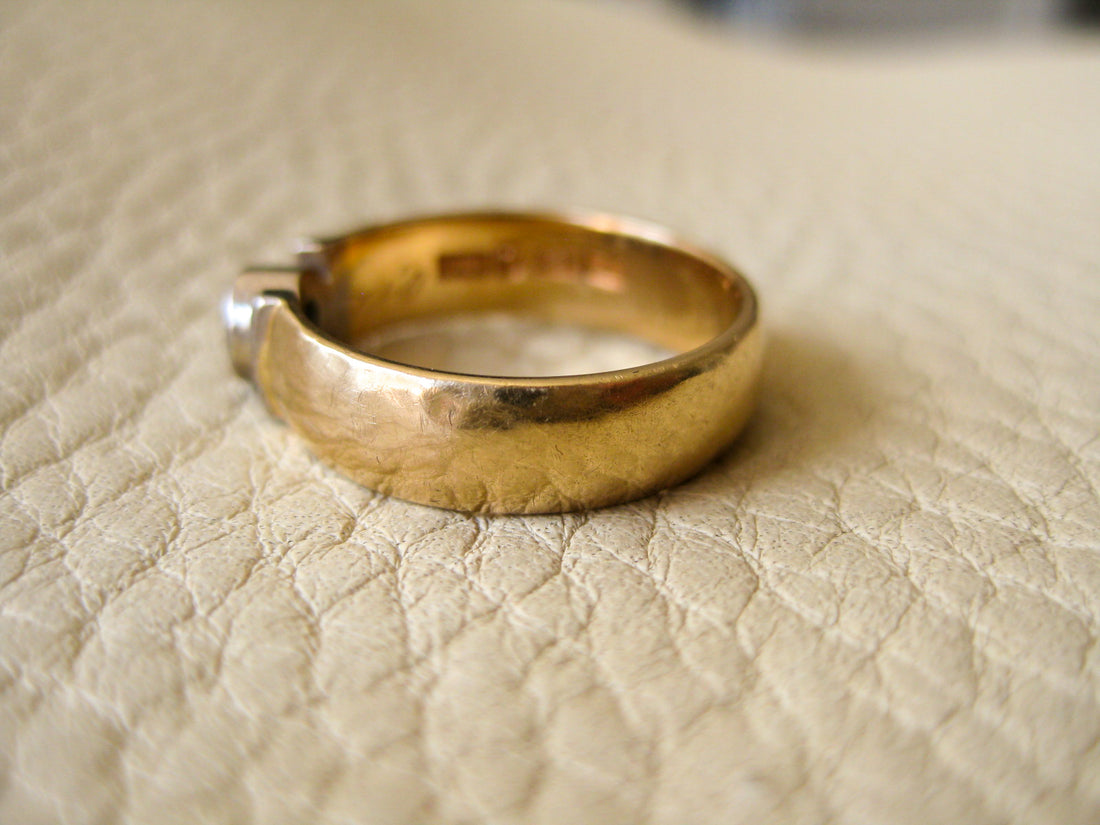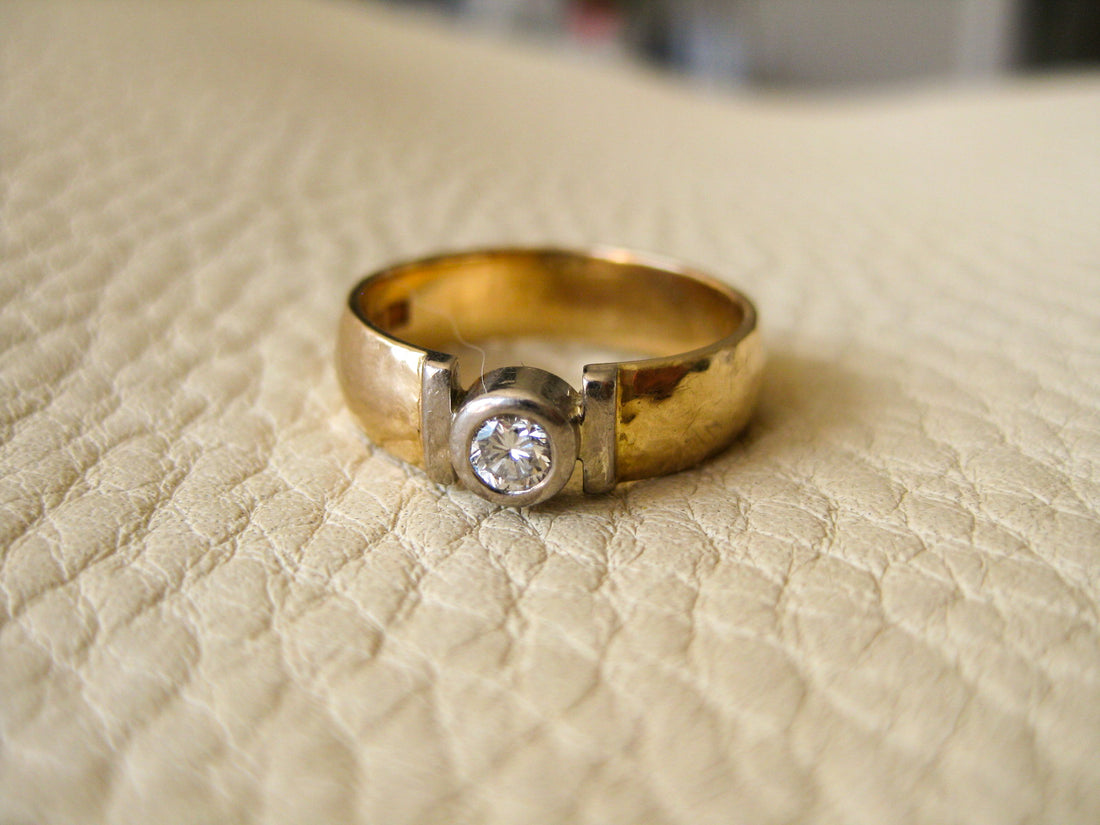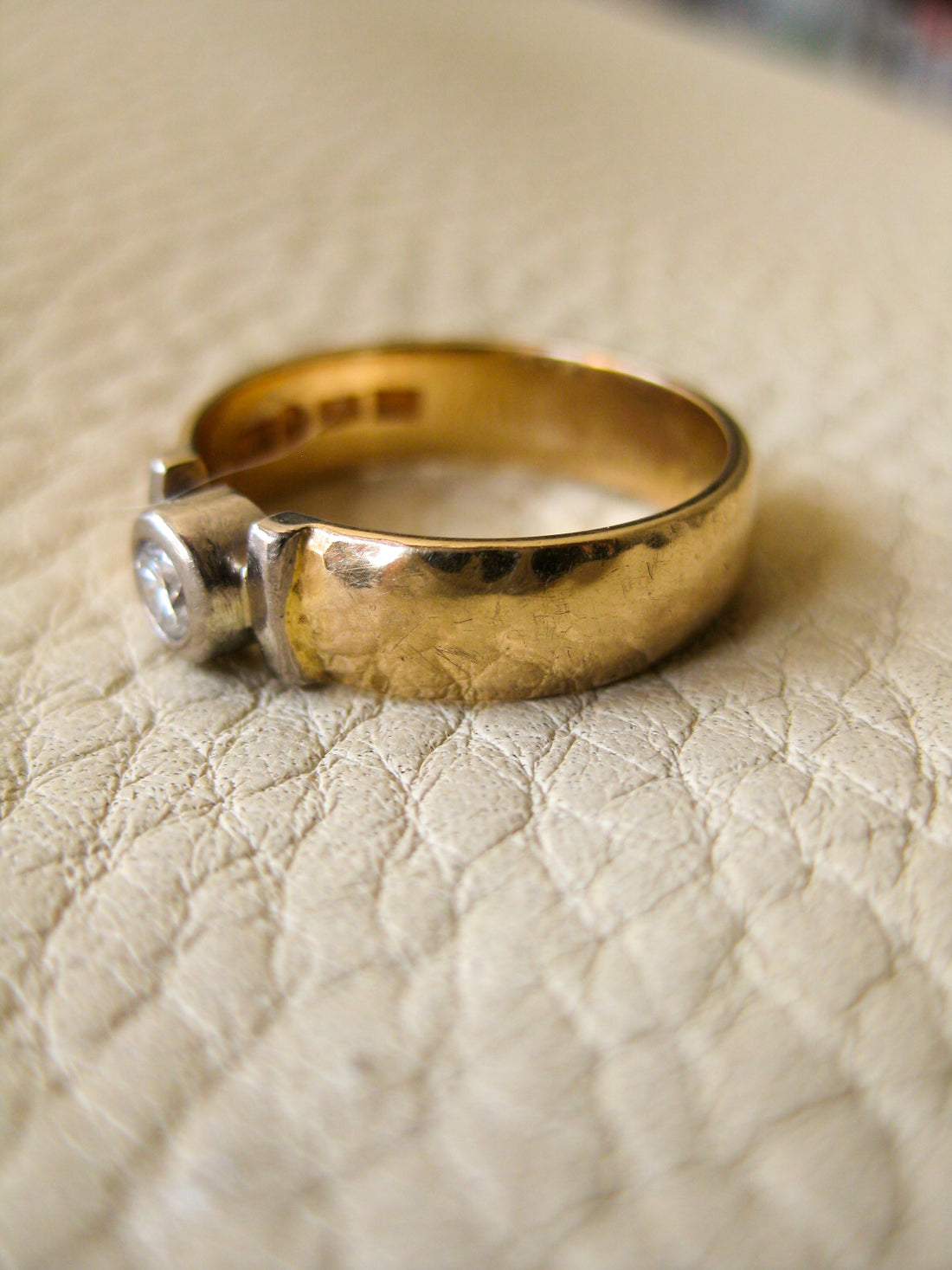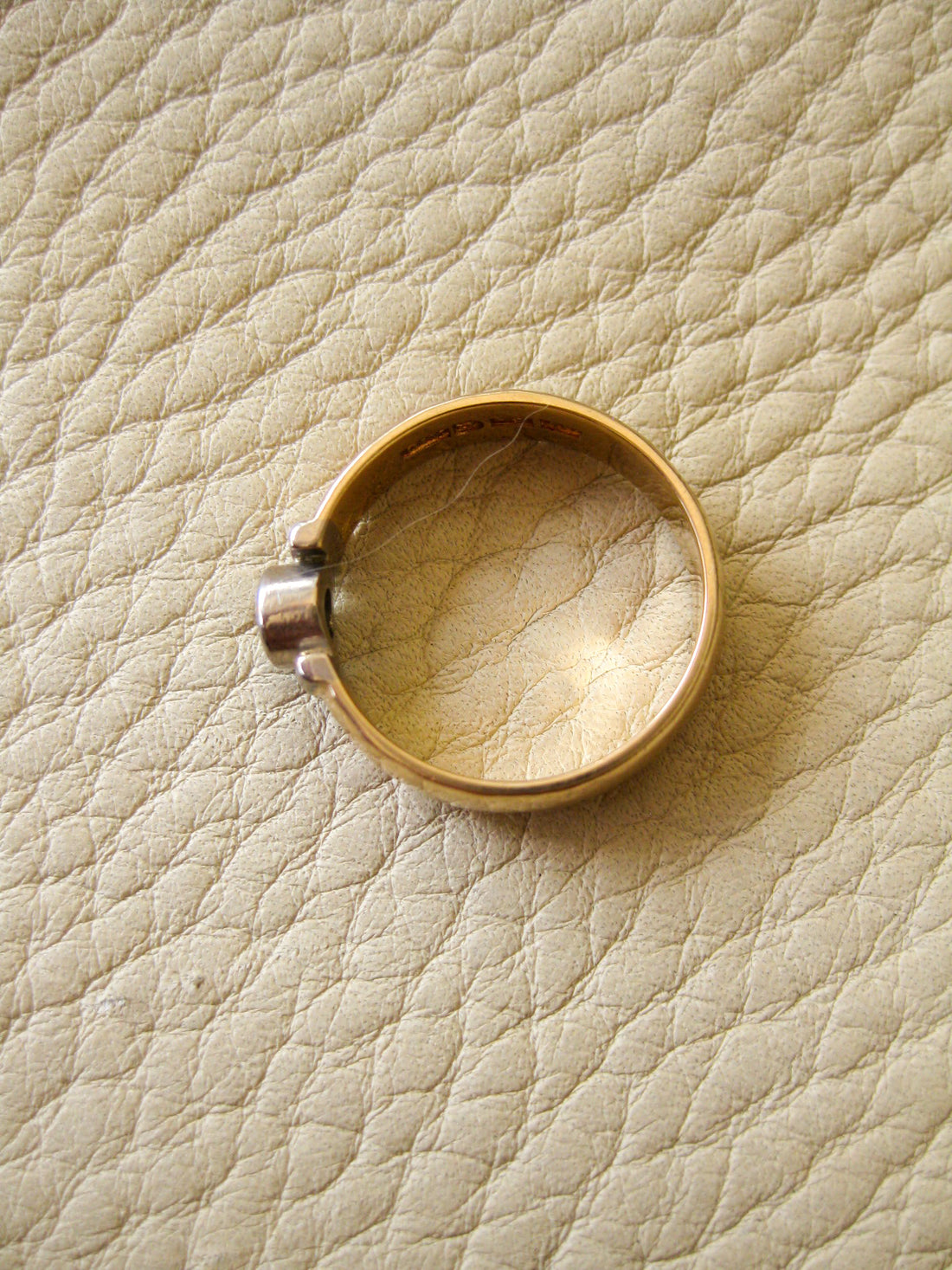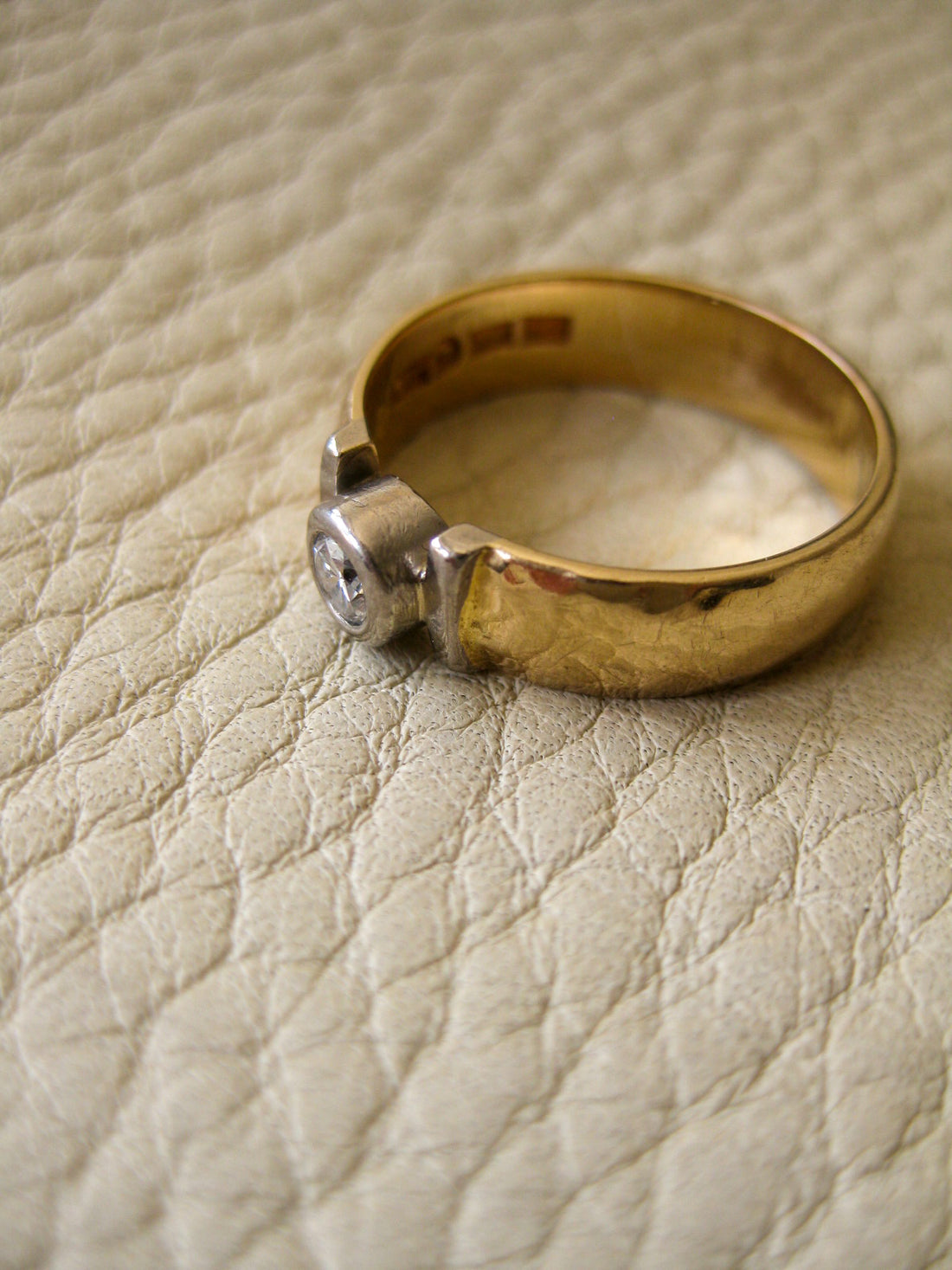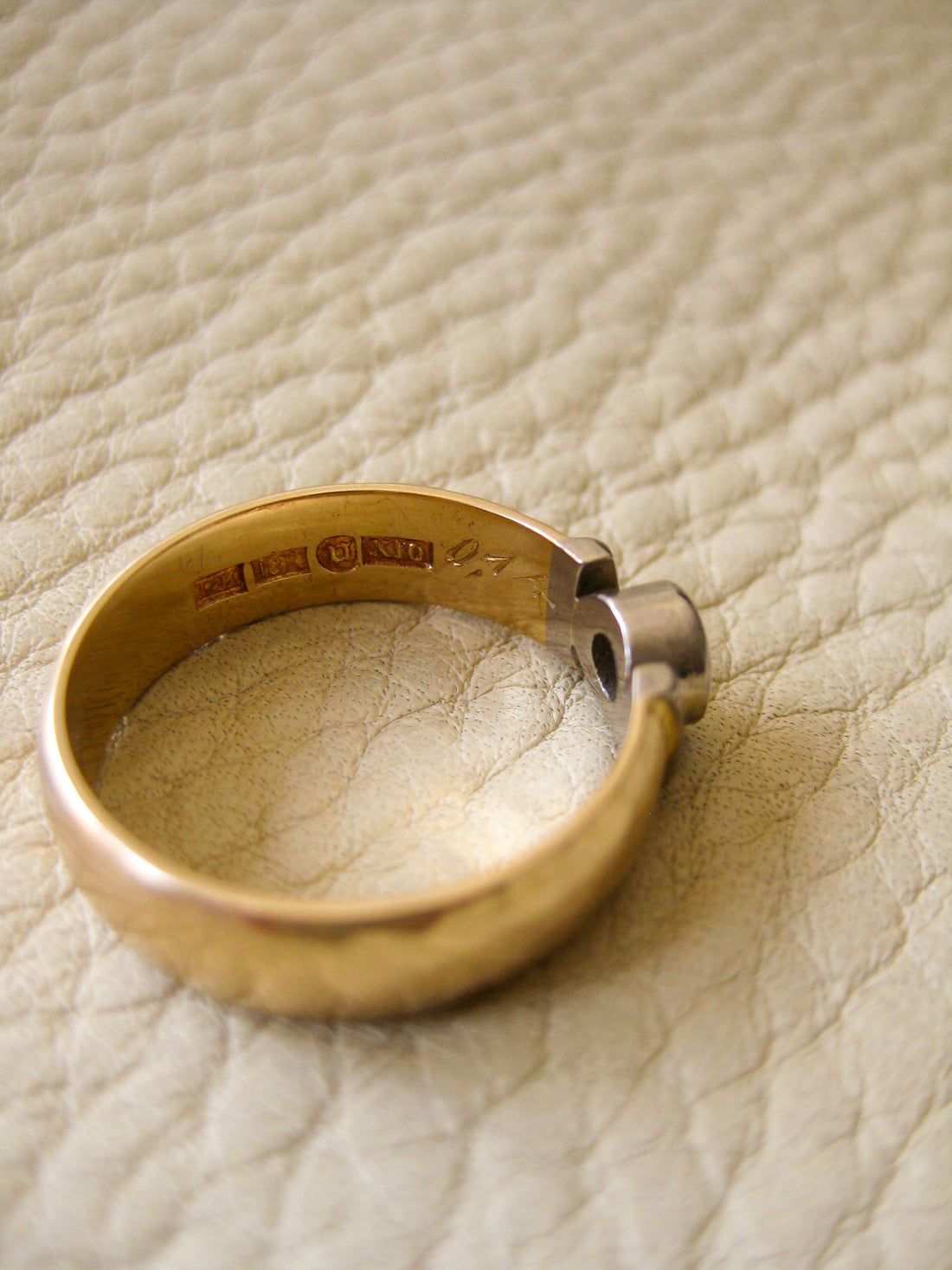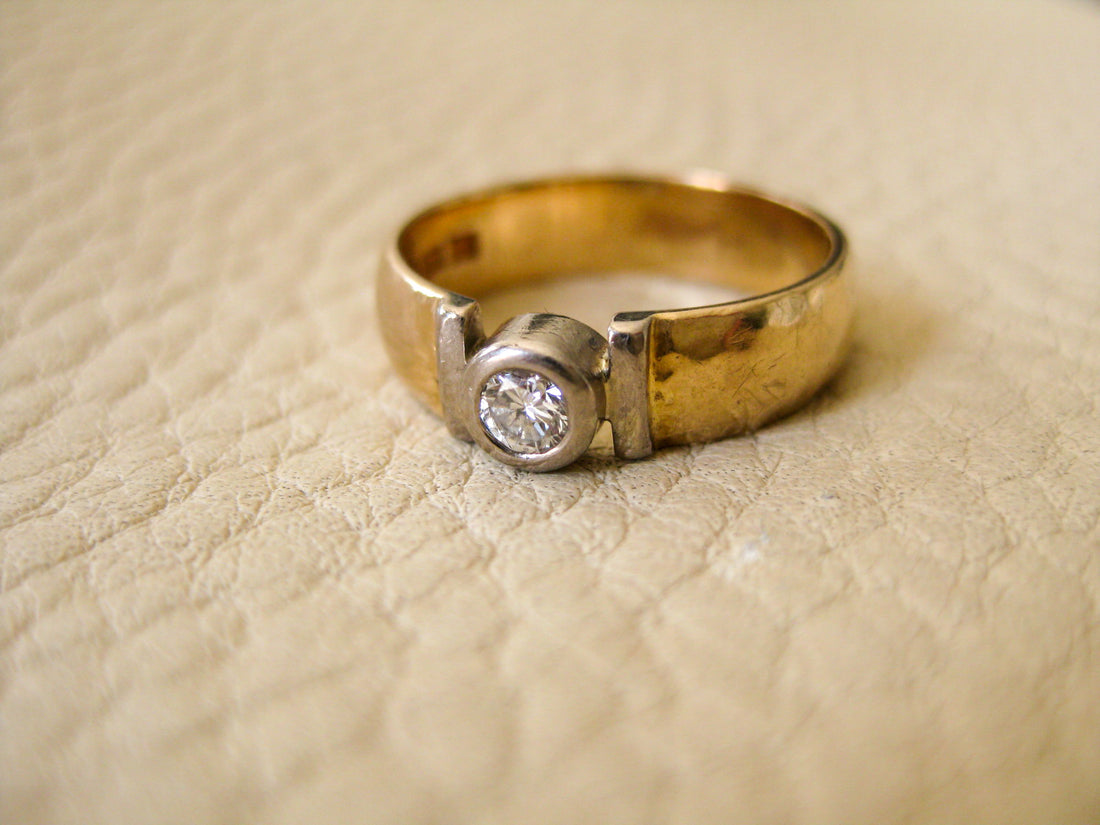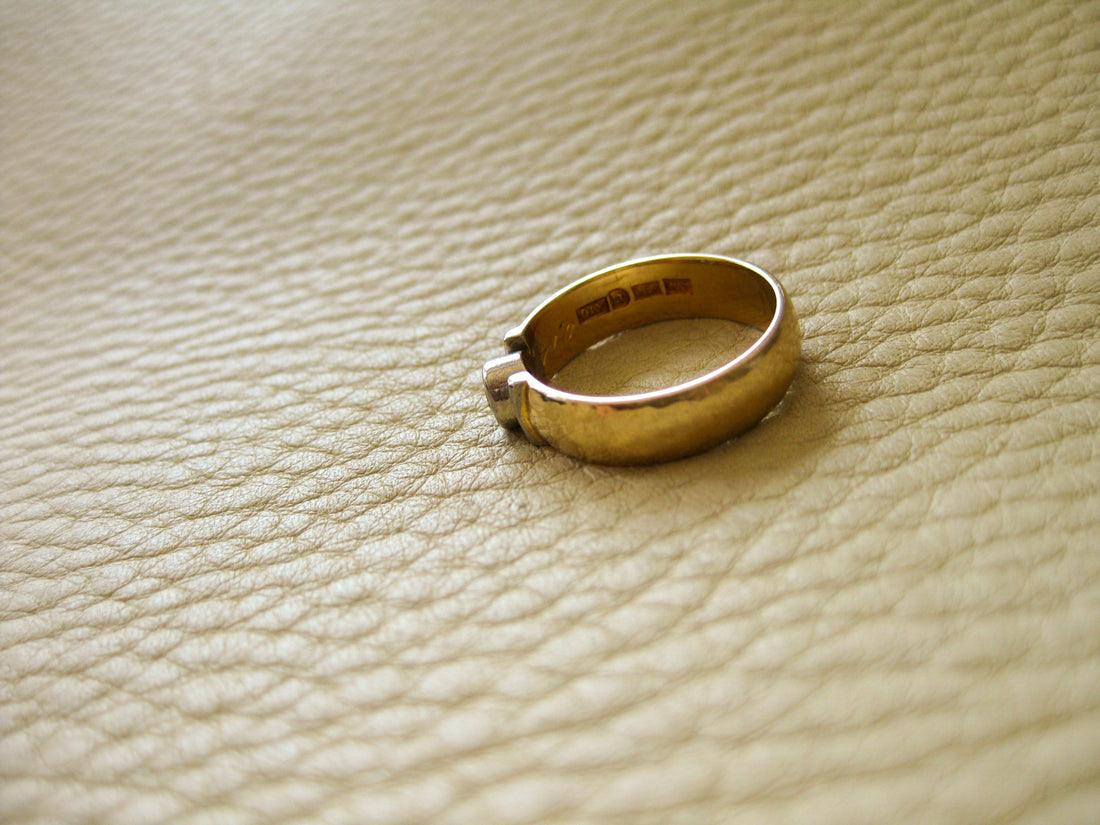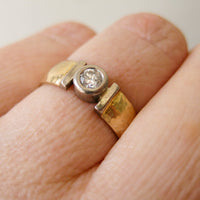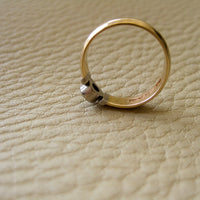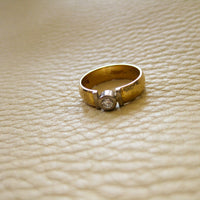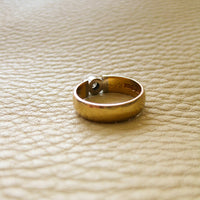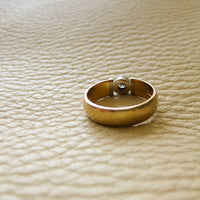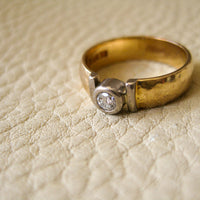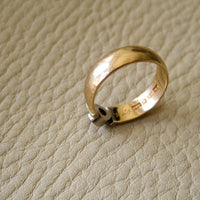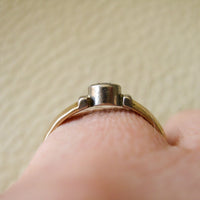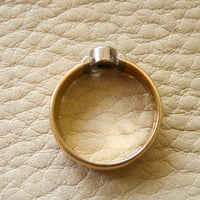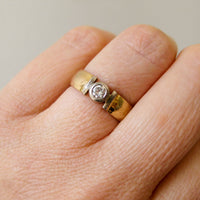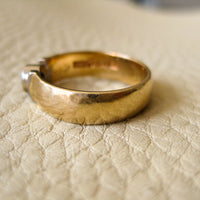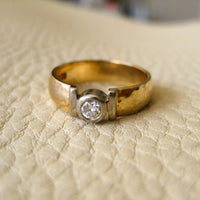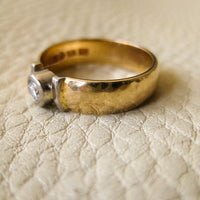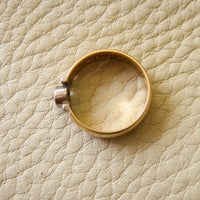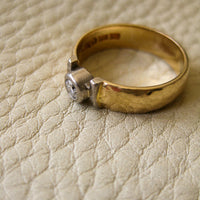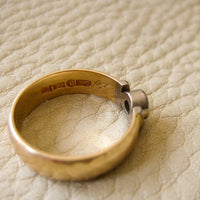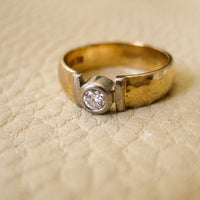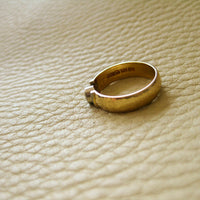 1996 Swedish brilliant cut diamond set in 18k gold - ring size 6.5

Free USA Shipping

Handmade

High quality leather
Welcome to my jewelry box. In addition to leather, I have a fondness for fine yet wearable solid gold and silver jewelry. In particular I love fine mid-century pieces from Sweden, Finland, Denmark, and Italy. I import the best pieces from Europe to wear and share.
1996 Swedish brilliant cut diamond set in 18k yellow and white gold
I don't even like diamonds but I love this ring! The contrast of perfectly precise design features in combination with a freehand hammered gold band - this ring is fabulous.
Yellow and white 18k gold ring made in Umeå, Sweden with 0.14 carat brilliant cut diamond. Crisp full hallmarks for maker, location, year and gold purity. Diamond carat engraving noted as well.
Nicely weighted piece at 5g, she is a size 6.5 ring with a band width of 5mm.
Excellent condition with normal age related wear, a stunning and unique piece!
Details
Maker Kjellins Aktiebolag
-Active 1924-2009
-Umeå, Sweden
-Made in 1996
- 5 grams
-18k solid yellow and white gold
-0.14 carat (per engraving) brilliant cut diamond
-Ring size 6 1/2
-Band width 5mm
-Full hallmarks for maker, year, location and gold purity
Please reach out with any questions jill@scabbyrobot.com
I'm not disappointed. This is a beautiful ring with lots of sparkle. Thank you for quick shipping.
Interior key ring
Each Wedge Bag is made with an interior key ring that is perfect to clip your keys so that you never lose them again.
Also works great with one of my leather leashes to connect a zipper pouch or anything else you like to keep at hand.