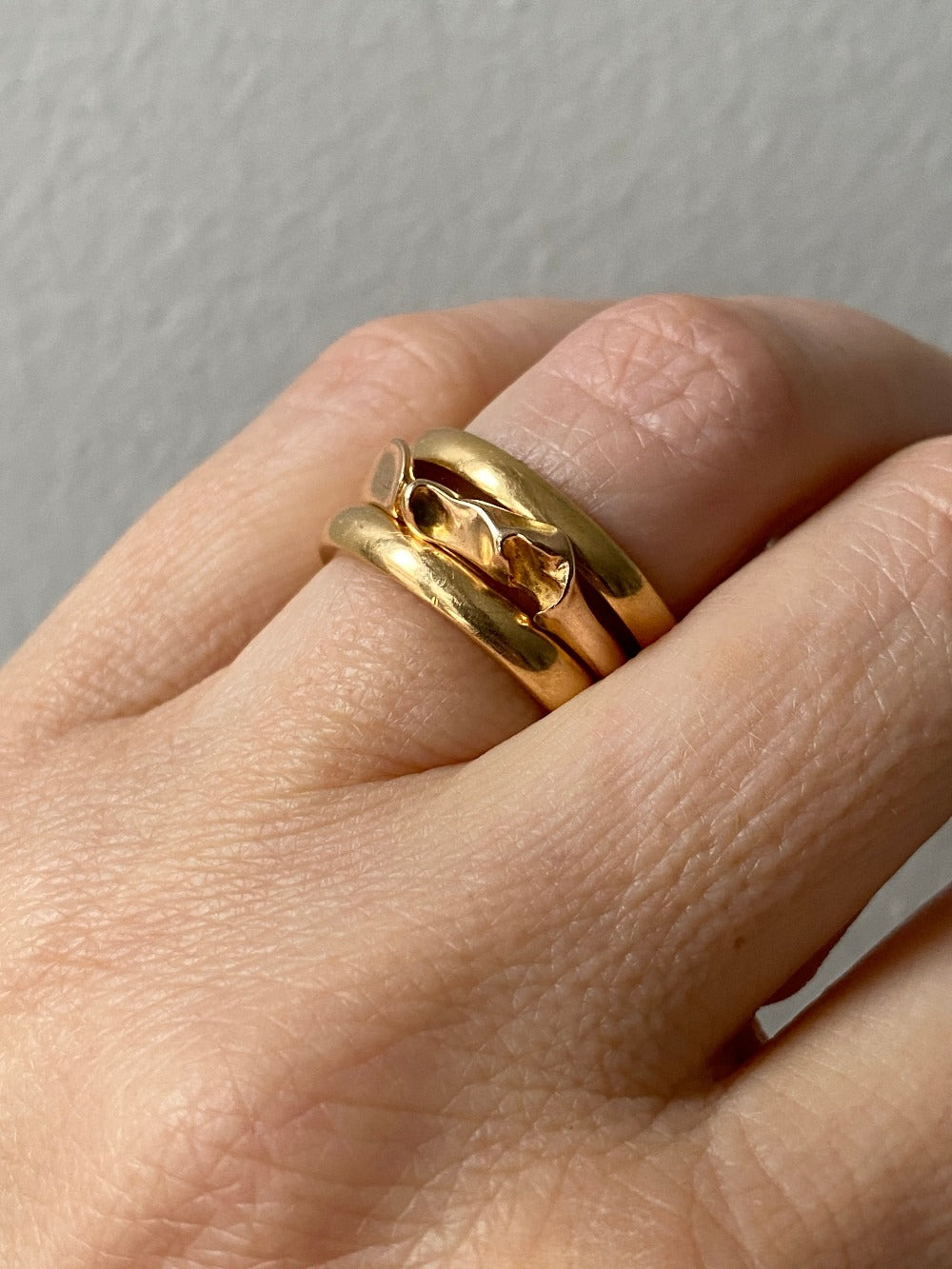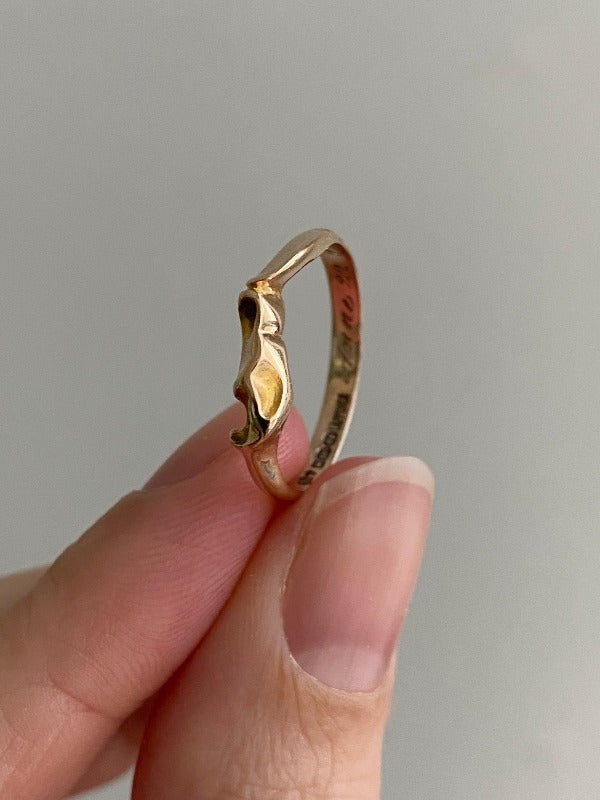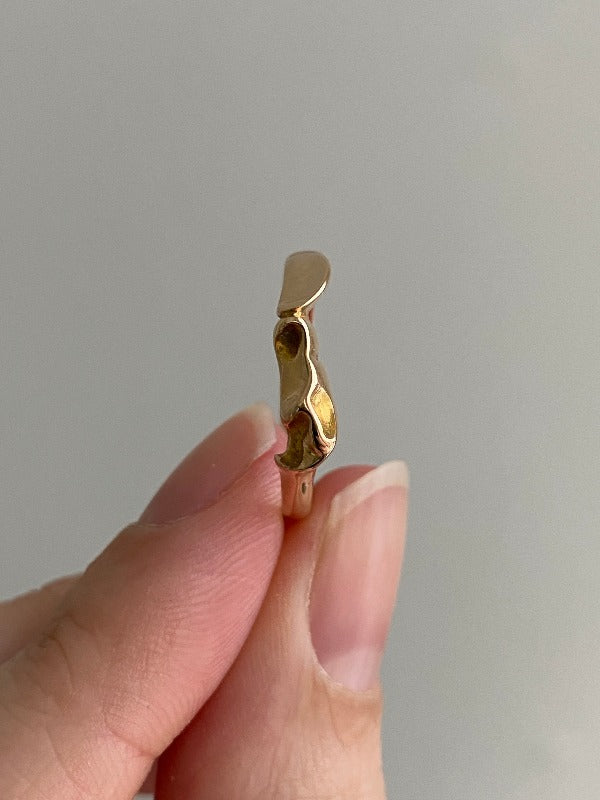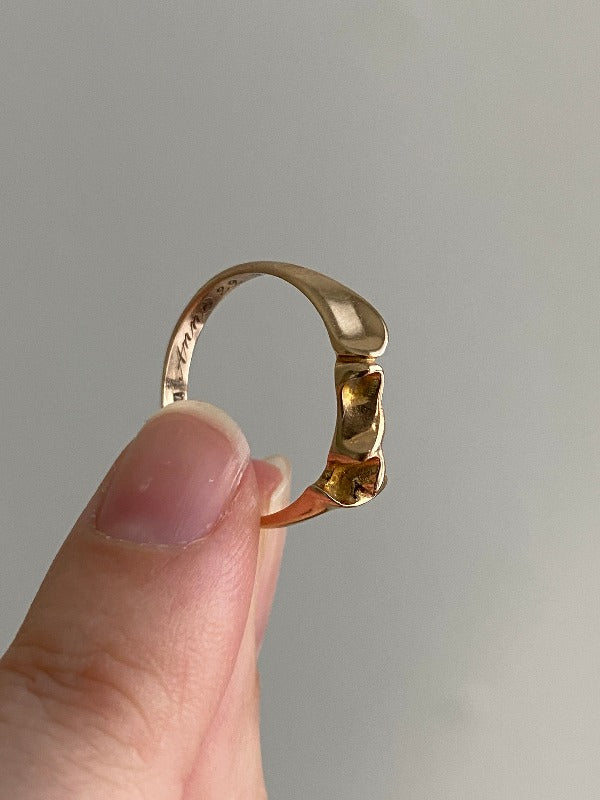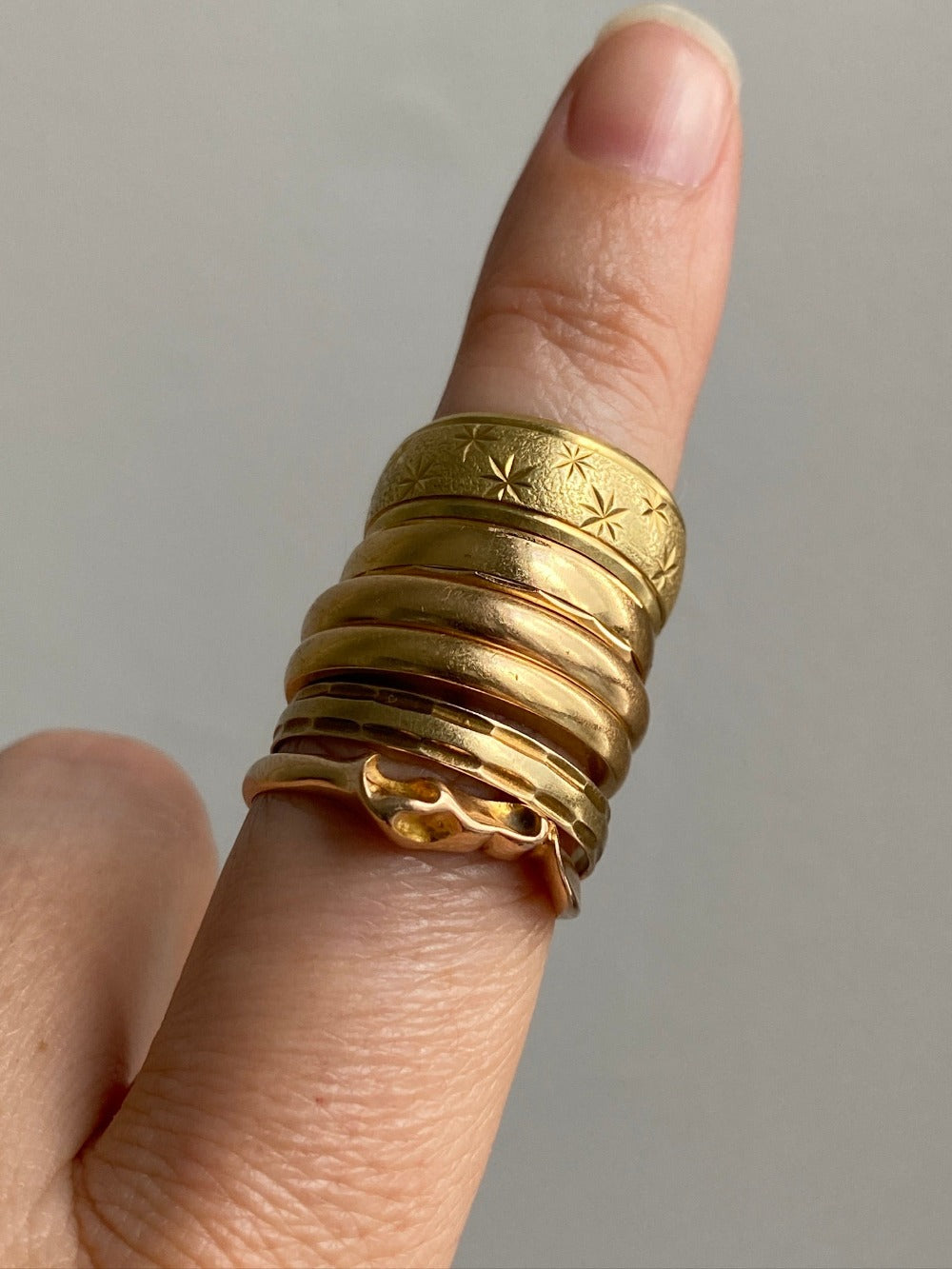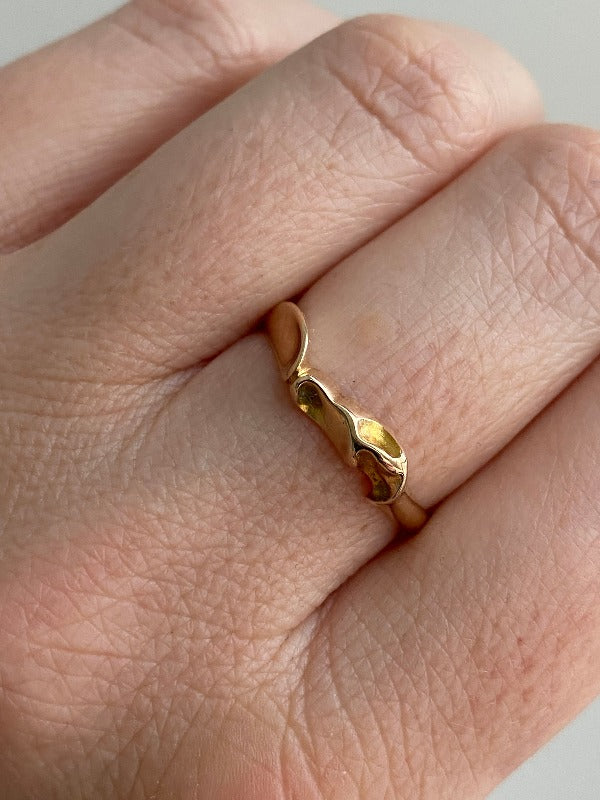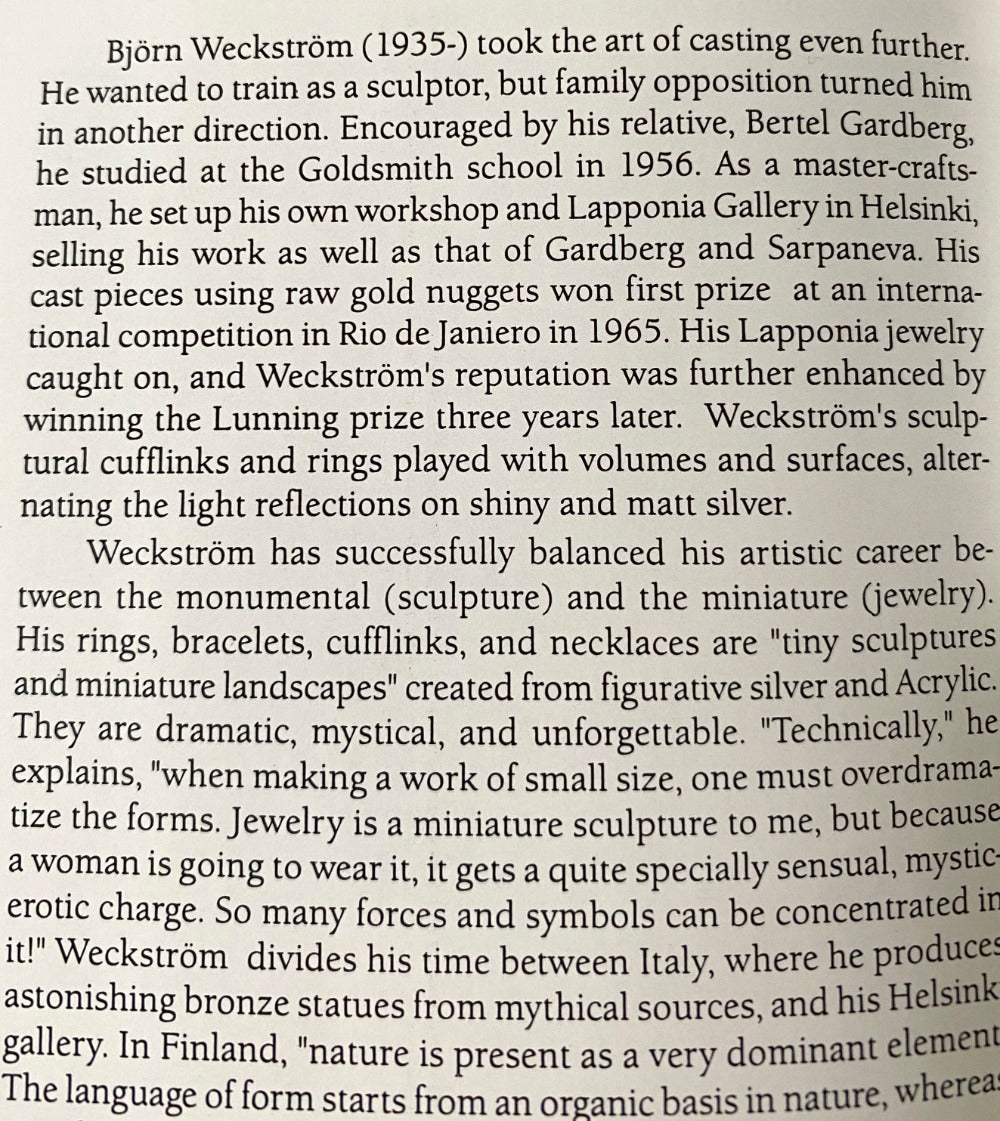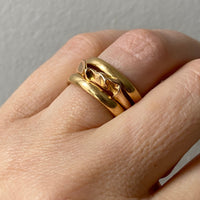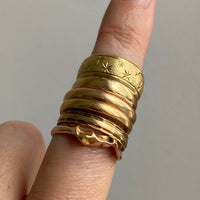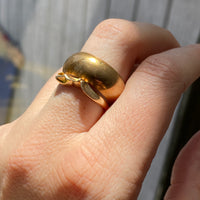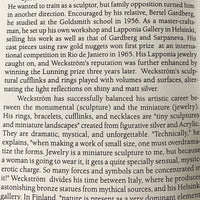 Outstanding Björn Weckström ring - 14k gold - size 8.25

Free USA Shipping

Handmade

High quality leather
Welcome to my jewelry box. I have a fondness for fine yet wearable solid gold and silver jewelry. In particular I love high quality bracelets from Sweden, Finland, Denmark, and Italy. I import the best vintage pieces from Europe, to wear and to share.
Björn Weckström 14k gold ring - ring size 8.25
An organic sculpture for your finger. Highly sought after piece by Bjorn Weckstrom, founder of renowned jewelry brand Lapponia, of Finland. 
This exquisite gold form undulates asymmetrically across your finger like it's made of soft clay instead of solid gold. Ring size 8.25 with a band width of 2.5mm, this piece is made of solid 14k gold with a gorgeous warm vintage patina and wonderful soft highlights. She has hallmarks for maker, year, gold purity and location.
Weckström founded Lapponia, the Finnish collectible high end jewelry company that specialized in cutting edge designs from the 1960s-1980s.

Somehow soft yet solid, undulating yet static, this piece is STUNNING and incredibly unique!
Details
Björn Weckström for Lapponia
Lapland, Finland
Made in 1983
2.6g
2.5mm band width

 

Ring size 8.25 (can be resized by your local jeweler)
14k gold (solid, not plated or fill)
Hallmarks for maker, year and gold purity
Personal engraving inside
Please reach out with any questions jill@scabbyrobot.com
Interior key ring
Each Wedge Bag is made with an interior key ring that is perfect to clip your keys so that you never lose them again.
Also works great with one of my leather leashes to connect a zipper pouch or anything else you like to keep at hand.