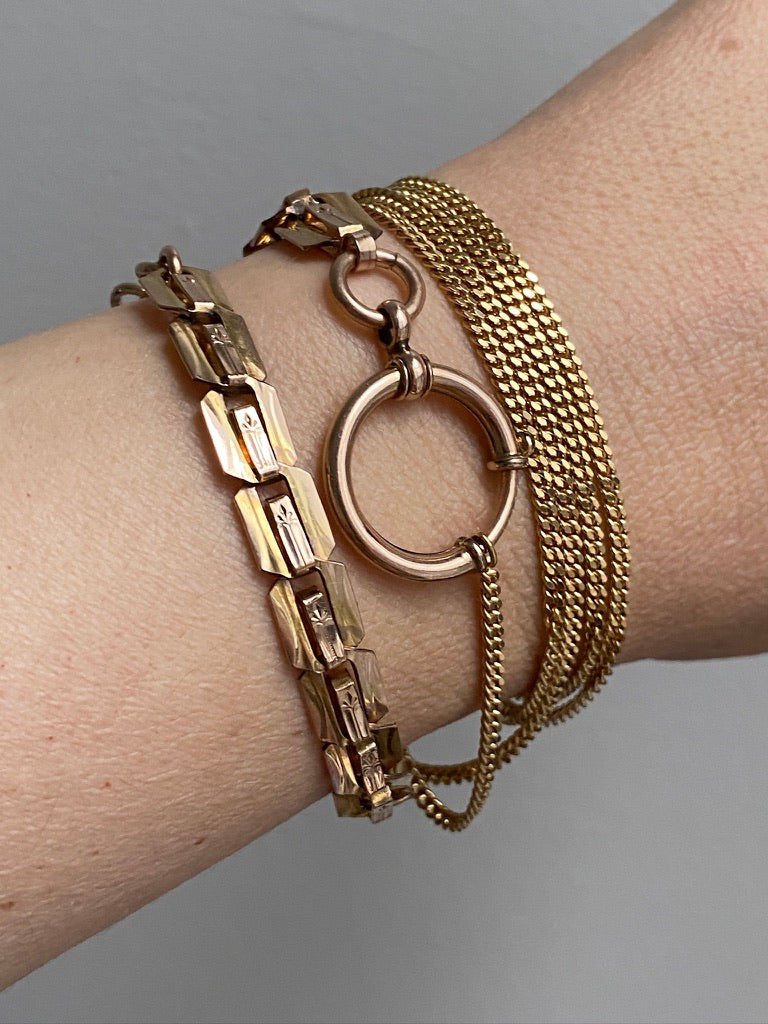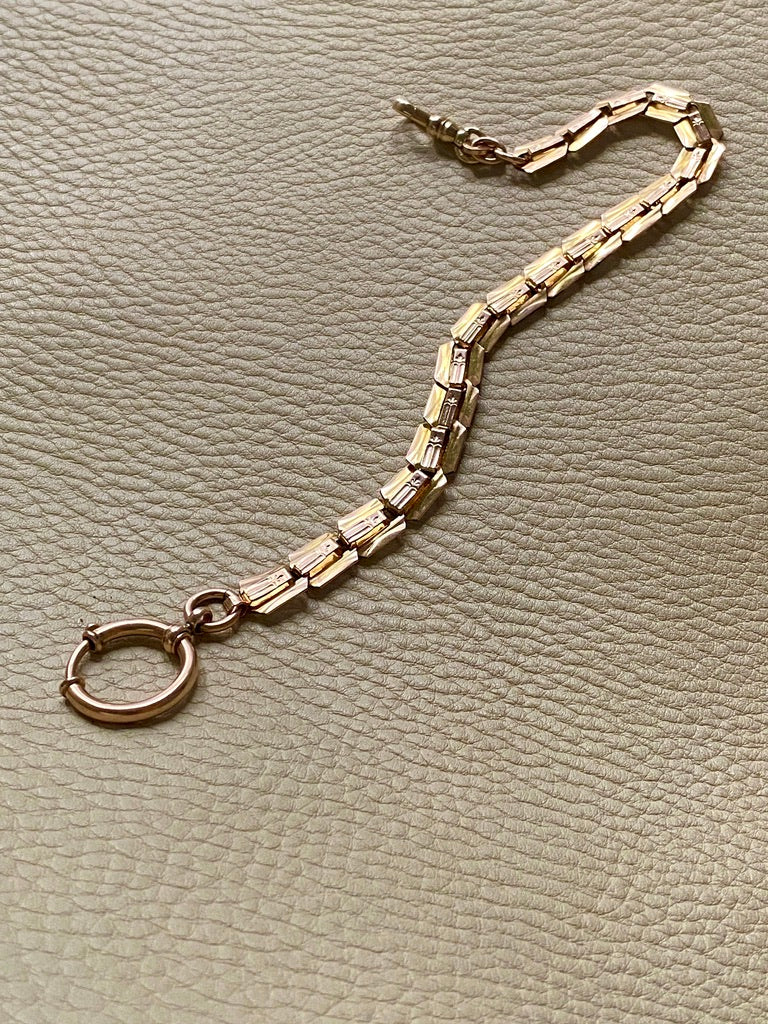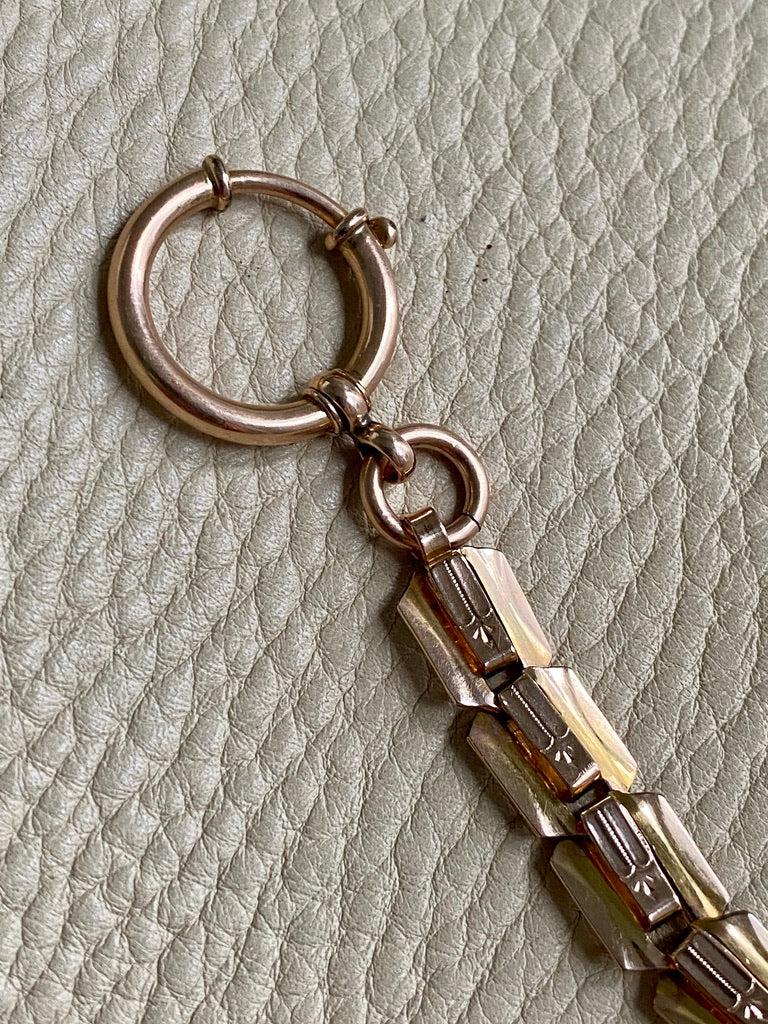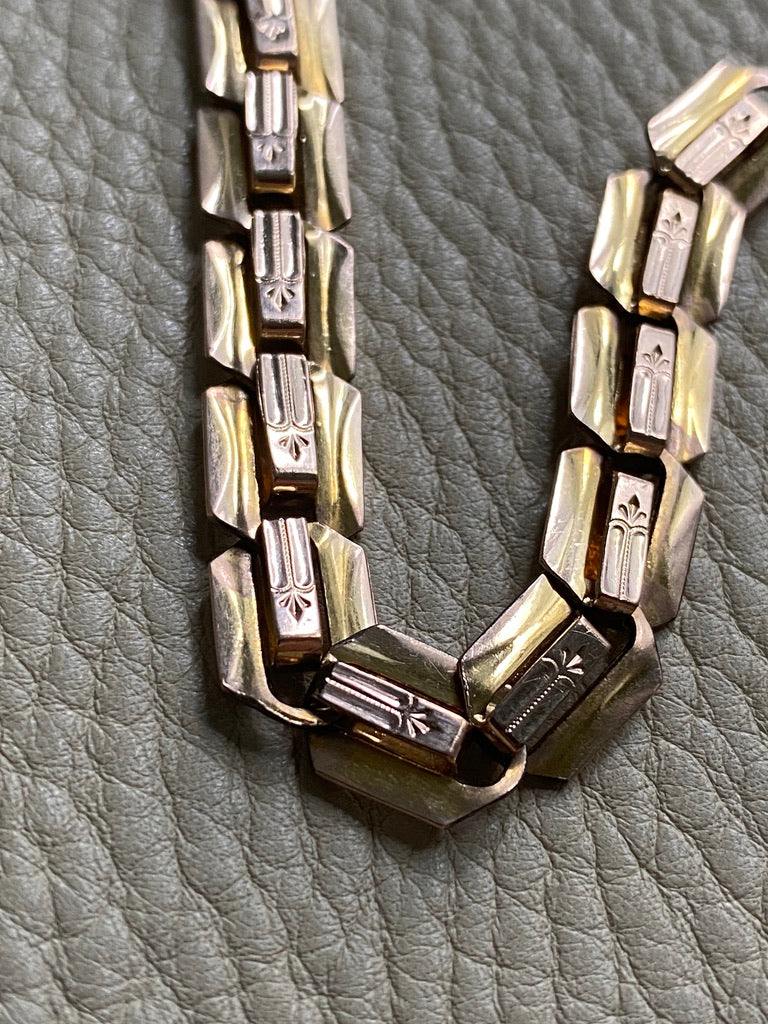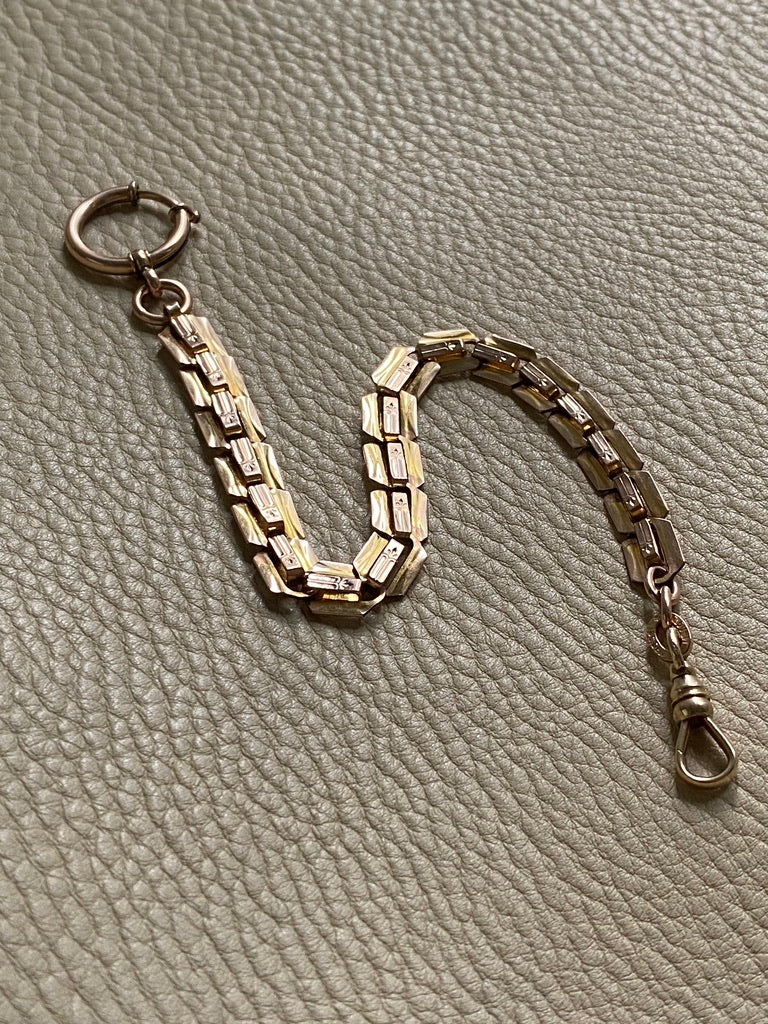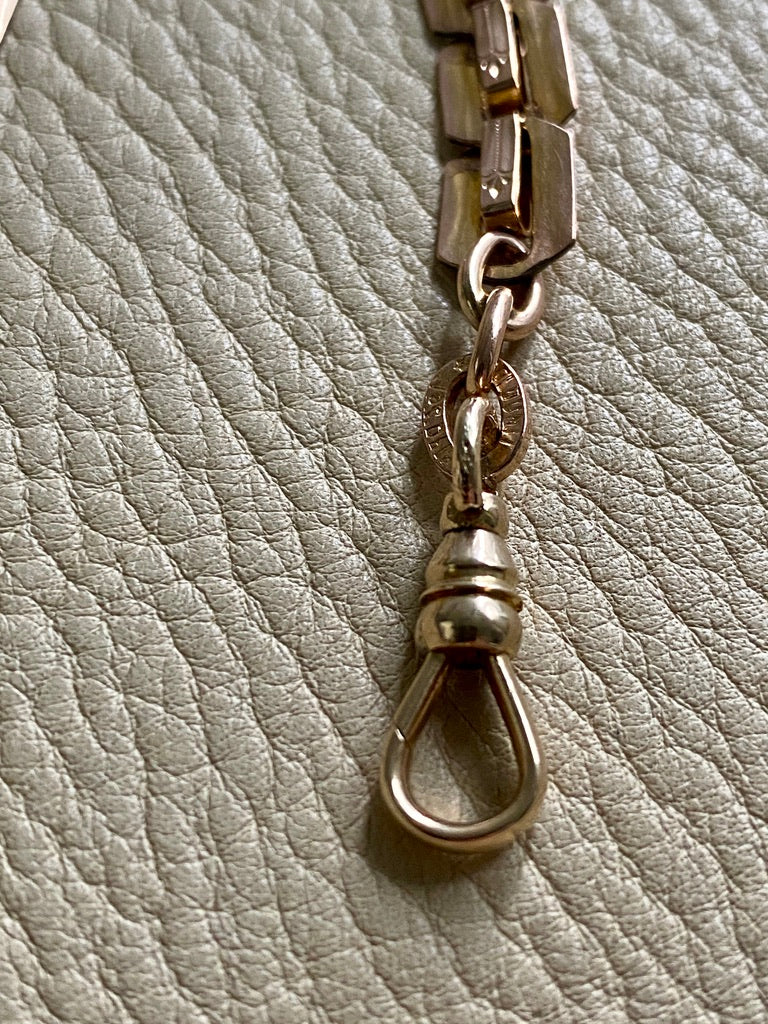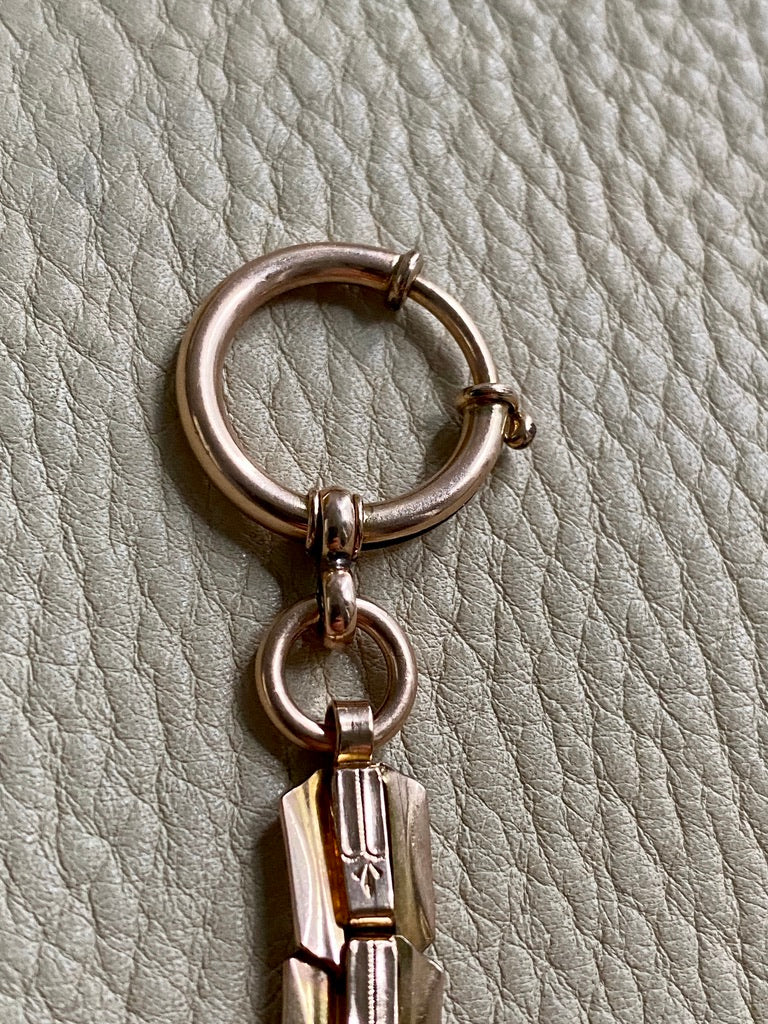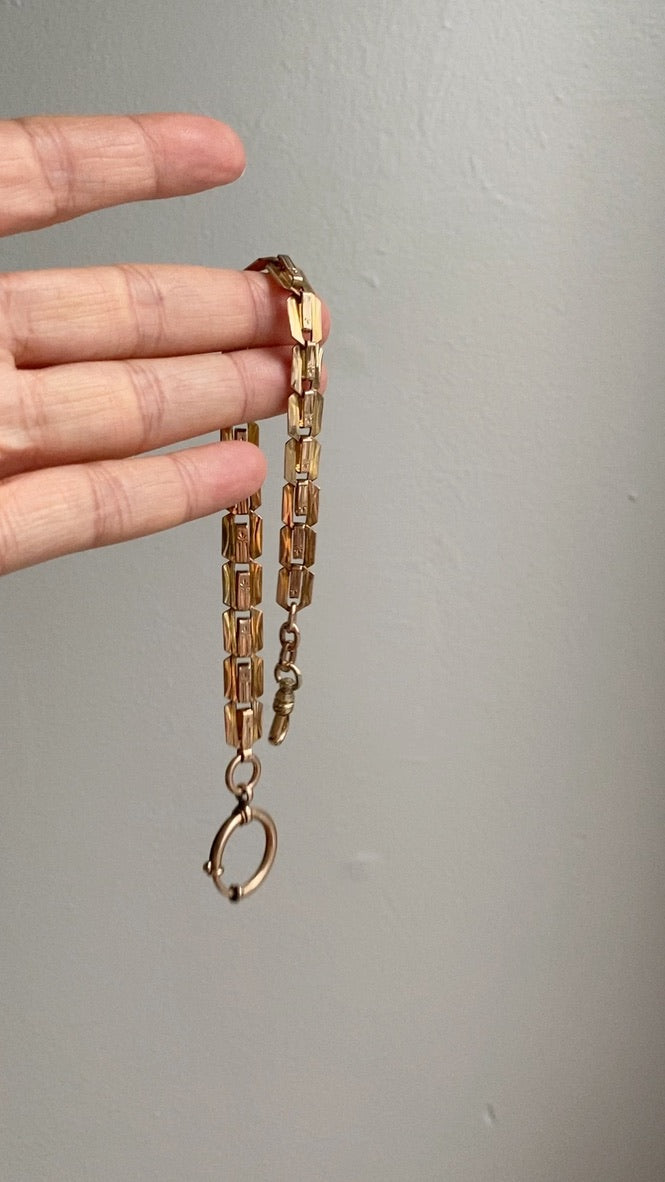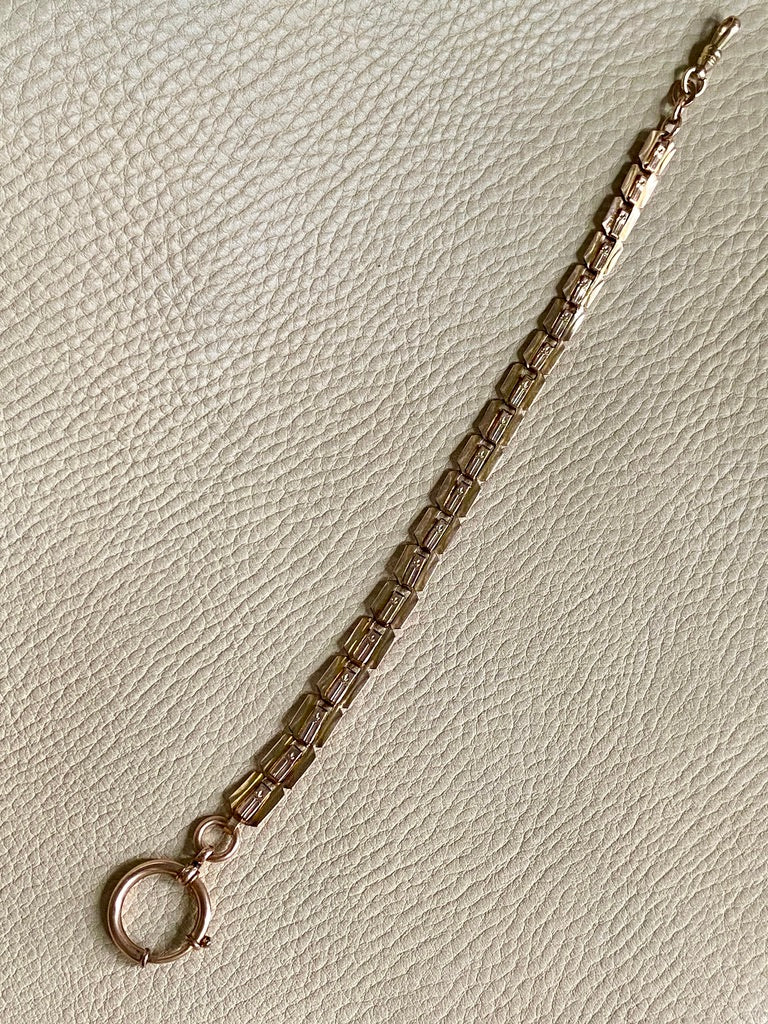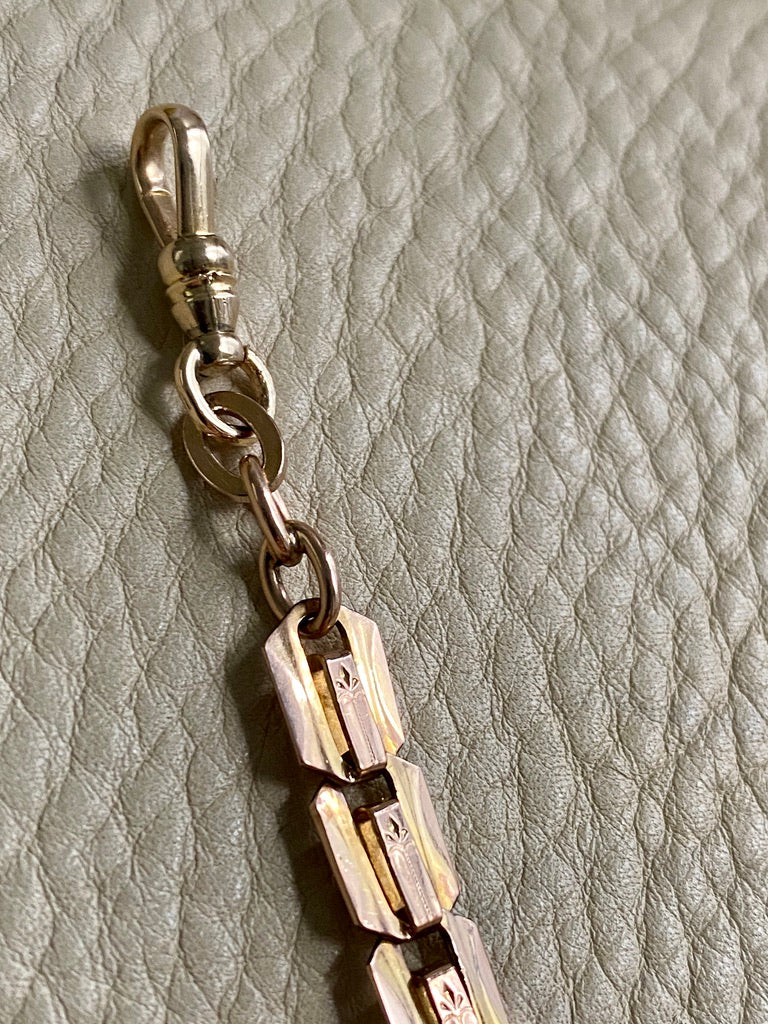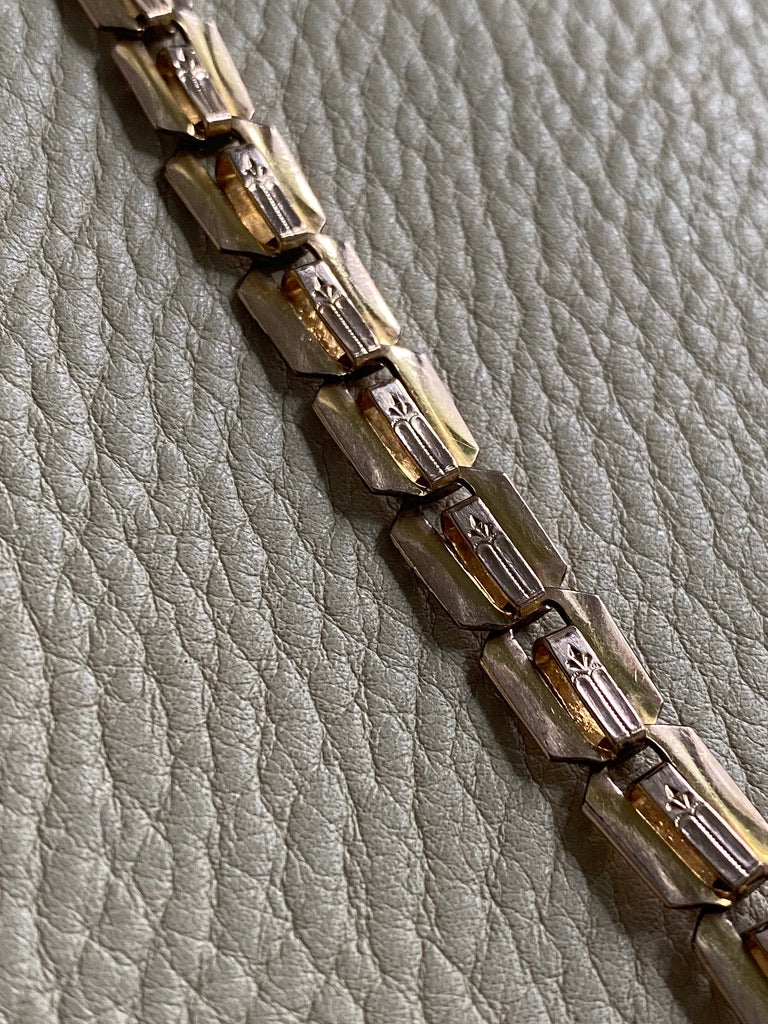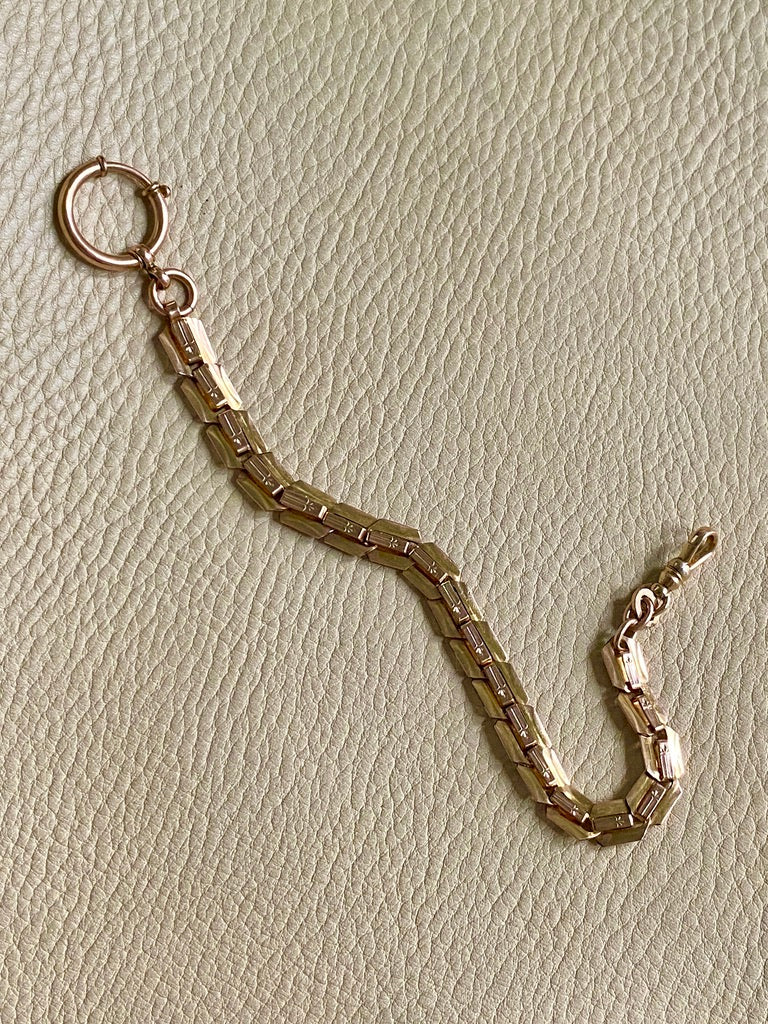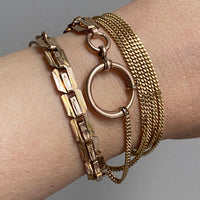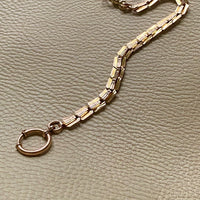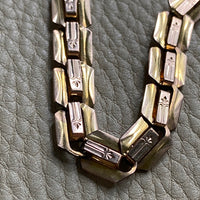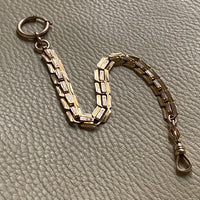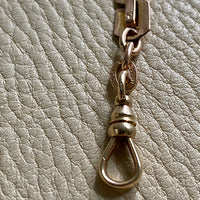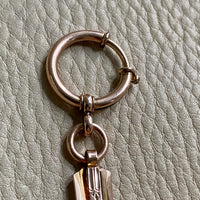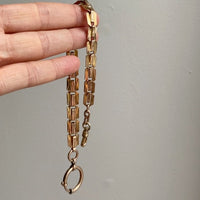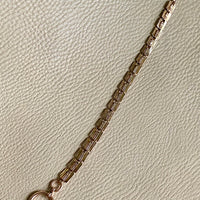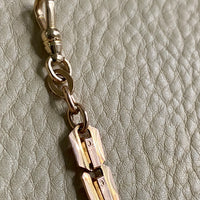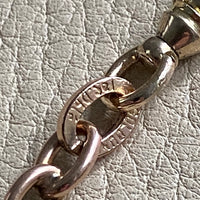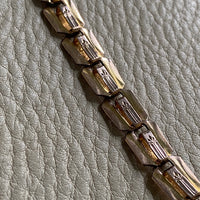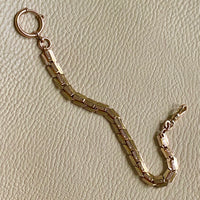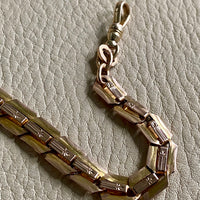 Unique! Antique Watch Chain with tiny leaf pattern - 14k gold with 10k rose gold detail

Free USA Shipping

Handmade

High quality leather
Antique Watch Chain with tiny leaf pattern - 14k gold with 10k rose gold detail
I have an antique treasure to share, an excellent 10.25 inch gold watch chain!!!
I've shown you a favorite way to wear it, combined it with another chain to create a totally unique bracelet. But you can attach it to virtually any chain, to extend a necklace or, wear on the wrist.
You can also attach your favorite charms and pendants to both the dog clip and the bolt clasp.
It could easily be shortened by your local jeweler into bracelet length as well!
The links of this chain are made of two parts, the center rosey component and the outer yellow flanges. The center spine of the chain is made of 10k rose gold with the sweetest leaf pattern applied into each individual link. The outer yellow gold flanges are 14k gold formed with subtle arc patterning that catches the light nicely. Width is graduated from 7.7-9mm.
Both the bolt clasp and dog clip are solid 14k gold, well working, and ready to hold your charms!
The warm antique gold color is absolutely gorgeous. The chain weighs 15.4 grams, measures 10.25 inches long (including clasps), and is in very good antique condition with normal age related wear.
A super unique piece for your collection!
Details
Early 1900s era
Hallmarks on jumpring
10.25 inch wearable length (including clasps)
15.4g overall weight
Mixed gold chain 14k & 10k - yellow gold is 14k and rose gold leaf detail links are 10k
14k gold bolt ring and dog clip (tested)
Bolt clasp and dog clip clasp are sturdy and well working
Normal age related wear
Can be sized into a bracelet by your local jeweler 
Listing is for the anchor link watch chain only.  Other pieces can be found in my shop here.
Break down your payments at no charge with ShopPay - the purple icon above.
Please reach out with any questions jill@scabbyrobot.com
Interior key ring
Each Wedge Bag is made with an interior key ring that is perfect to clip your keys so that you never lose them again.
Also works great with one of my leather leashes to connect a zipper pouch or anything else you like to keep at hand.