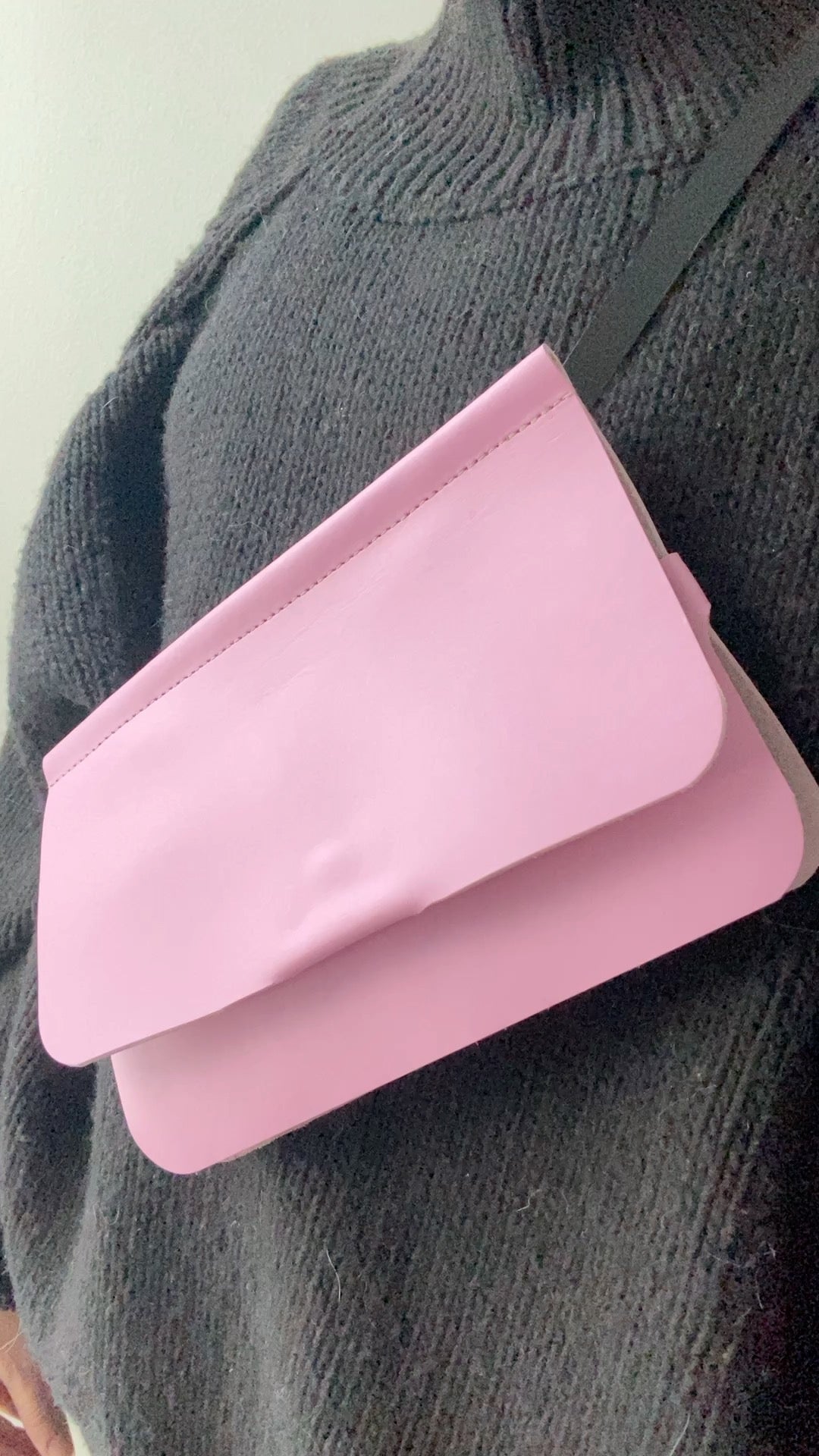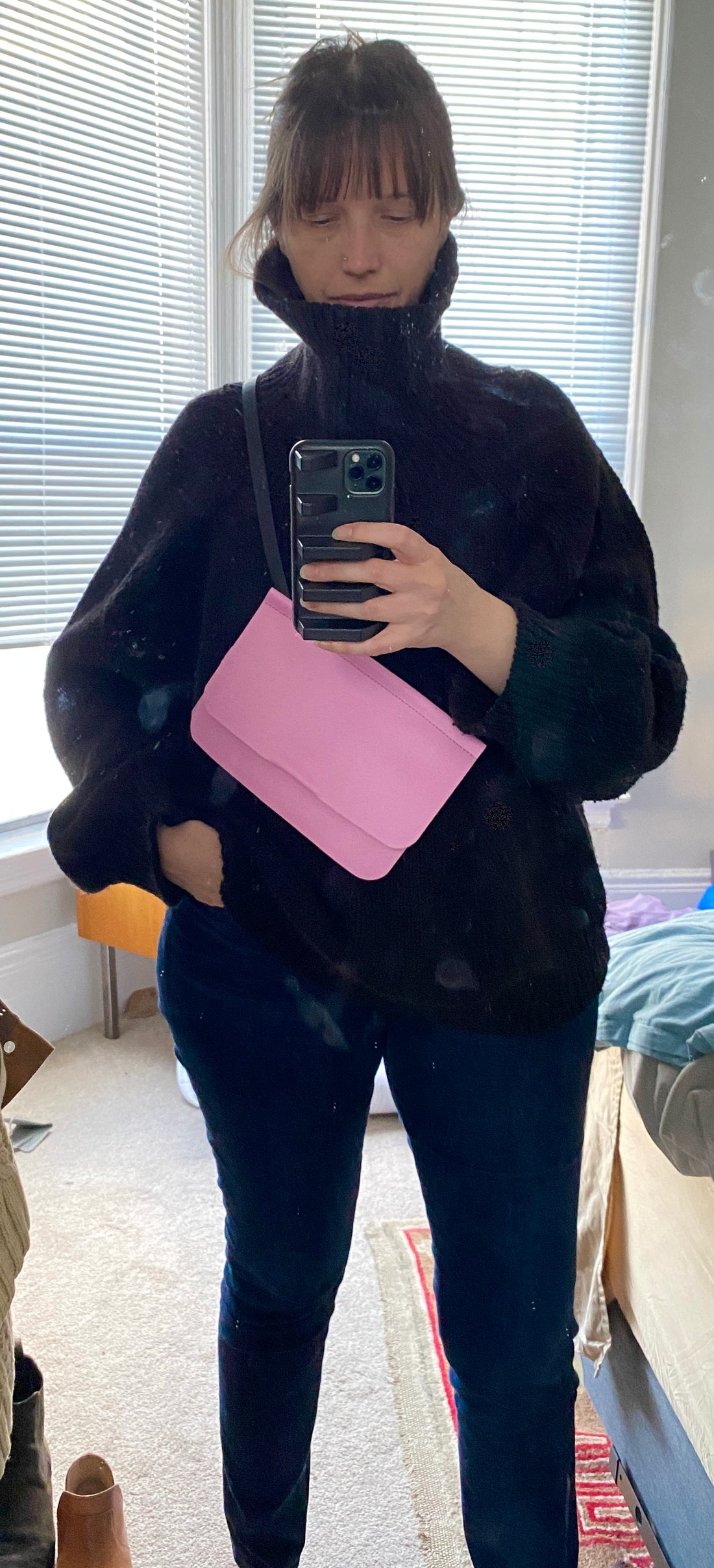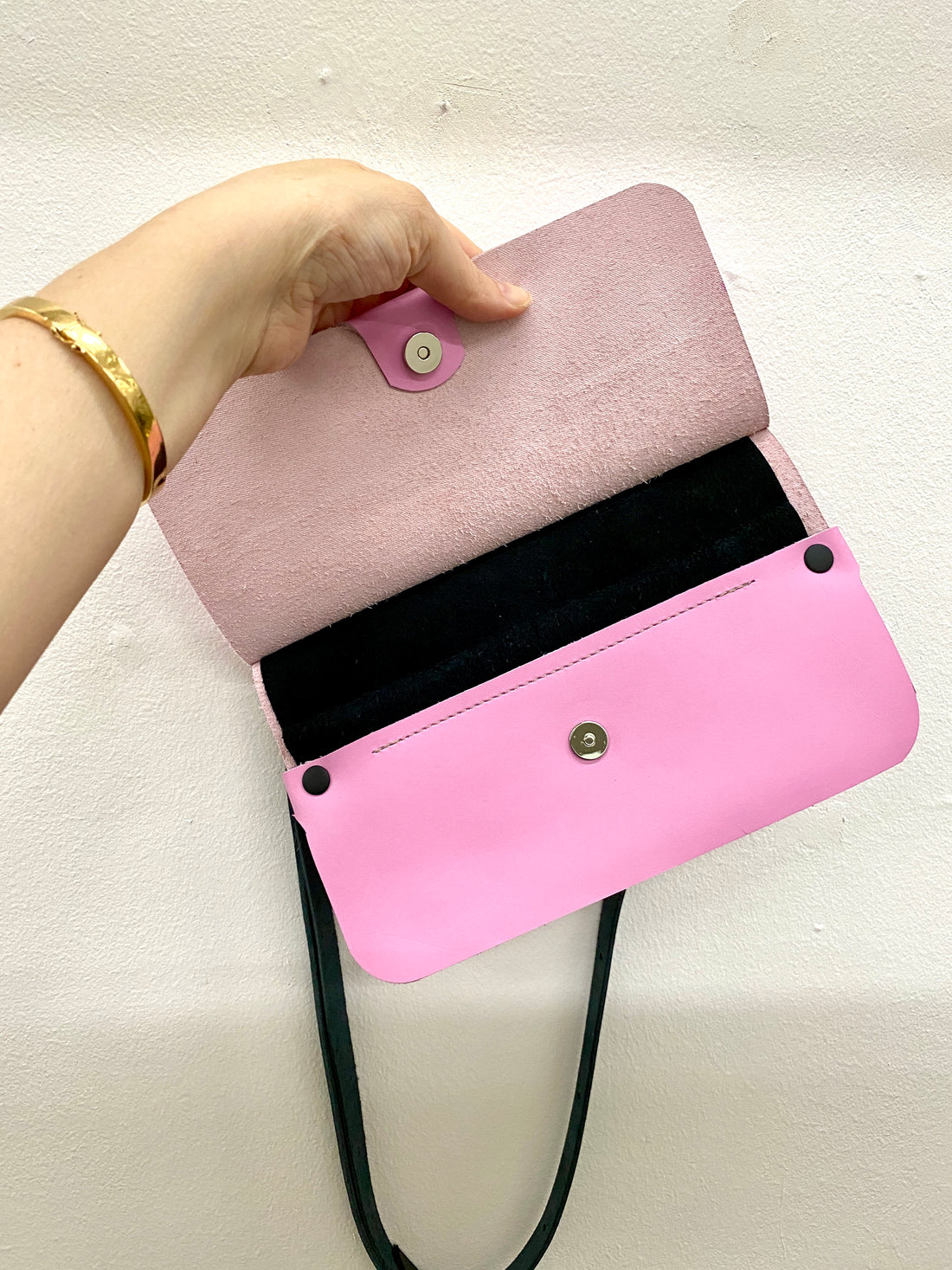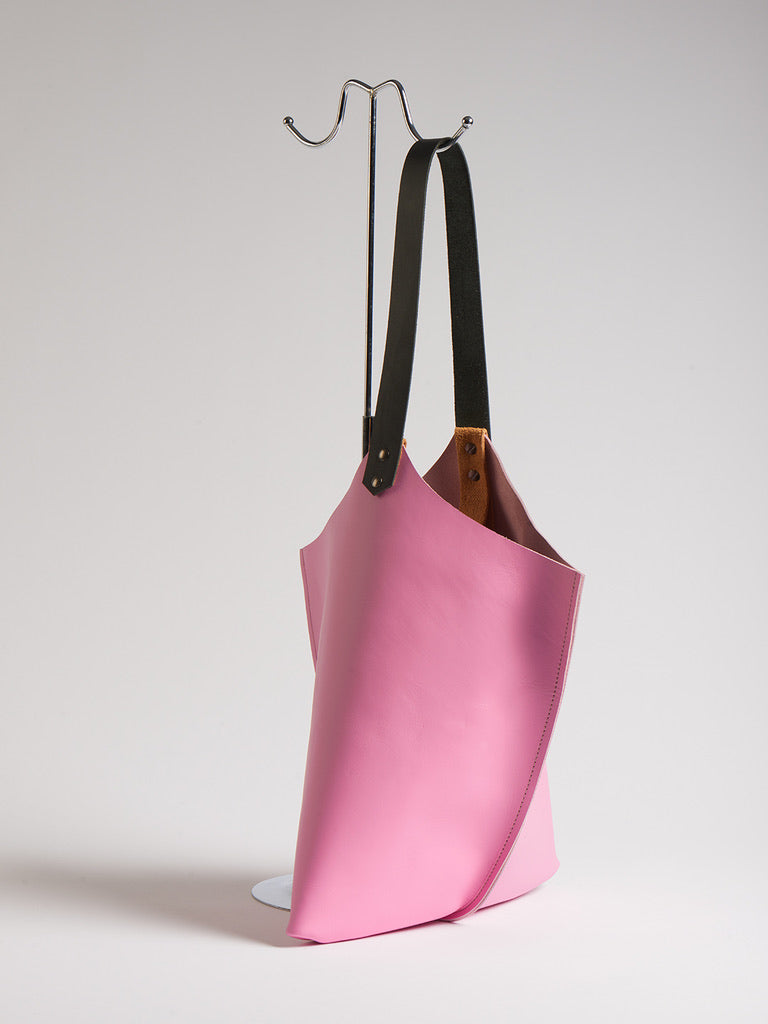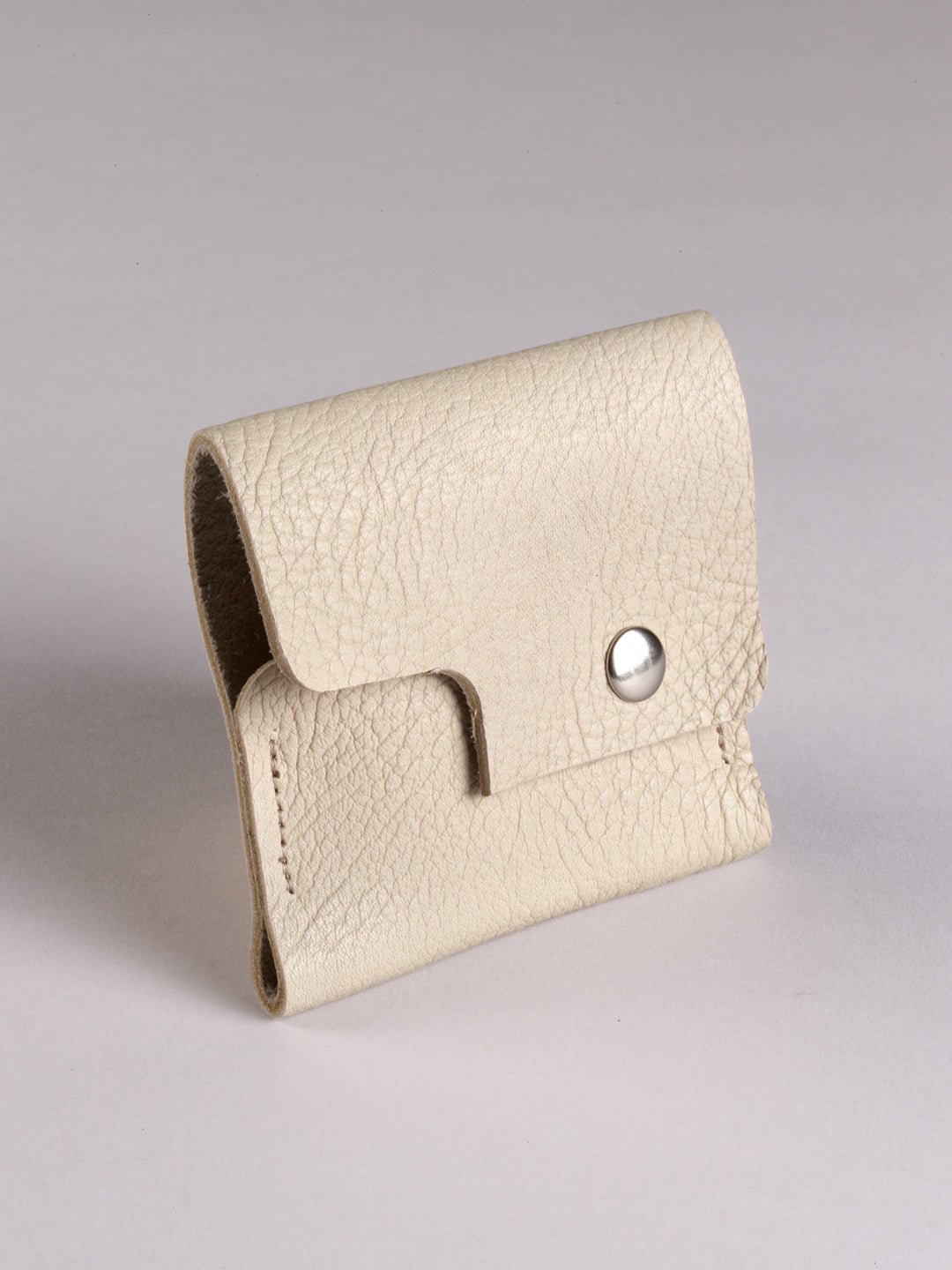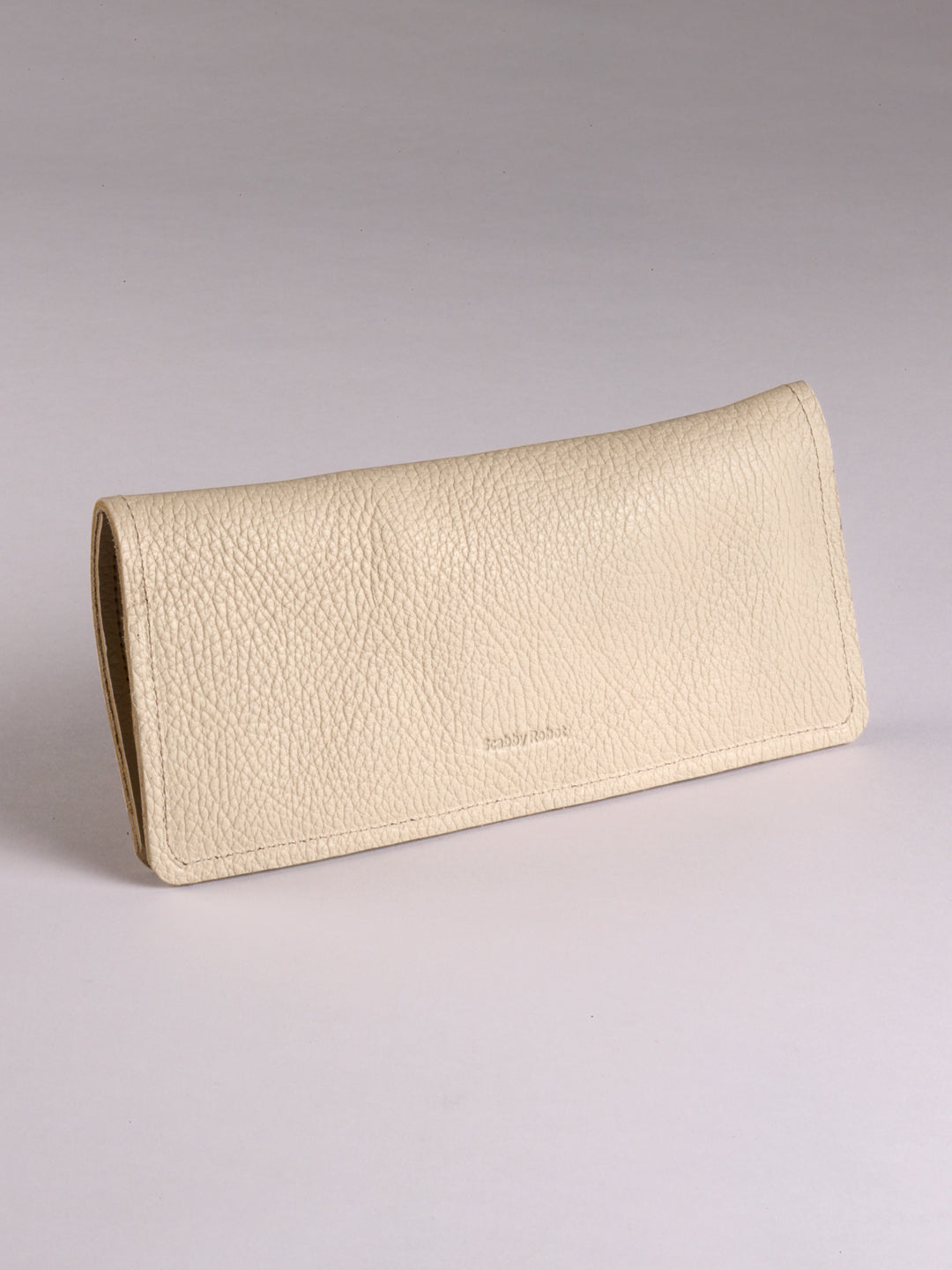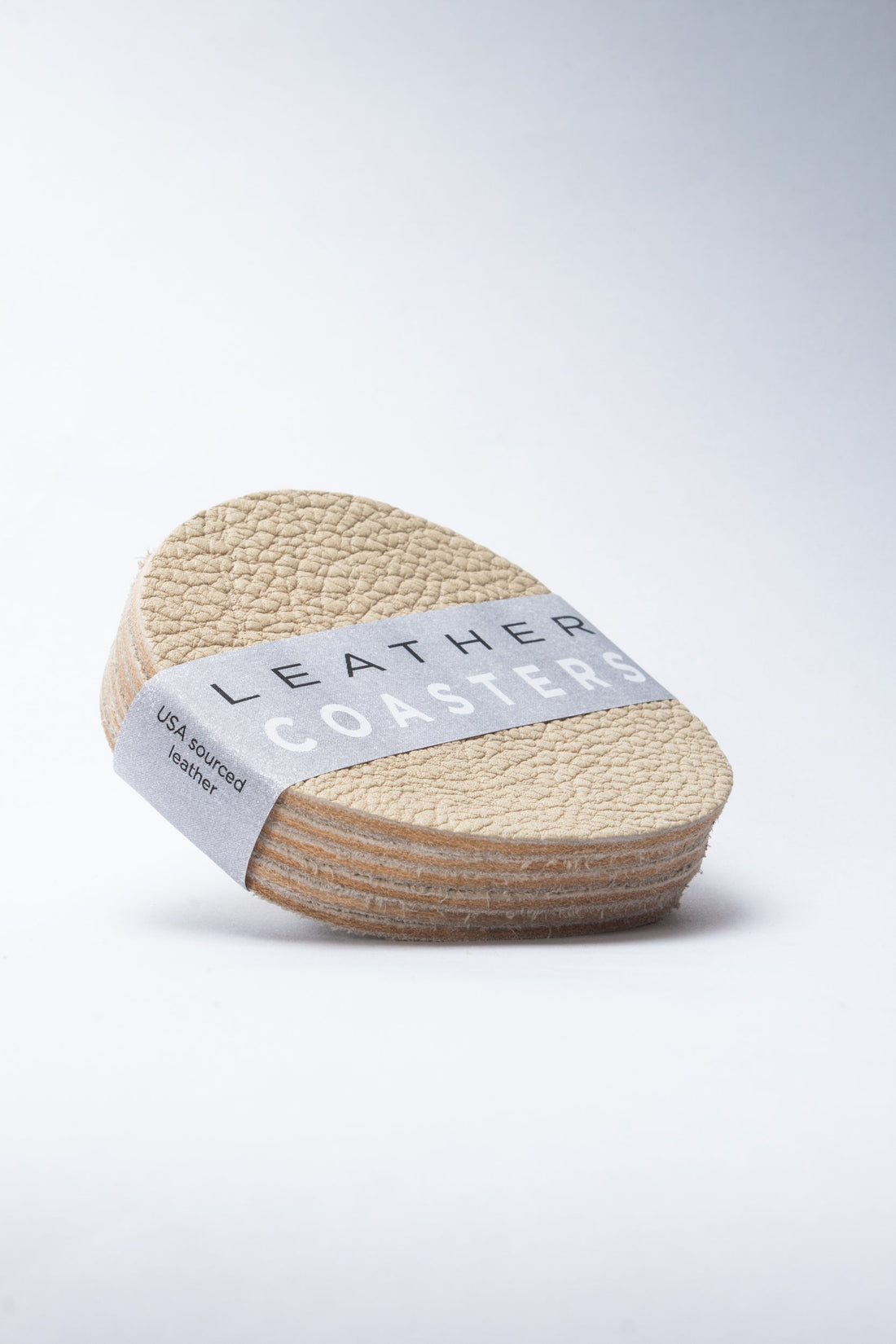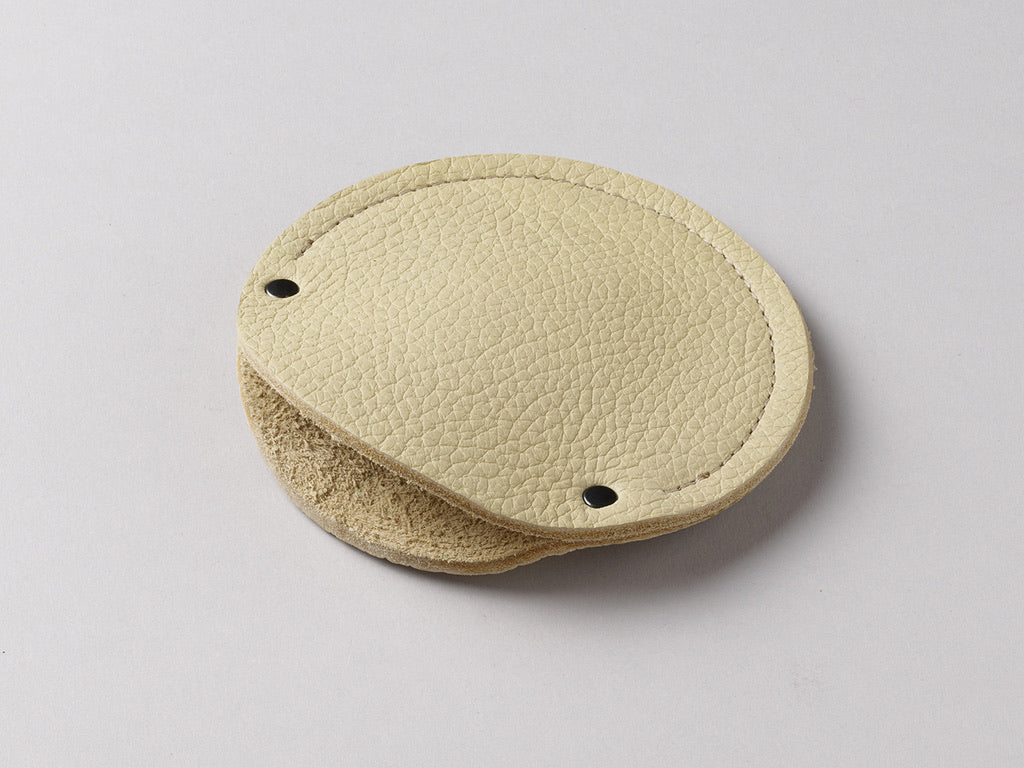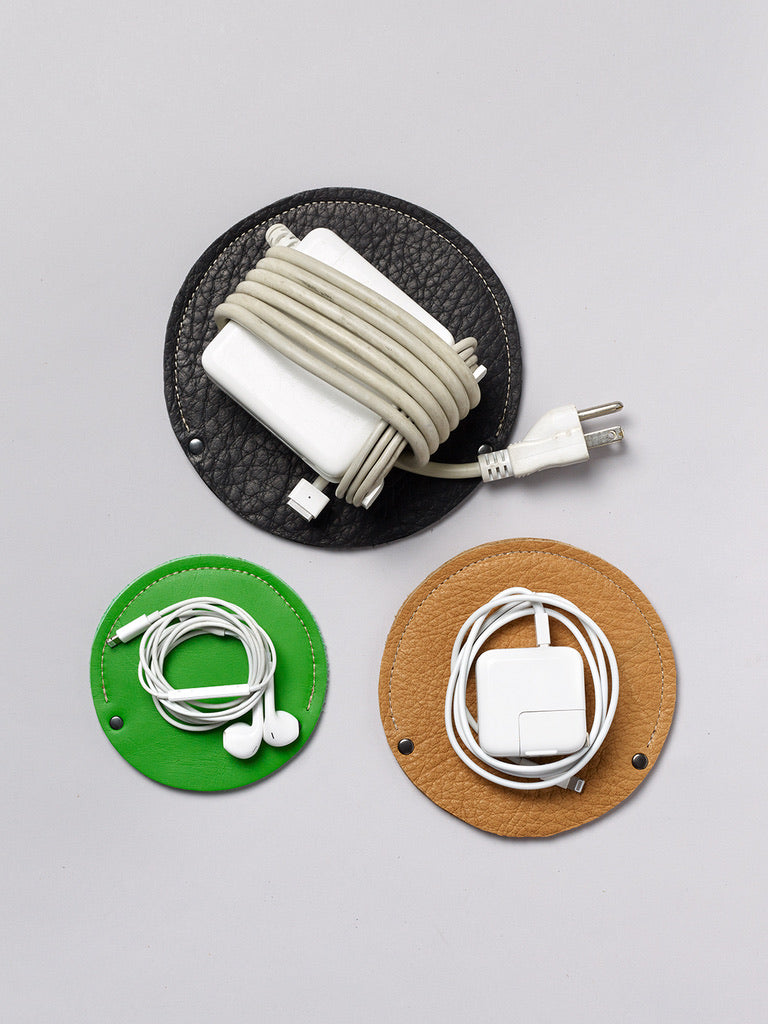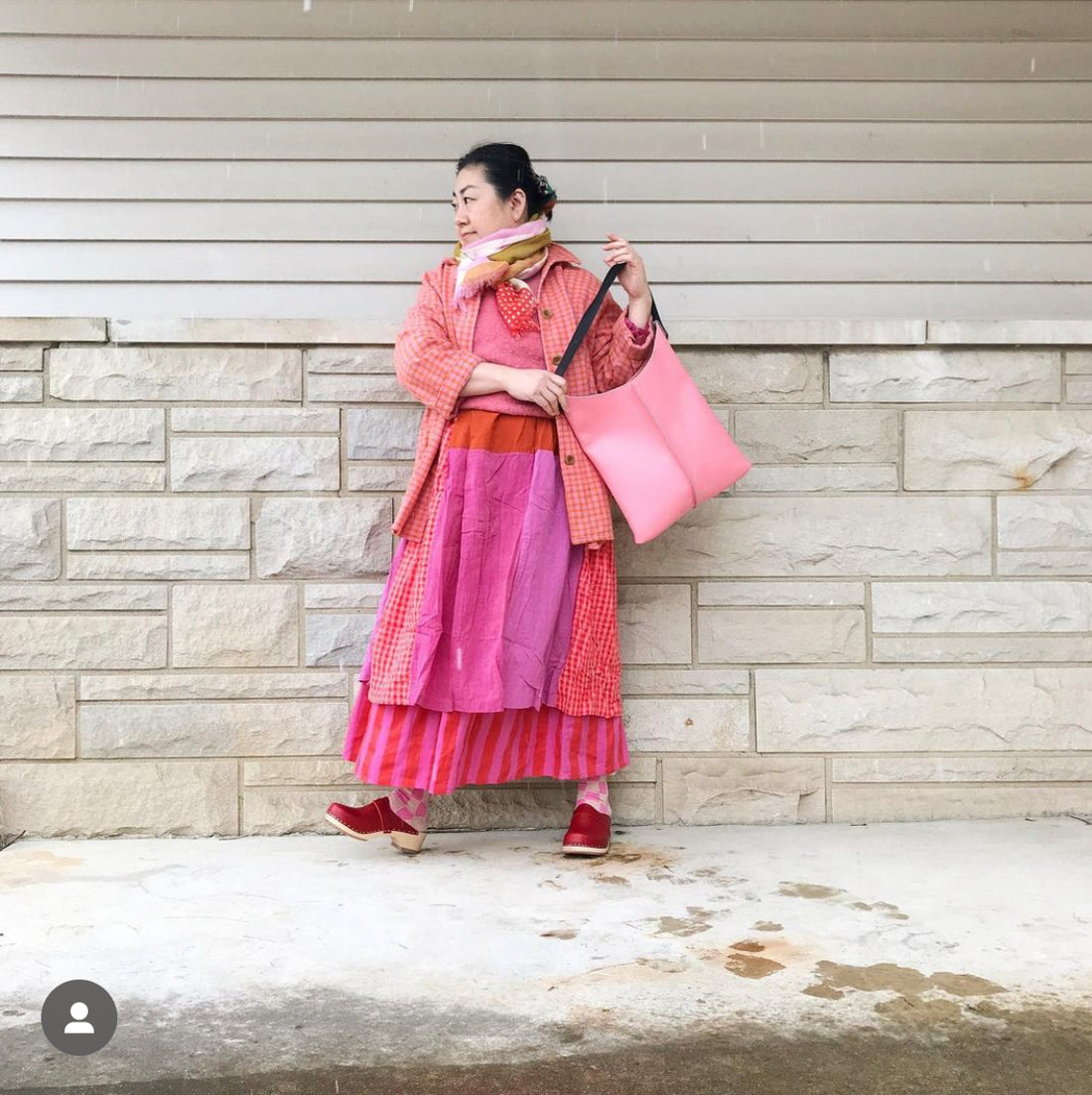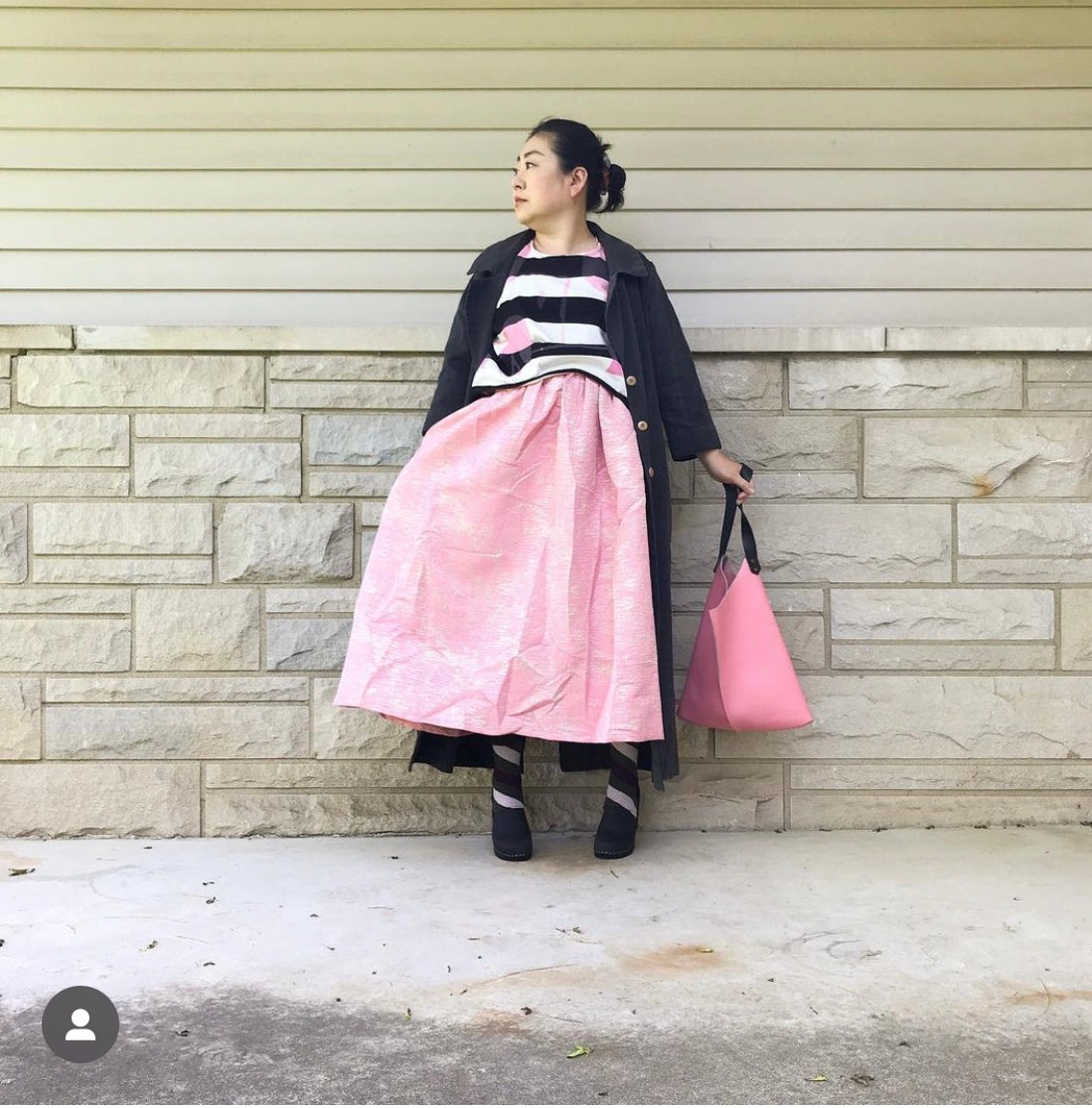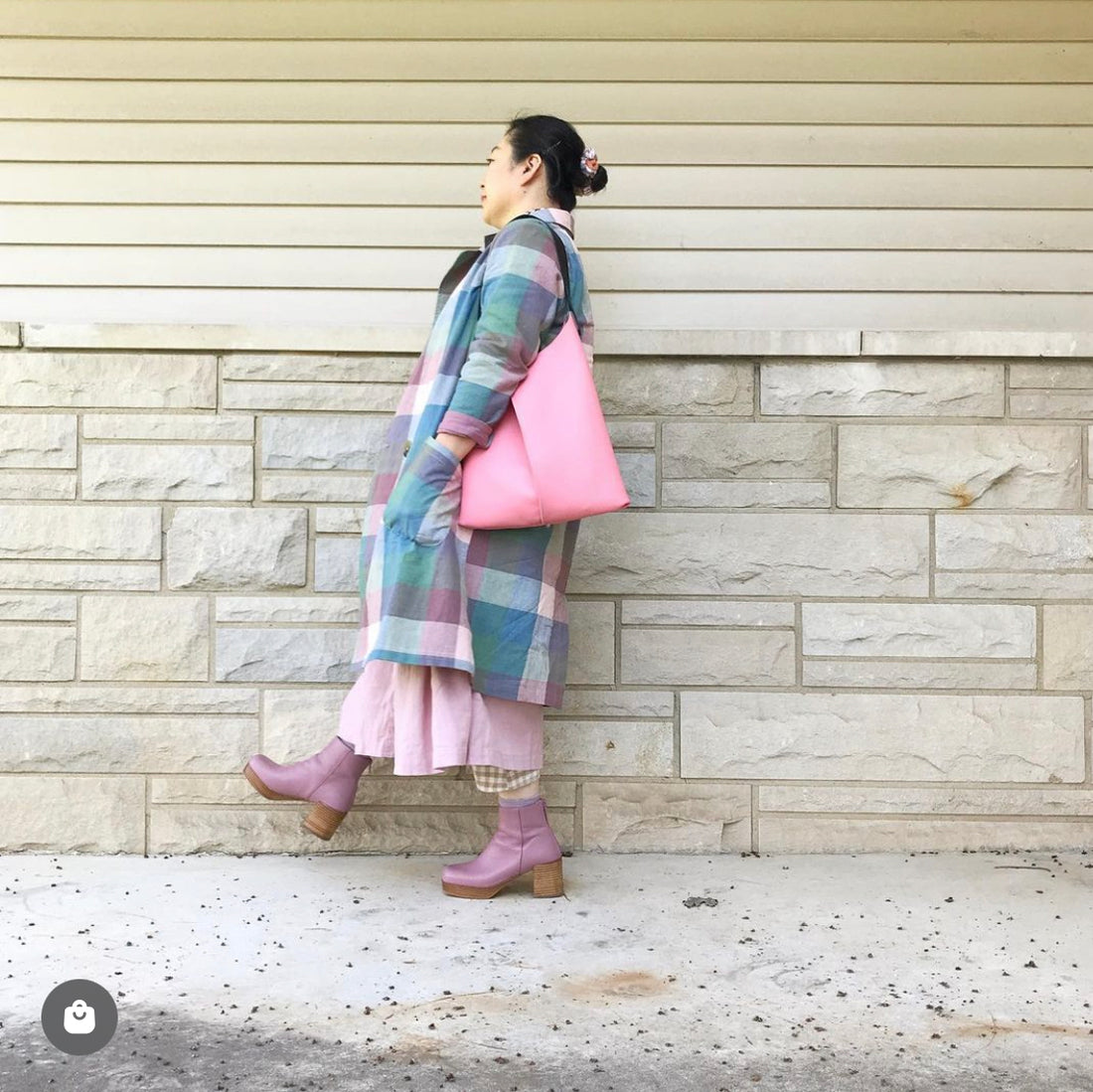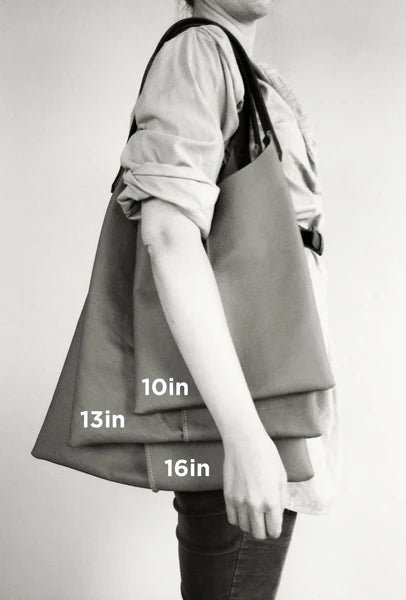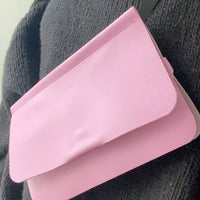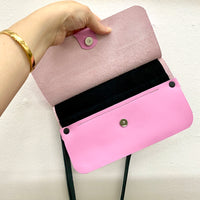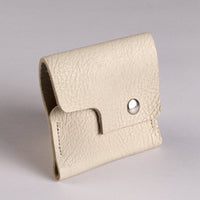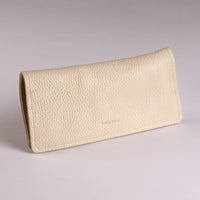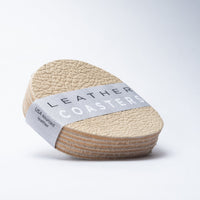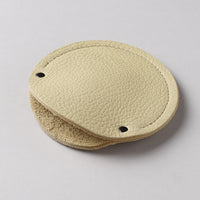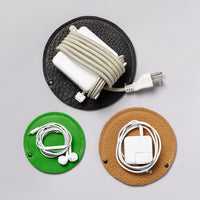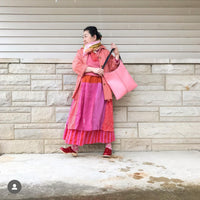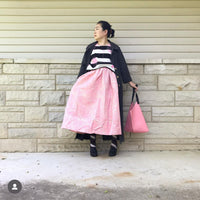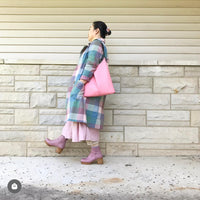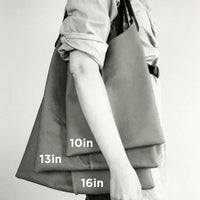 Assorted pieces - Orchid pink leather

Free USA Shipping

Handmade

High quality leather
Free USA shipping. 15-30 USD international shipping.
Please allow 7 business days for me to cut and sew your pieces before shipping.
This listing is for all styles available in my new Orchid Pink leather. Each style is described below. You may add multiple styles to your cart from this same listing.

Specifications
Wedge bag

Thick, firm, smooth orchid pink leather bag.
Modern and gorgeous.

Simple unlined shoulder bag in smooth pink leather. Black leather strap, medium length, finished with double screws and an interior keyring.
Suede texture on strap interior keeps bag on your shoulder.

Approximate measurements:
10in = 10"w x 22" overall drop
13in = 13"w x 24" overall drop
16in = 16"w x 26" overall drop
Would you like a long crossbody strap?
Crossbody strap lengths are available in the drop down selection. It is just +20 for the adjustment. 38" is my typical strap length (end to end) for crossbody bags. This puts the weight of your items high enough on the body so that the bag stays with you when you walk. If you'd prefer a longer/shorter strap length just mention it in the note to seller box at checkout.
The Novella crossbody bag
The Novella bag's small size and low profile design make it unobtrusive and comfortable, while its adjustable strap ensures the perfect fit. 
Perfectly sized to fit your phone and a small wallet. This bag has two pockets and closes securely with a magnetic snap. It comes with a long adjustable length strap so that you can wear it any way that you like!
Overall measurements 9" wide x 6.25" high
2 interior pockets
Pocket opening measures 7.25 inches wide - (will fit the large iPhone pro max)
Closes securely with a magnetic snap
Sturdy leather buckle strap is 1/2" wide 
Strap length adjustable up to 29 inch drop. Overall strap length end to end is approximately 62 inches
Comes with a black removable strap
Mesa Clutch
Mesa holds your cards, cash and even your phone if you like, using simple oversized pockets.
Smooth bovine leather give these wallets a gorgeous hand feel. The sound of the wallet flapping closed is almost as pleasurable as the leather smell.
The suede backside of the leather in combination with a taller pocket, creates spacious yet snug compartments for multiple cards.
Long pocket will fit US & international sized bills.
One long pocket fits bills and phone
Two card pockets fit up to 8 credit cards each
Measurements
Closed: 9.5" x 4" x 3/8" thickness
Butte wallet

Butte wallet is a pocket sized piece that holds your basics, 6 cards or so, and folded cash.
Pocket sized wallet
Fits cards and folded cash
Made of USA sourced leather
Luxe hand feel, this leather is pettable and only improves over time
Totally unique piece
Measures approximately 4" x 4" x 3/8" thickness
Coil case set
Fun circular leather cases to organize your loose cables.
Coil your cable into an oval a bit smaller than the case and insert. No need for a closure, the tension from the coil releases a bit and the coil expands to fill the case. 
Each case is perfect circle stitched with contrasting thread and secured with nickel rivets.
Set includes one each of 3 sizes:
Small 4" diameter
Medium 5" diameter
Large 6" diameter
Coaster set
The thick leathers I use are so beautiful on their own, I am proud to offer die-cut coaster sets in a variety of colors.
Great host gifts that also help to reduce waste

USA sourced leather

Set of 6 matching leather coasters available in a variety of colors

Each coaster measures 4 inches in diameter
NOTE: Sample items shown in Cream leather for style reference only. Purchase from this listing for Orchid Pink items only.
Wedge bag model photos courtesy of Shoko V via instagram @shokotatara. She is the expert in how to style a pink bag (among her many many talents)!
Interior key ring
Each Wedge Bag is made with an interior key ring that is perfect to clip your keys so that you never lose them again.
Also works great with one of my leather leashes to connect a zipper pouch or anything else you like to keep at hand.