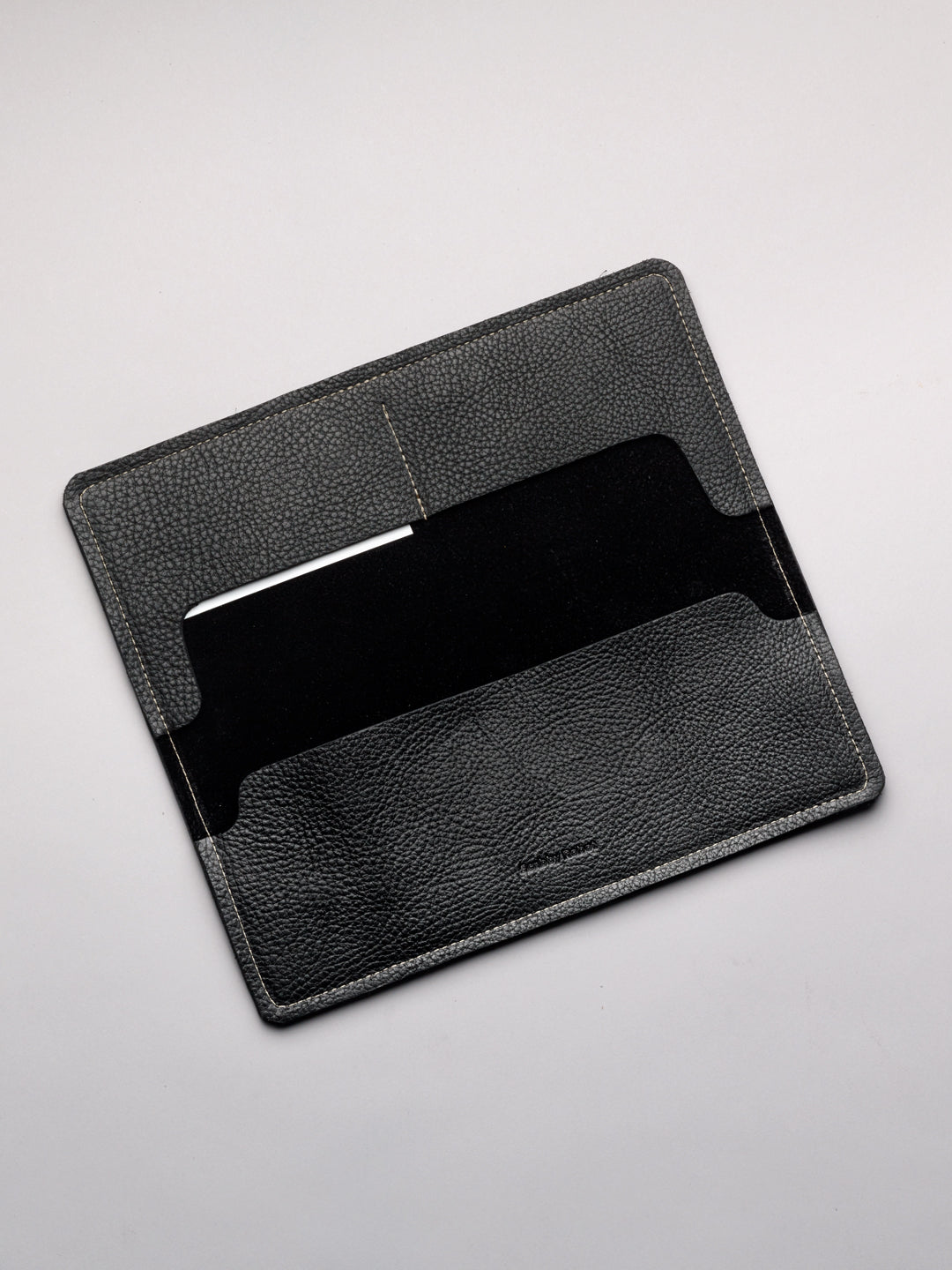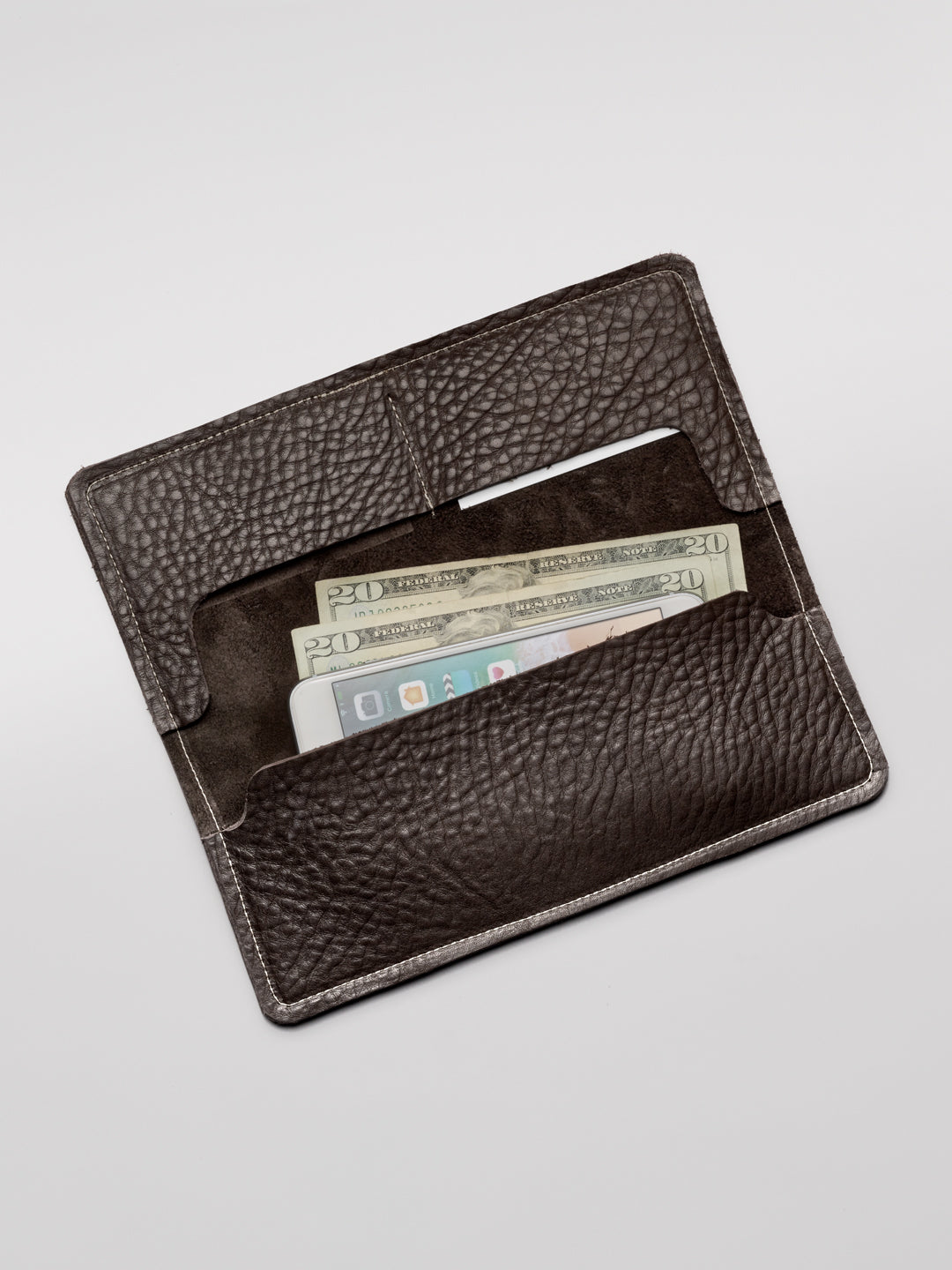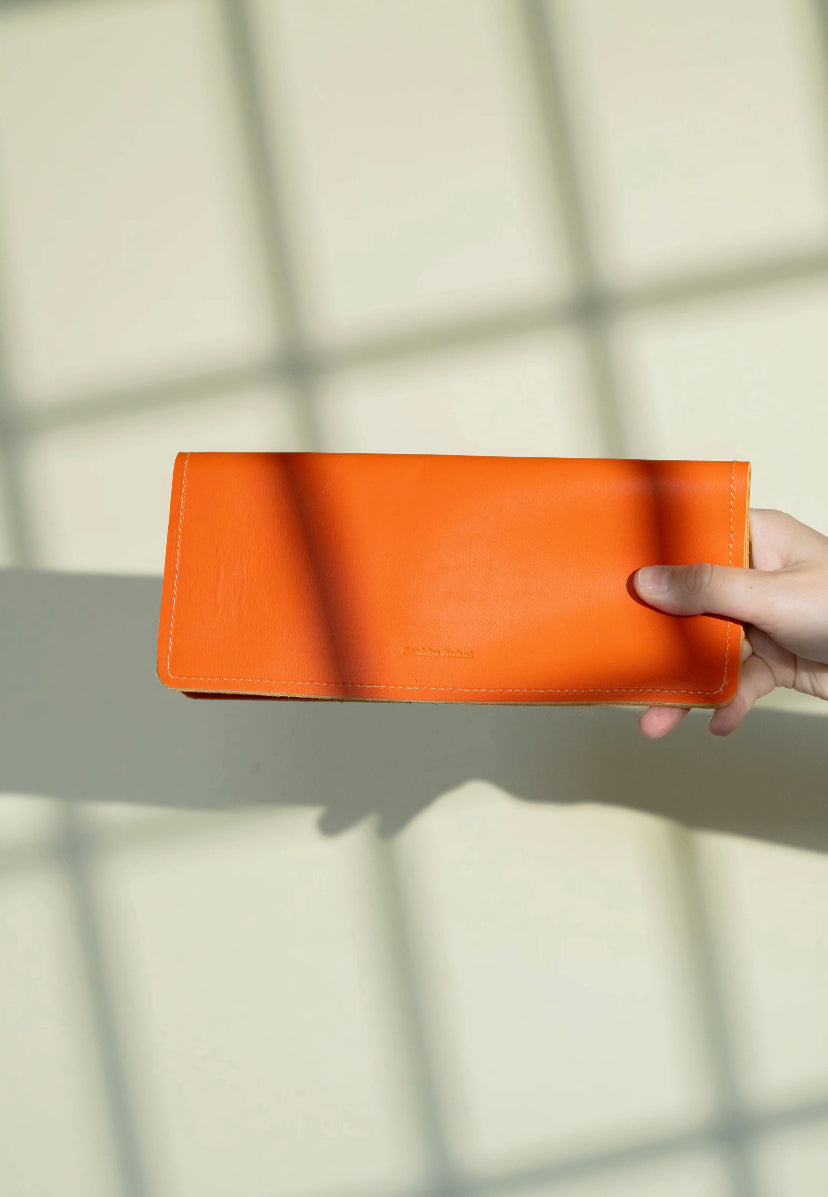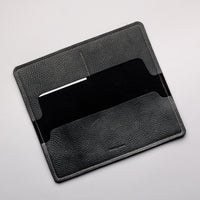 Free USA Shipping

Handmade

High quality leather
Mesa Wallet holds your cards, cash and even your phone if you like, using simple oversized pockets.
I am using my favorite thick leathers, bull hide and smooth bovine, which give these wallets a gorgeous hand feel. The sound of the wallet flapping closed is almost as pleasurable as the leather smell.
The suede backside of the leather in combination with a taller pocket, creates spacious yet snug compartments for multiple cards.
Specifications
Long pocket will fit US & international sized bills.

One long pocket fits bills and phone
Two card pockets fit up to 8 credit cards each
Measurements
Closed: 9.5" x 4" x 1/2" thickness
Open: 9.5" x 8.5" x 1/4" thickness
Would you like the matching bag?
Designed and made by Jill Harrell in San Francisco.
gorgeous leather, simple + elegant
Love this wallet - I would highly recommend this brand because of its quality, service, and uniqueness. Note that at least for me, it's too small to use as a clutch if you want to carry anything other than an ID and a credit card, and potentially a phone. I like to carry some makeup in my handbag, though, and not everyone does. If you're looking for a streamlined, unique, beautiful wallet that you can carry with just a few items, you will be able to use this a TON. If you're looking for a wallet, buy it, for sure - you'll be very happy.
Interior key ring
Each Wedge Bag is made with an interior key ring that is perfect to clip your keys so that you never lose them again.
Also works great with one of my leather leashes to connect a zipper pouch or anything else you like to keep at hand.