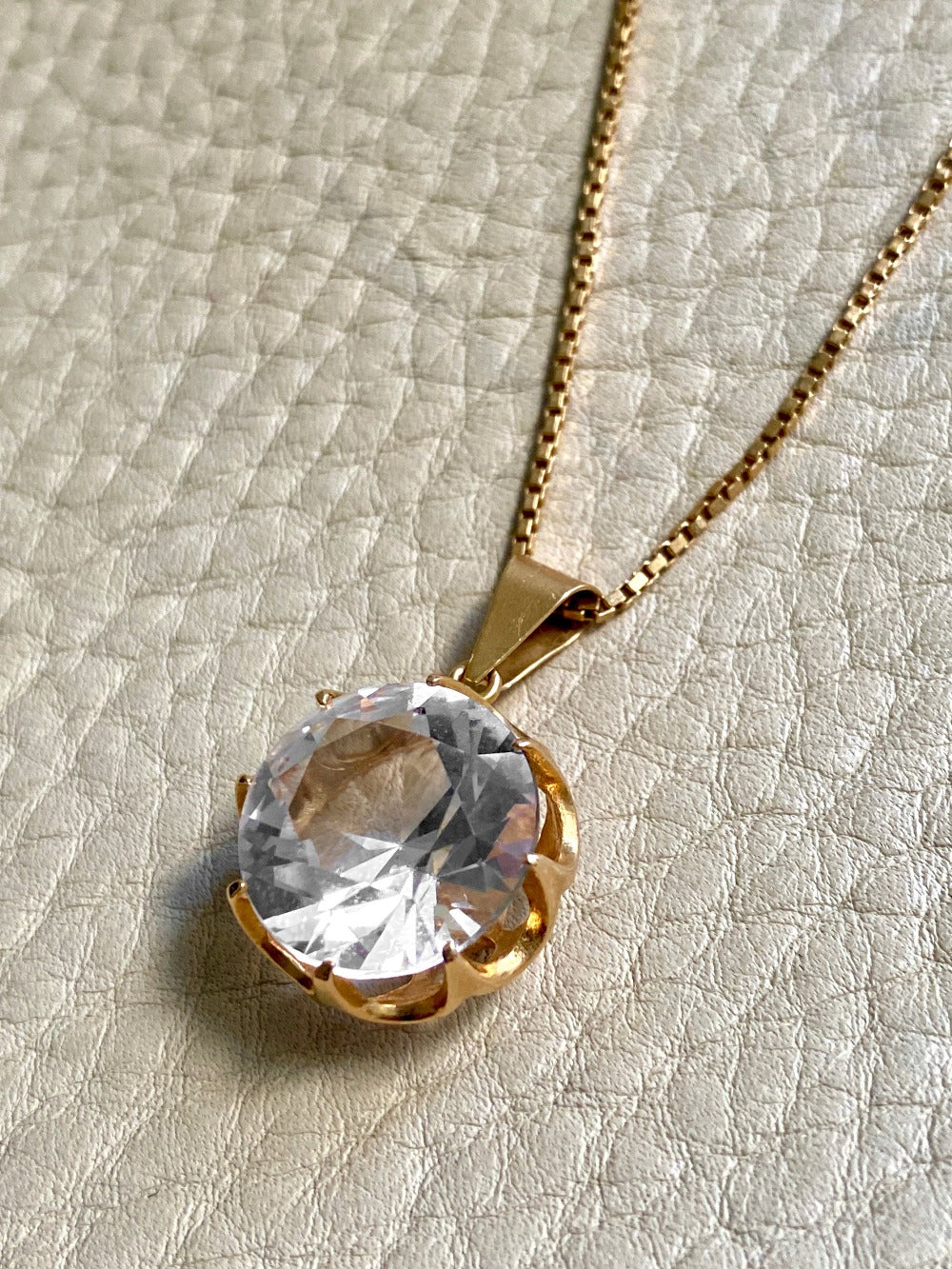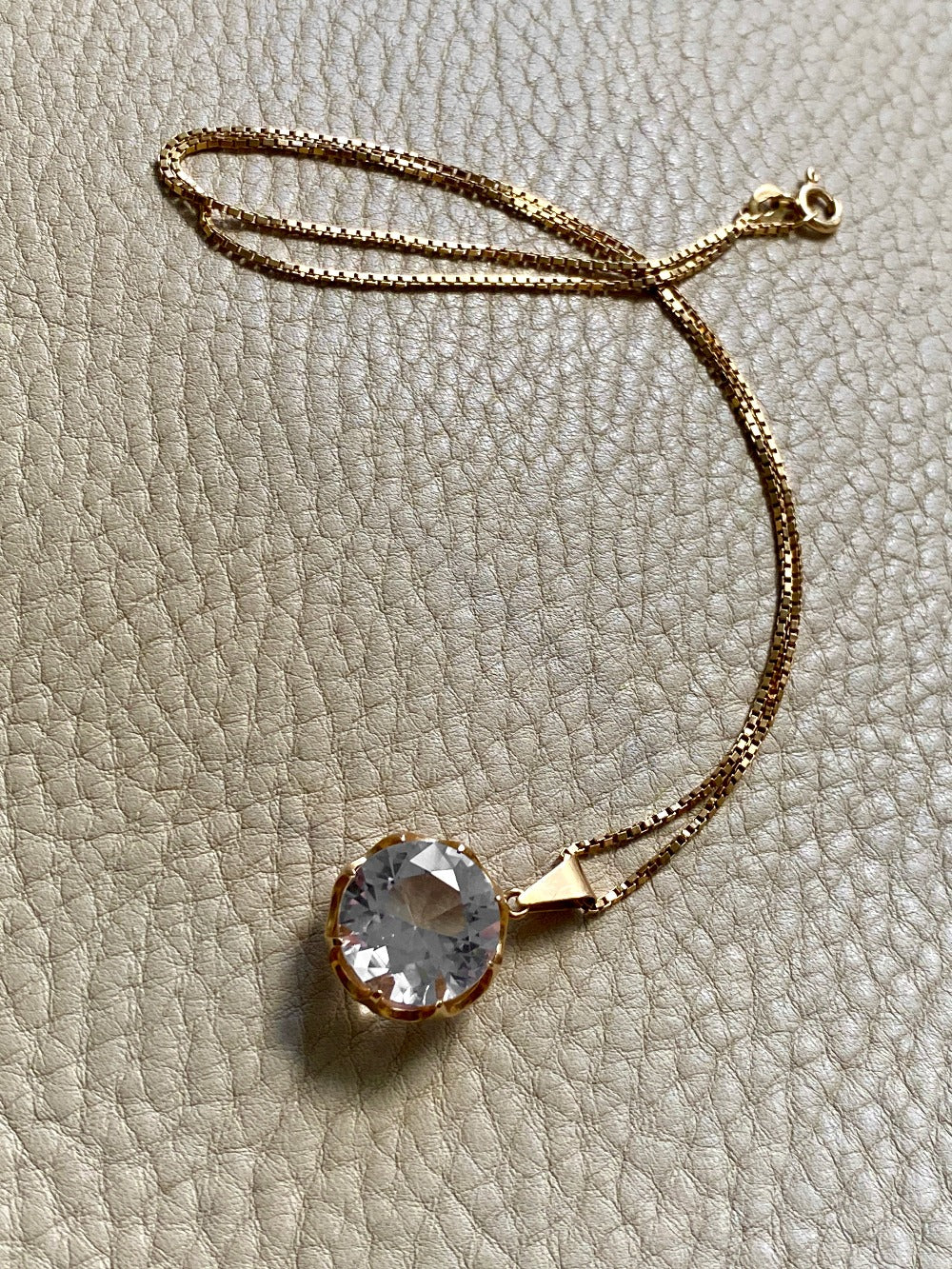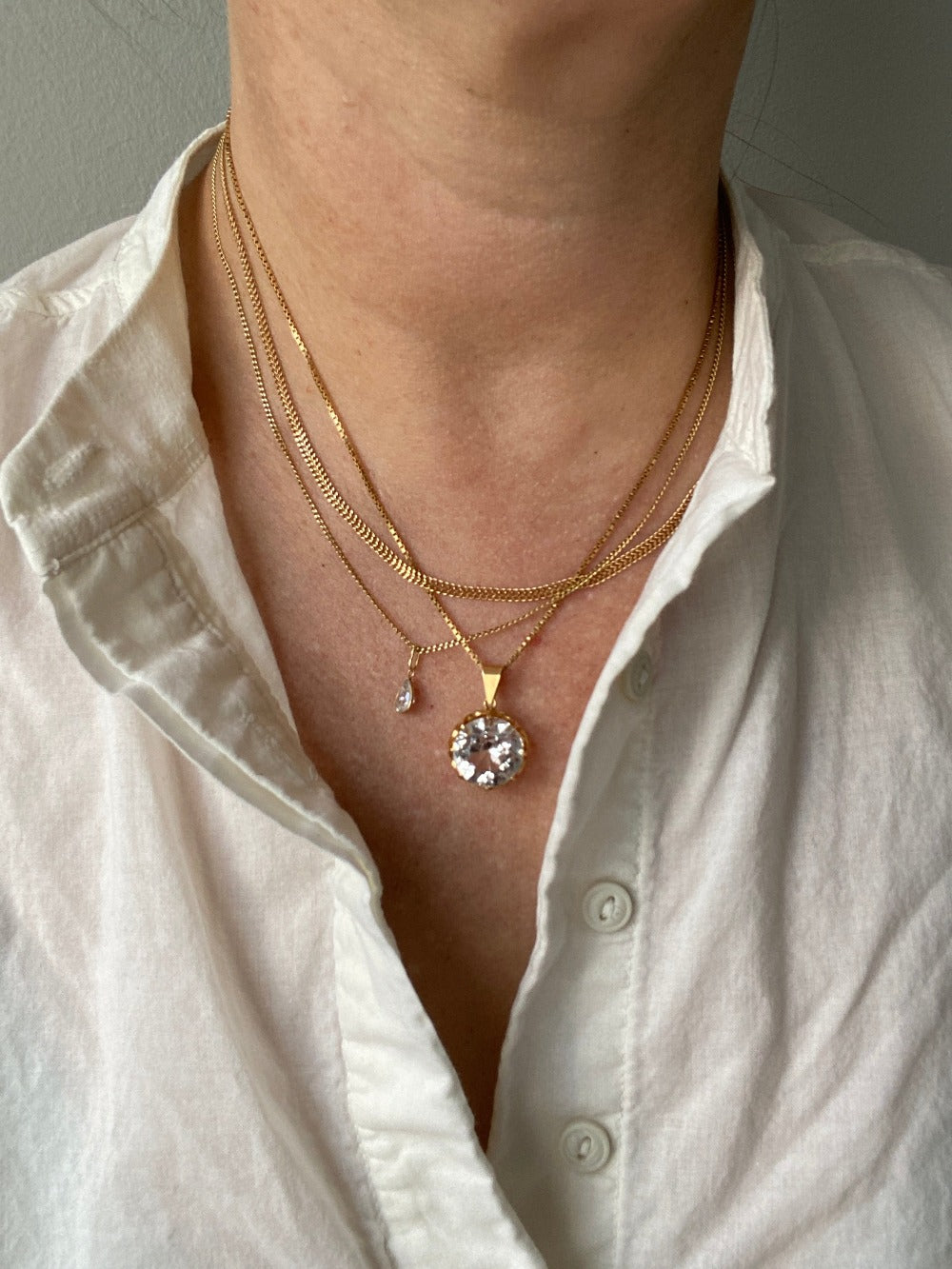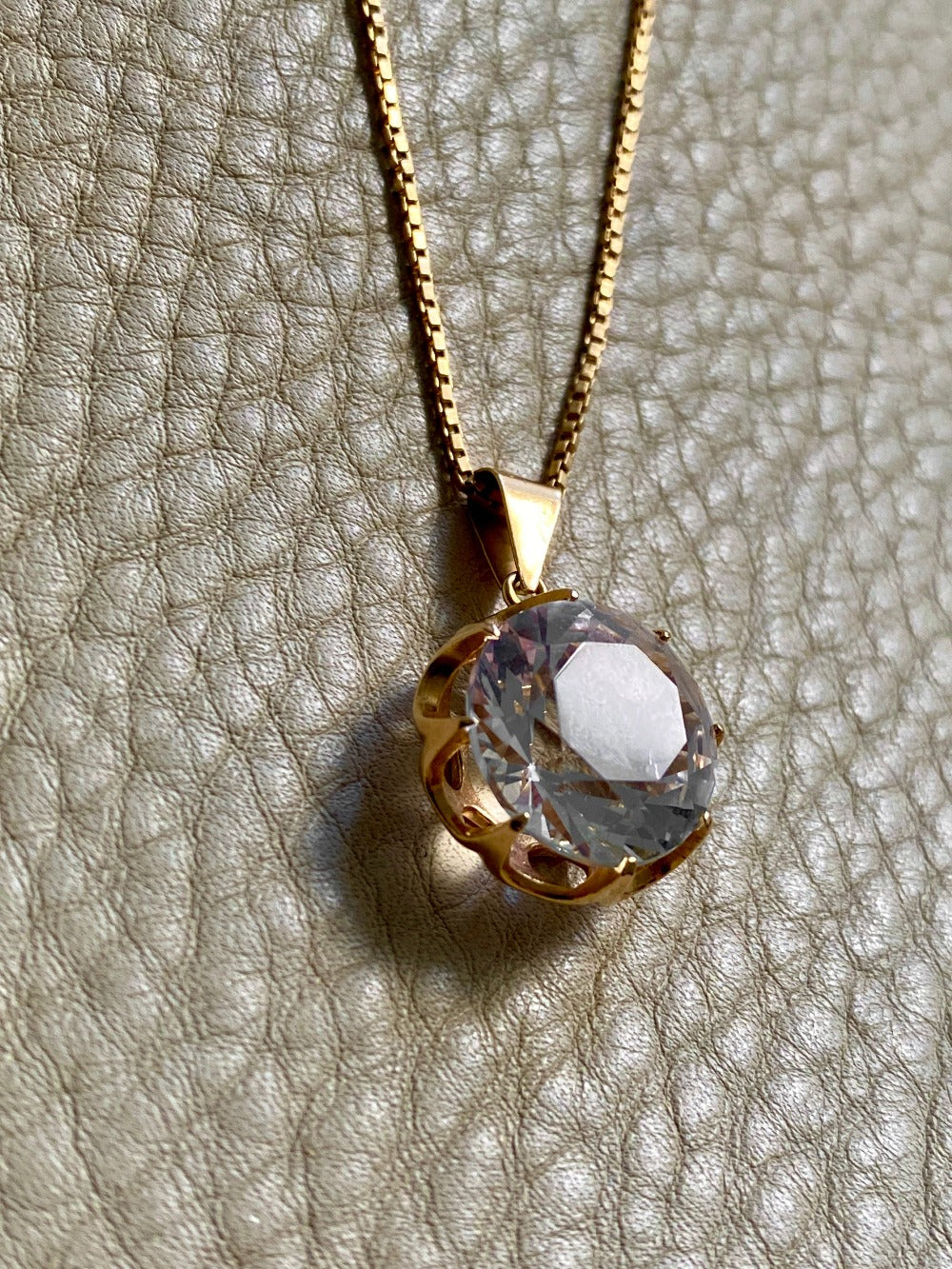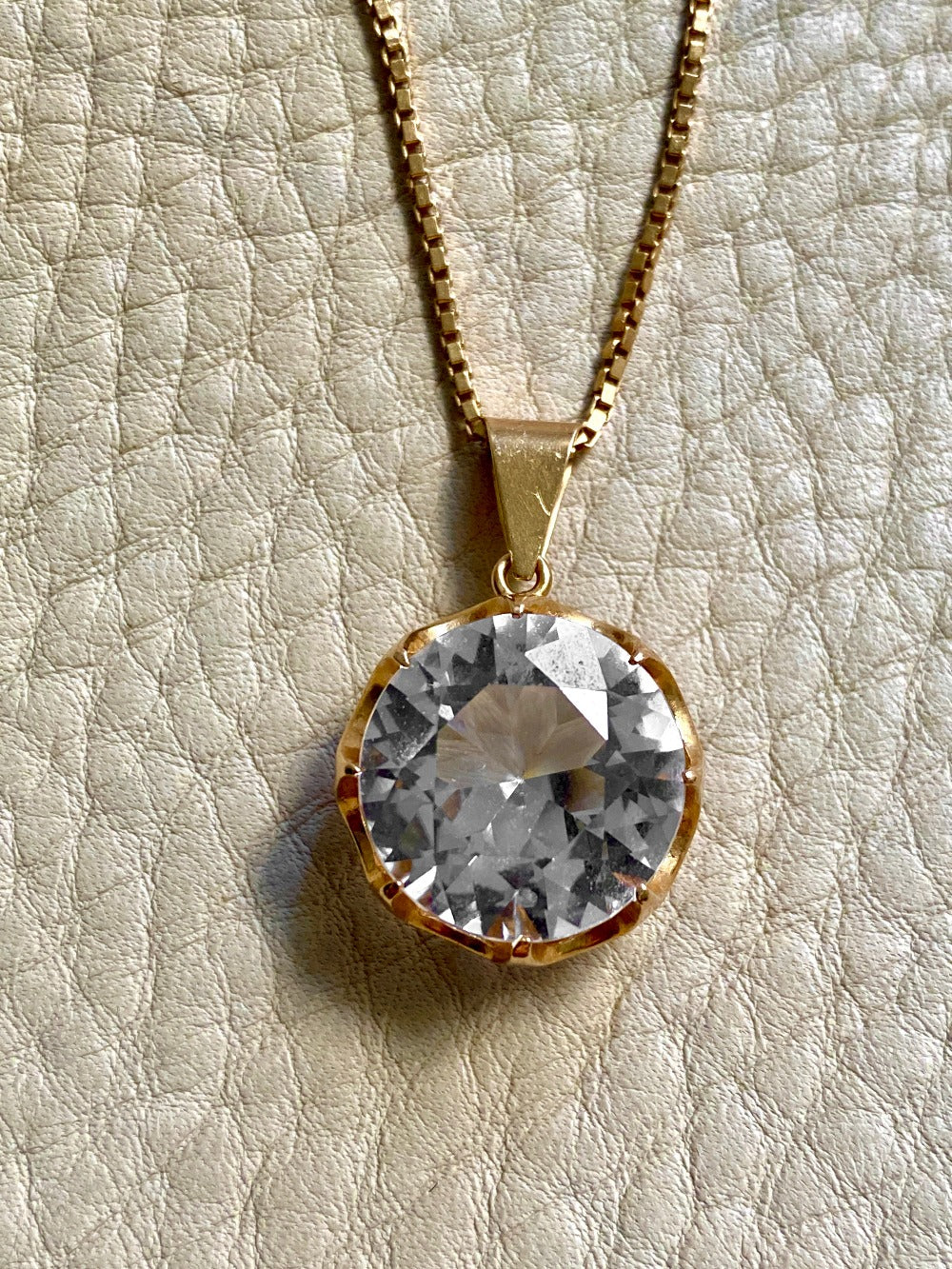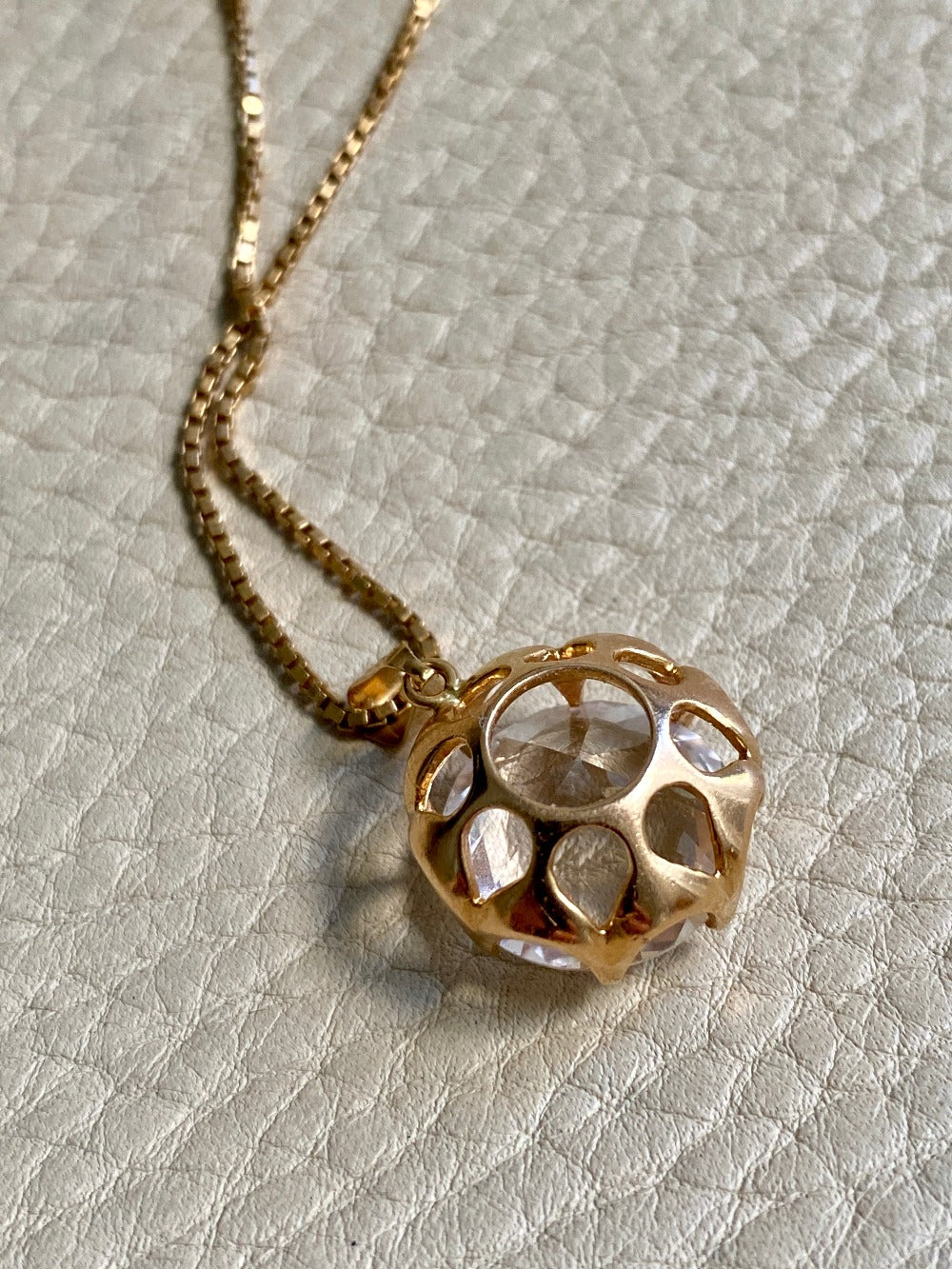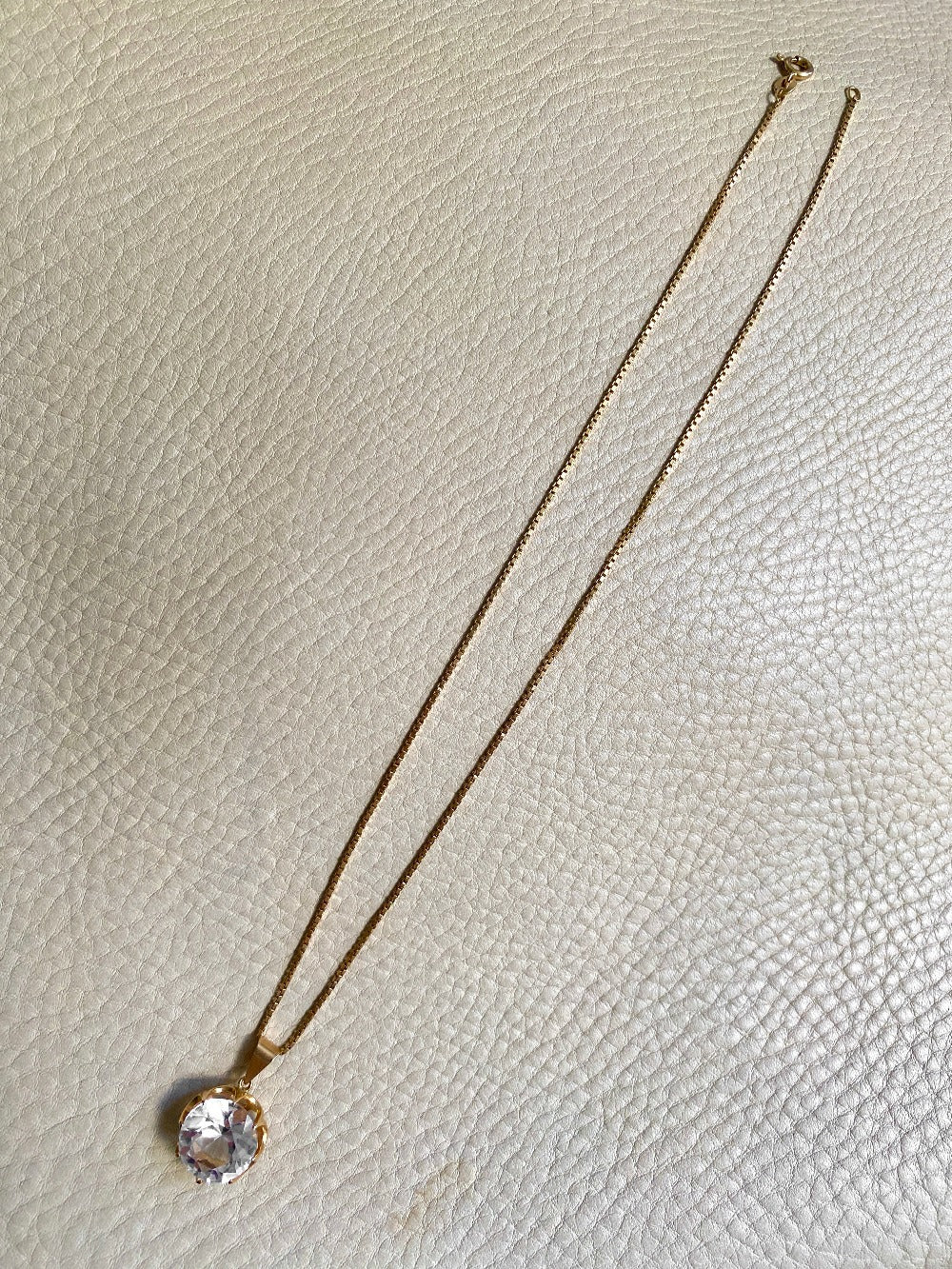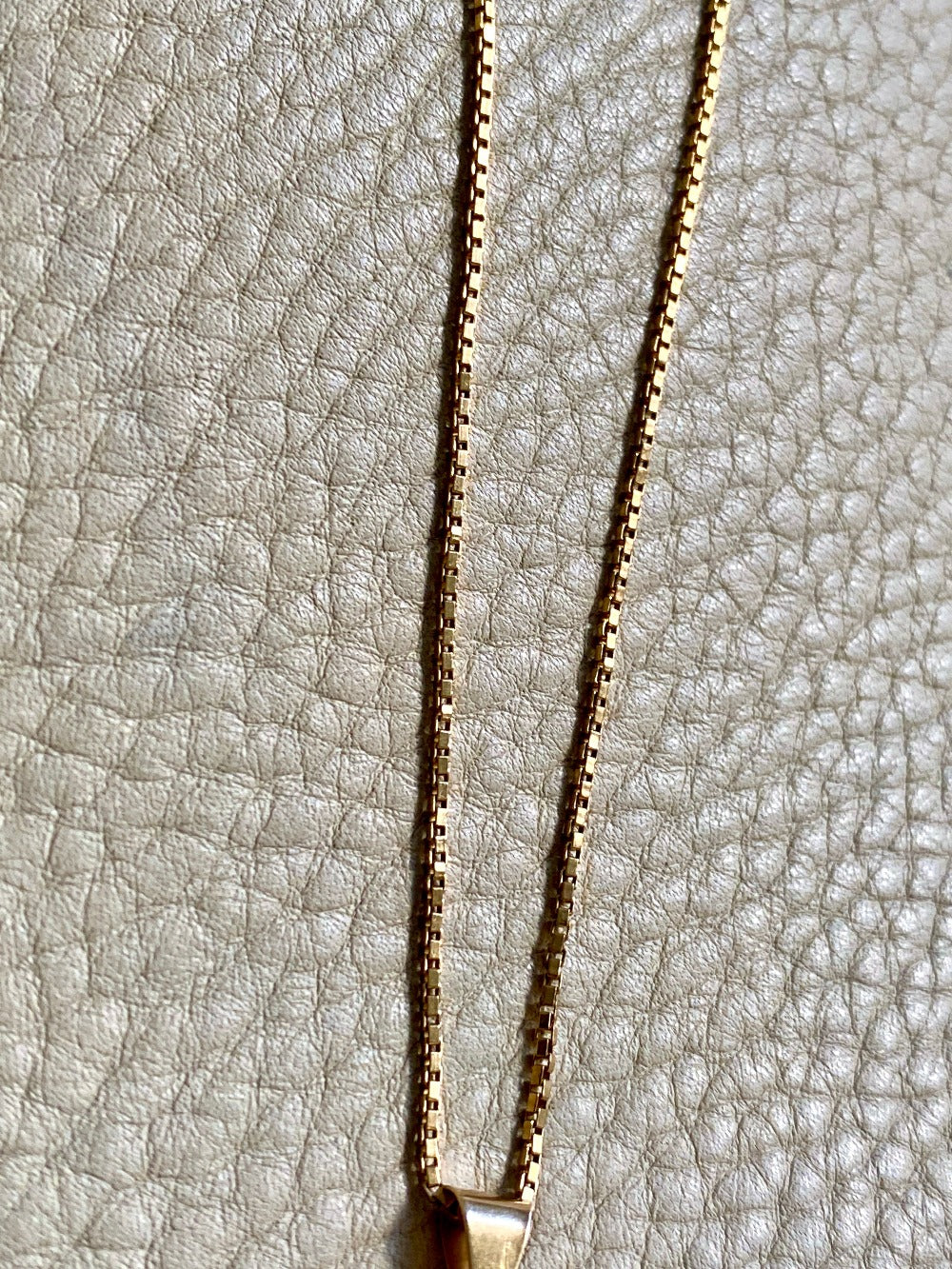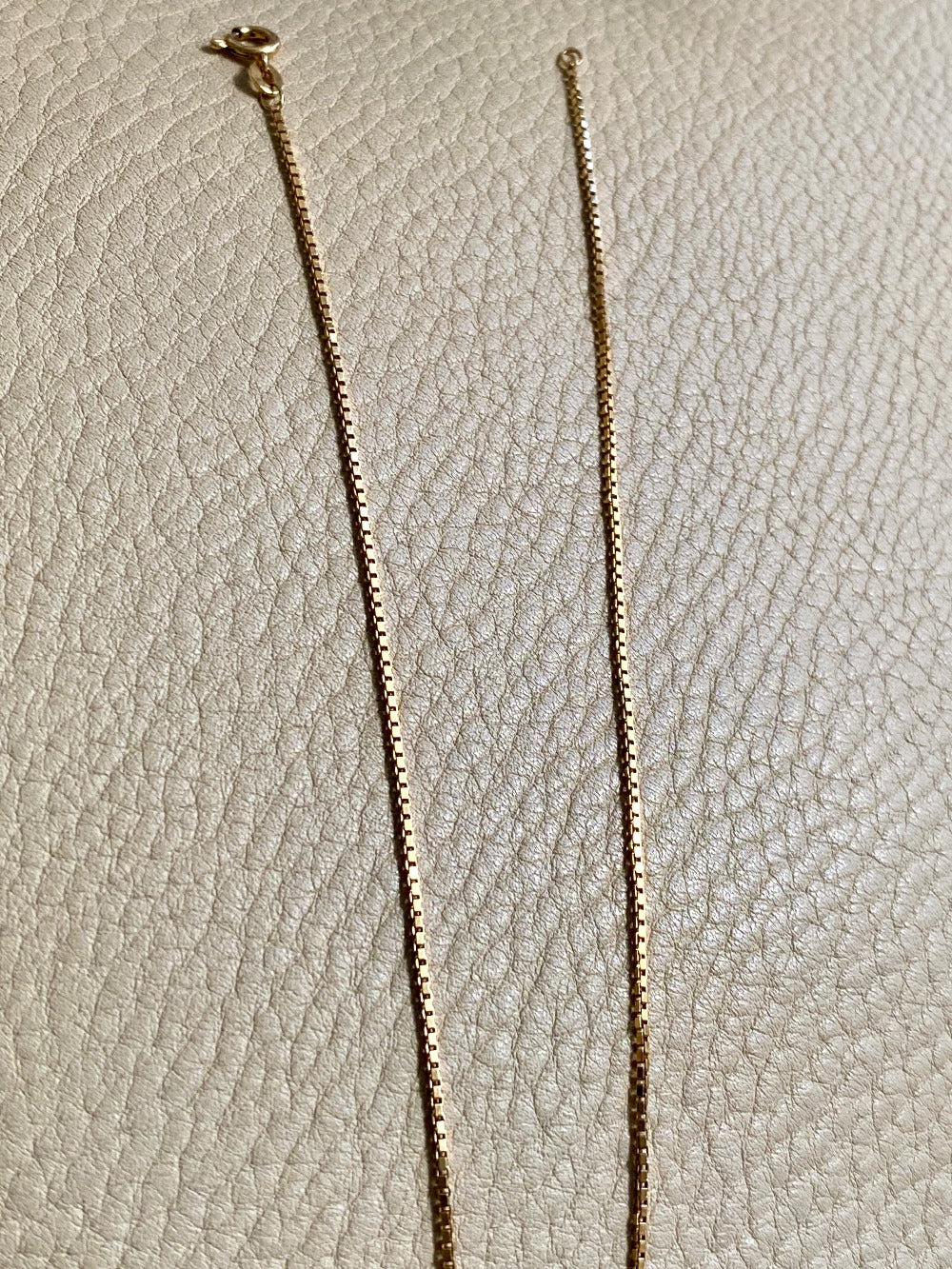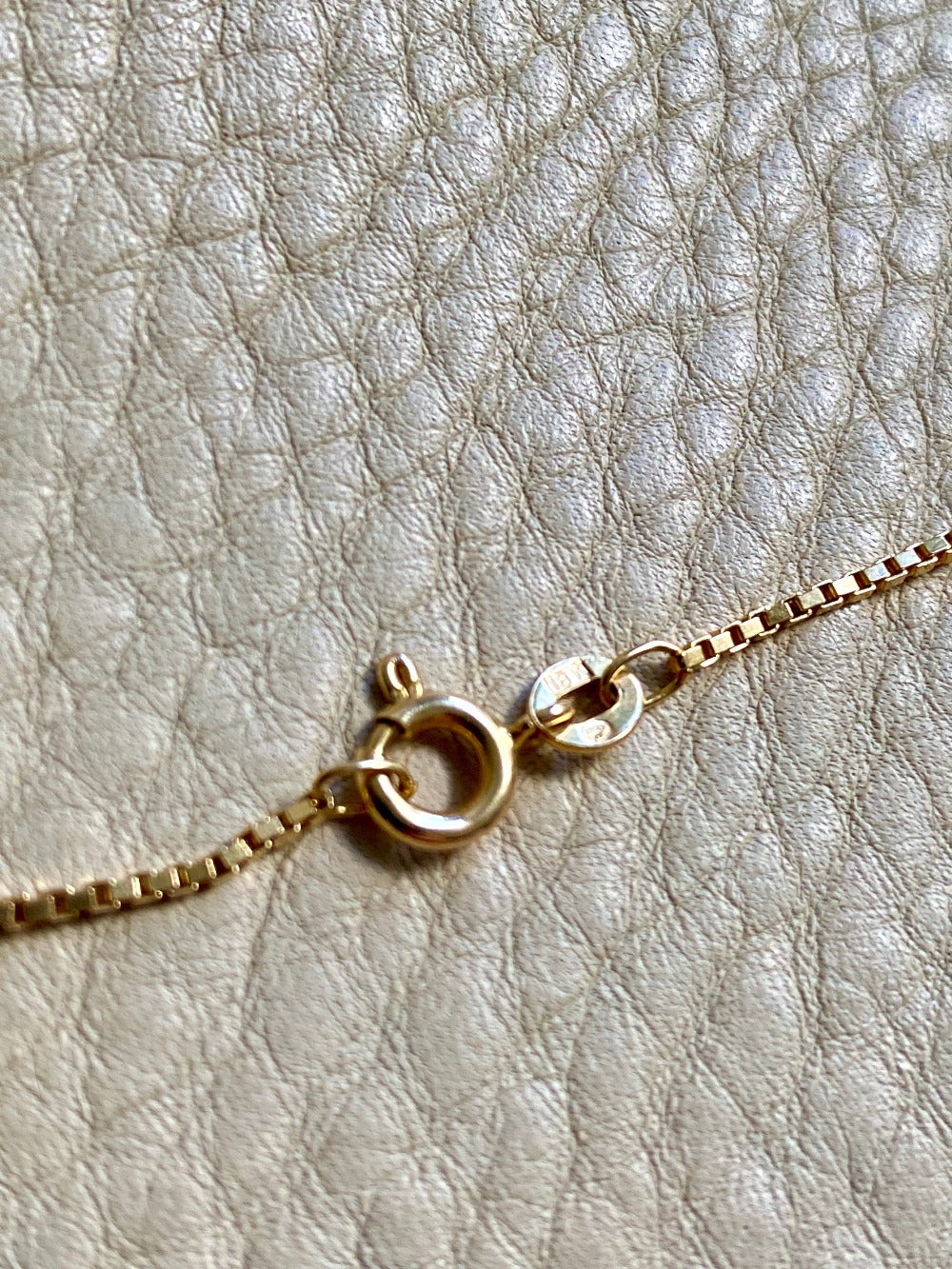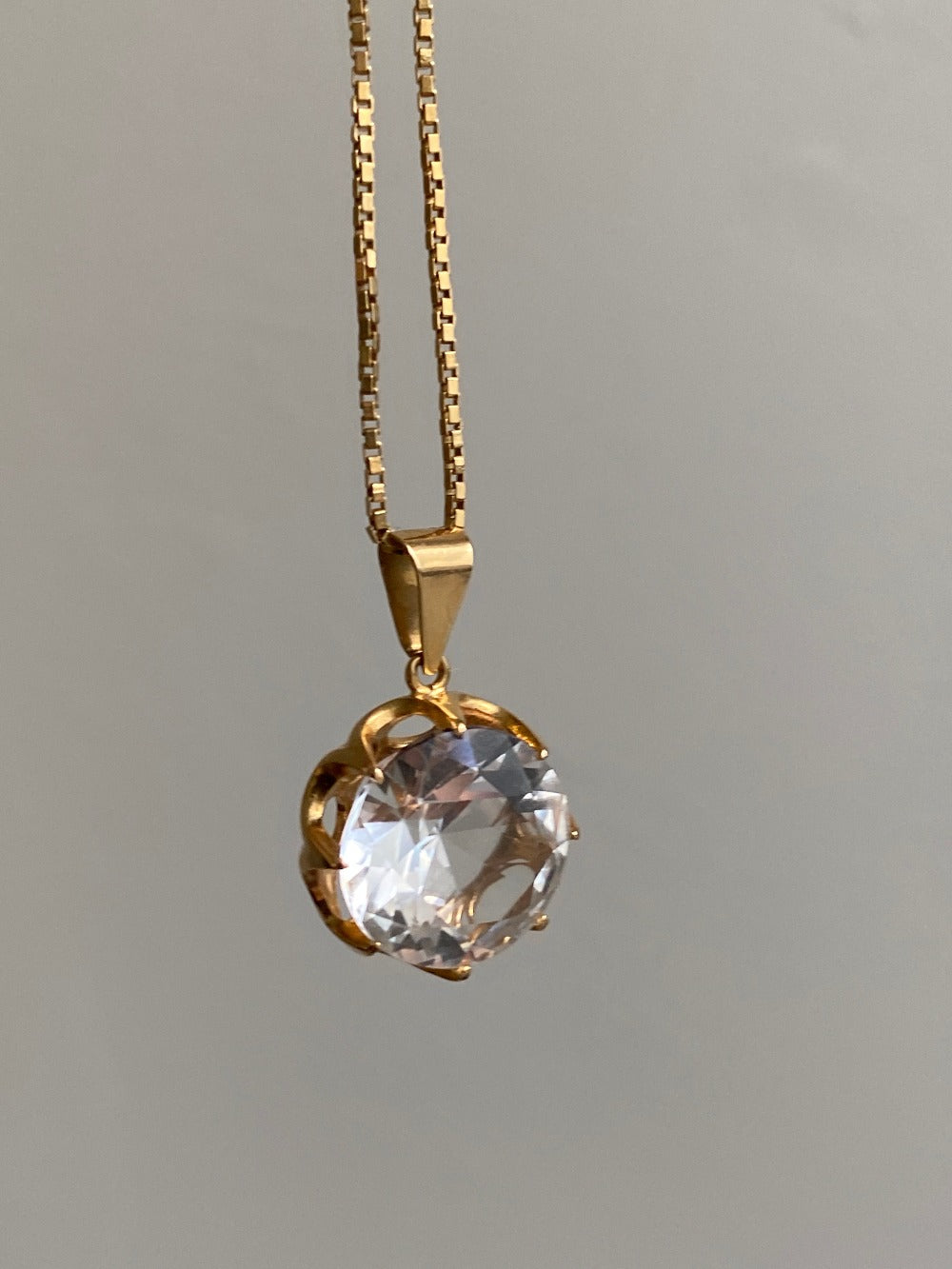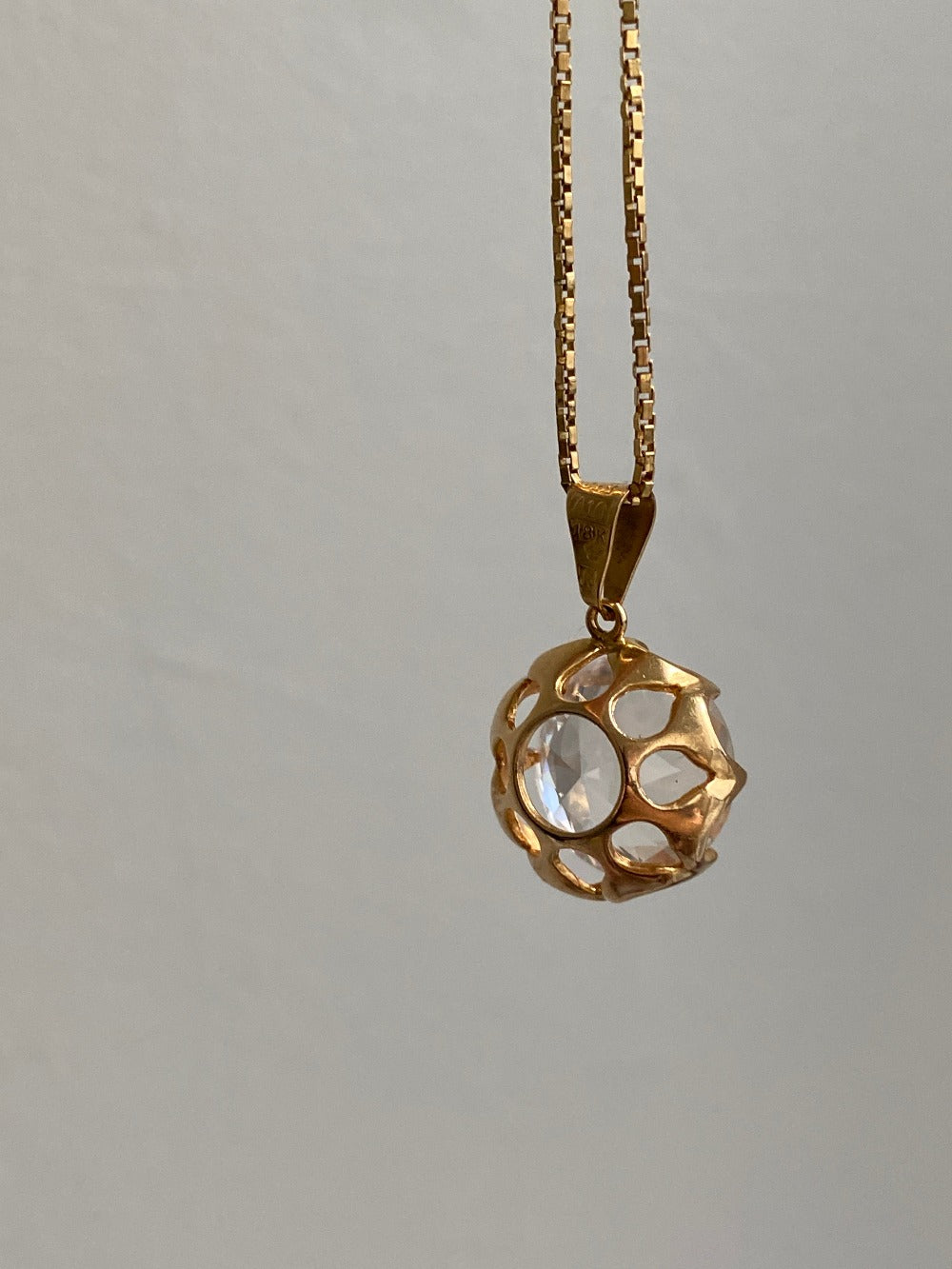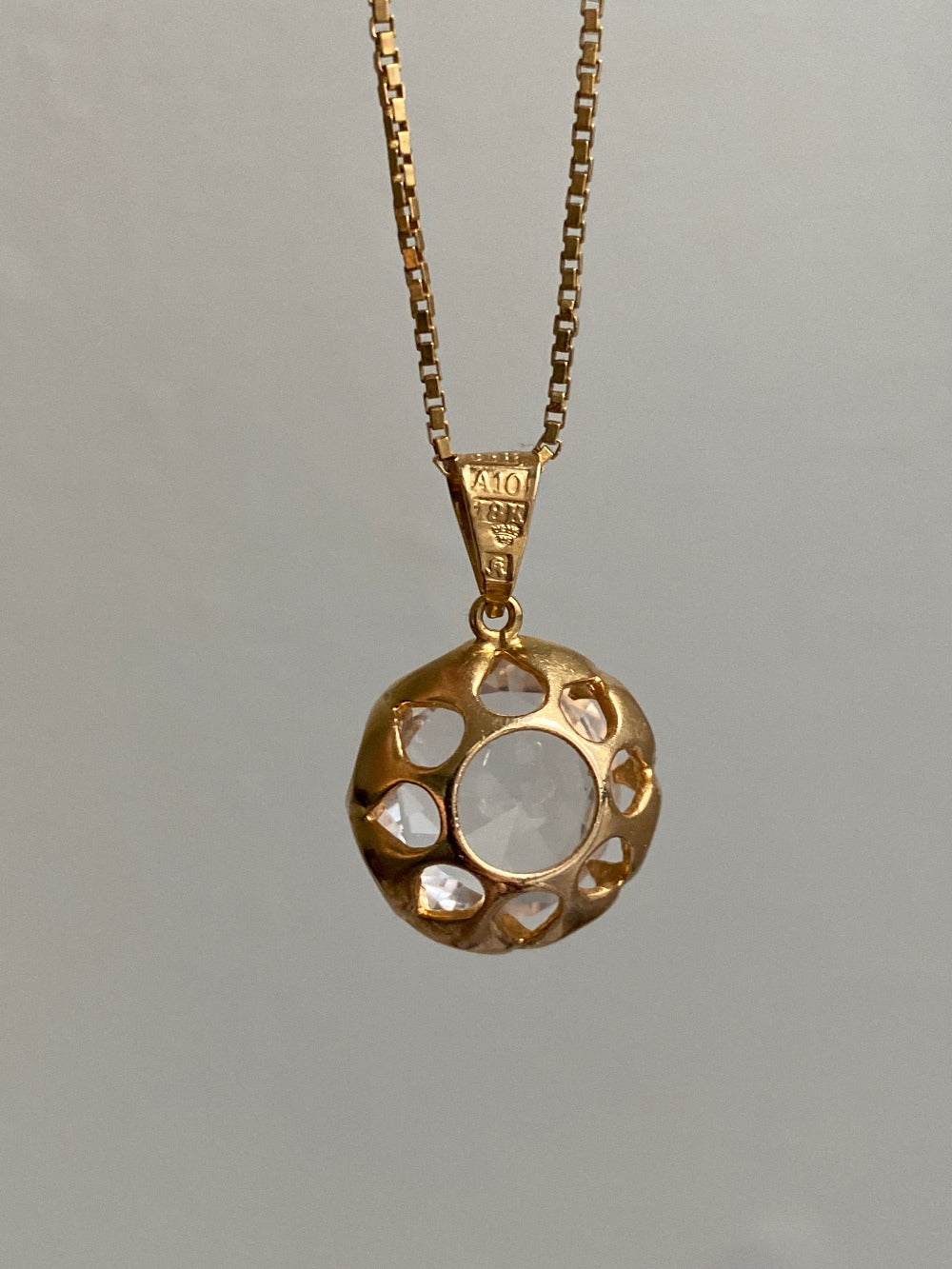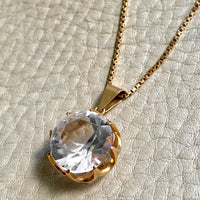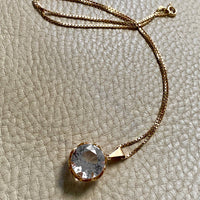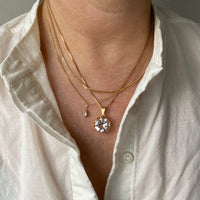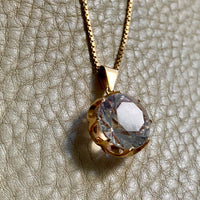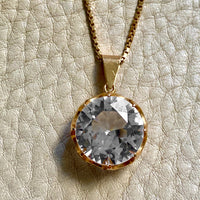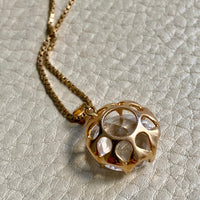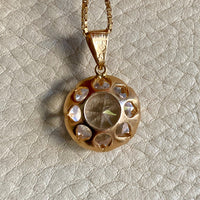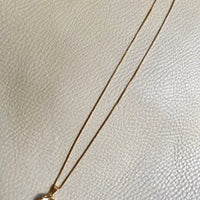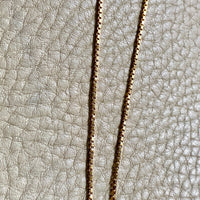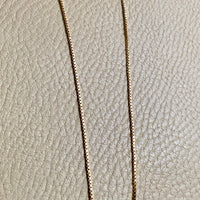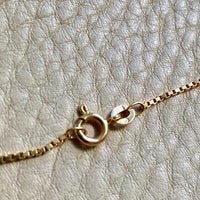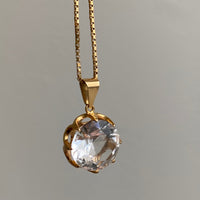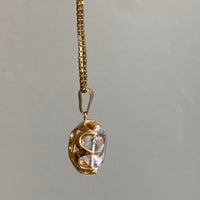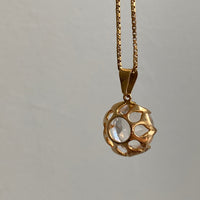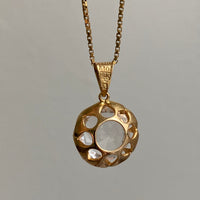 Crystal Swedish pendant necklace - Solid 18k gold - Made in 1975

Free USA Shipping

Handmade

High quality leather
Welcome to my jewelry box. In addition to leather, I have a fondness for fine yet wearable solid gold and silver jewelry. In particular I love fine mid-century pieces from Sweden, Finland, Denmark, and Italy. I scour European auction houses to find the best vintage pieces to import, to wear and to share.
***
Faceted Crystal Swedish pendant necklace - Solid 18k gold
Sparkling Swedish vintage, 18K gold, 17 inch length, faceted quartz pendant necklace. Pendant has full Swedish hallmarks for maker, gold purity, year and location. A sizable pendant at nearly 1 inch long from including the bail. 
The detail I am drawn to is the repeated droplet form encircling the back of the pendant. I love the way the repeat creates a modern geometric floral pattern. It's like a secret on the back of the pendant -  the fun kind of secret!
I love the way this piece layers with other necklaces.

 ***
Details
Clear Quartz Crystal Pendant
Maker BEH
Active from 1962
Stockholm, Sweden
Made in 1975
18k gold (solid not plated or fill)
Pendant measures just under 1 inch length including bail
Full Swedish hallmarks for maker, gold purity, year, location
Very good condition
Box Chain
18k gold (solid not plated or fill)
17 inch (43 cm) length
Hallmarks for gold purity and triple crown for Sweden
Good condition
Break down your payments at no charge with ShopPay - the purple icon above.
Please reach out with any questions jill@scabbyrobot.com
Crystal Swedish Pendant necklace
I love my Crystal Pendant! The pendant is even more beautiful than the photos. This is now one of my favorite pieces. Thank you Jill!
Interior key ring
Each Wedge Bag is made with an interior key ring that is perfect to clip your keys so that you never lose them again.
Also works great with one of my leather leashes to connect a zipper pouch or anything else you like to keep at hand.