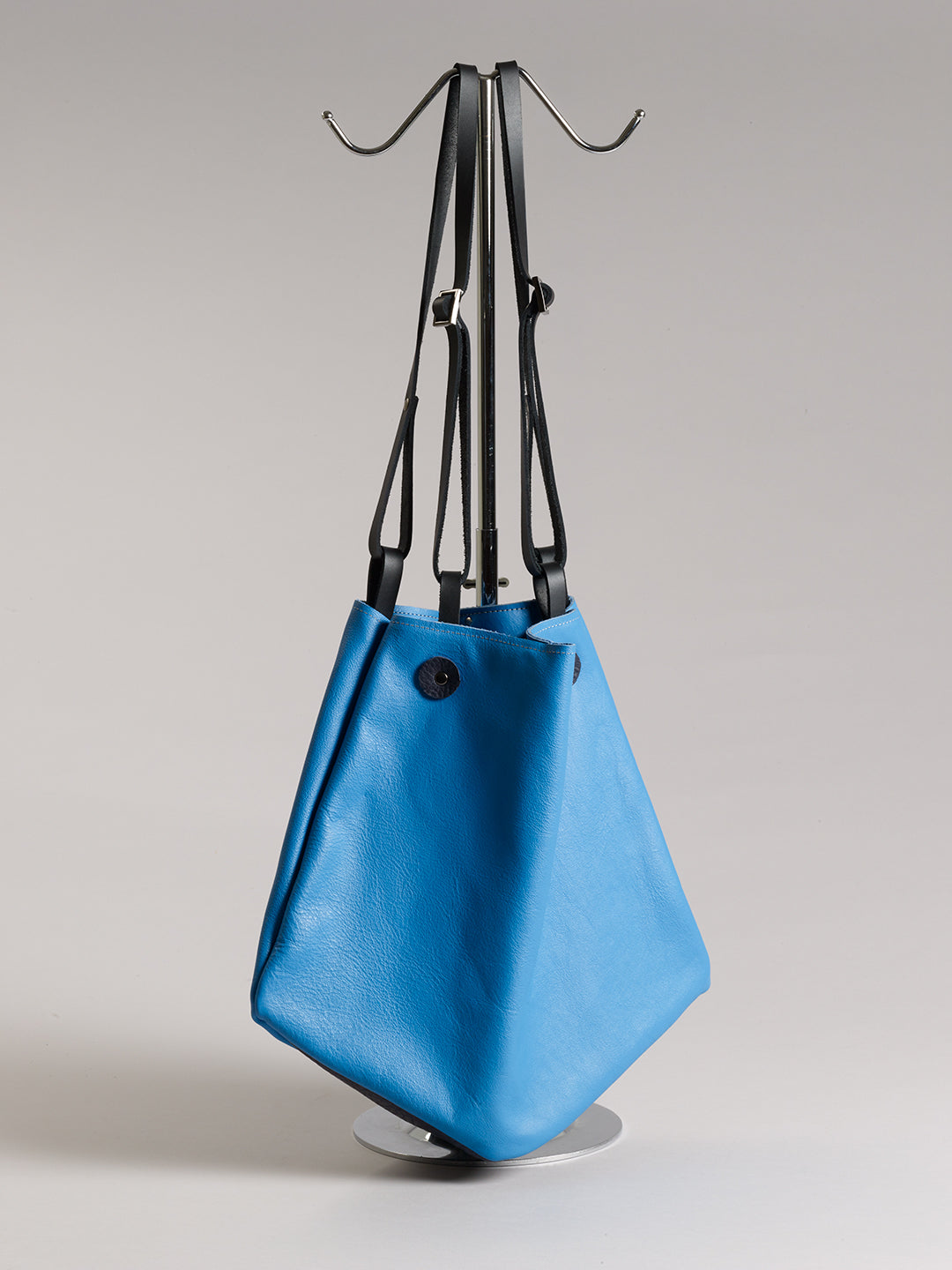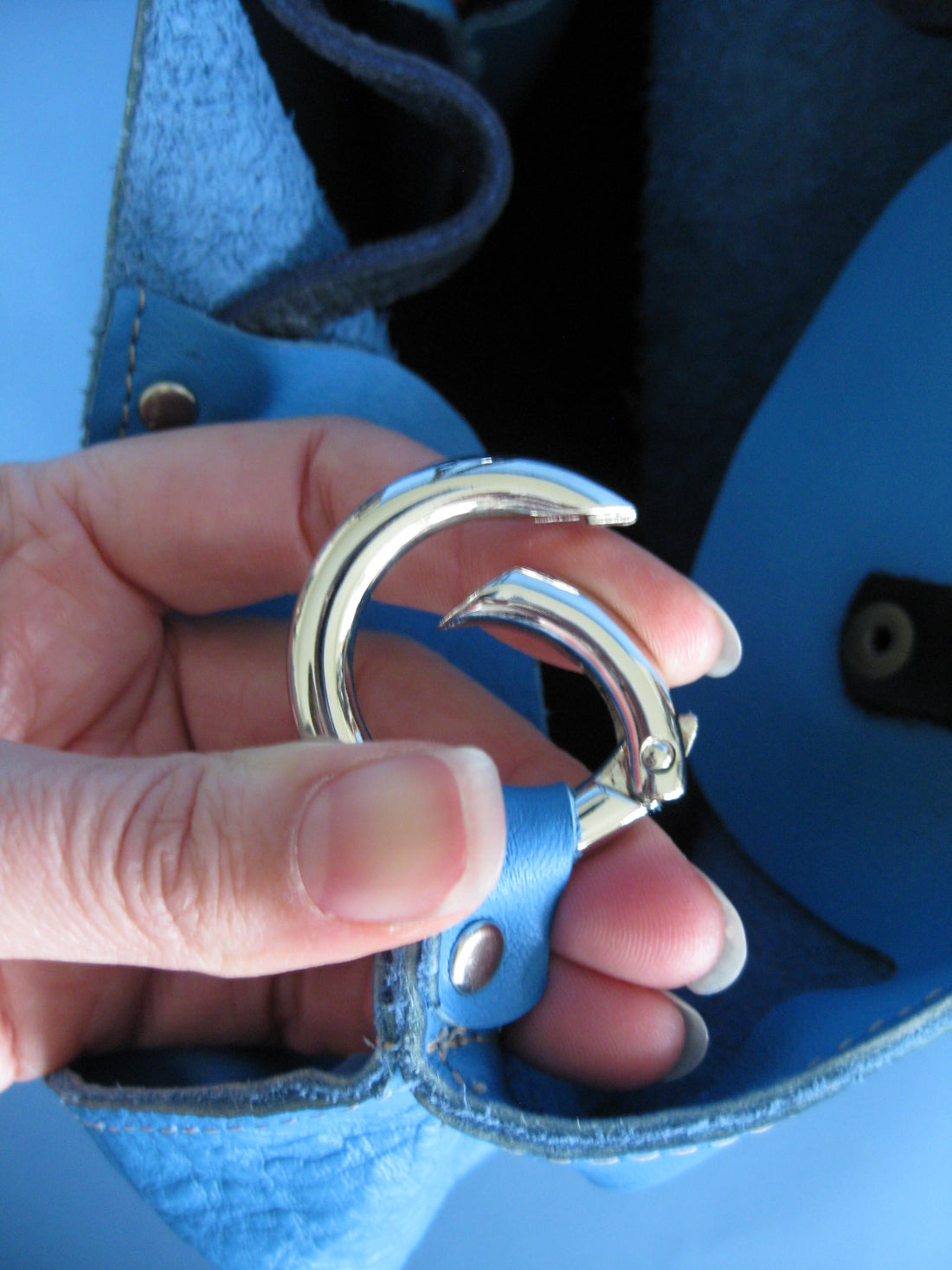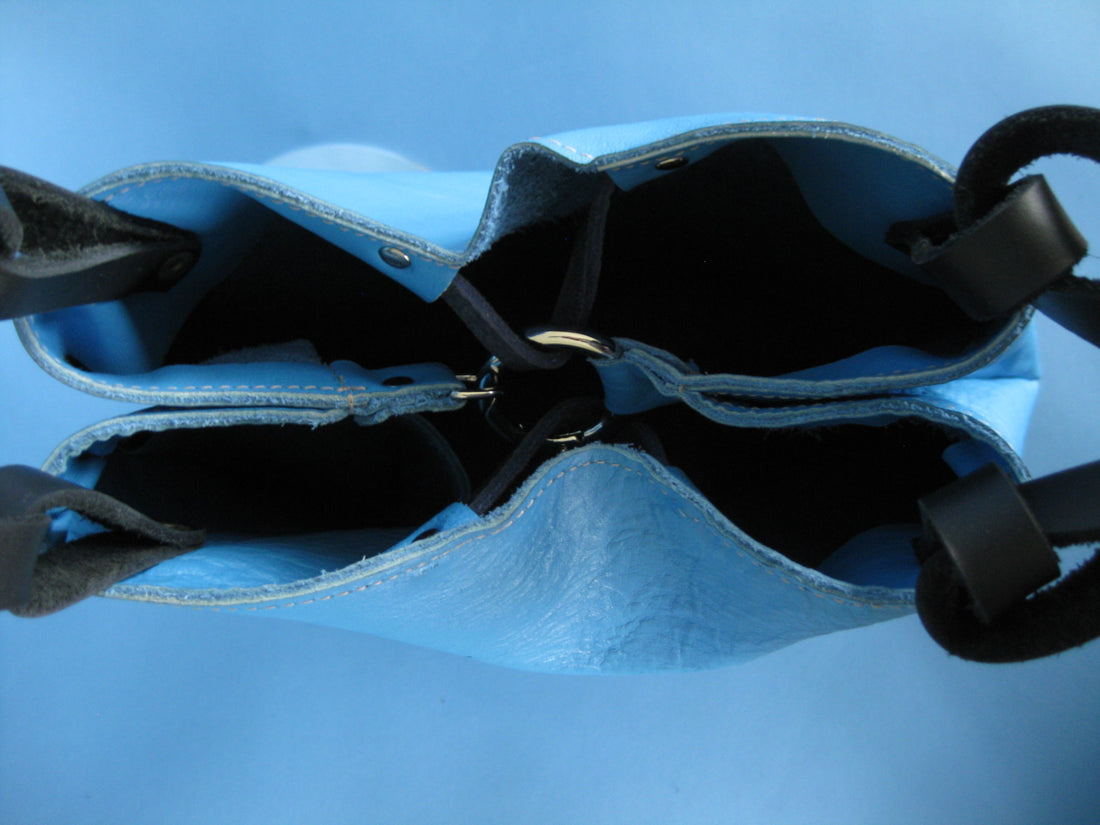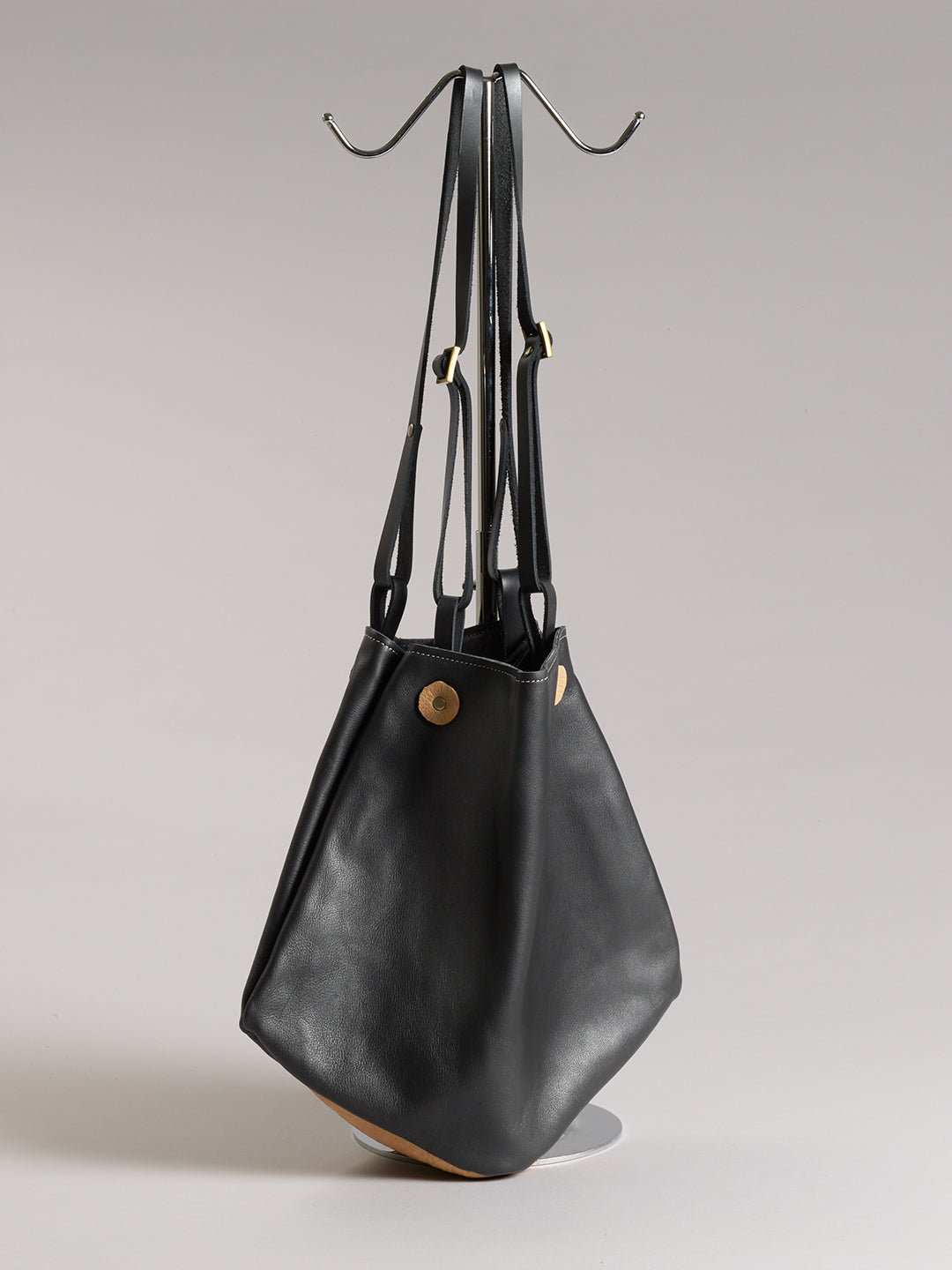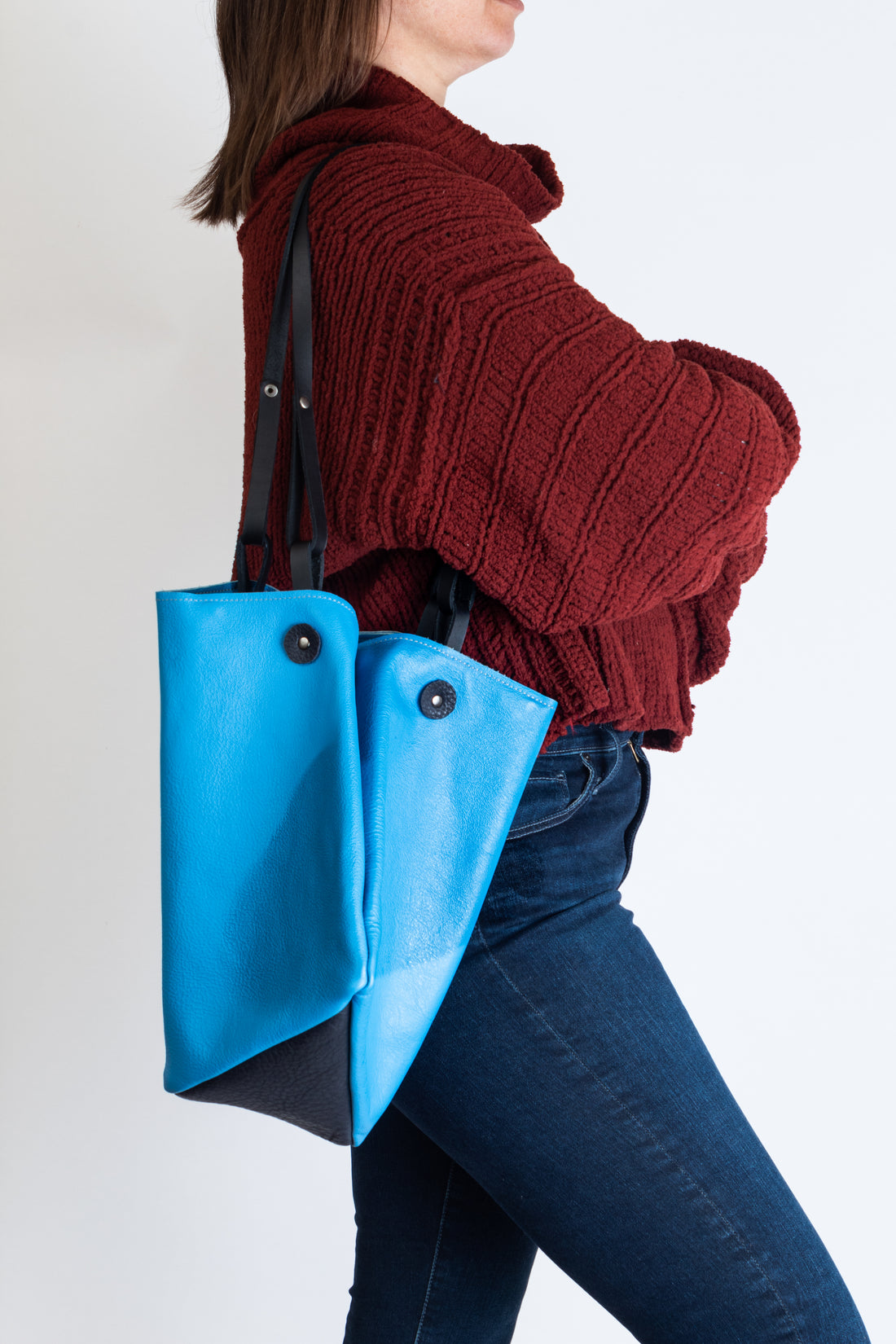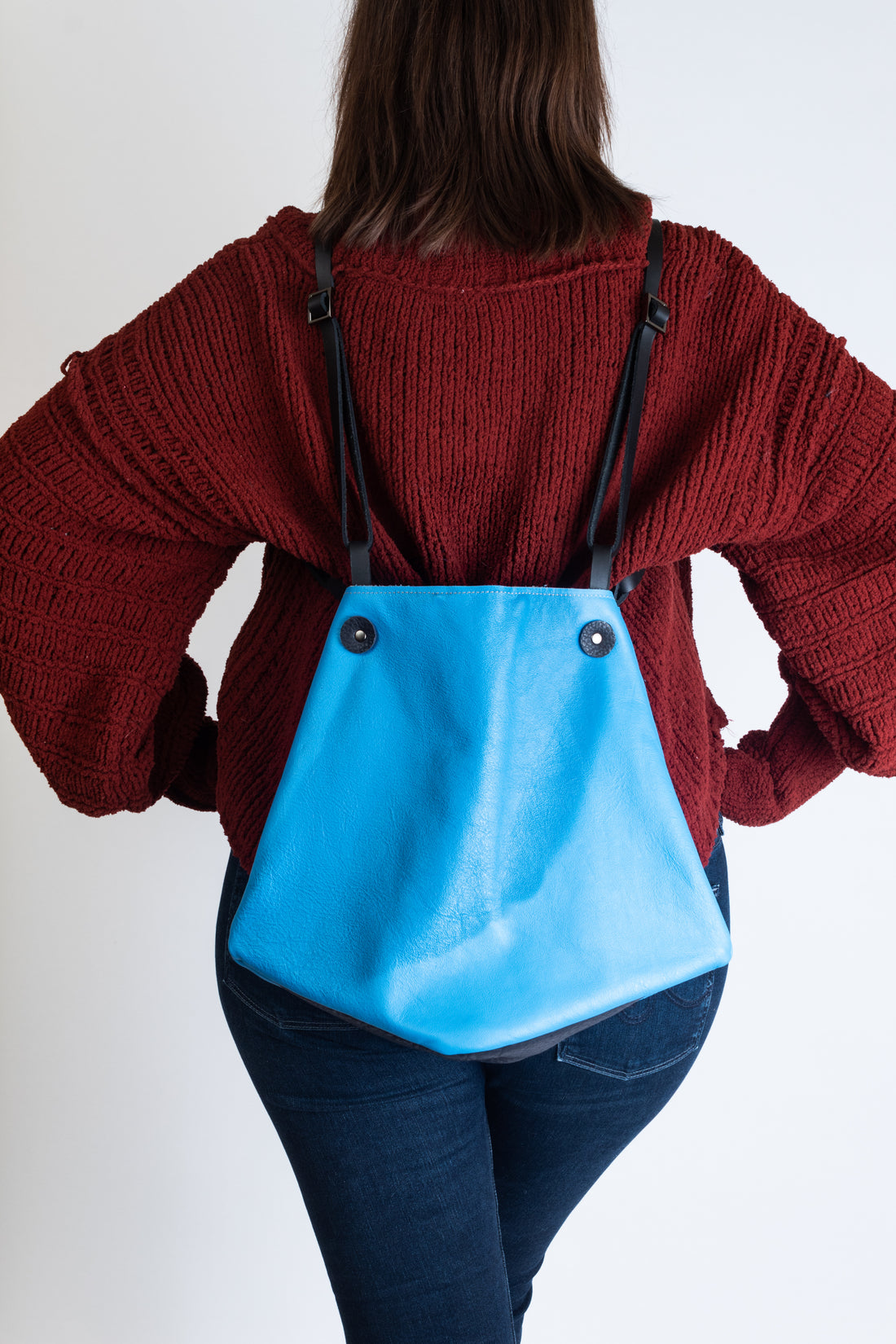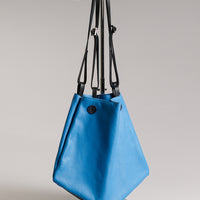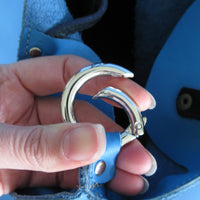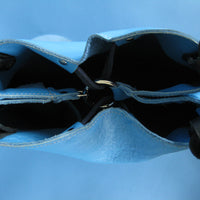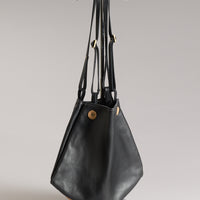 Diamond tote - Mineral Blue leather

Free USA Shipping

Handmade

High quality leather
Specifications
Angular yet soft, this is the new convertible diamond tote.
Soft mineral blue leather body with bull hide base and contrasting dot details. 
Rivets throughout reinforce stress points. 
When worn on one shoulder, the long side of the diamond-shaped base rests comfortably on your hip. 
To wear it on your back, simply separate the straps and put one arm through each.
Measures approximately 15"w x 14"h x 5"d
Fully adjustable straps make it easy to get the perfect fit for your body.
Unique 4-point clasp system closes the top as you like. 
One interior phone pocket.
Interior key ring
Each Wedge Bag is made with an interior key ring that is perfect to clip your keys so that you never lose them again.
Also works great with one of my leather leashes to connect a zipper pouch or anything else you like to keep at hand.