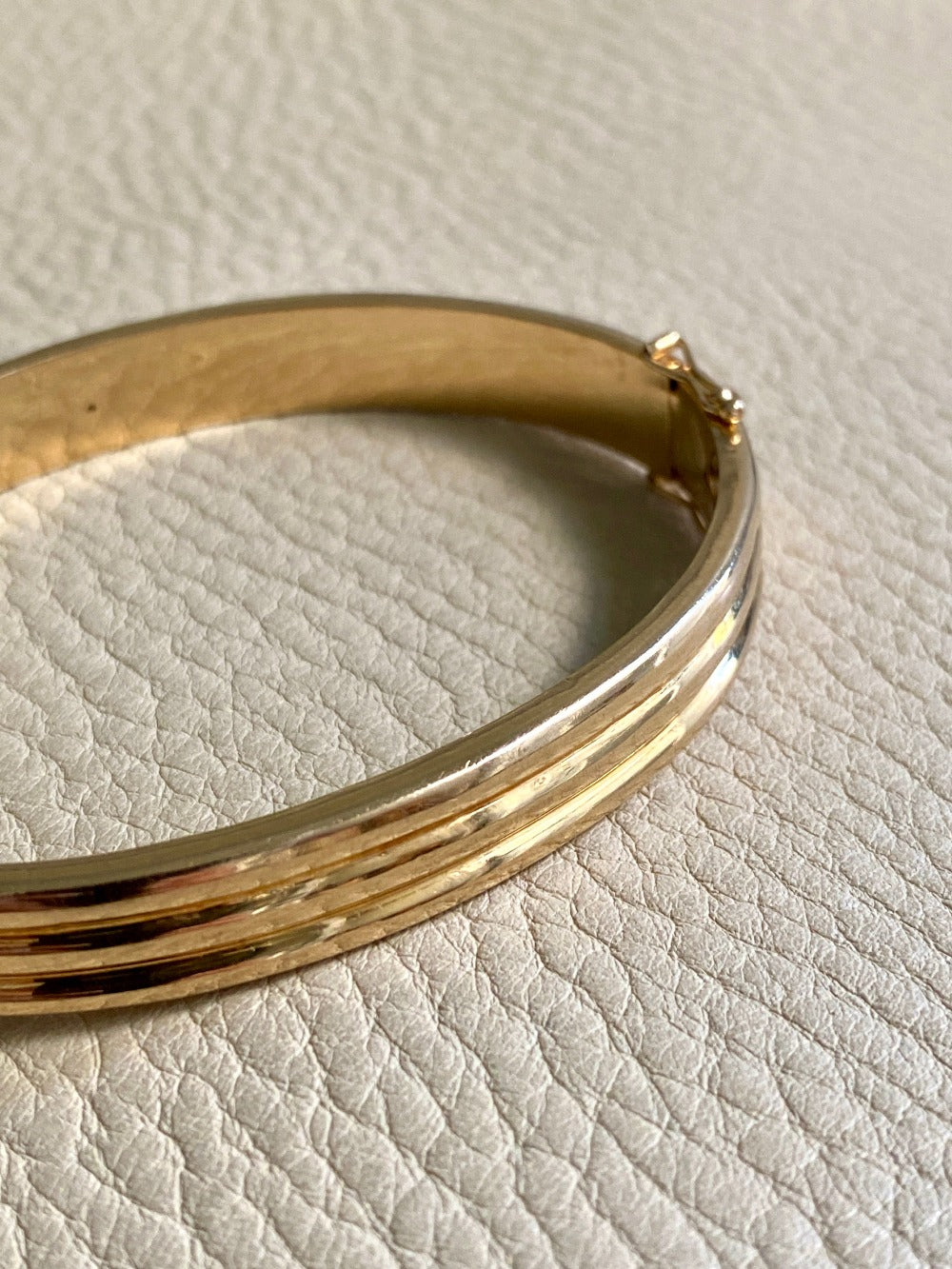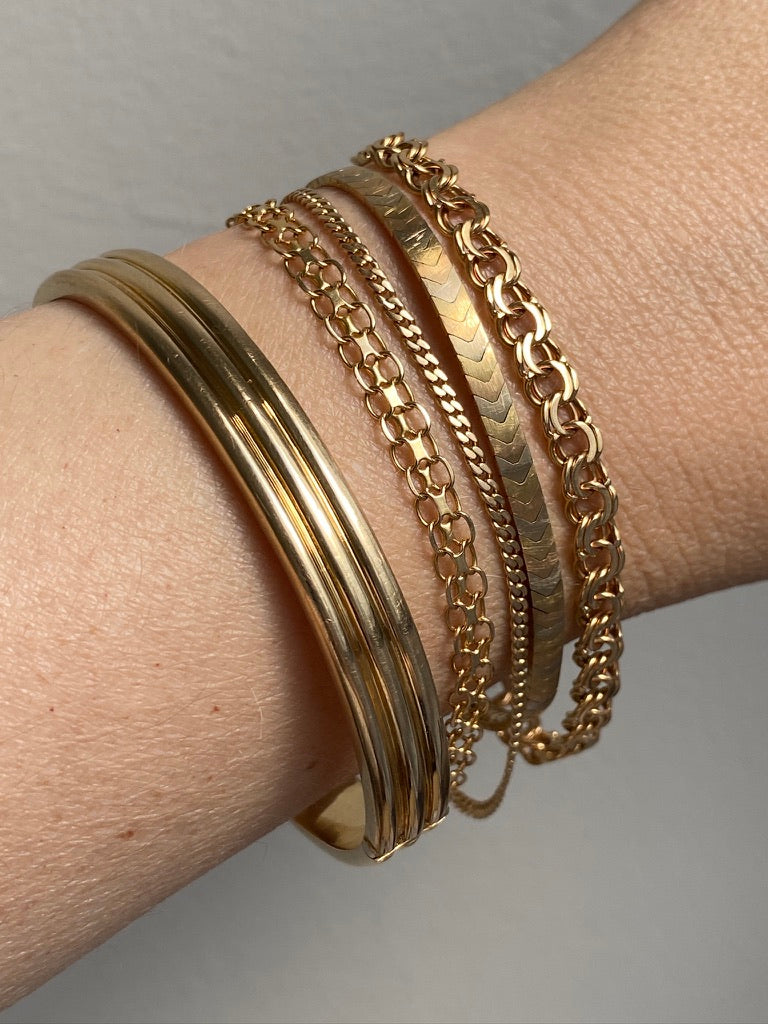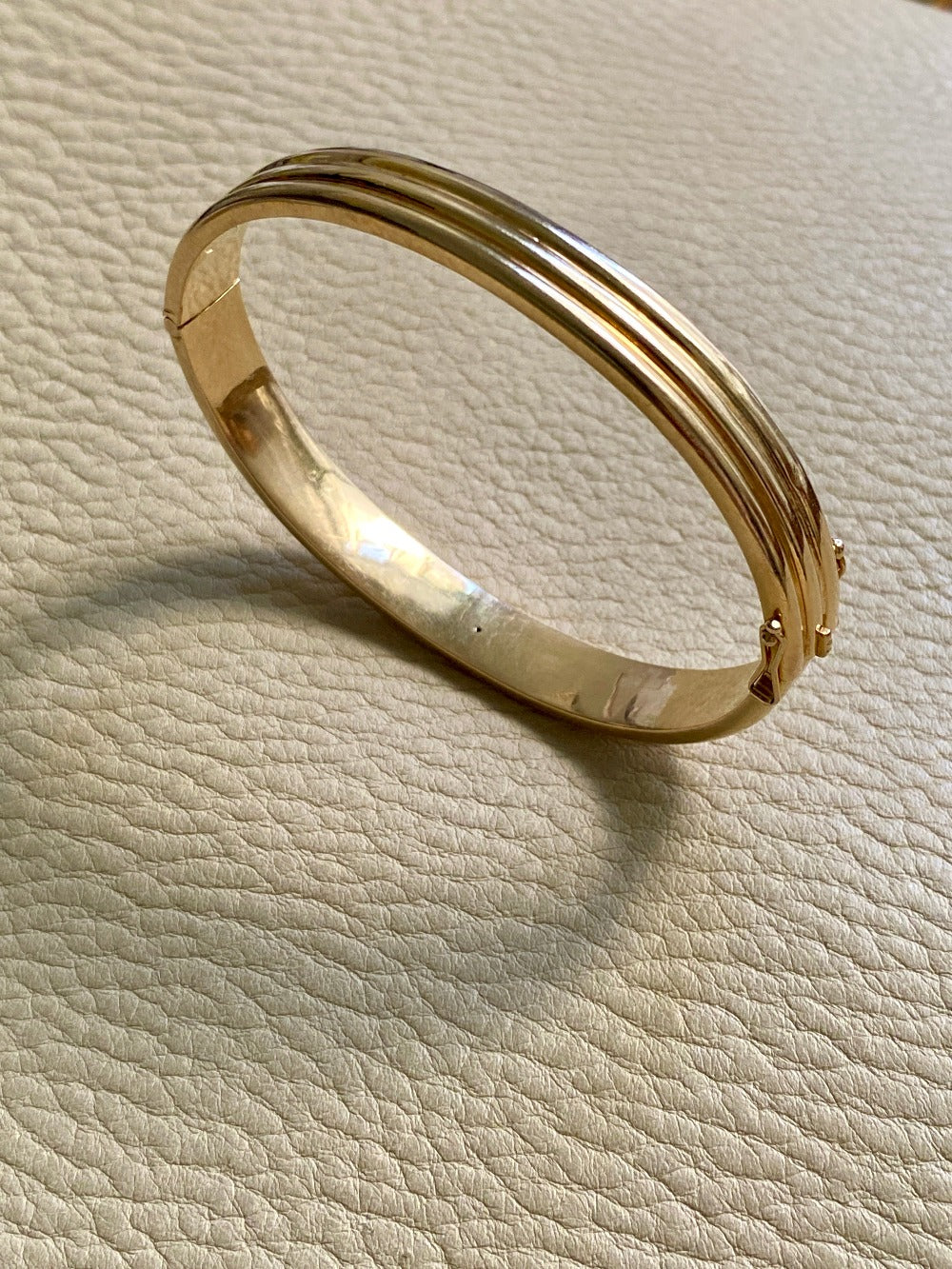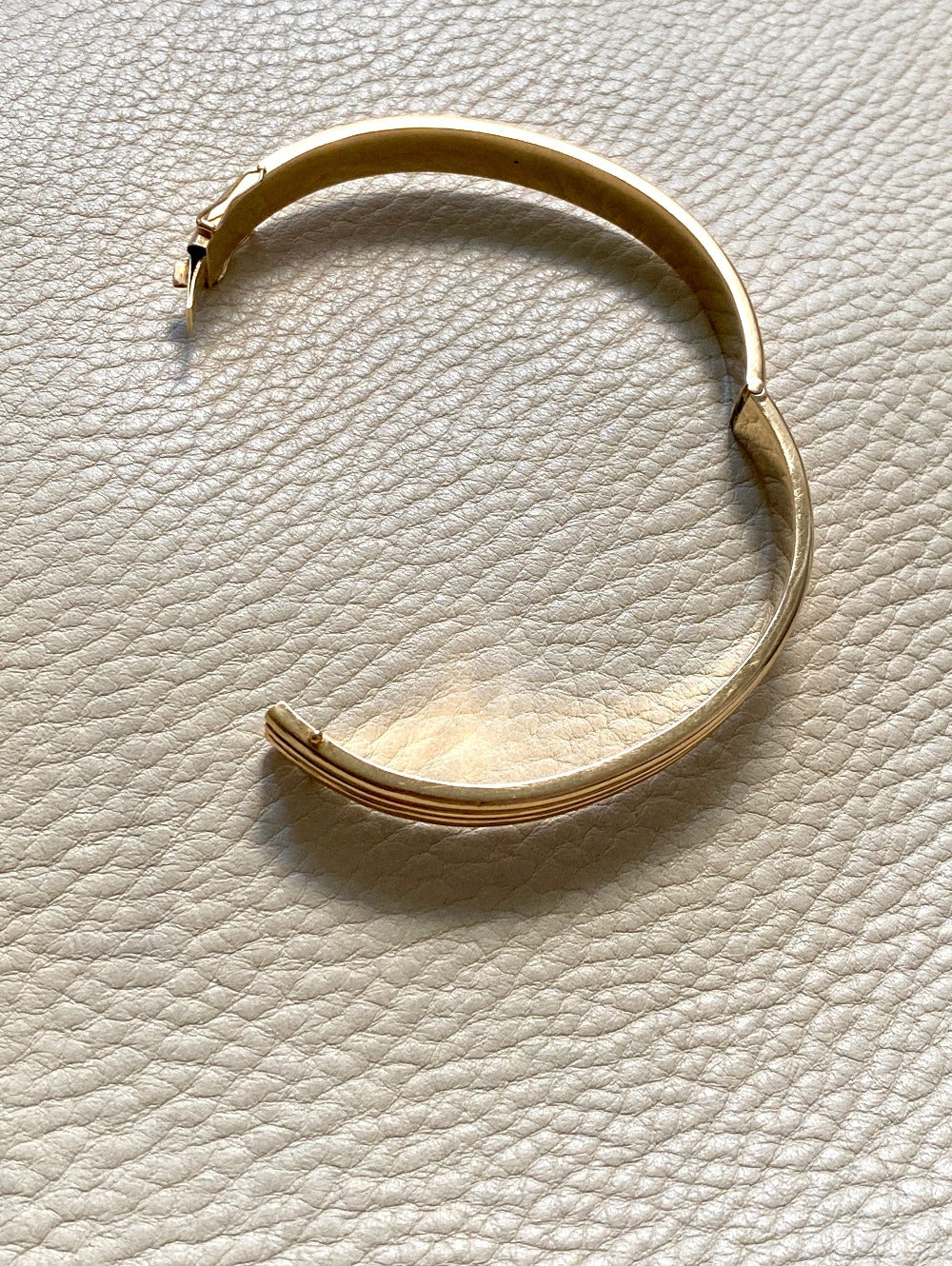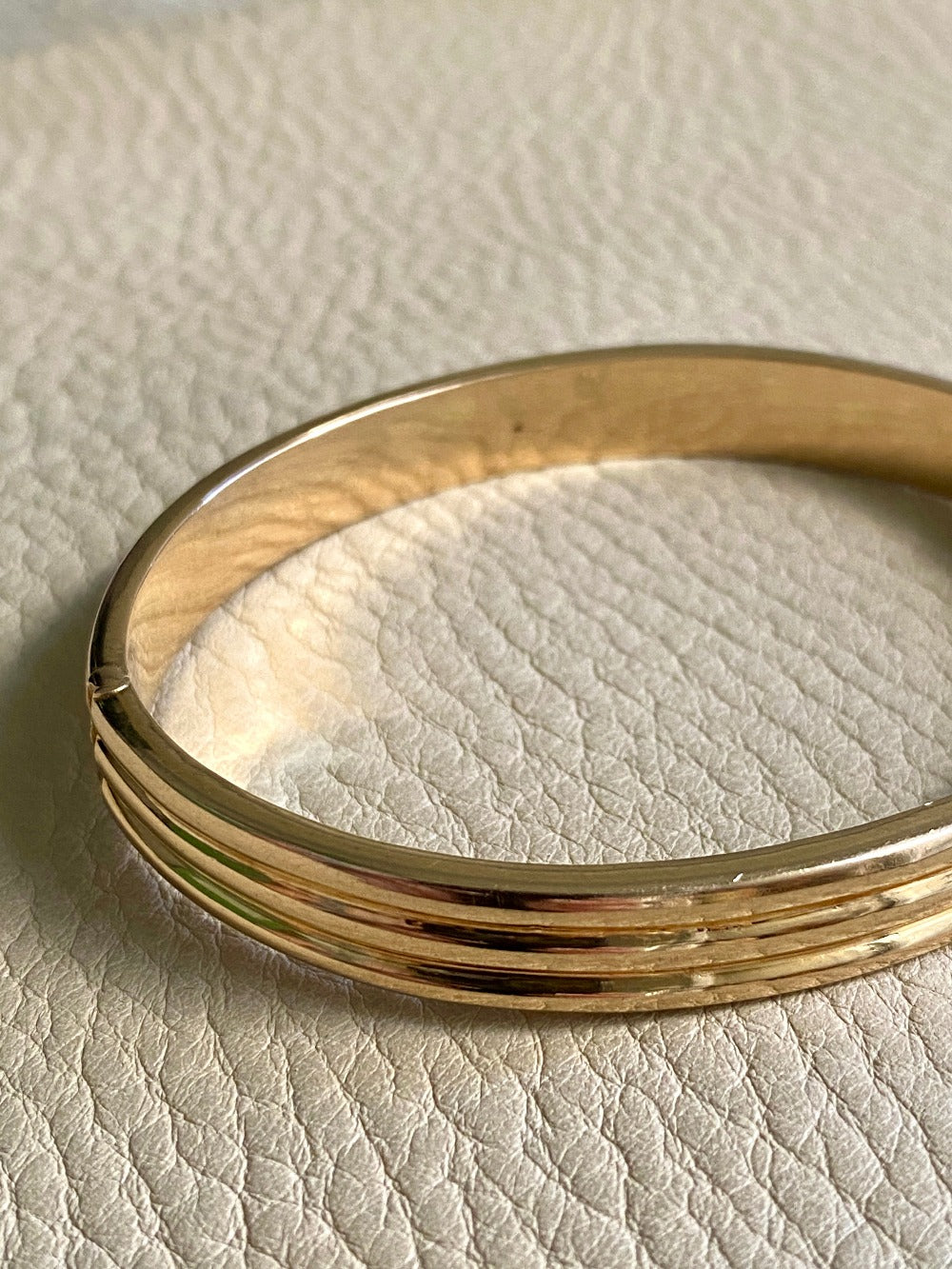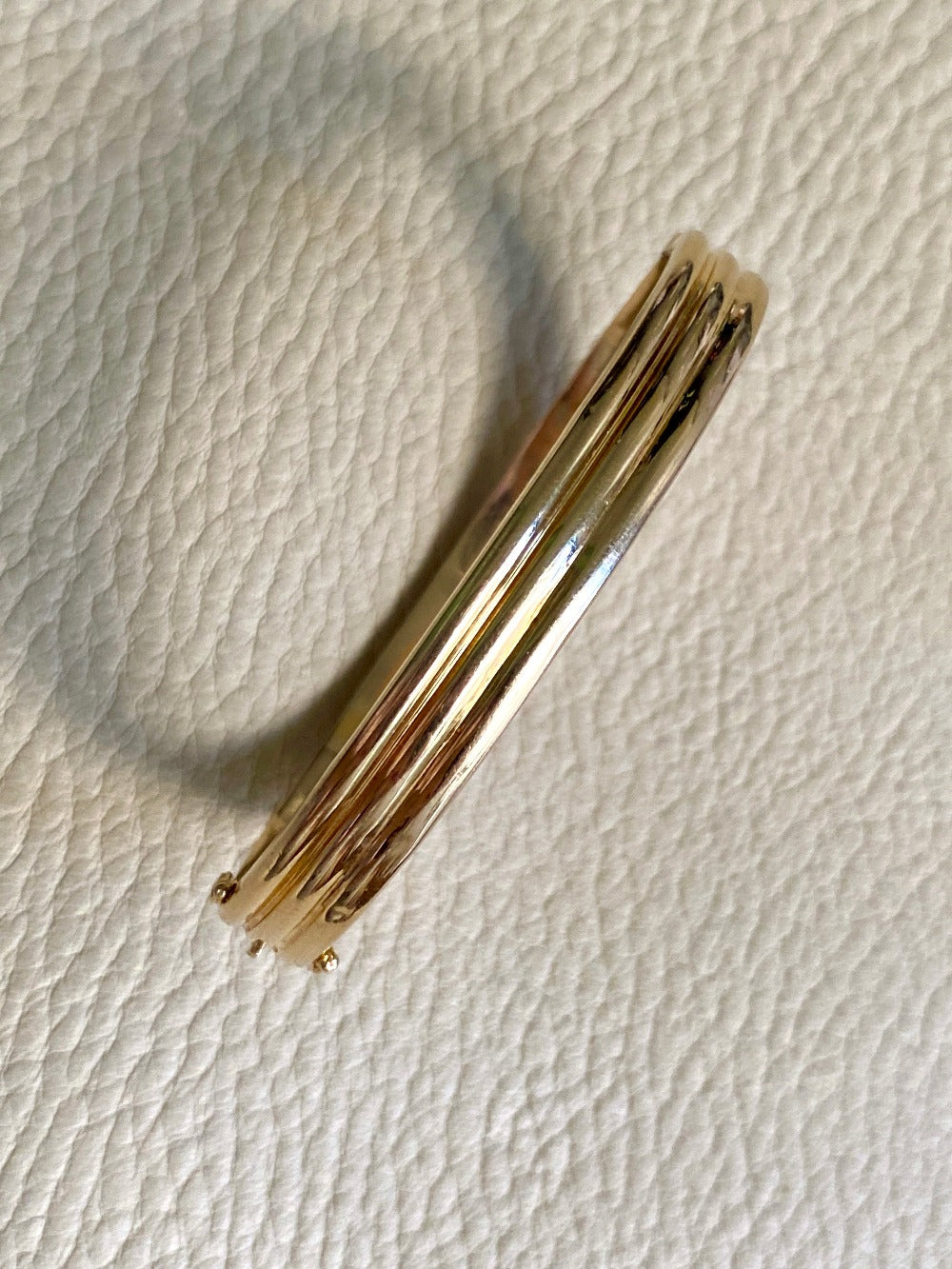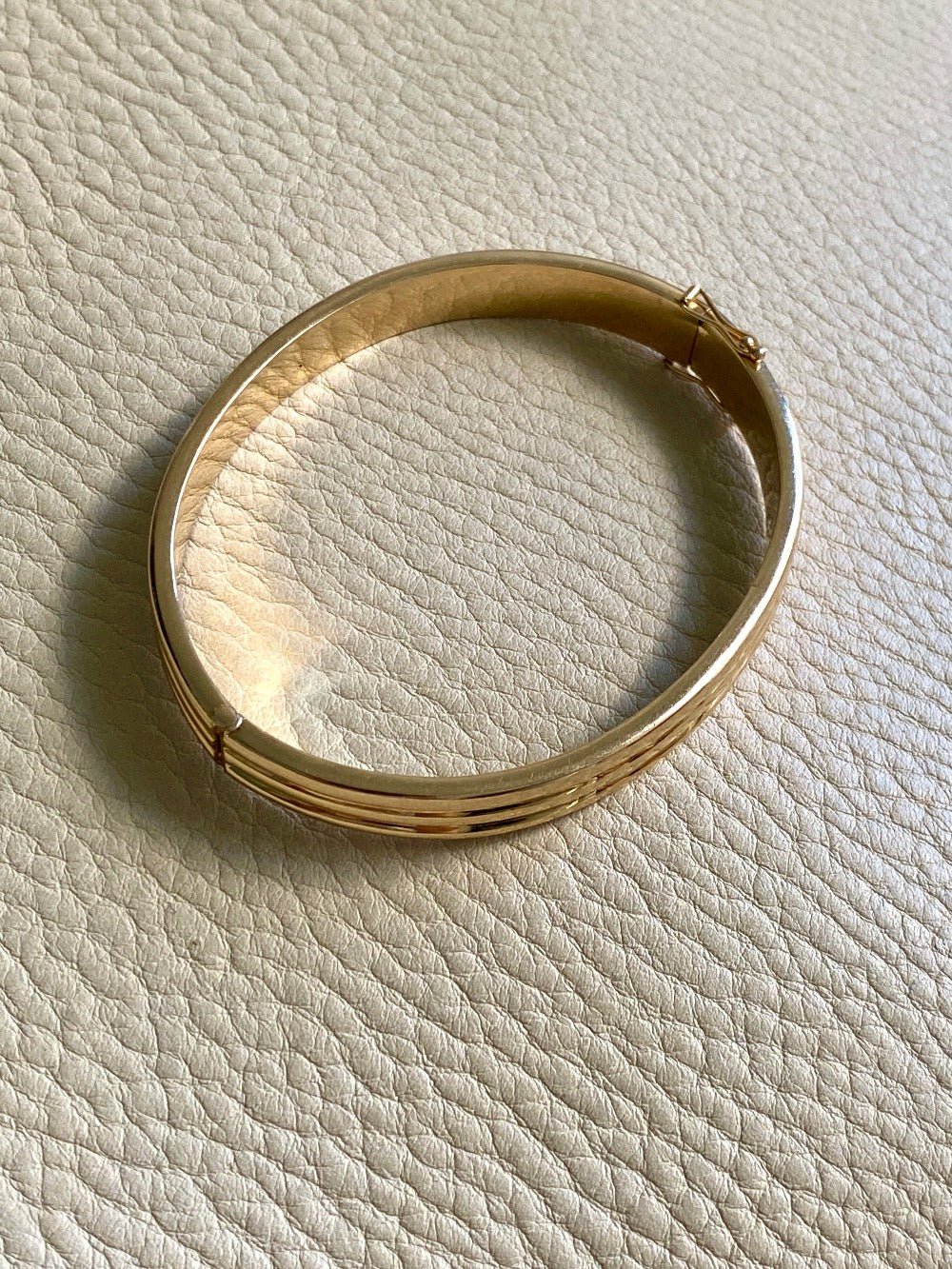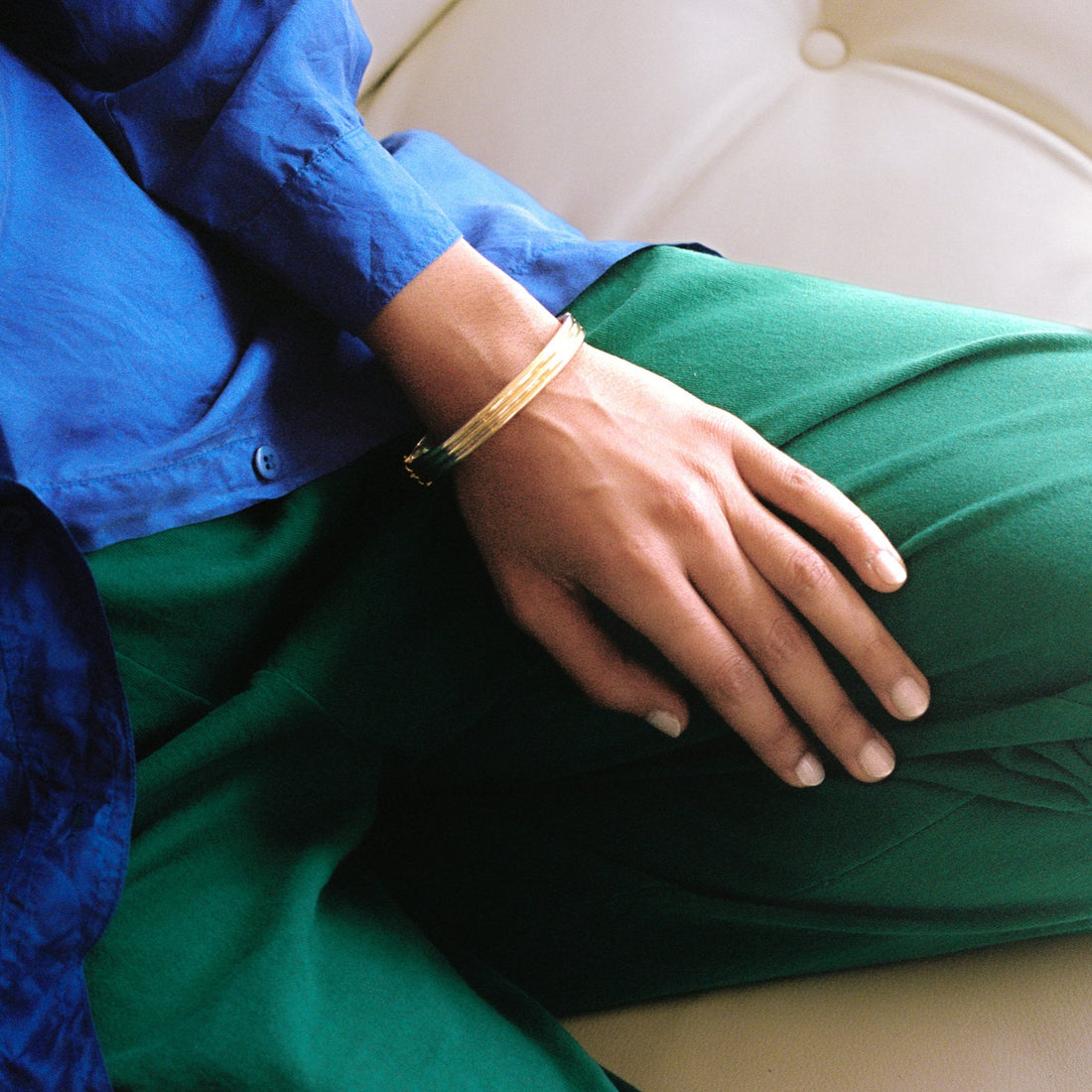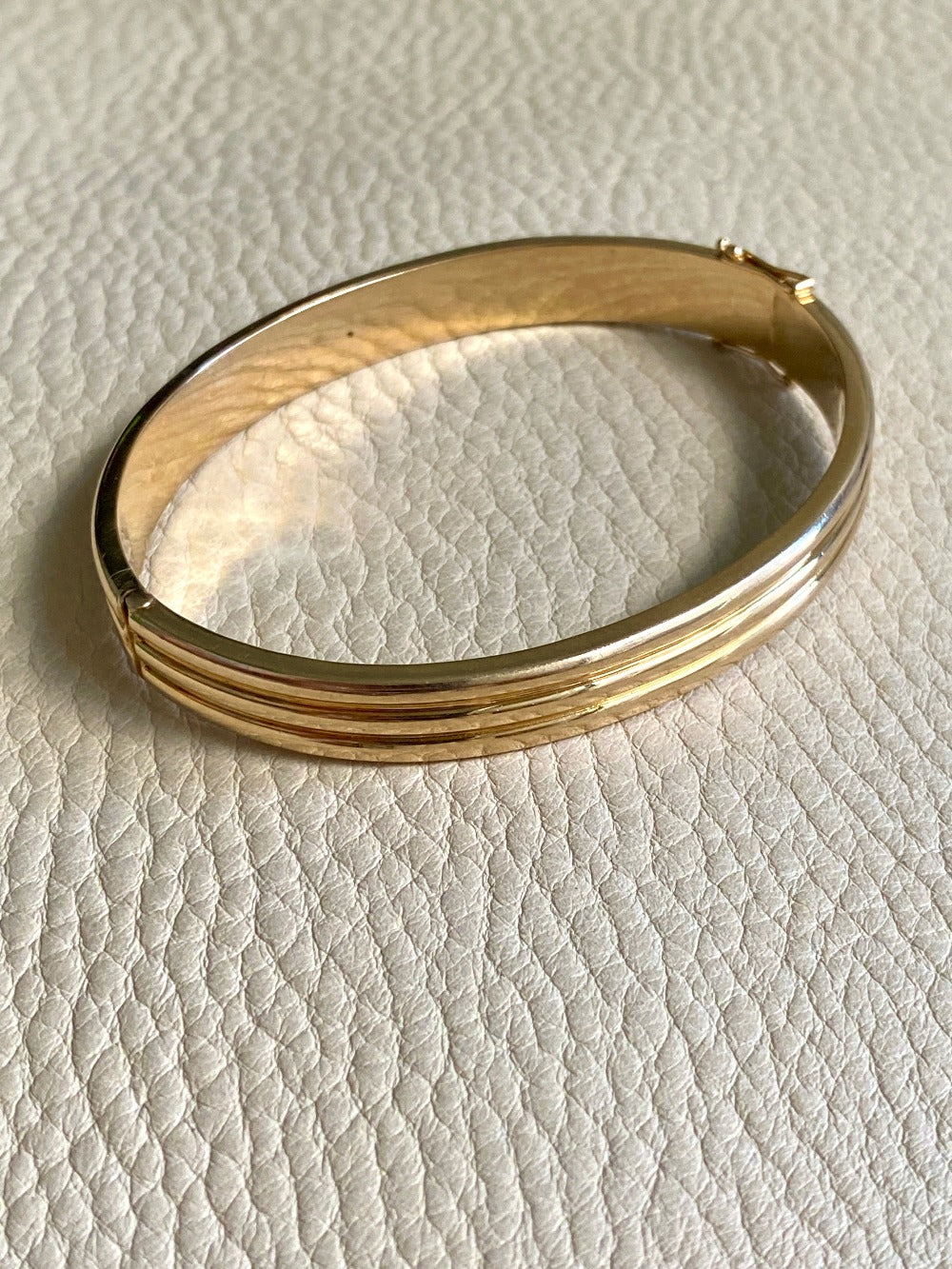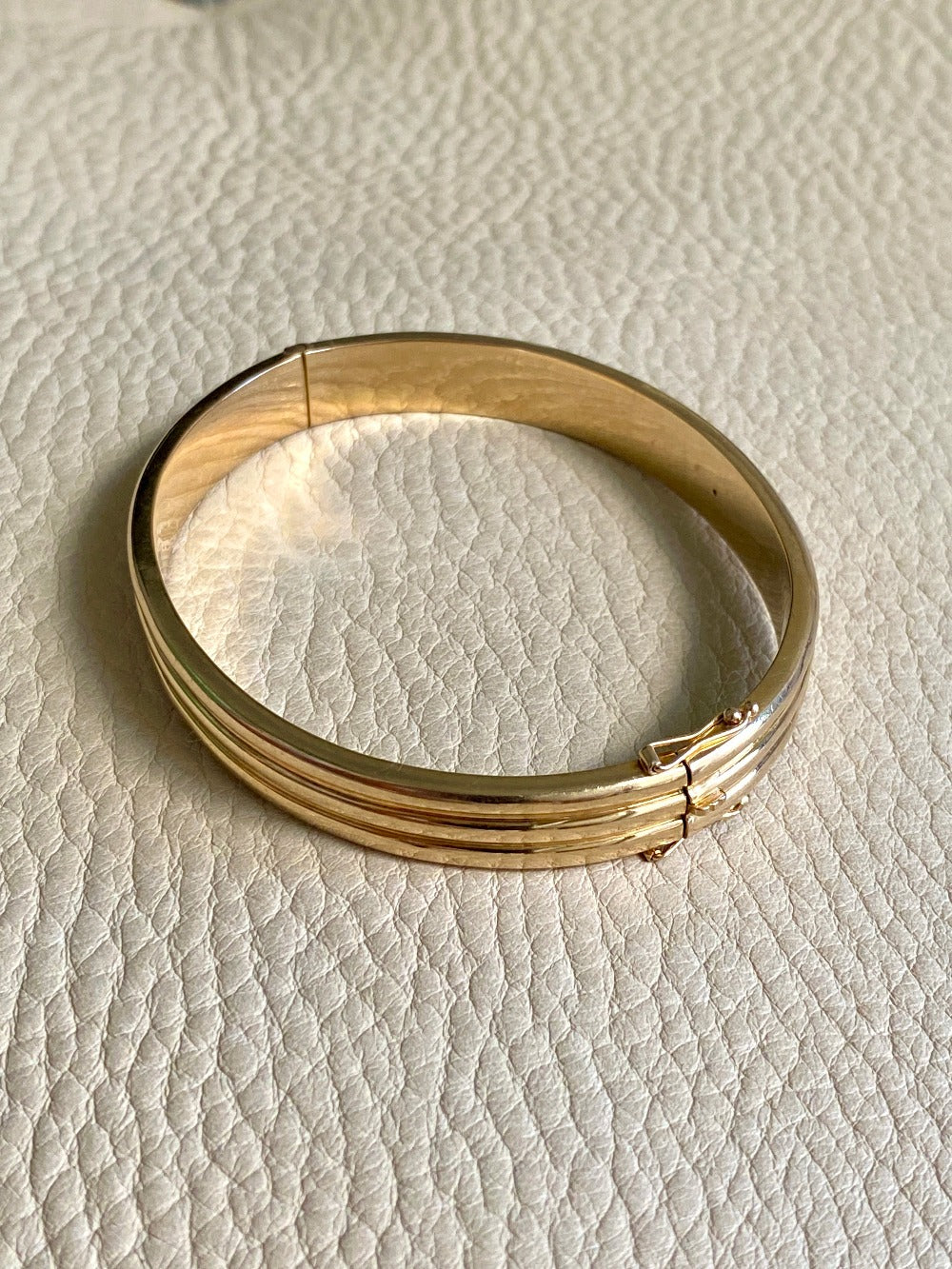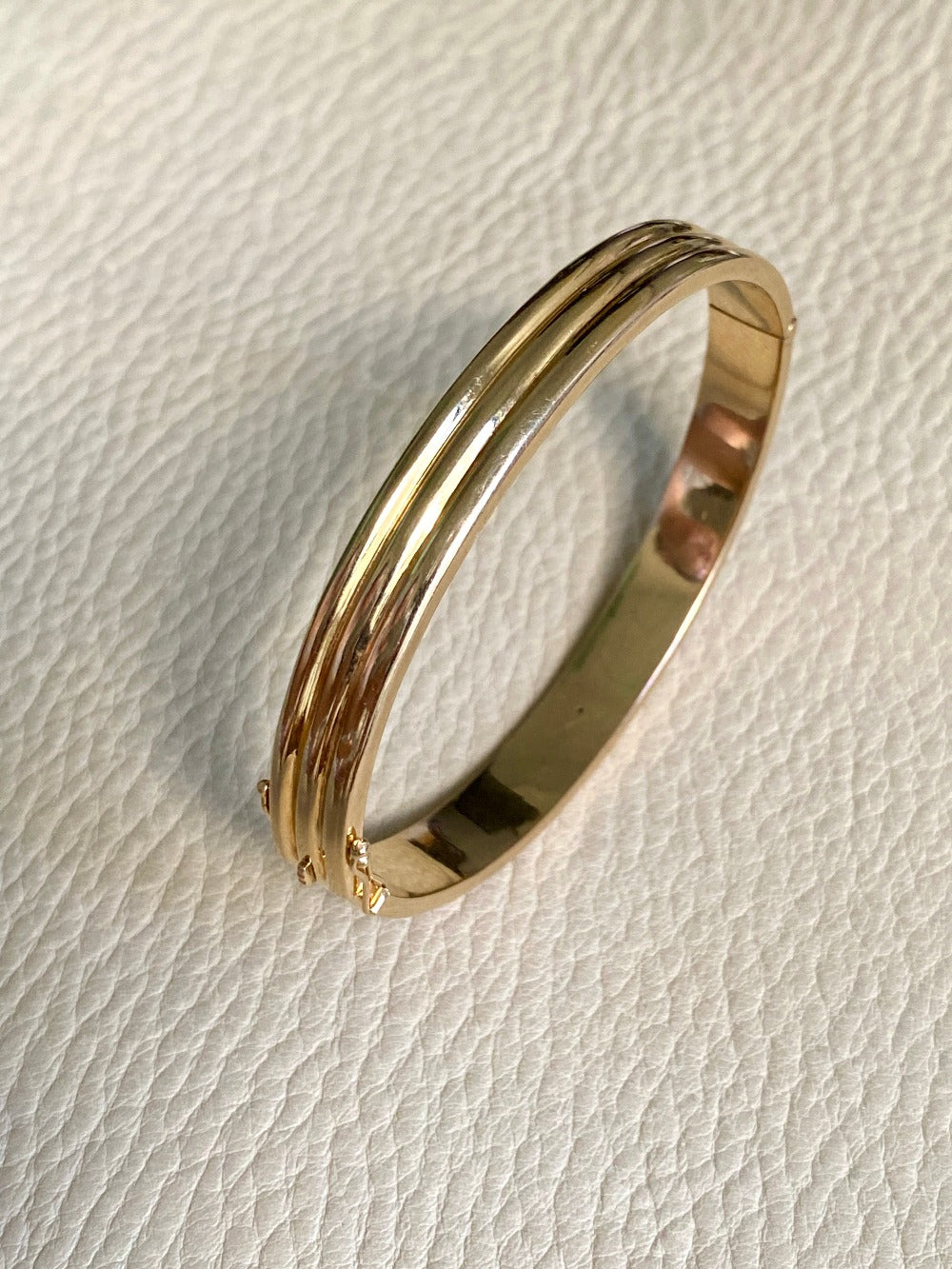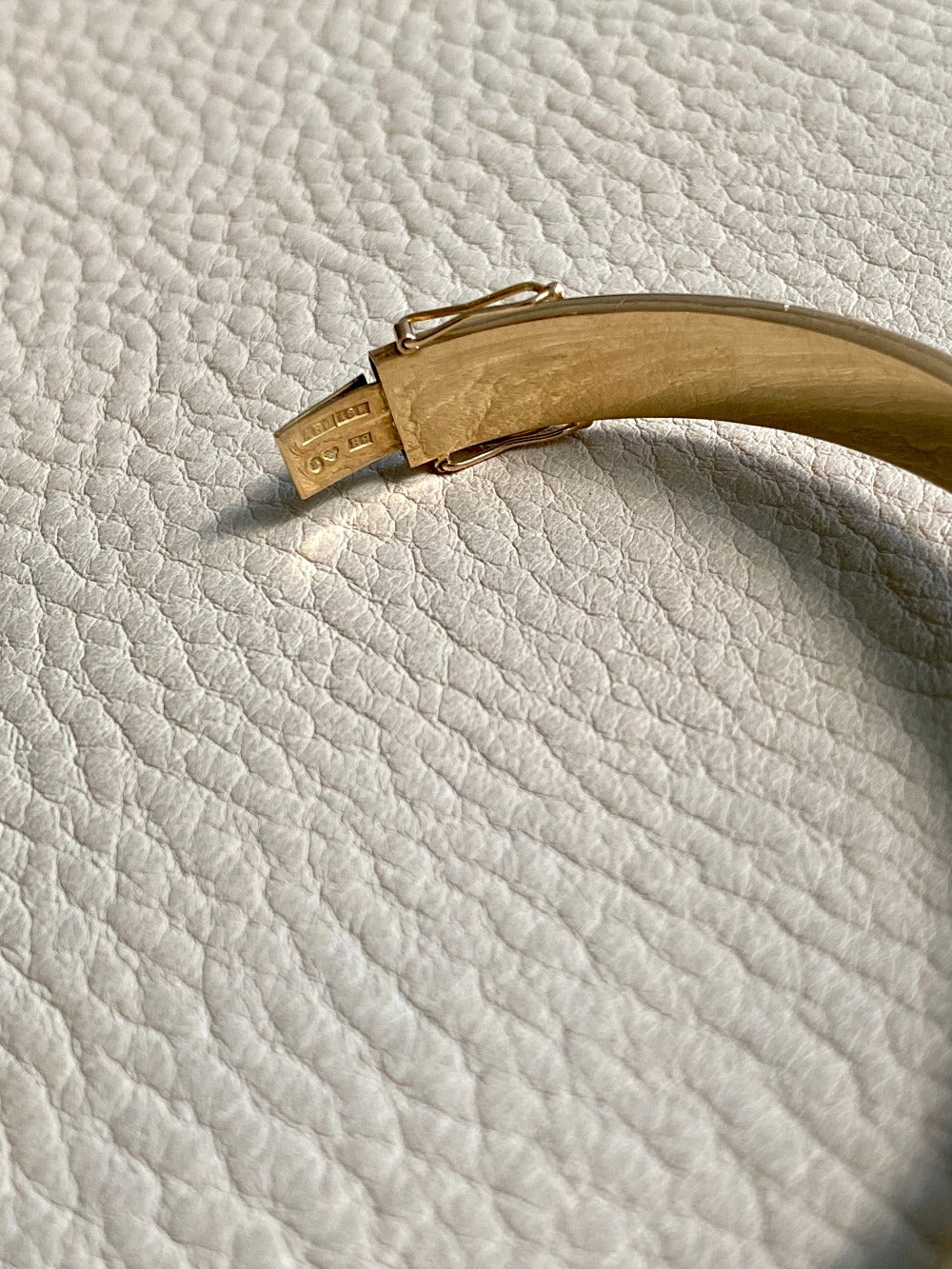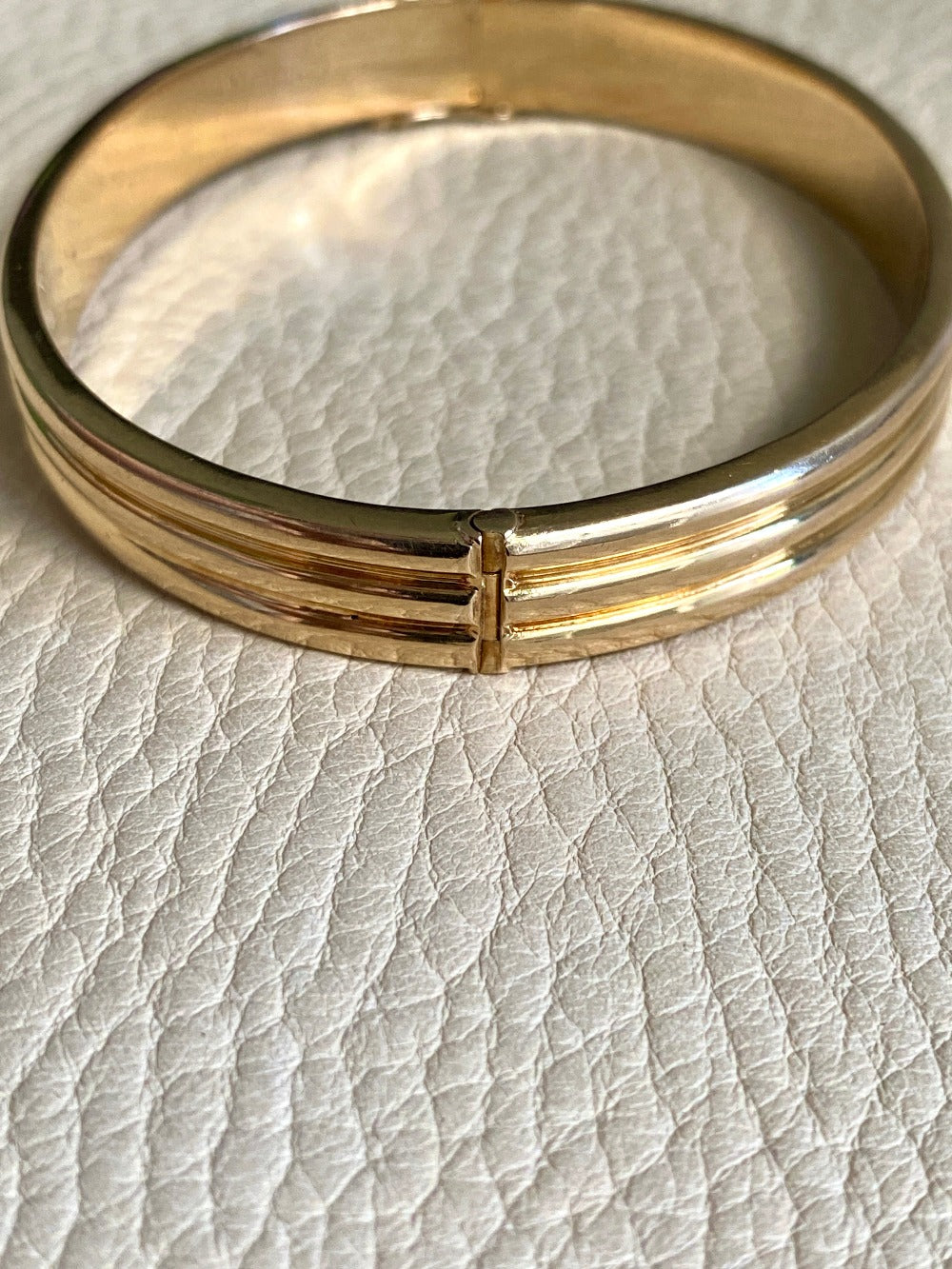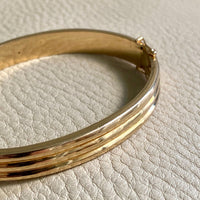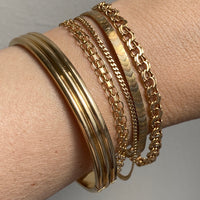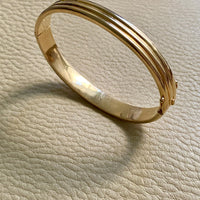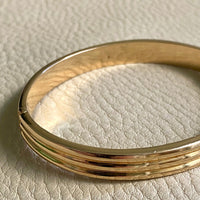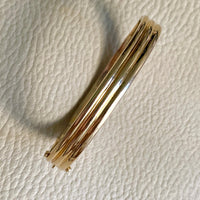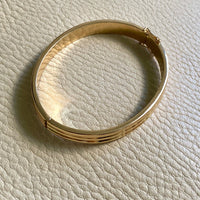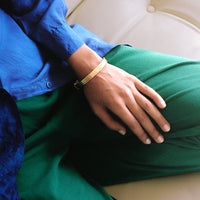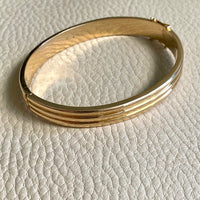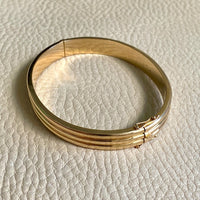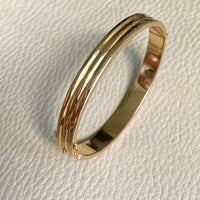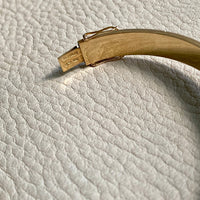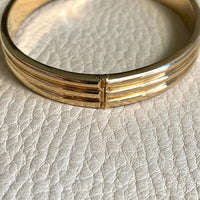 Made in 1952 - 18k gold hinged bangle with ridged hemispheres - 7.4 inch interior circumference

Free USA Shipping

Handmade

High quality leather
A fabulous bangle that is a slightly larger size! A great find for my friends who can never find bracelets that fit!!
Gorgeous warm 18k gold vintage hinged bangle.
I love the simple triple ridge form that creates hemispheres around your wrist. Reminiscent of a triple stack of narrower bracelets.
Bangle was made in 1952 by maker ABJ, who was active 1939-1958. Bangle has full Swedish hallmarks for maker, year, location and gold purity. 
The piece measures approximately 7.4 inches around the inside circumference with 66 x 54 mm oval diameters, 9 mm wide, and weighs 14.5 grams.
This bracelet will be a great fit for those with medium or larger wrists! It's nearly impossible to find bangles that measure over 7 inches inside circumference.
The bangle is a hollow form construction with tongue clasp and secures with double security loops.
Condition is very good with normal age related wear. 
A wonderful wearable gold bangle!
Made in 1952 - 18k gold hinged bangle with ridged hemispheres
Maker ABJ

Stockholm, Sweden
Active 1939-1958
Made in 1952
18k gold
14.5g
Oval shape, interior diameters 2.6" x 2.1" (66 x 54 mm)
Interior circumference is approximately 7.4 inches
9 mm width
Full Swedish hallmarks for maker, year, location, gold purity
Secure well working tongue clasp with double safety eights
Very good condition with normal age related wear
This listing is for hinged bangle only. Other bracelets are for inspiration and are sold separately in my shop here
Use ShopPay to breakdown payments. Purple icon above. 
Not sure it will fit? Check your bracelet size in two ways:
Measure an existing bracelet that fits you well
Wrap a string around your wrist to the desired length, remove and measure the length.
Please reach out with any questions jill@scabbyrobot.com
Interior key ring
Each Wedge Bag is made with an interior key ring that is perfect to clip your keys so that you never lose them again.
Also works great with one of my leather leashes to connect a zipper pouch or anything else you like to keep at hand.