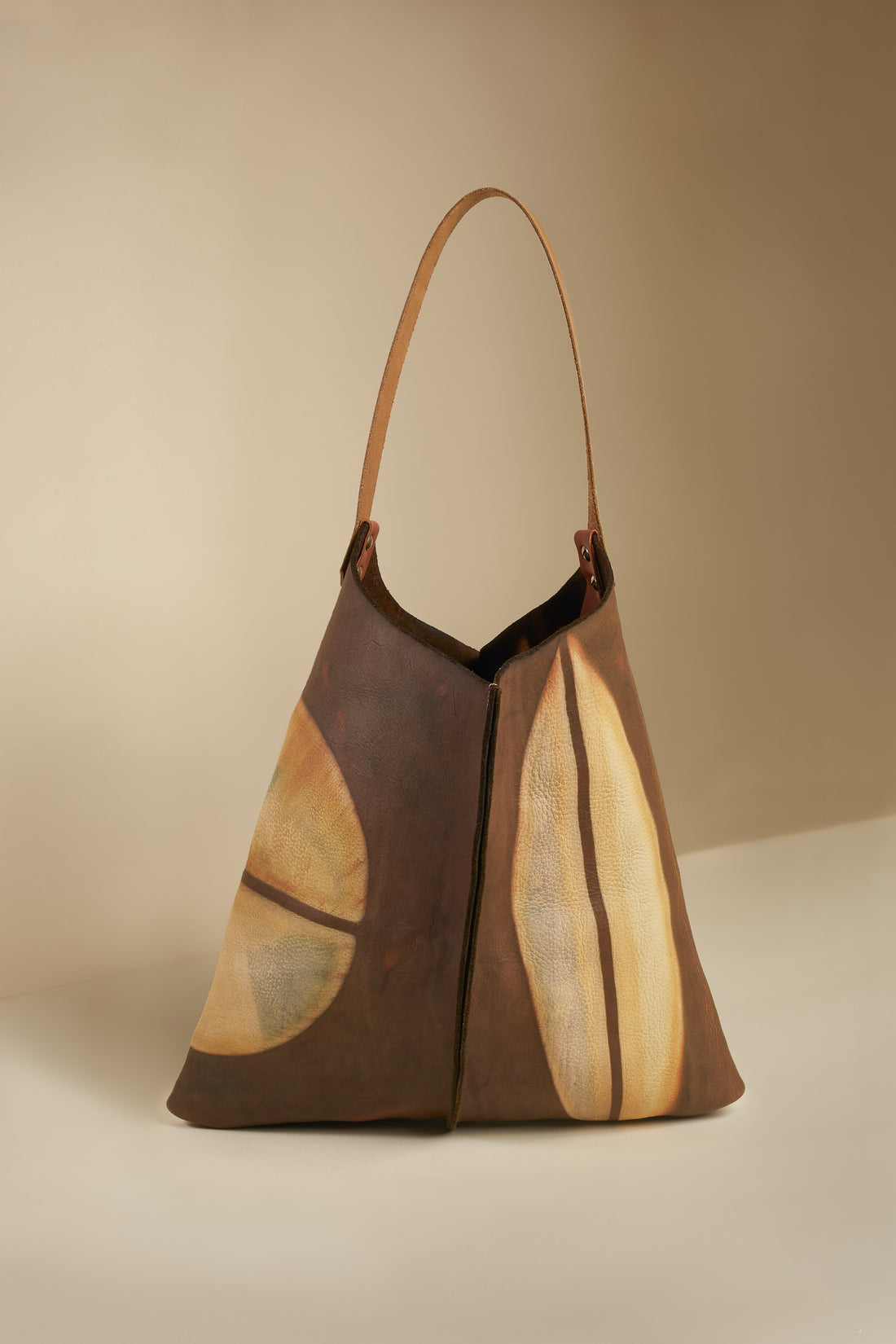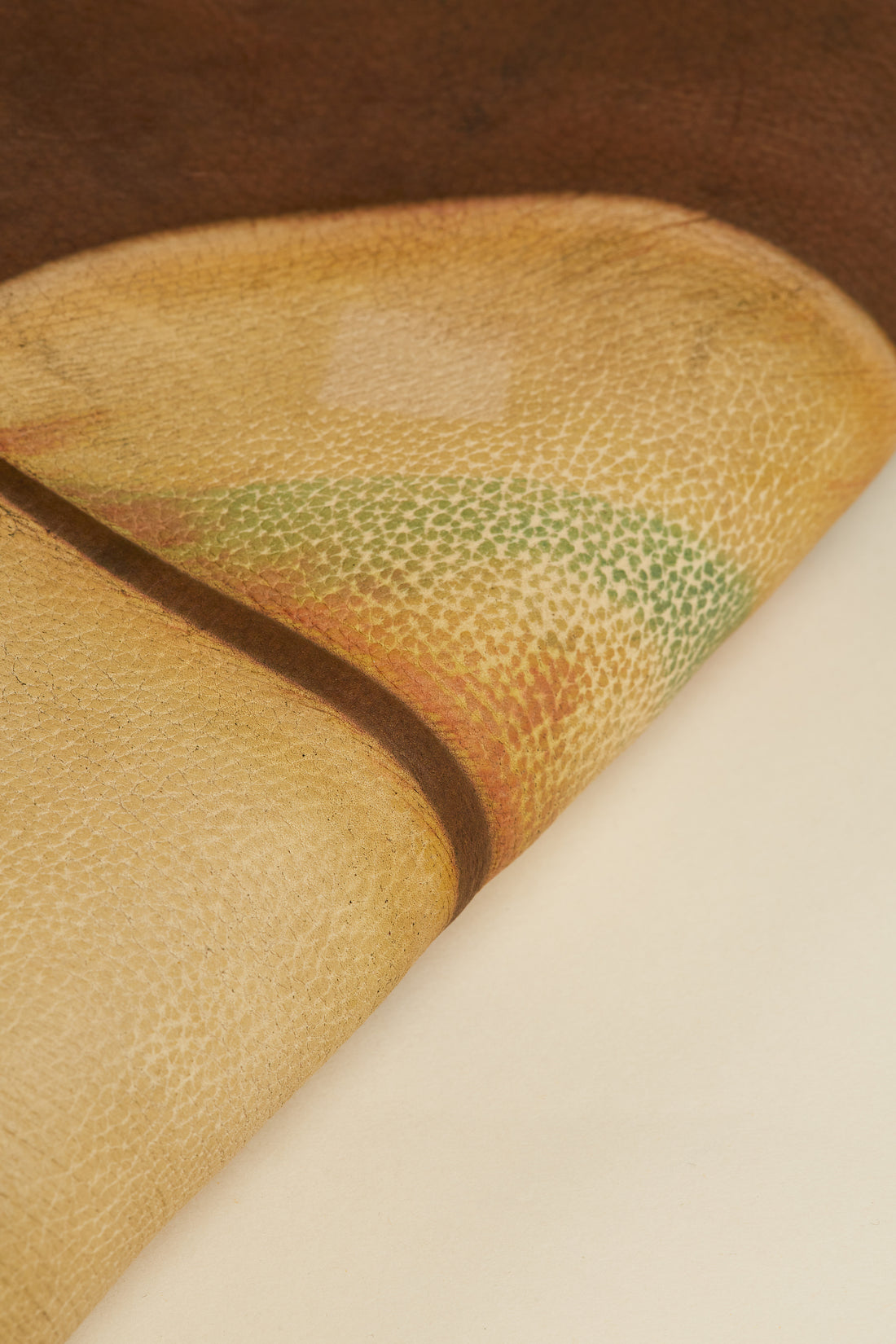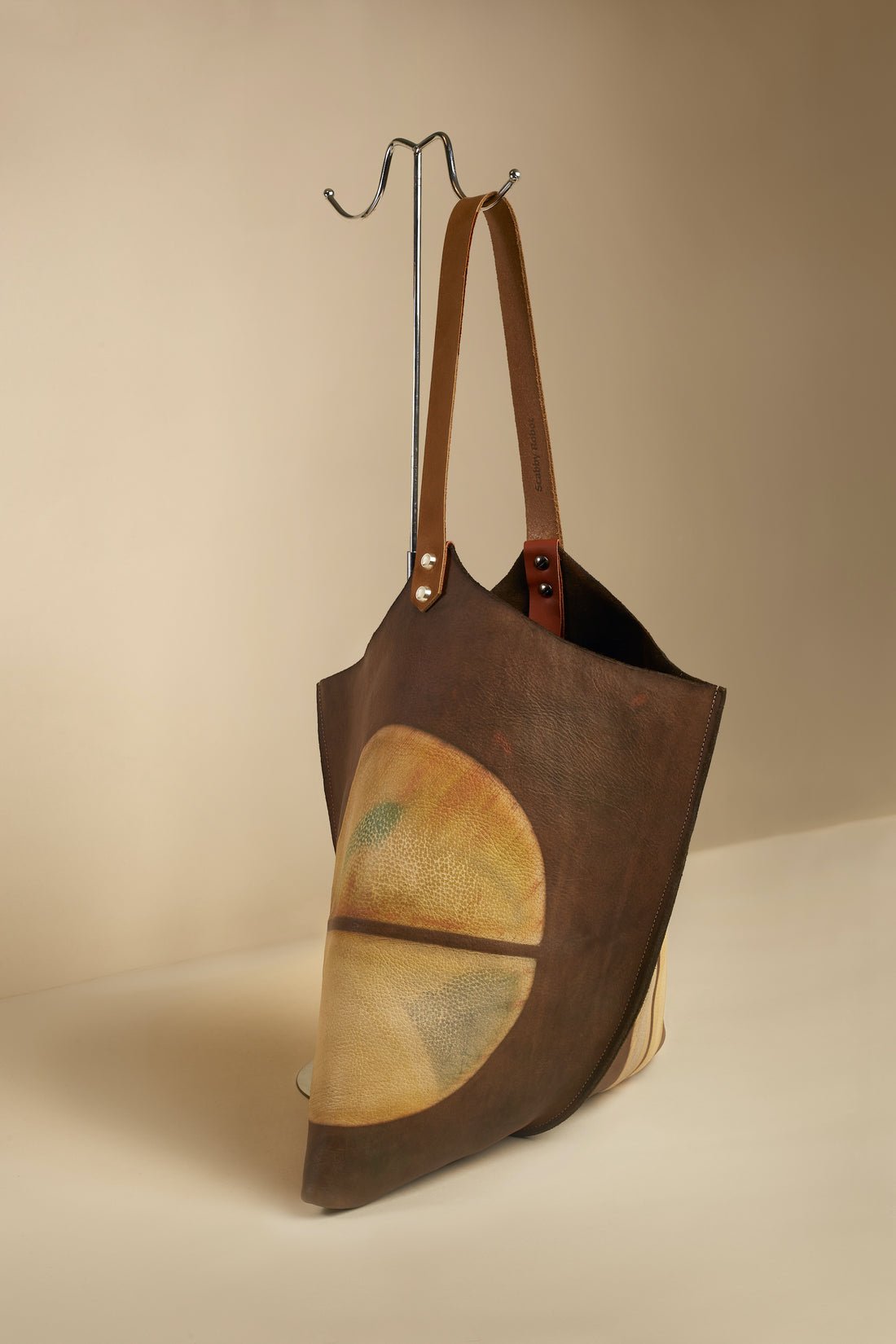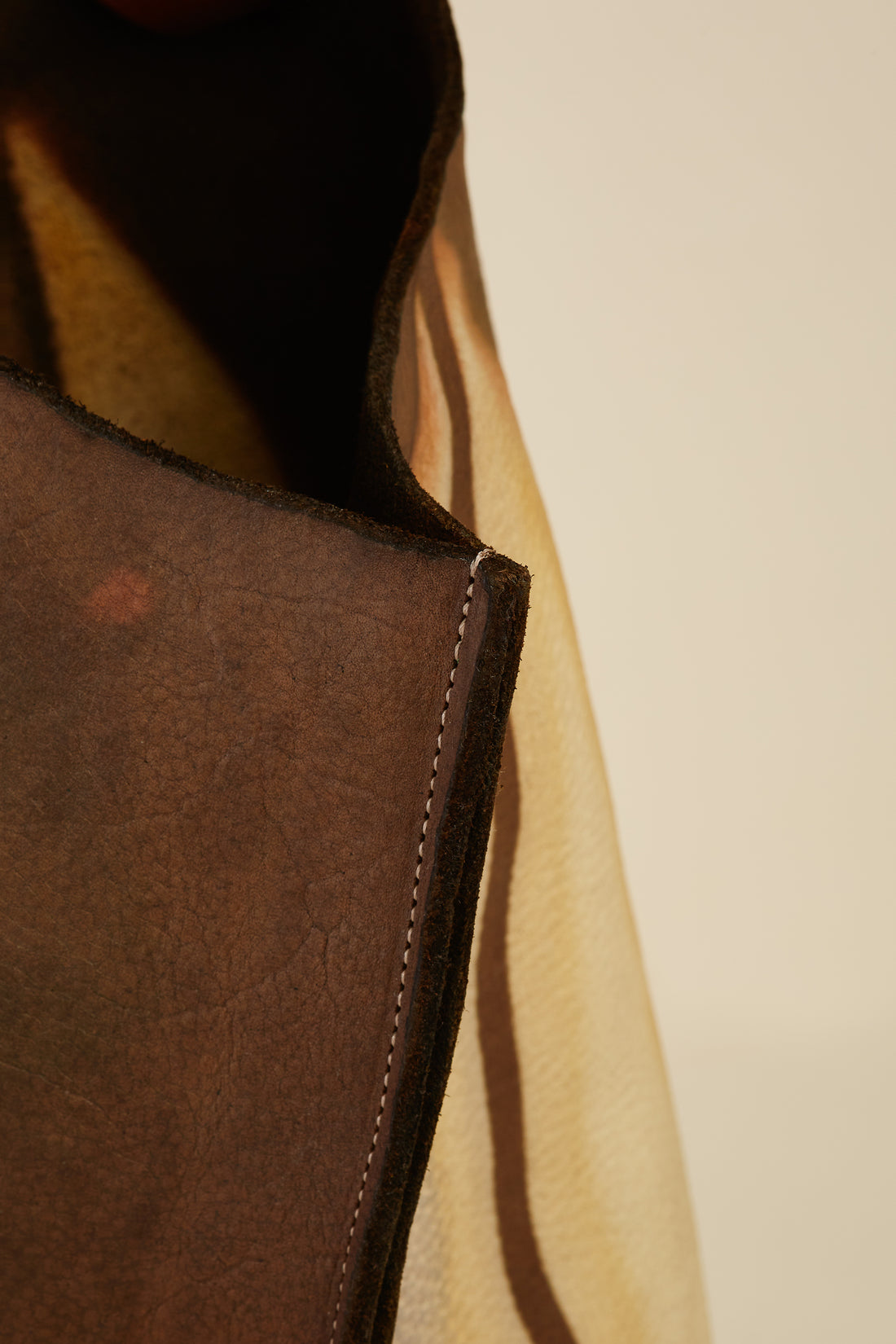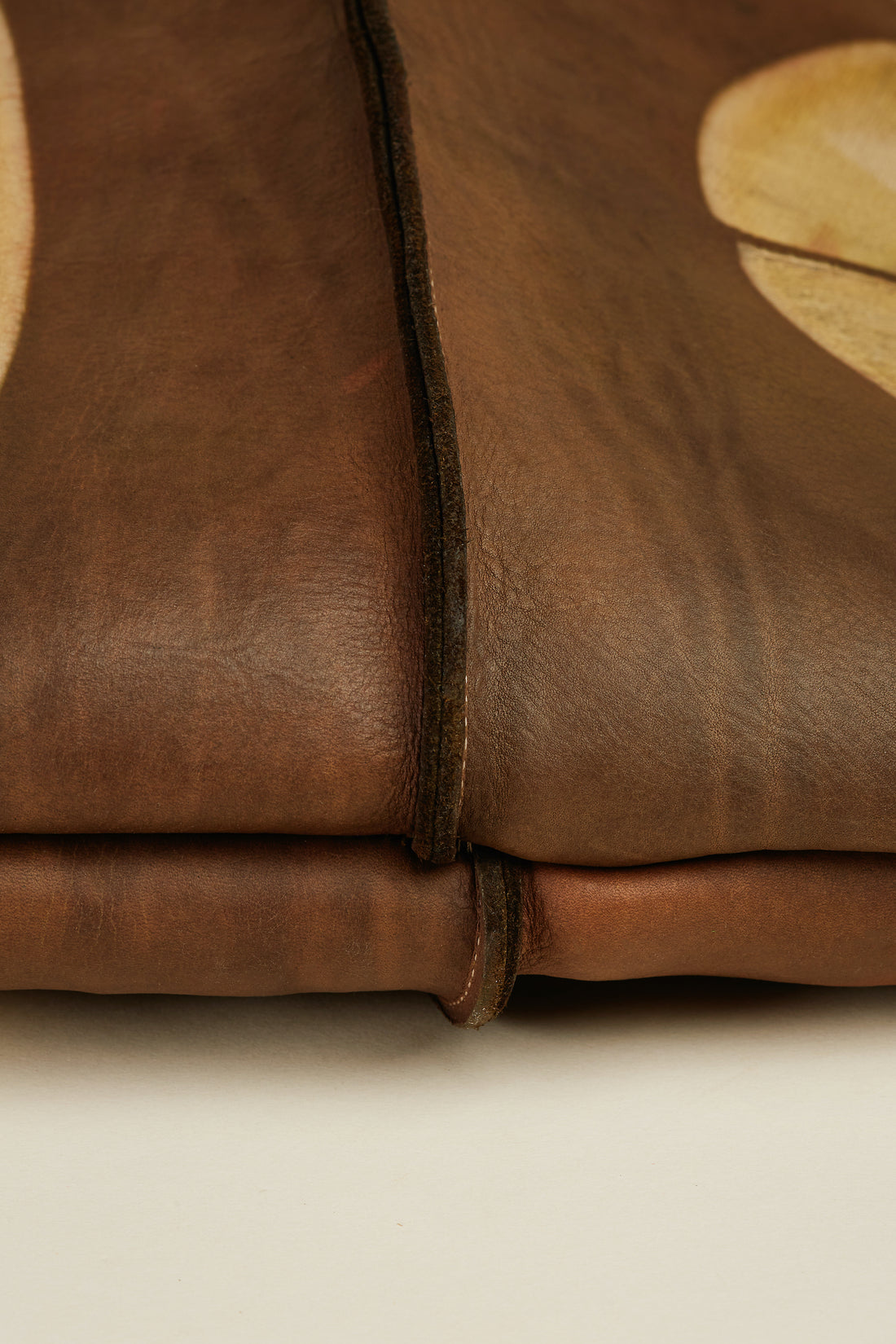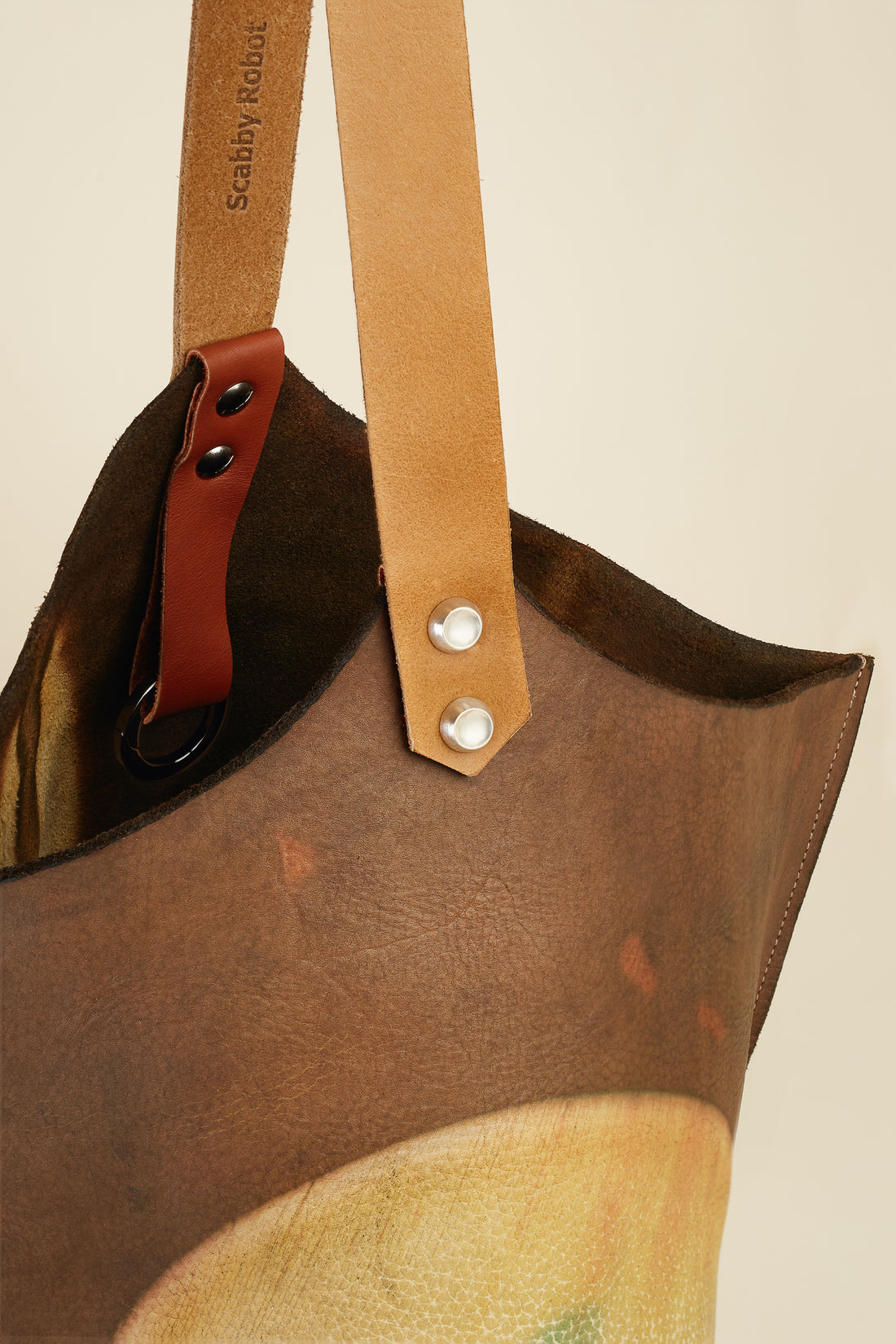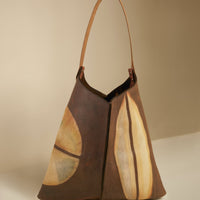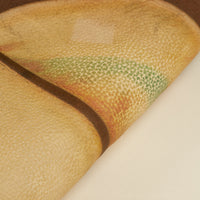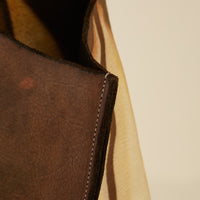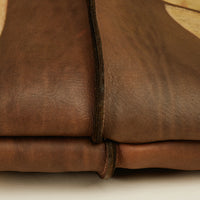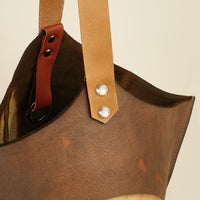 Wedge bag 16in - Special collaboration with Ocelot Clothing

Free USA Shipping

Handmade

High quality leather
Special collaboration piece with Angelina DeAntonis of Ocelot clothing. From time to time, we are able to cross our studio work to create one-of-a-kind itajime dyed leather pieces.
Tobacco Moon Wedge bag 16inch size
Individually made, one-of-a-kind piece

Unlined bull hide leather, itajime dyed by hand

Measures approximately 16" wide x 26" overall drop

Medium length leather strap finished with double screws and interior keyring

Includes dust bag and certificate of authenticity
What is itajime?
Watch a short 1 minute film about Angelina's process here
Itajime is a traditional Japanese craft technique for making surface patterns by pressing cloth between carved wooden boards. Cloth is pleated and bound between boards, then hand dyed. The shaping & binding processes reserve areas that are recorded as patterns.

When the cloth is returned to its two-dimensional form after dyeing, the pattern that emerges results from the folding and the amount of pressure from the clamp that secured the boards during the cloth's exposure to the dye. The cloth sensitively records both the form and the pressure; the memory of the wooden shape remains imprinted in the cloth.
The layers of color, wood grain & leather textures illuminate the materials and the artist in surprising ways. Their co-mingling creates a complex and gorgeous memory imprint.
Made in the fall of 2020

Wedge bag design by Jill Harrell

Itajime leather textile by Angelina DeAntonis
Please note that this dye is set and will not run. However, we do not recommend wearing hand-dyed leather with white or light-colored clothing. Repeated surface rubbing may transfer color slightly, not unlike a pair of dark denim jeans. 
This piece will ship on or after December 11th.
Interior key ring
Each Wedge Bag is made with an interior key ring that is perfect to clip your keys so that you never lose them again.
Also works great with one of my leather leashes to connect a zipper pouch or anything else you like to keep at hand.