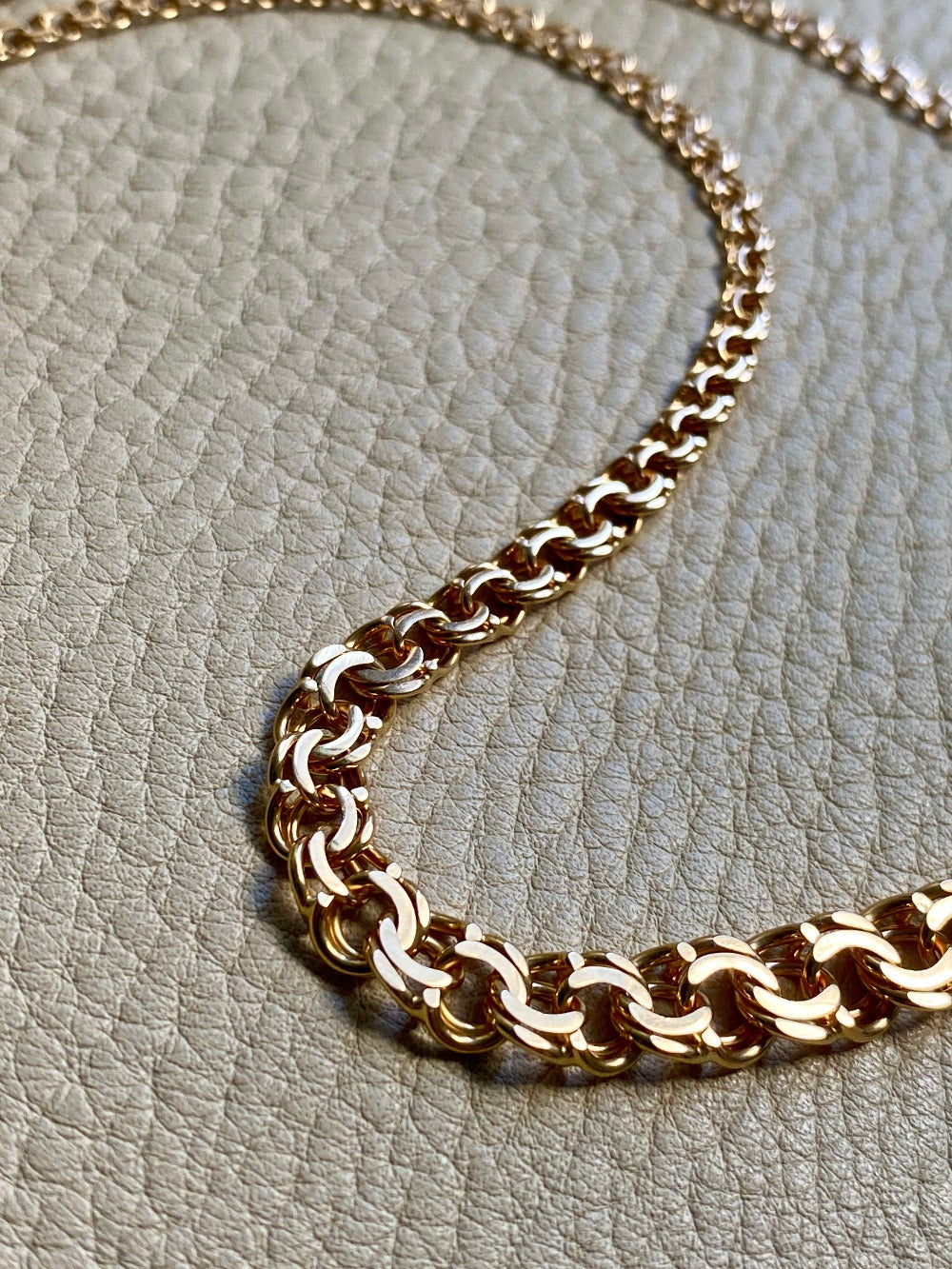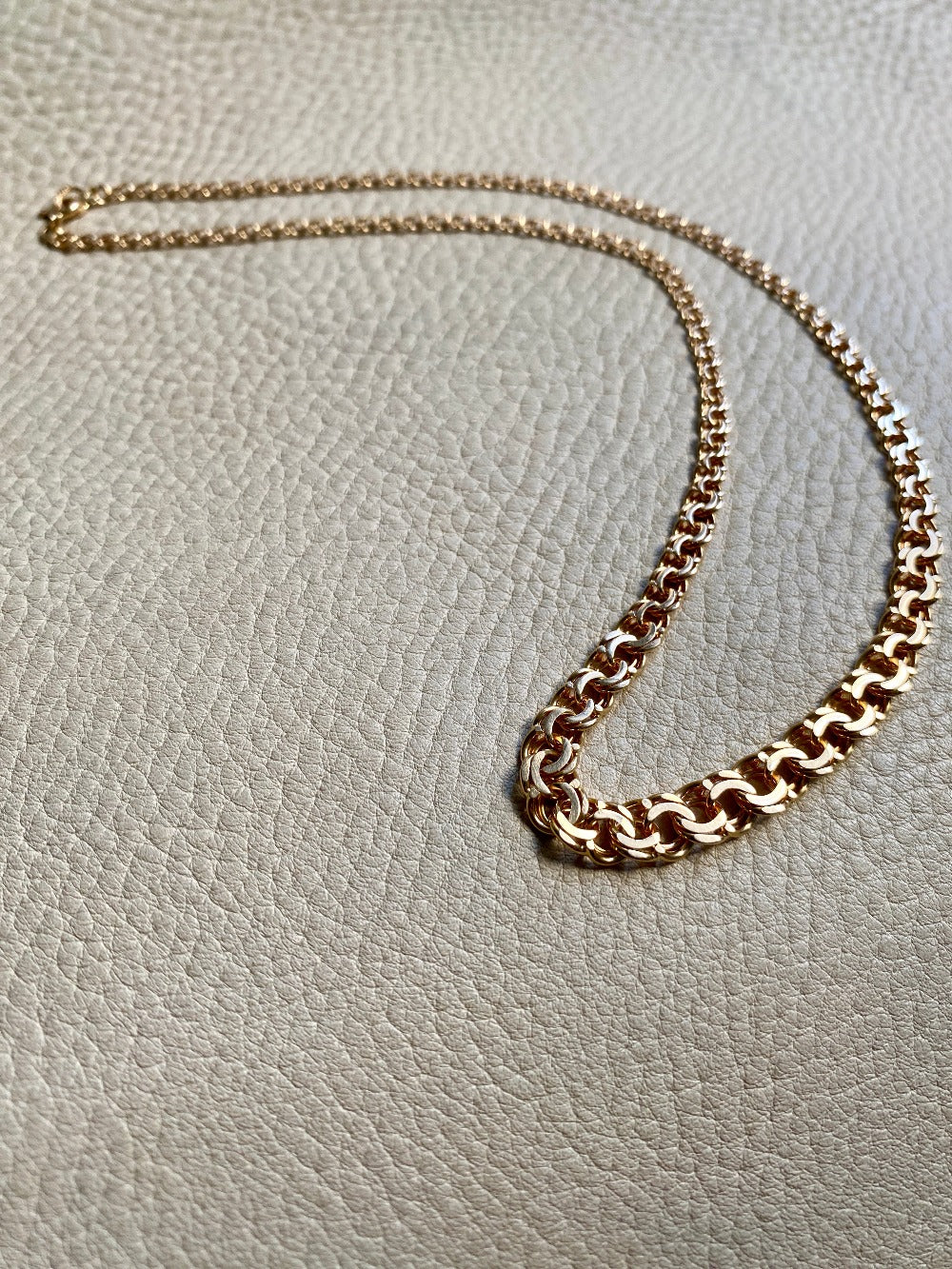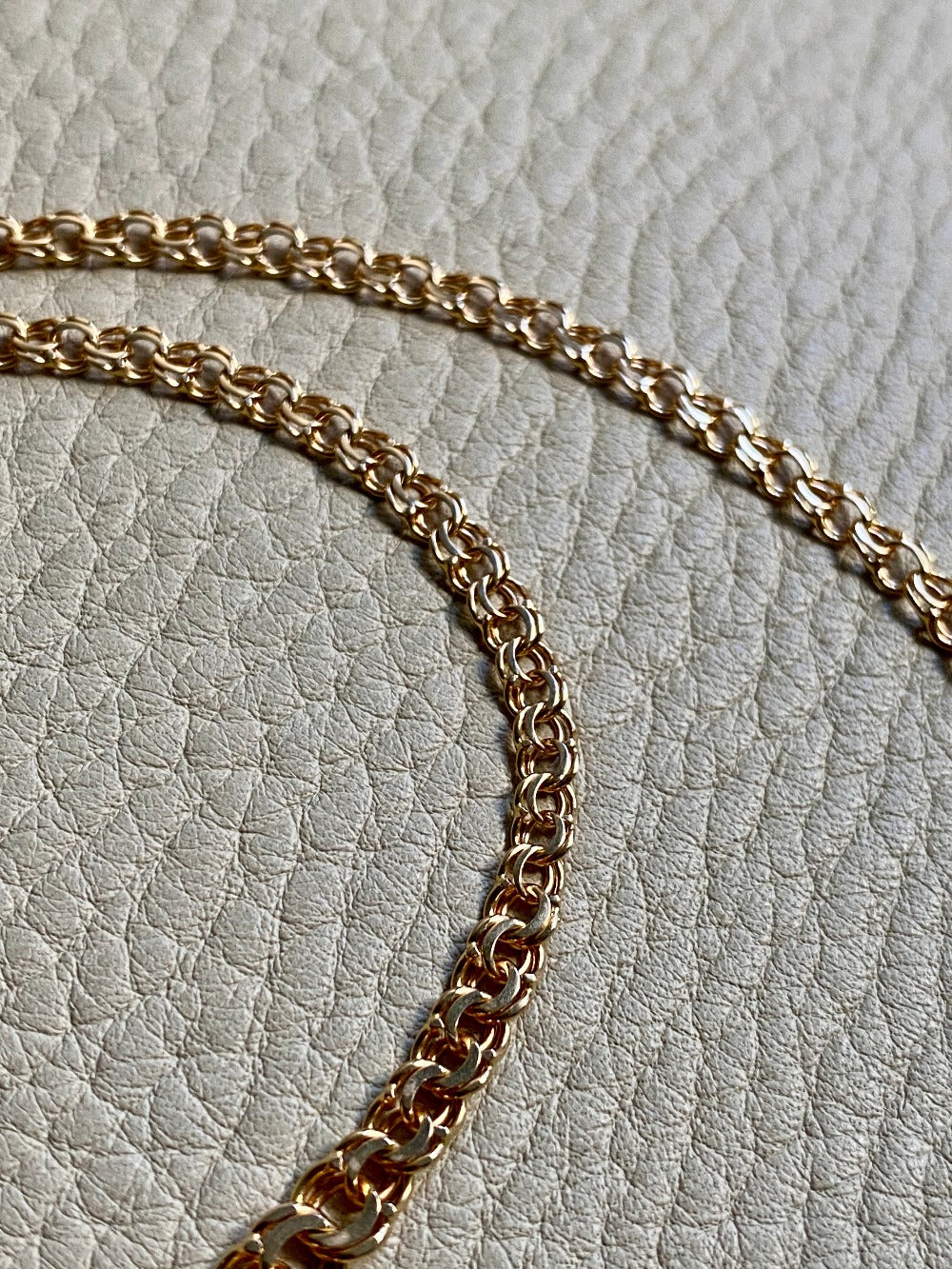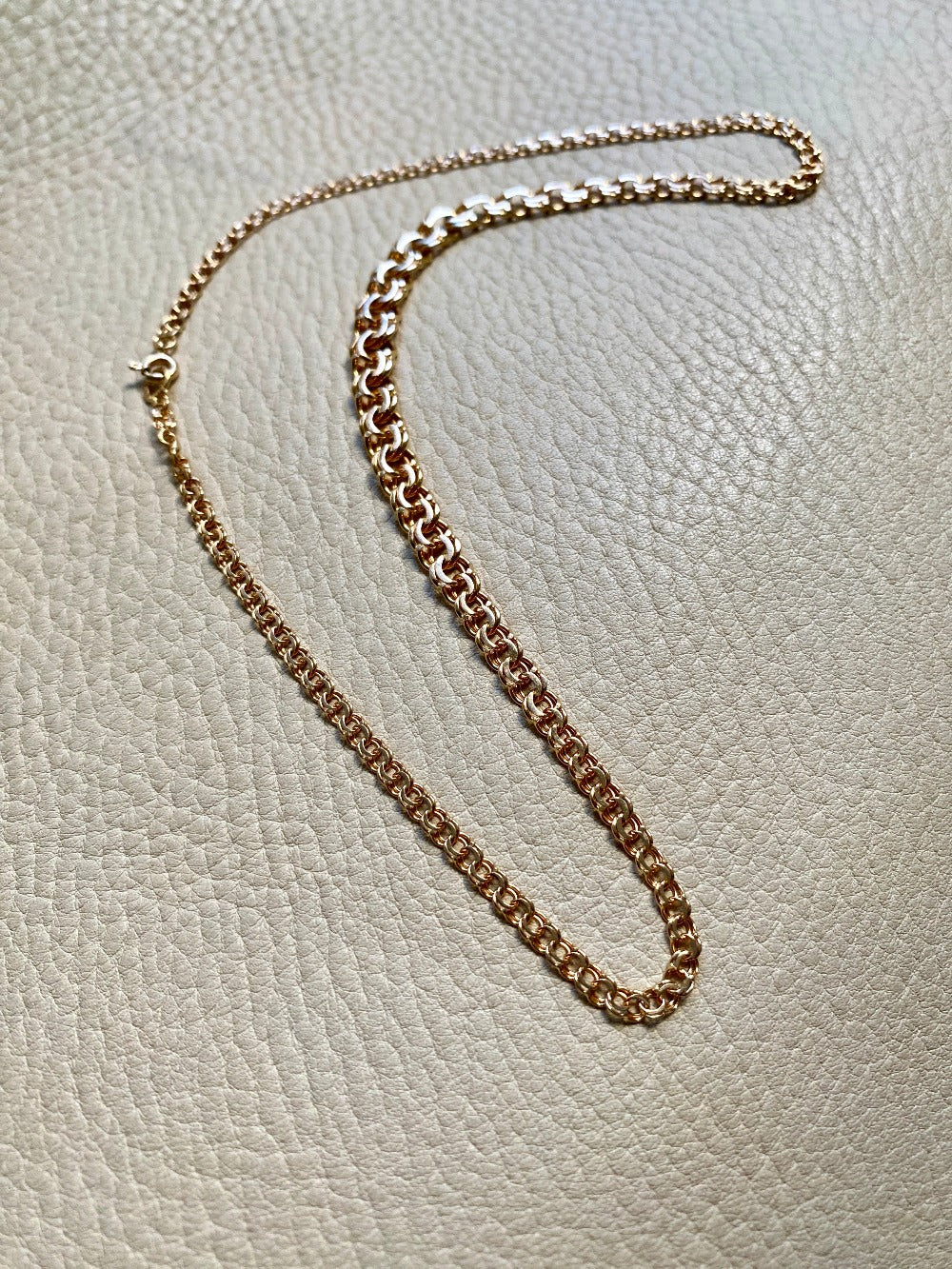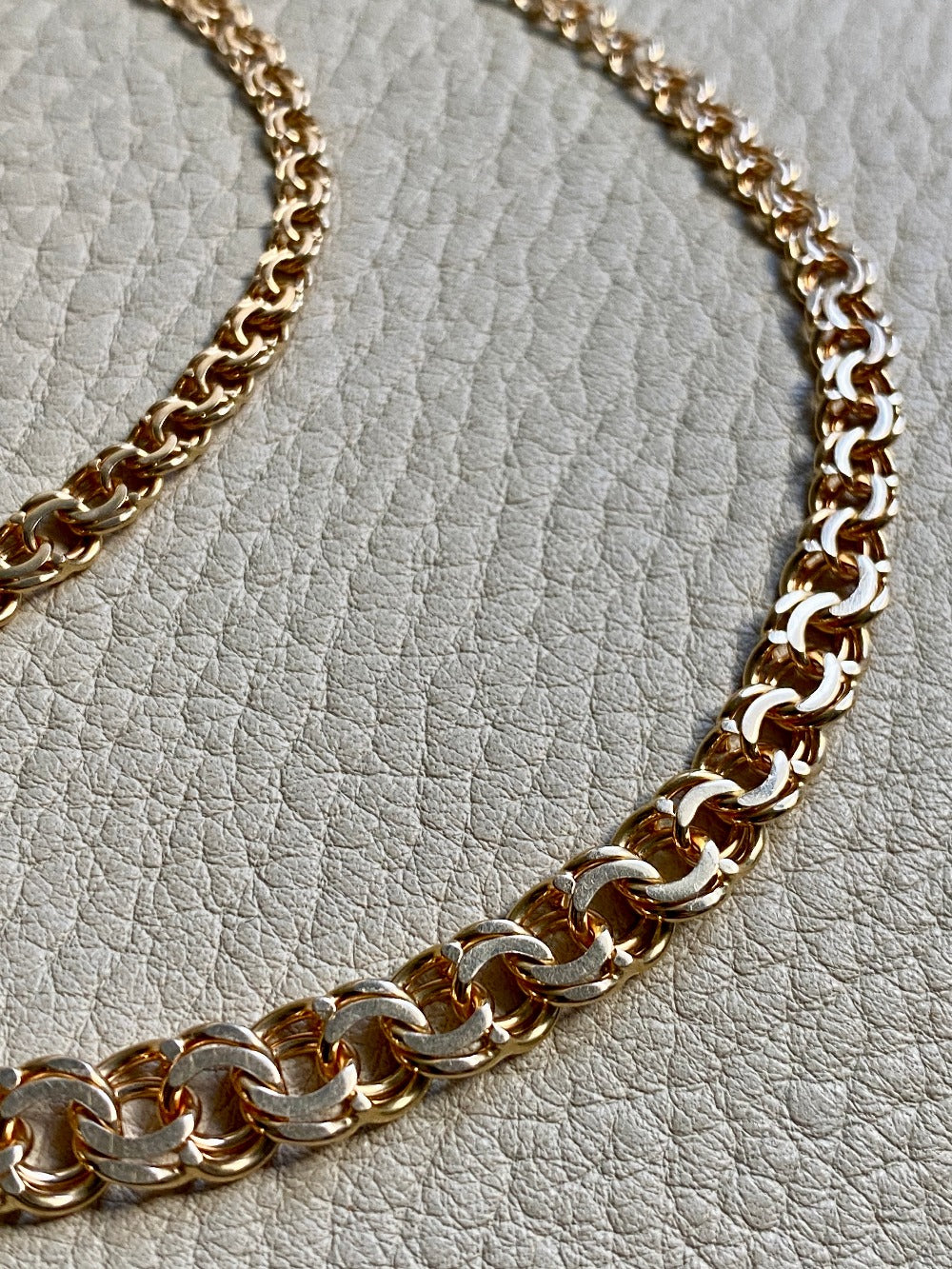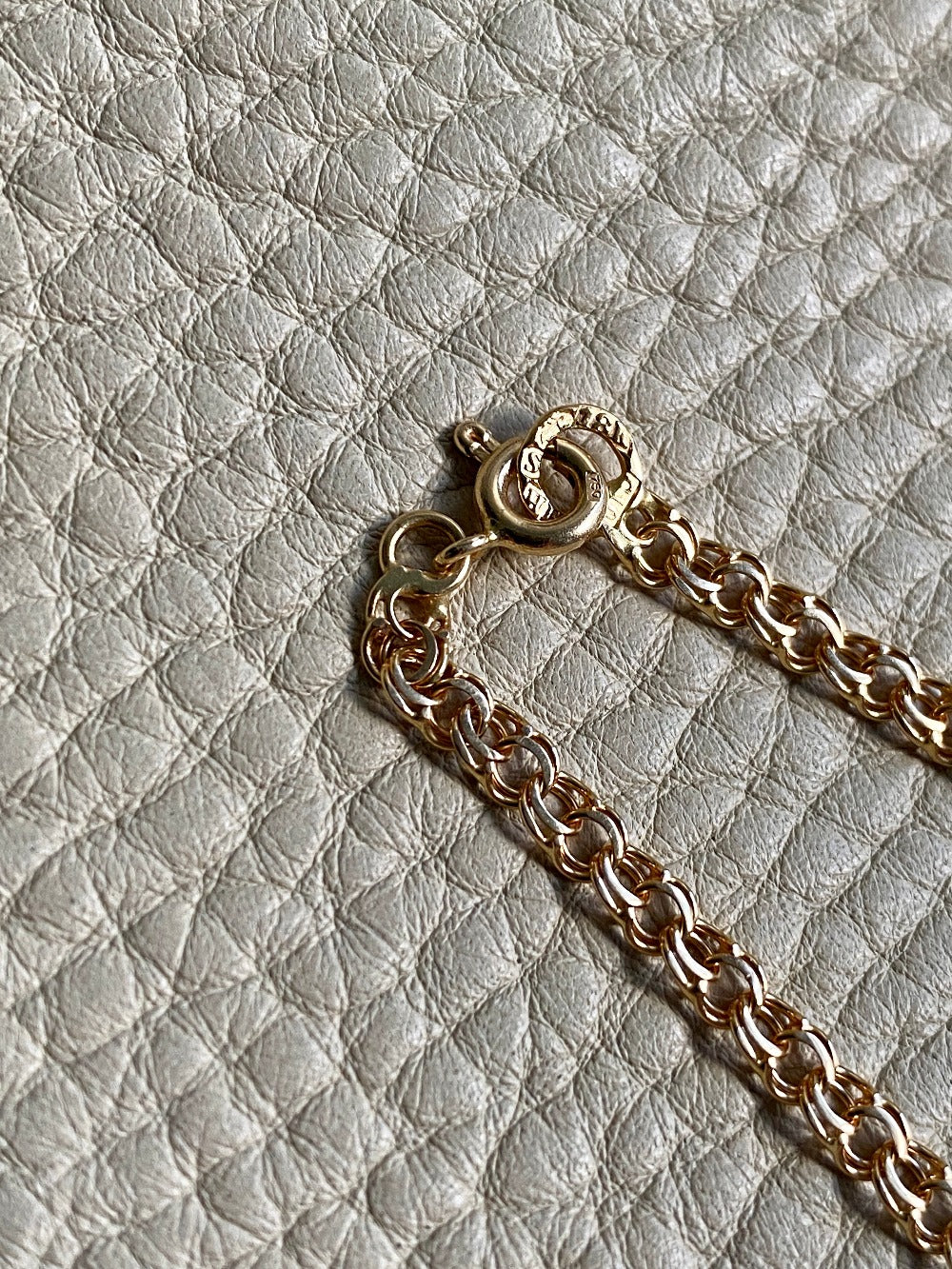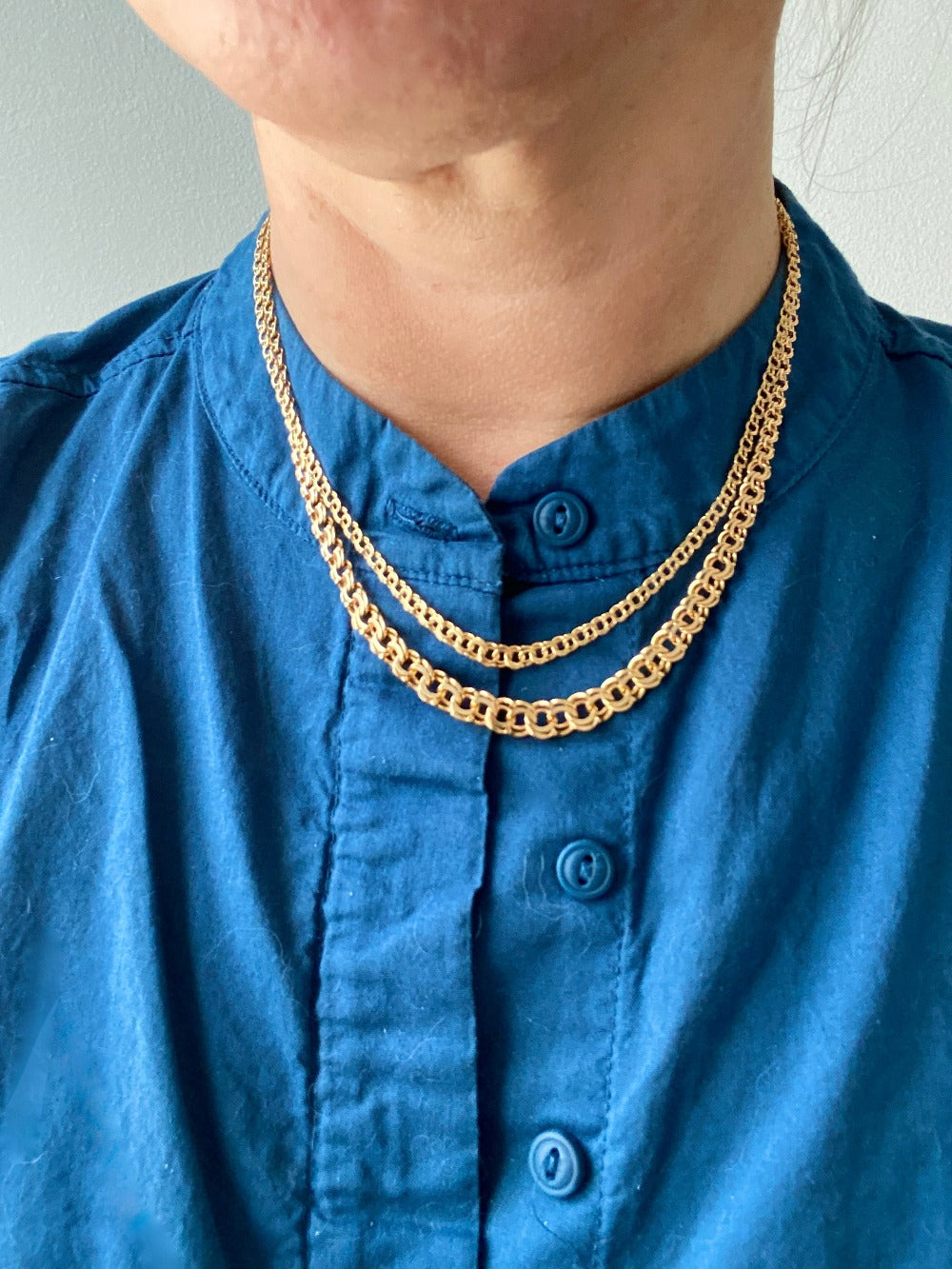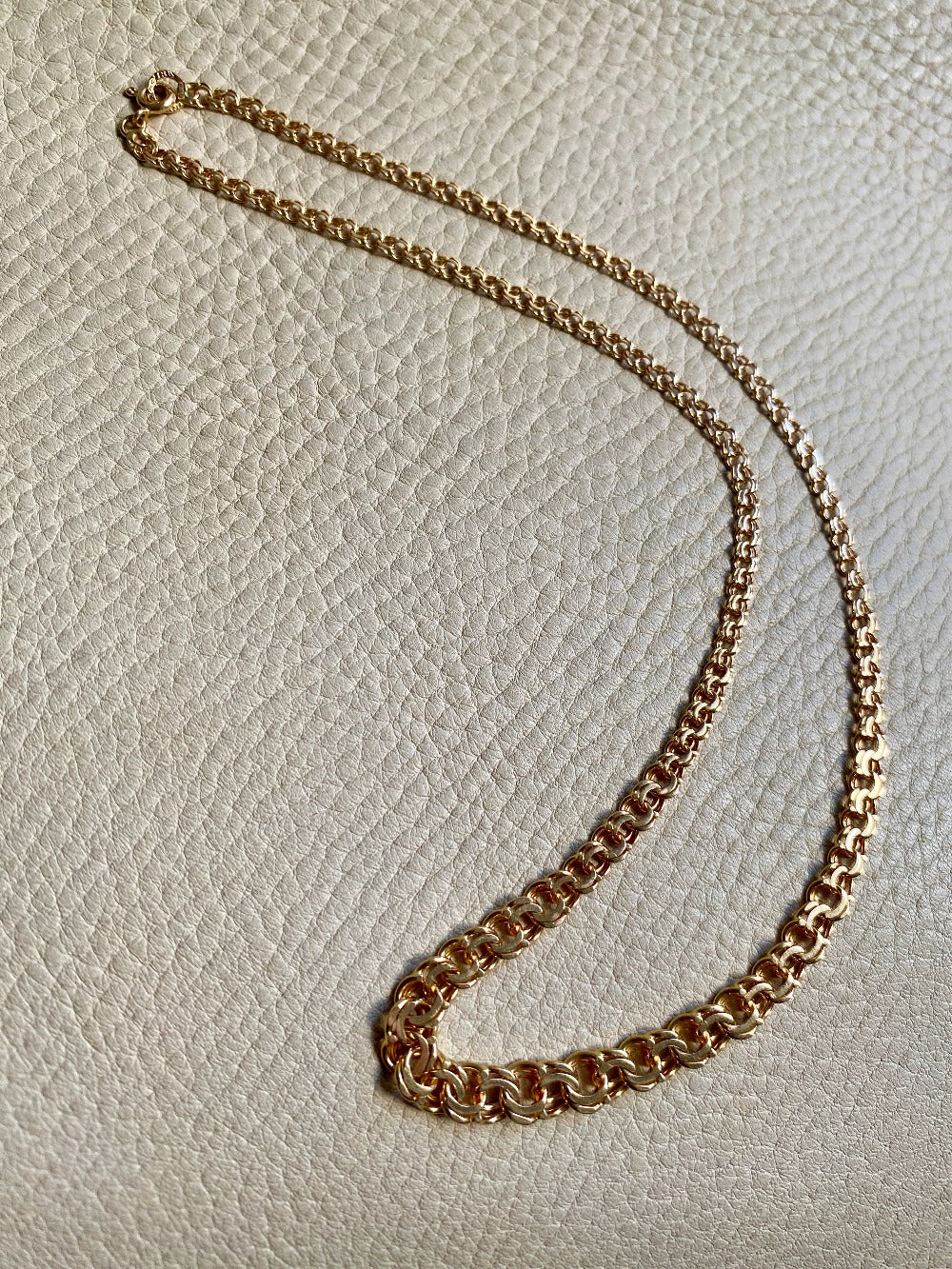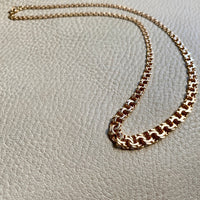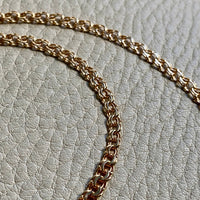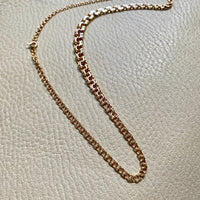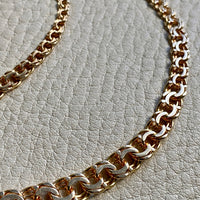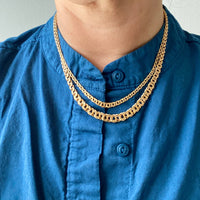 1977 Swedish 18k Gold necklace - Graduated double link chain - 17 inch length

Free USA Shipping

Handmade

High quality leather
Gold link jewelry is gold textile - well that's how I think about my particular fascination with gold link. Obviously I'm a textile lover as I've devoted my design business to bending, sewing and musing over leather textiles. Solid gold forged into slinky chains is another chapter in my oohing and aahing over beautiful pliable yet strong constructions.
***
1977 Swedish 18k Gold necklace - Graduated double link chain necklace - 17 inch length
I love this Scandinavian link style!
Swedish made in 1977, this piece is handmade in solid 18K gold, measures 17 inches in lenth length, and weighs a very nice 13.2 grams. , This graduated double link necklace is a classic you'll love to wear. 

This link type is called a double-link (also bismarck link). Pairs of links run side by side - like two curb chains delicately soldered, link by link, to form a double length of links. Links in this style are smooth and supple and do not snag on clothing.

Links are gradually smaller and larger to elegantly transition around your neck. Imagine making these individual links to perfectly create that gradation - I find this level of goldsmithing astonishing in it's handmade precision.

*** 
Details
Maker GHH
Active 1962-1997
Sala, Sweden
18k solid gold (not plated or fill)
Graduated double link link necklace
17 inch (43cm) length
3.3-6.7mm width
13.2 grams
Full Swedish hallmarks for maker, gold purity, year, location
Well working spring clasp
Excellent vintage condition, insignificant wear
This listing is for the 13.2g necklace only. Lighter weight necklace can be found in my shop here
Break down your payments at no charge with ShopPay - the purple icon above.
Please reach out with any questions jill@scabbyrobot.com
Interior key ring
Each Wedge Bag is made with an interior key ring that is perfect to clip your keys so that you never lose them again.
Also works great with one of my leather leashes to connect a zipper pouch or anything else you like to keep at hand.