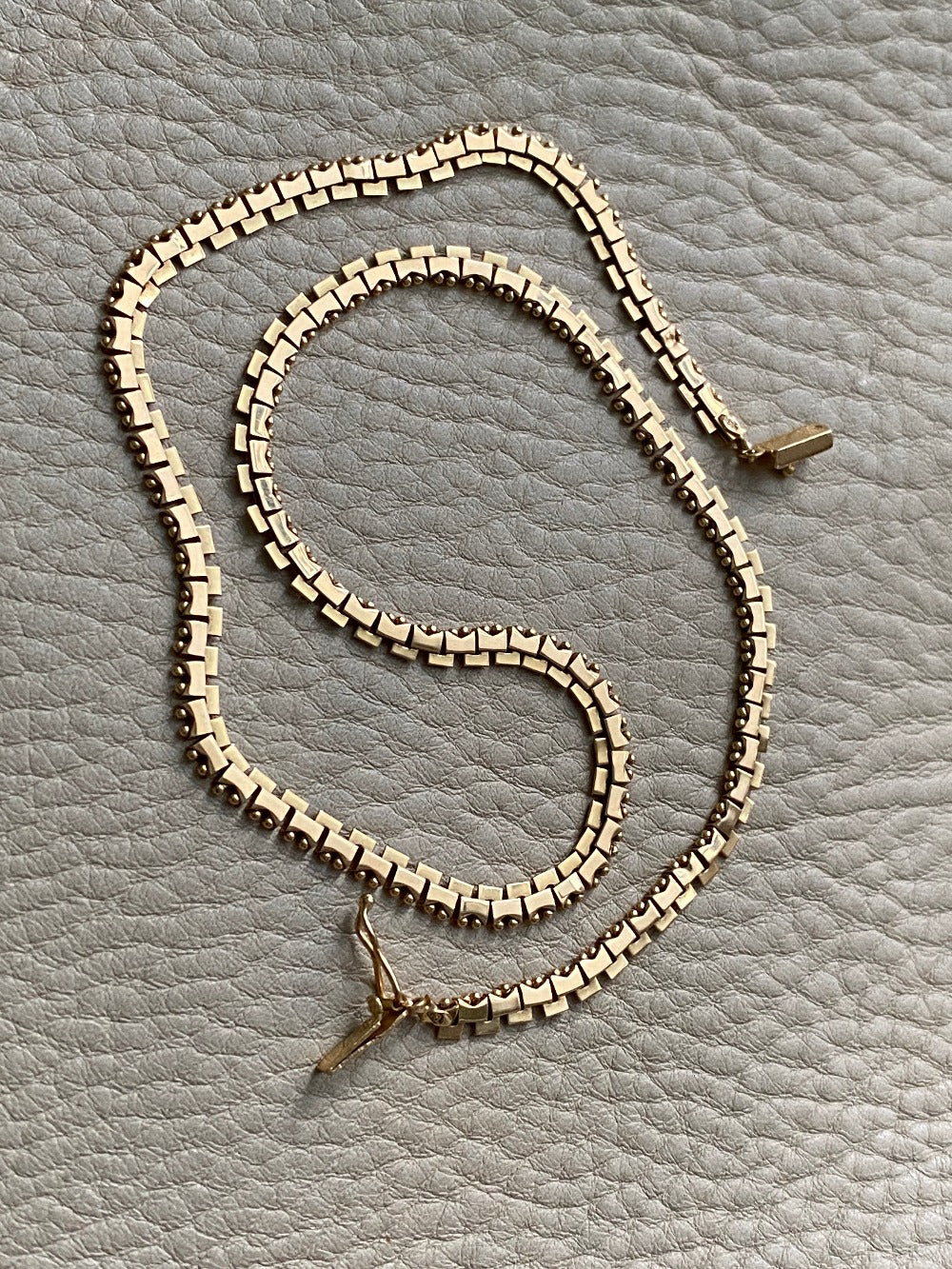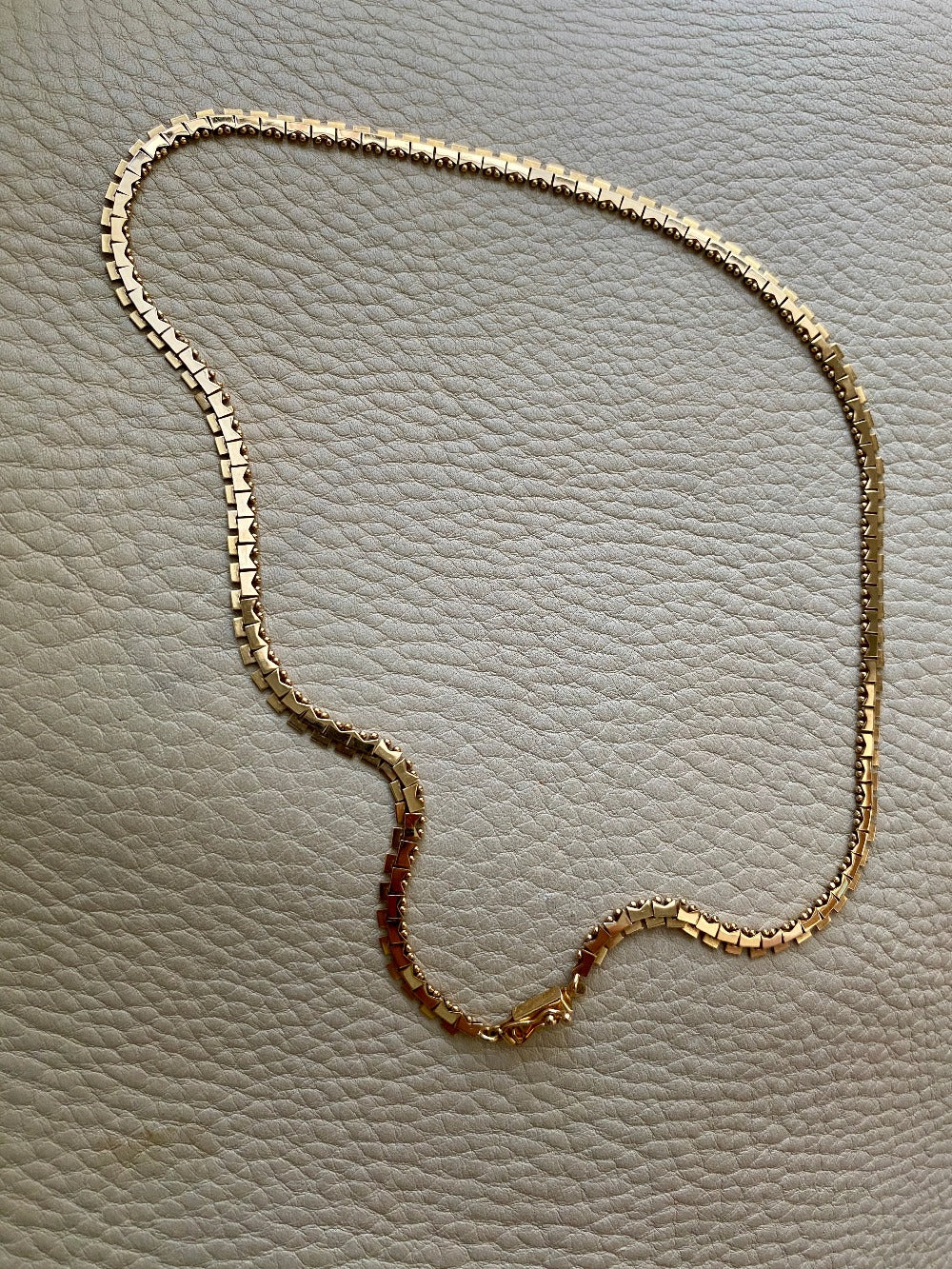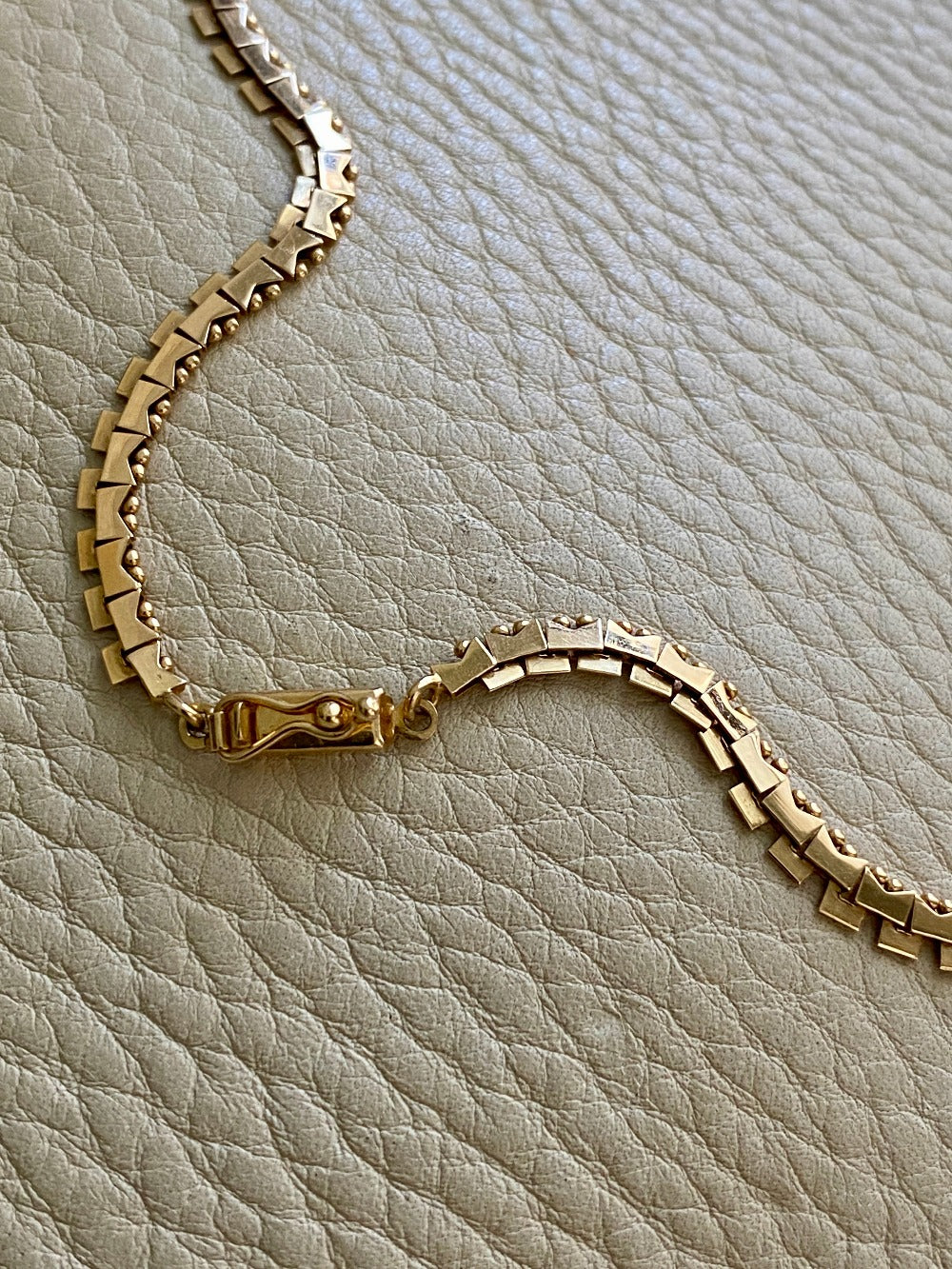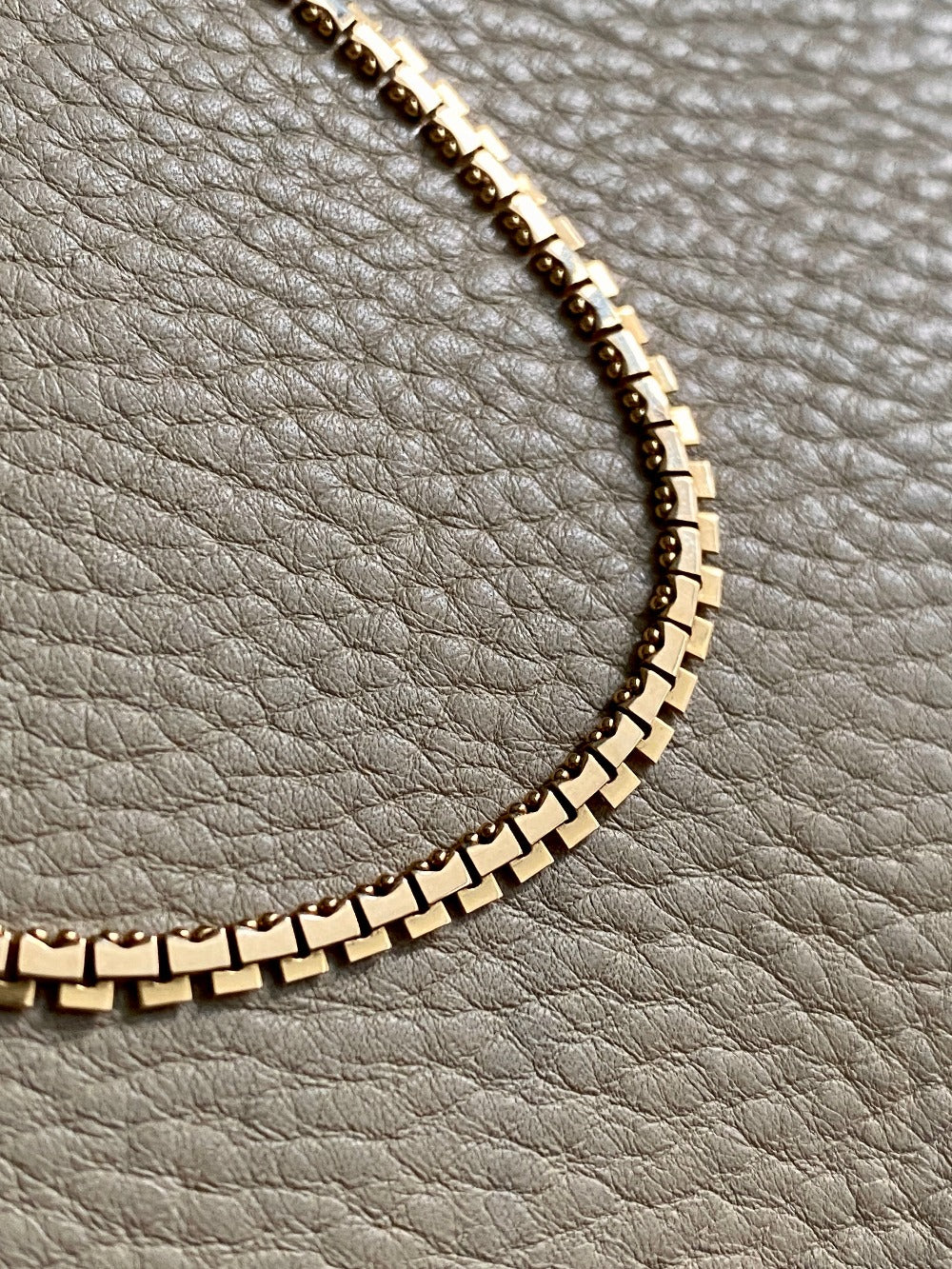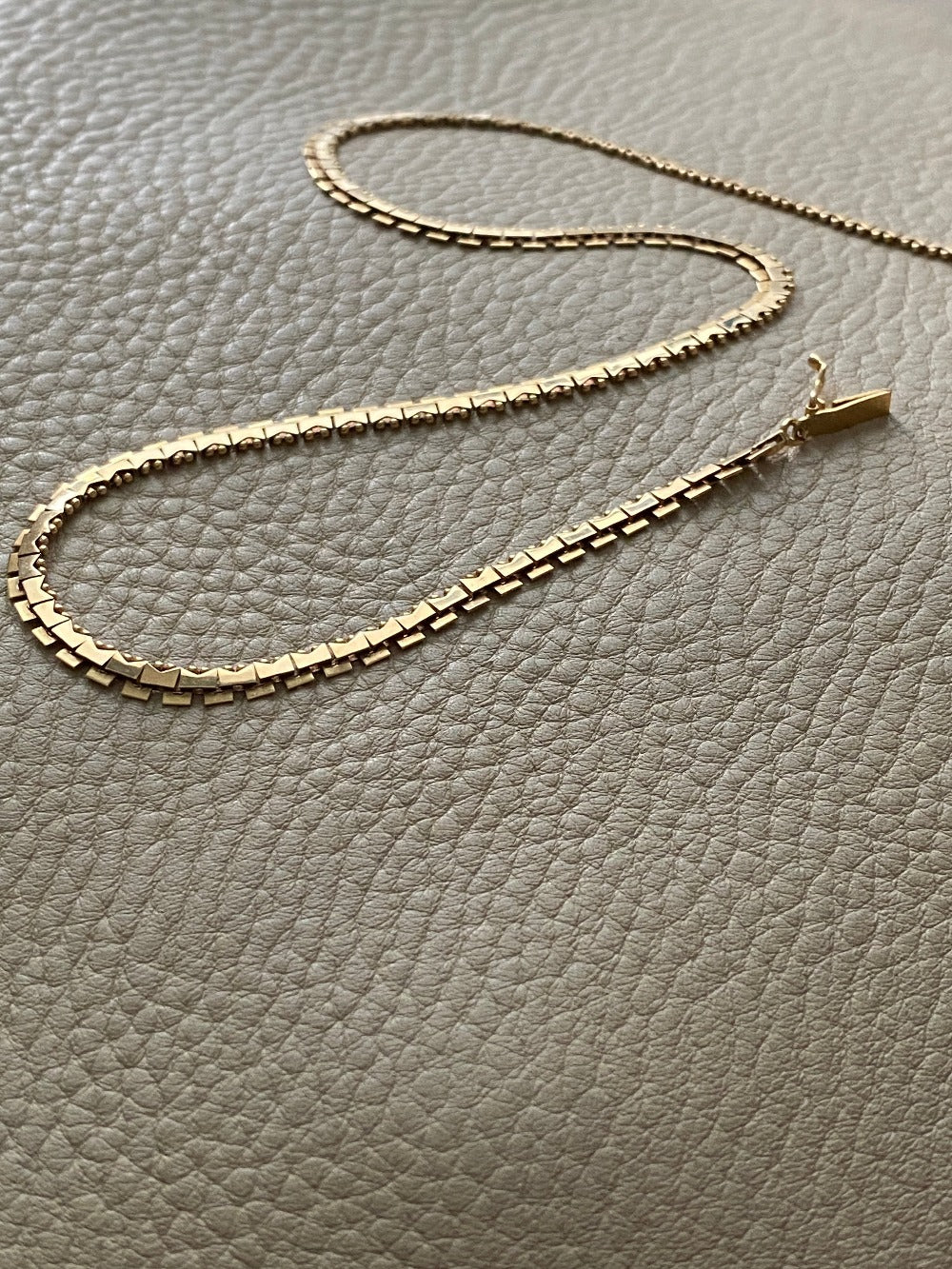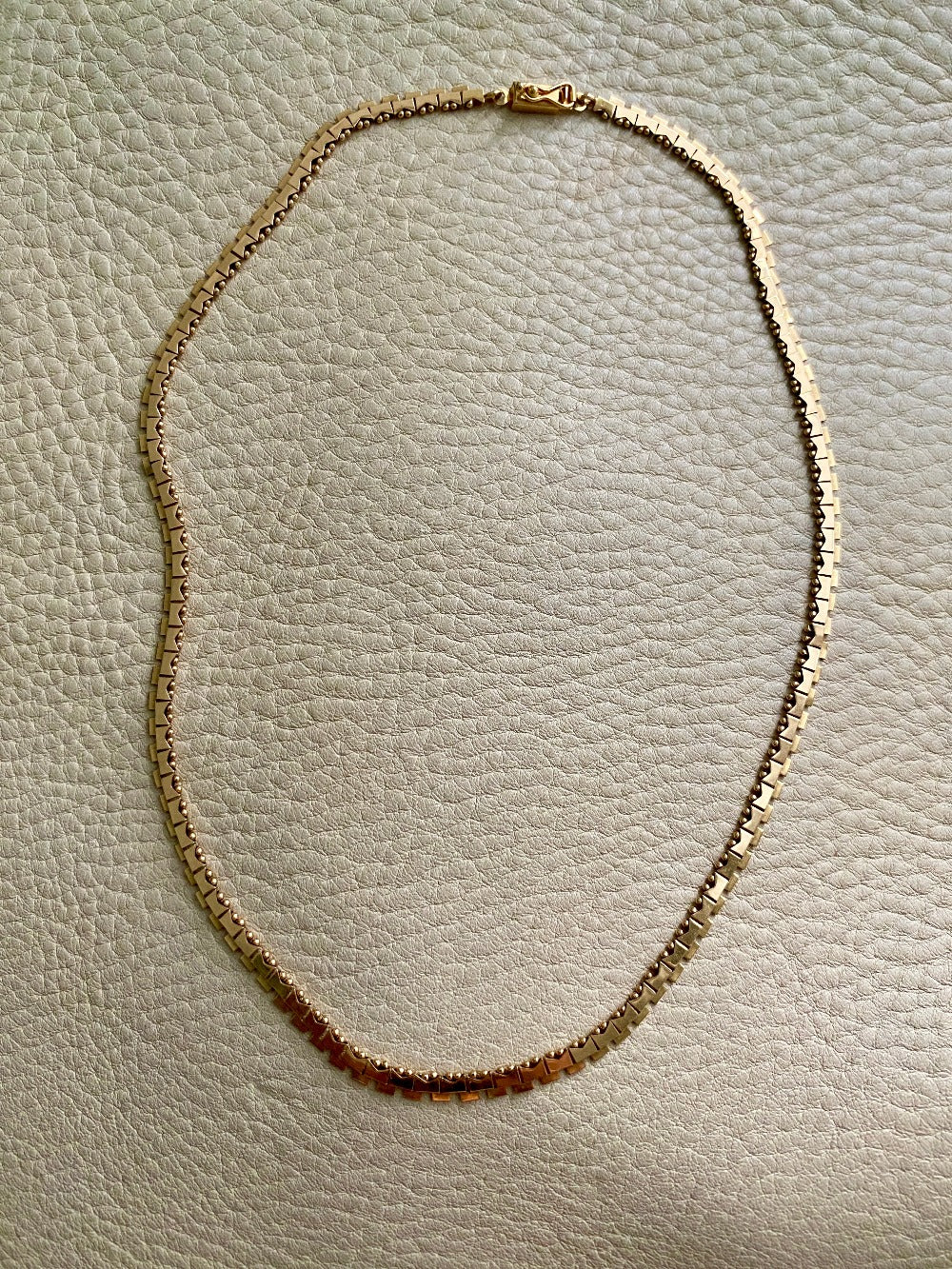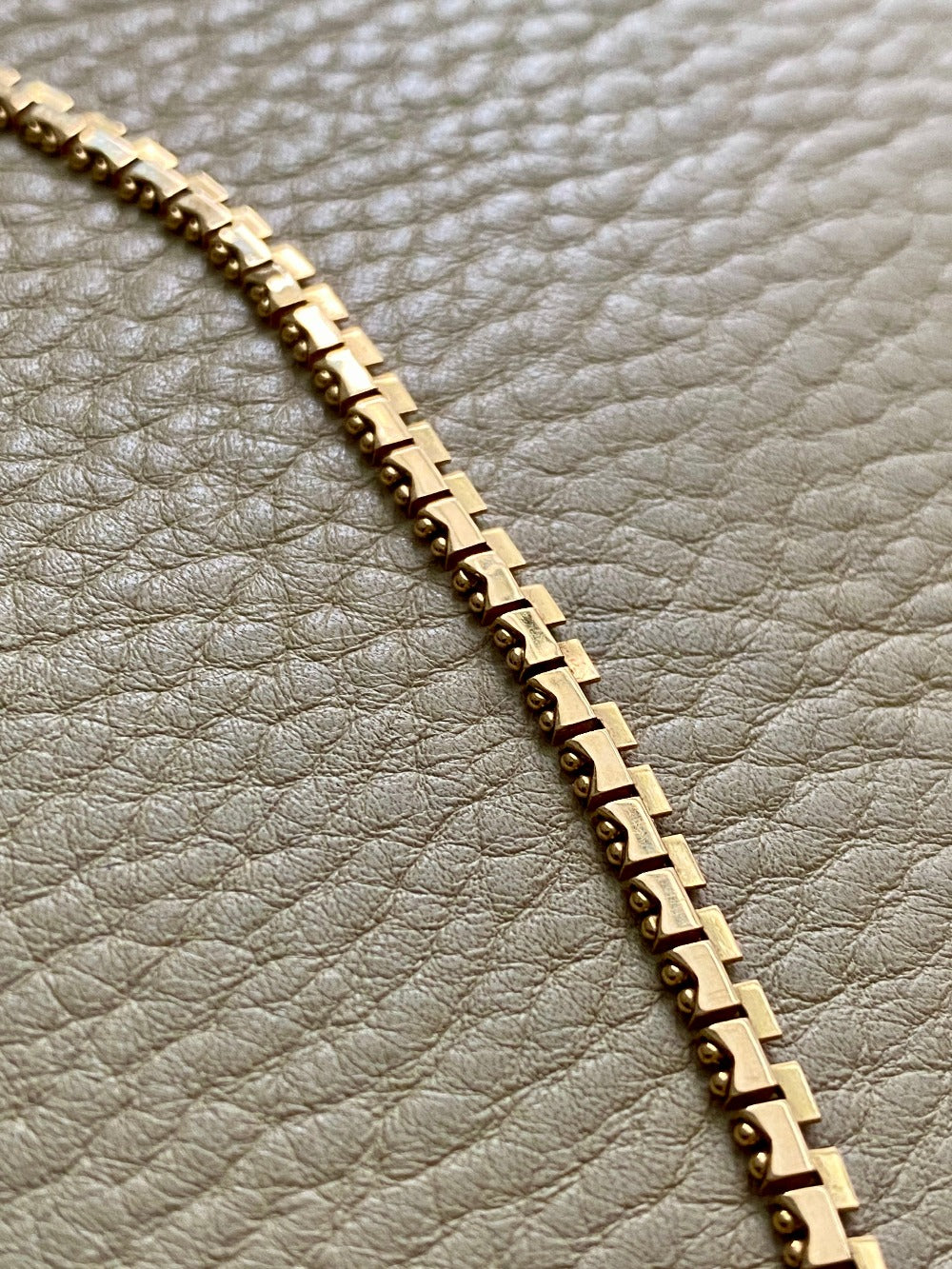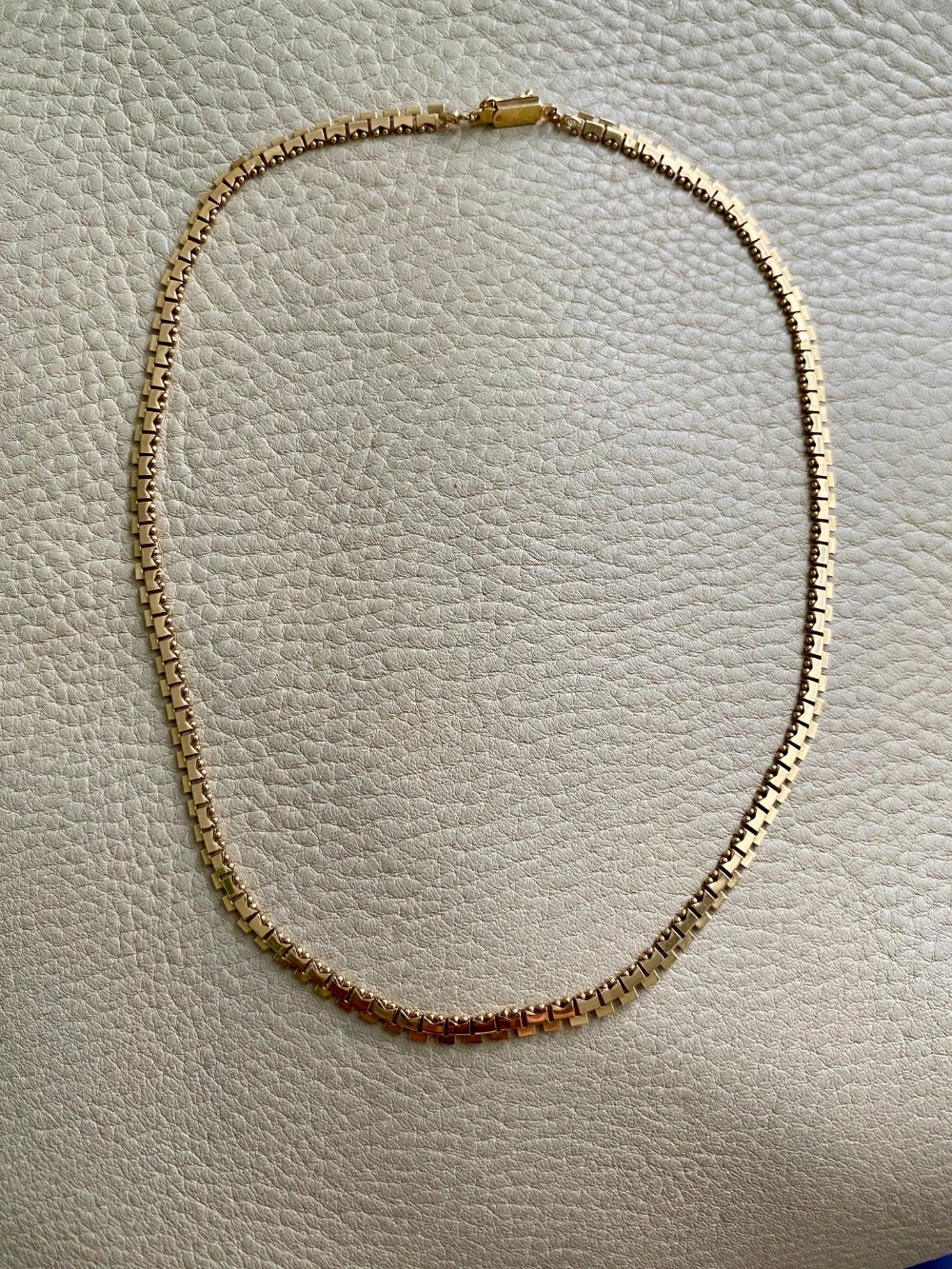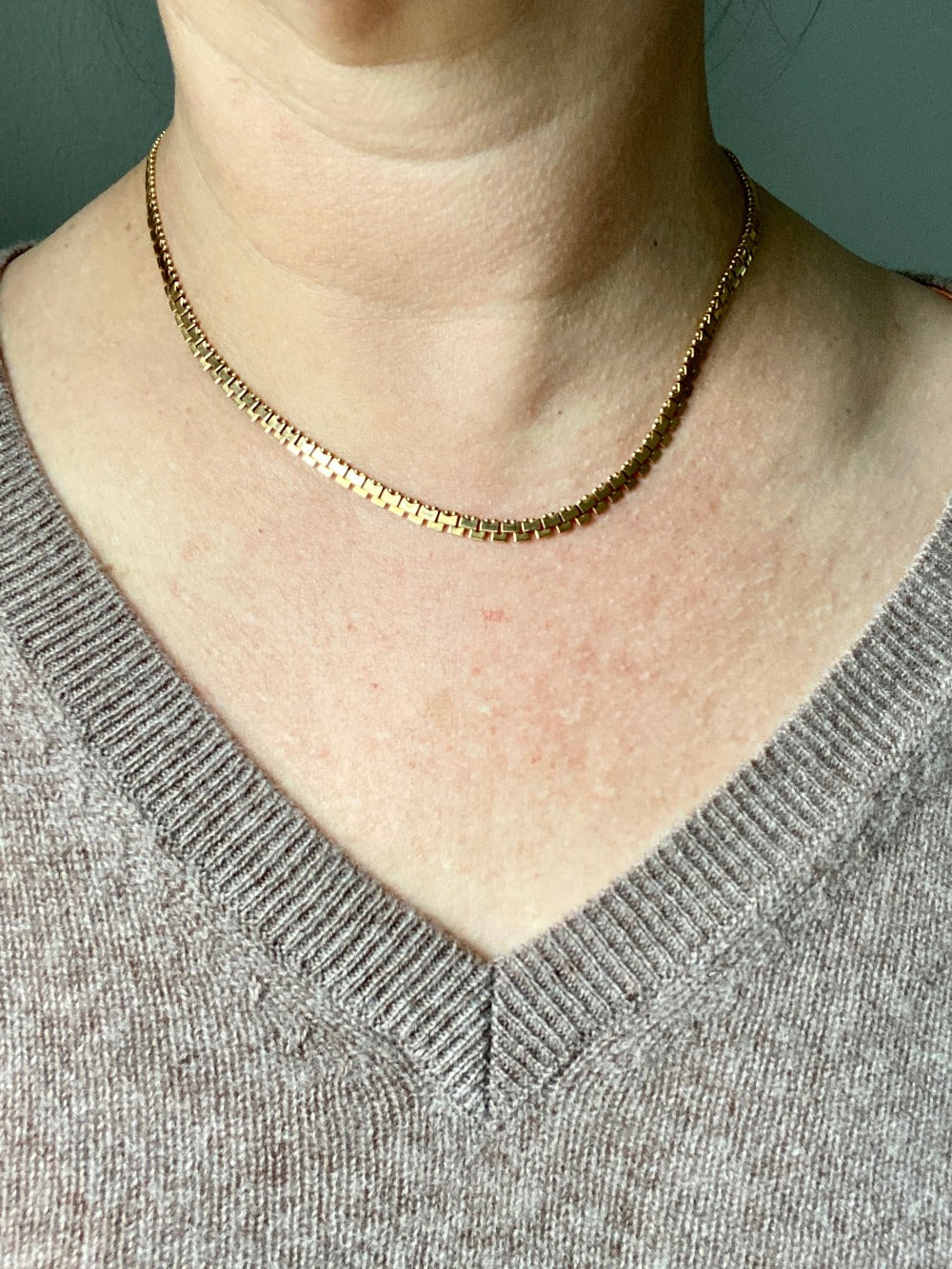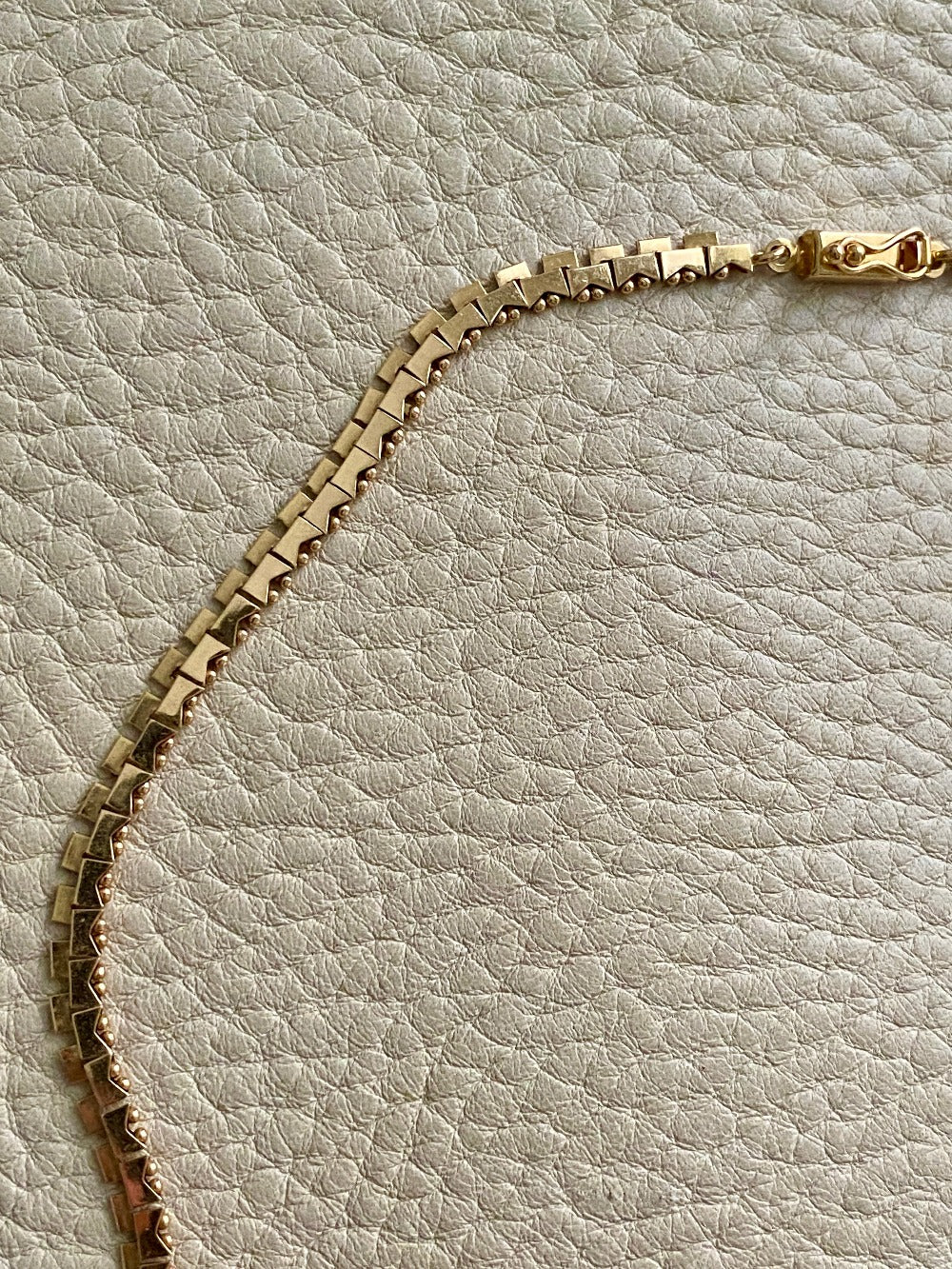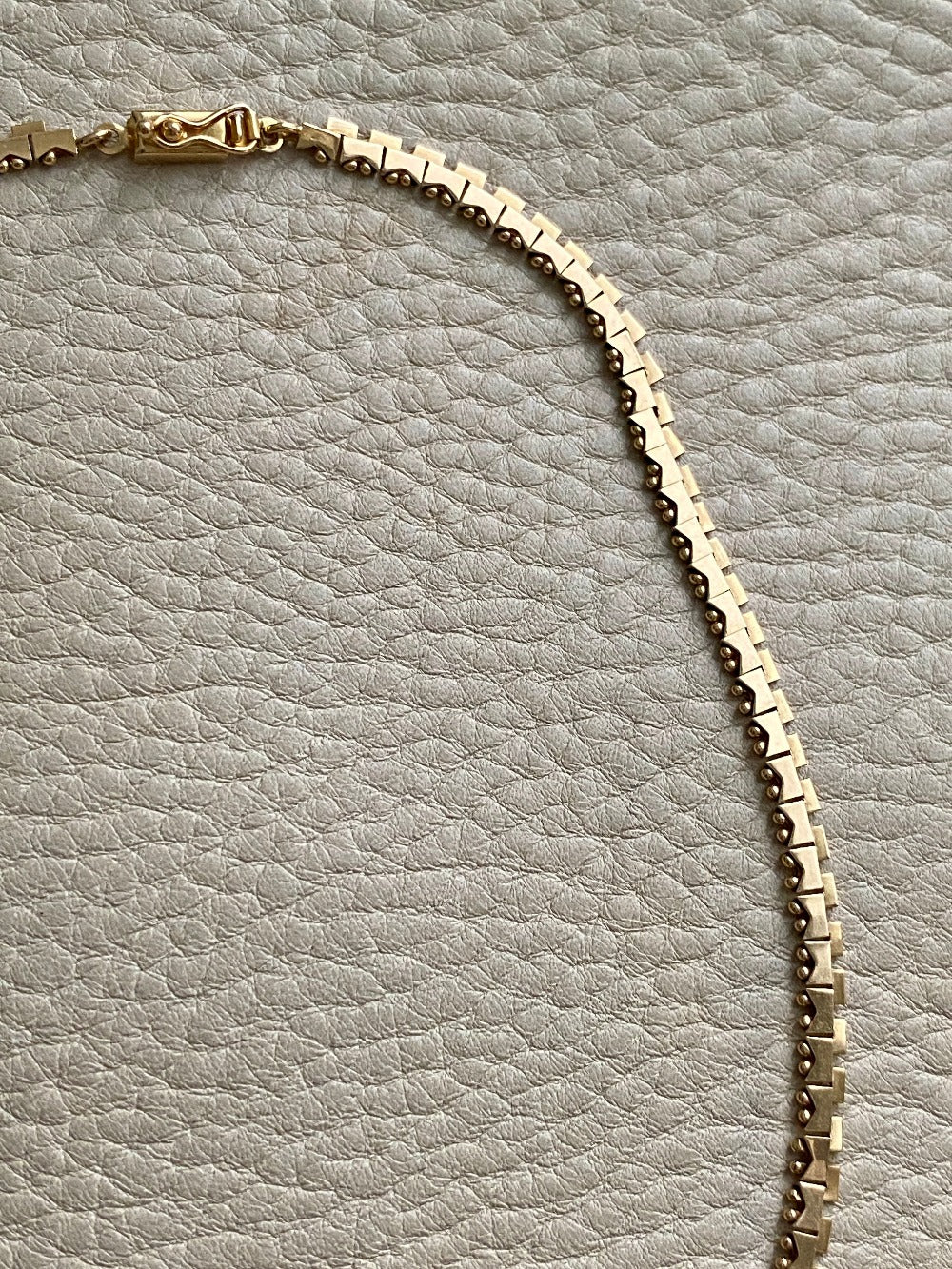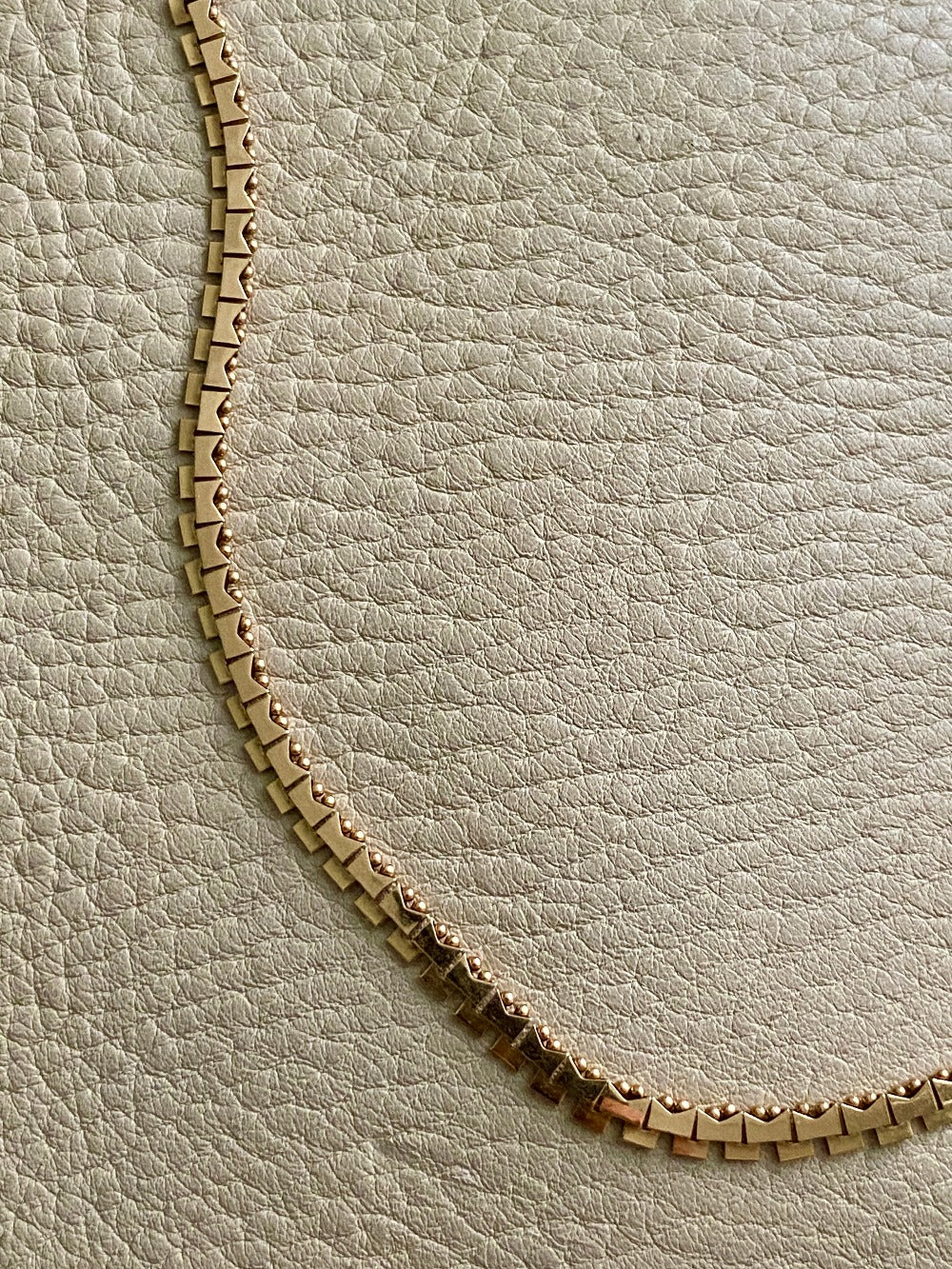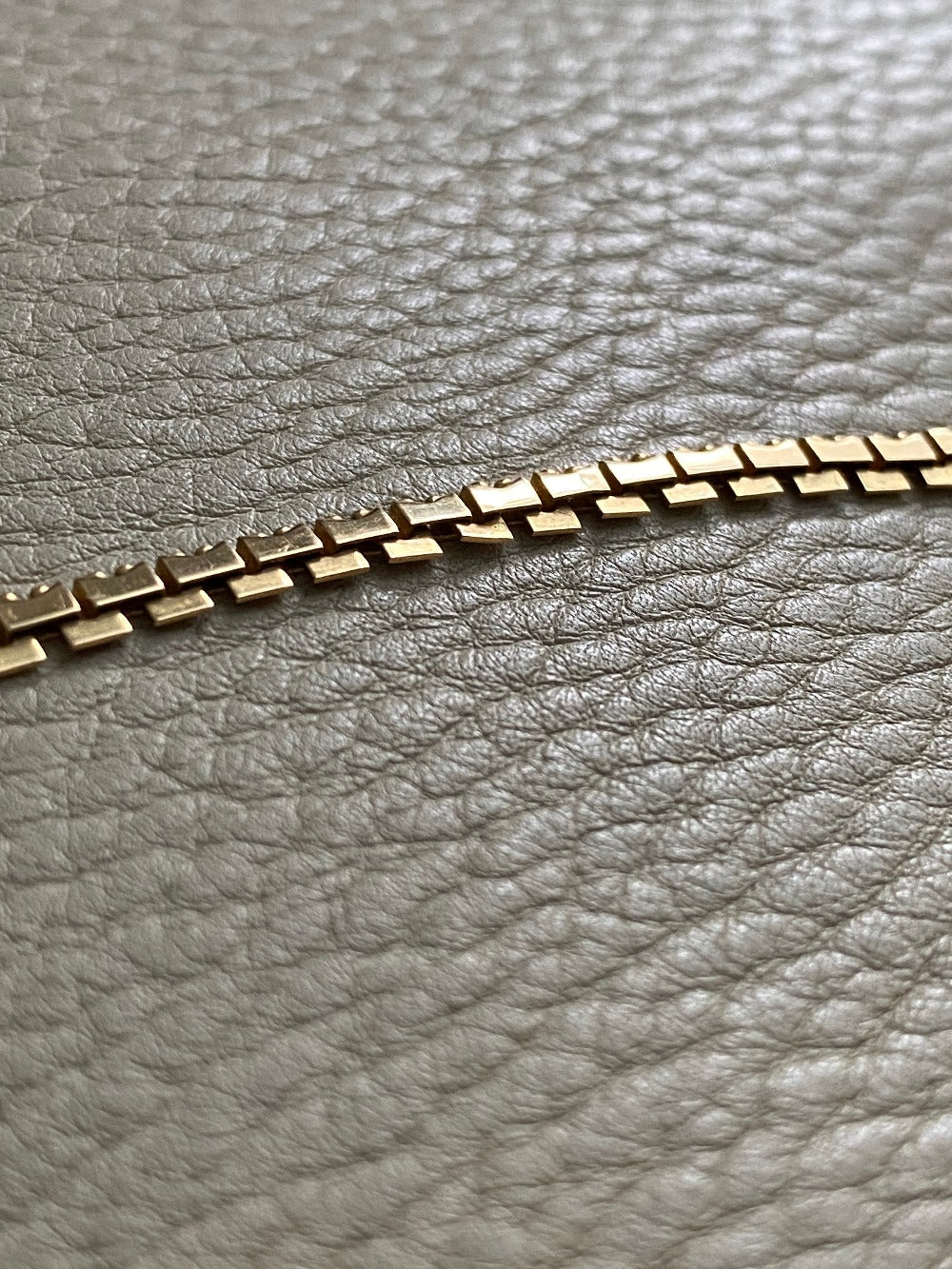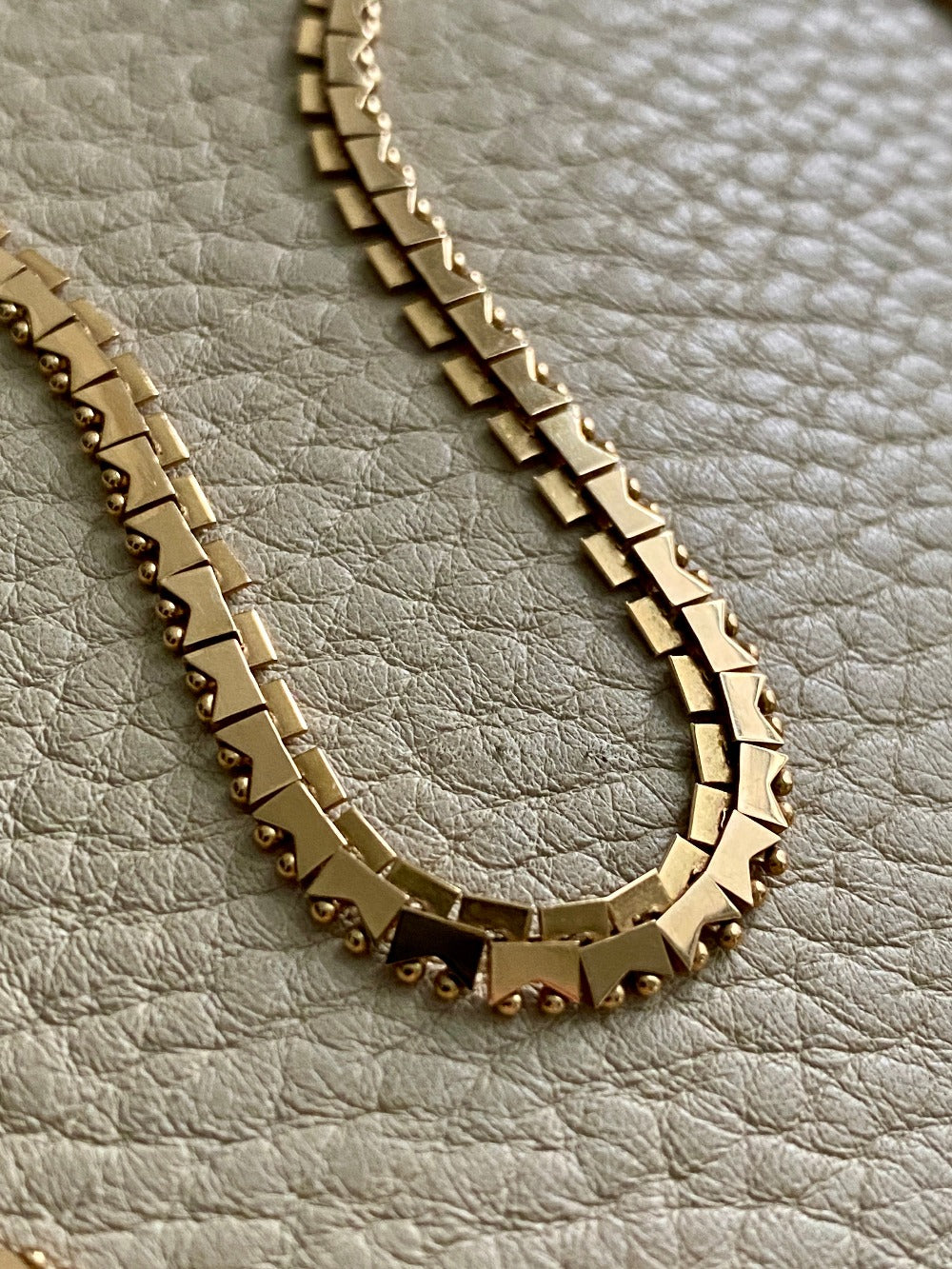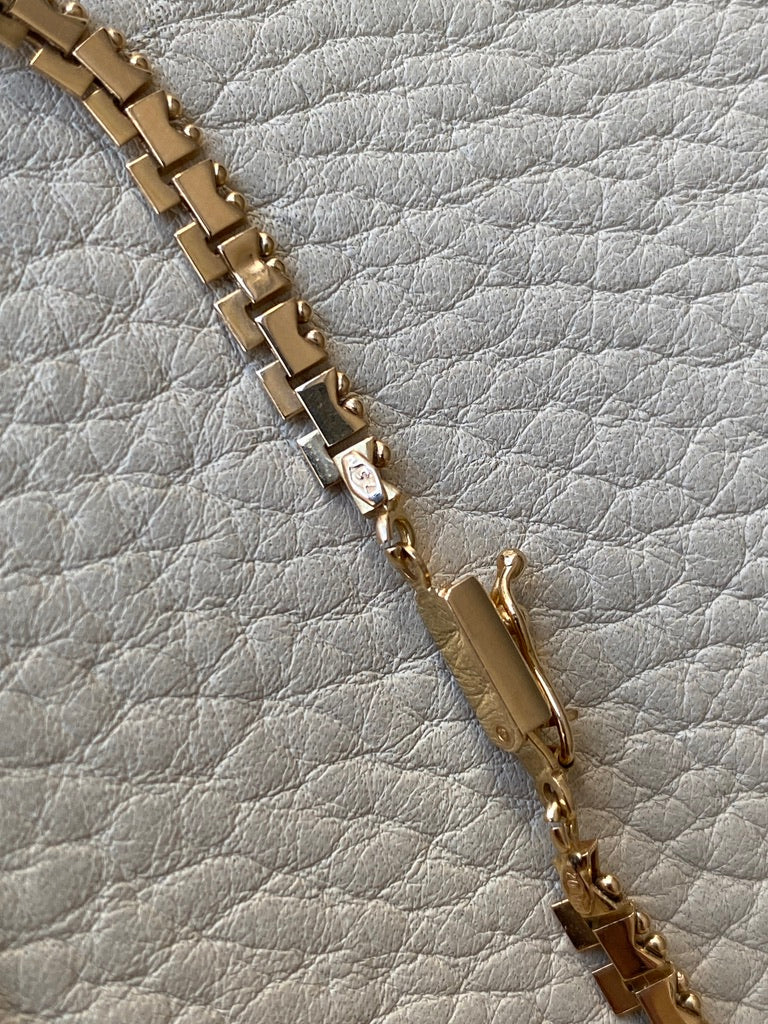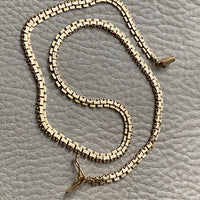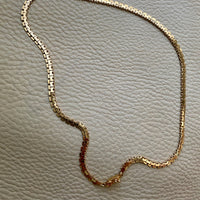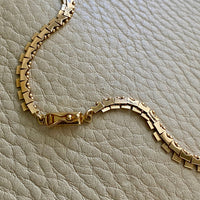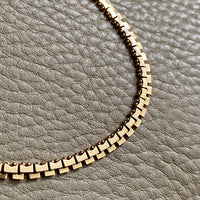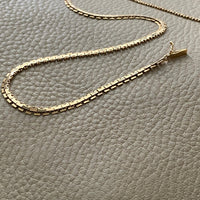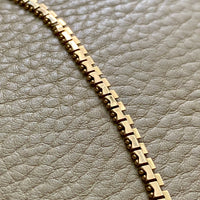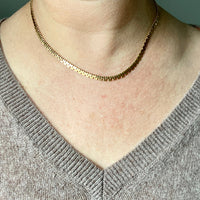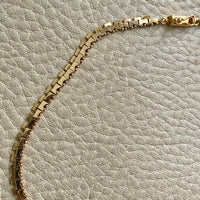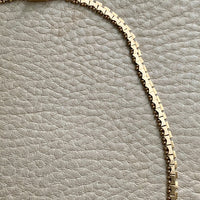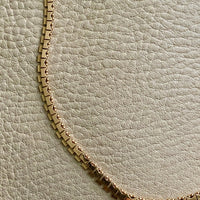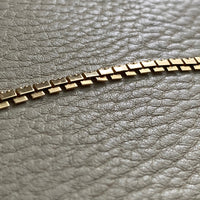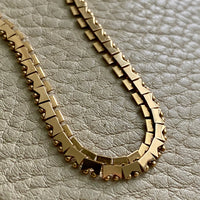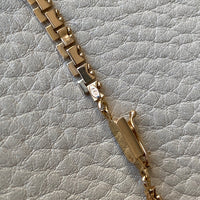 BREATHTAKING gold link necklace - solid 18k gold - Italian vintage

Free USA Shipping

Handmade

High quality leather
Gold link jewelry is gold textile - well that's how I think about my particular fascination with gold link. Obviously I'm a textile lover as I've devoted my design business to bending, sewing and musing over leather textiles. Solid gold forged into slinky chains is another chapter in my oohing and aahing over beautiful pliable yet strong constructions.
***
BREATHTAKING fringe gold link necklace- solid 18k gold - Italian vintage
Last year I found a similar rare necklace by the same Italian goldsmith, the Filippini Brothers in Verona, Italy. The piece sold in a heartbeat and I can see why. She is a stunning rare beauty with the most interesting links and movement. Not to mention the rich buttery color. YES.
A special link style made of polished mirrored gold plates which create a flat matrix, ahem, a textile, that languidly follows the curve of your collarbone. 
She is BEAUTIFUL and so unique! Italian vintage, 18K gold, a great length at 17.3 inches (44cm) and weight of 15.4 grams. She is made of solid buttery 18k yellow gold. Very good vintage condition.
The craftsmanship of this piece is amazing.

Checkout the video image to see the fluid movement, the shimmer of the polished gold faces, and the wonderful rich yellow color.
Perfect soft geometry for your neck.
***
Details
Maker: Filippini brothers
Verona, Italy
Active beginning 1938
Yellow 18k gold
15.4g

 

17.3 inch (44cm) length
Links measure 4mm wide
Hallmarks for maker and gold purity
Well working box clasp with safety eight
Beautiful vintage condition with normal age related wear
Any dark areas are reflections from the room. The color is pure buttery yellow gold.
Break down your payments at no charge with ShopPay - the purple icon above.
Please reach out with any questions jill@scabbyrobot.com
Layaway is available.
Interior key ring
Each Wedge Bag is made with an interior key ring that is perfect to clip your keys so that you never lose them again.
Also works great with one of my leather leashes to connect a zipper pouch or anything else you like to keep at hand.