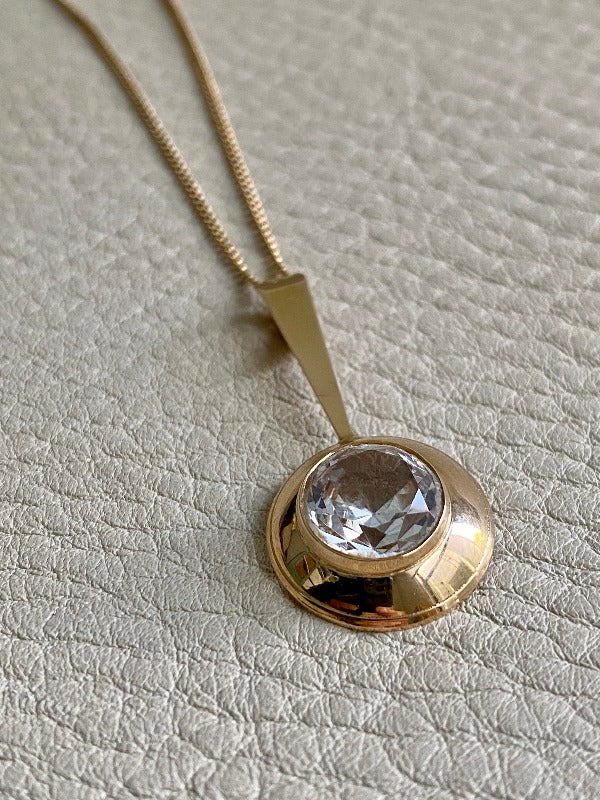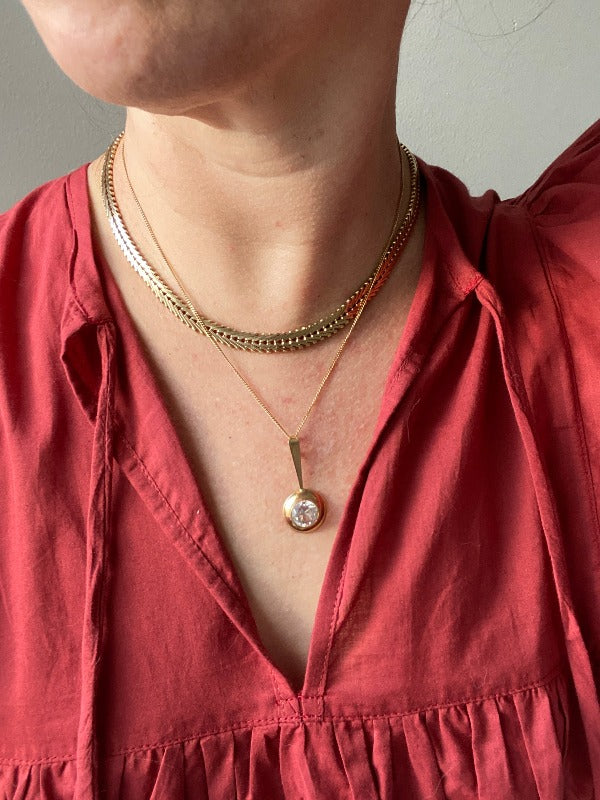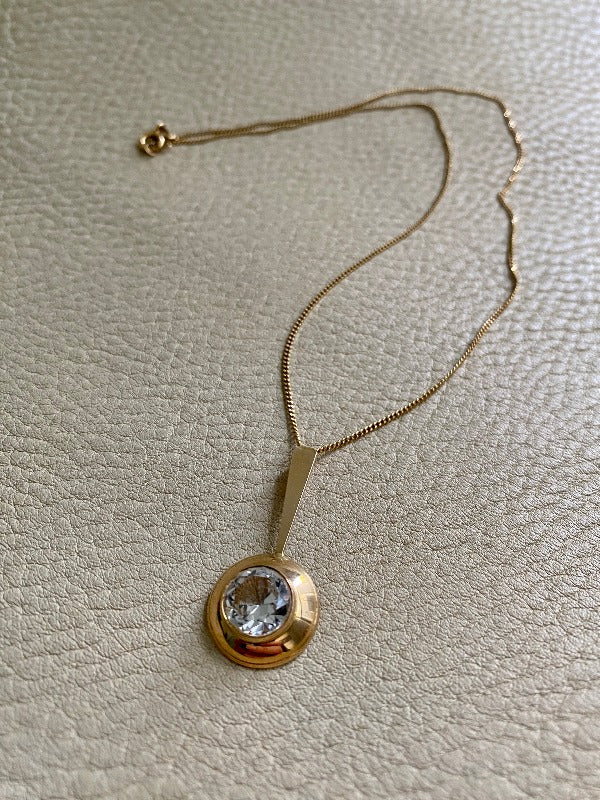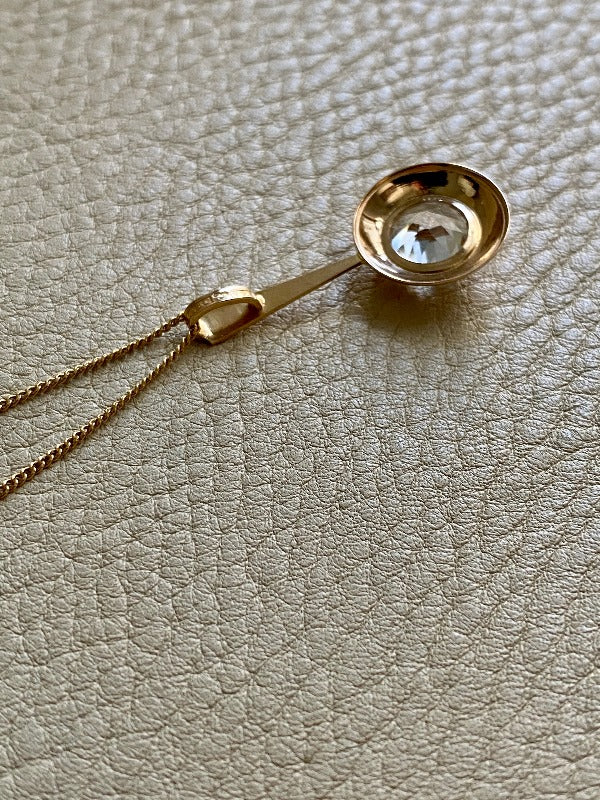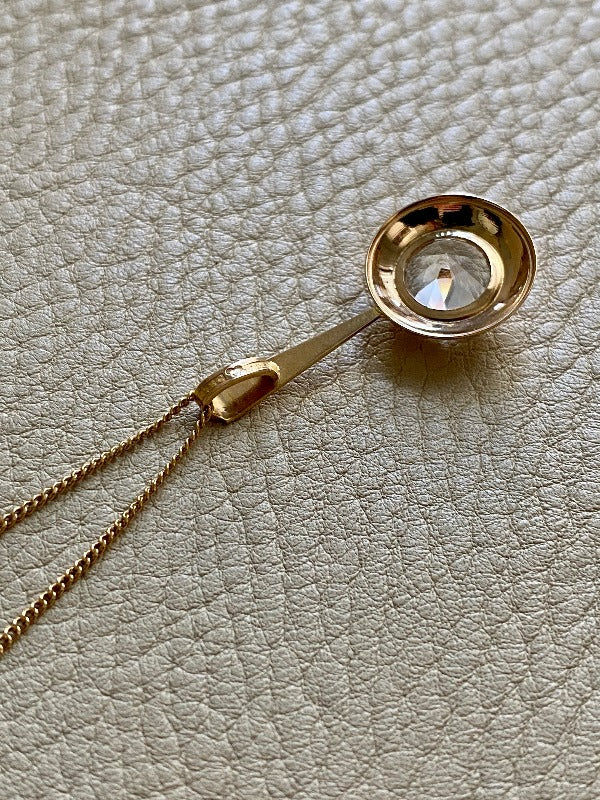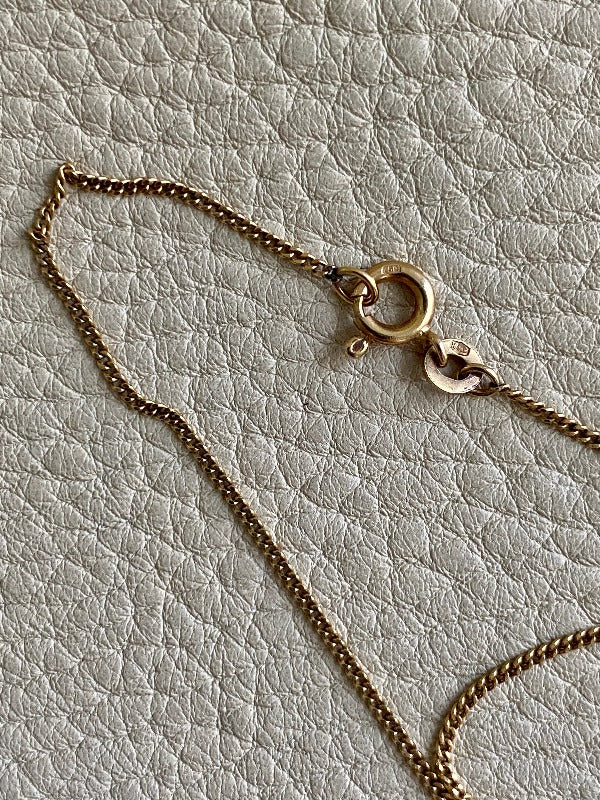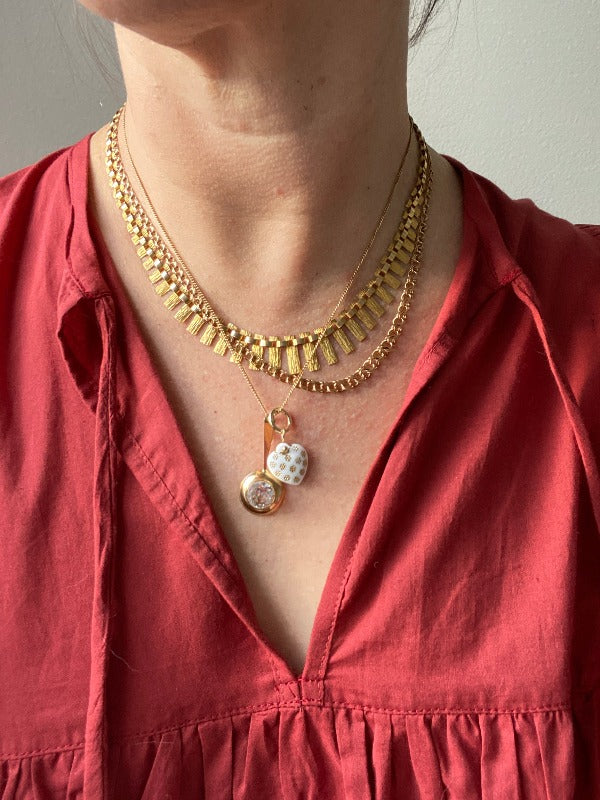 Crystal Swedish pendant necklace - Solid 18k gold - vintage

Free USA Shipping

Handmade

High quality leather
Welcome to my jewelry box. In addition to leather, I have a fondness for fine yet wearable solid gold and silver jewelry. In particular I love fine mid-century pieces from Sweden, Finland, Denmark, and Italy. I scour European auction houses to find the best vintage pieces to import, to wear and to share.
***
Faceted Crystal Swedish pendant necklace - Solid 18k gold
Sparkling Swedish vintage, 18K gold, 17.25 inch length, faceted quartz pendant necklace. Pendant has hallmarks for maker, gold purity and location. 
Vintage chain measures 17.25 inches and has marks for 18k and Sweden.
The detail I am drawn to is the crisp transition between the diagonal edge of the stem and the round of the pendant. I love the way the two shapes perfectly intersect at that point. Something about the proportion and their intersection feels harmonious, balanced.
A sizable pendant at nearly 1.5 inches long! I love the way she layers with other necklaces.
***
Details
Only one available
-Maker K&EC
-18k solid gold
-Faceted clear quartz stone
-Handmade in Sweden
-17.25 inch length
-Pendant length just under 1.5 inches
-5.5g grams
-Hallmarks for maker, gold purity, location
-Very good vintage condition, normal age related wear
Break down your payments at no charge with ShopPay - the purple icon above.
Please reach out with any questions jill@scabbyrobot.com
Interior key ring
Each Wedge Bag is made with an interior key ring that is perfect to clip your keys so that you never lose them again.
Also works great with one of my leather leashes to connect a zipper pouch or anything else you like to keep at hand.