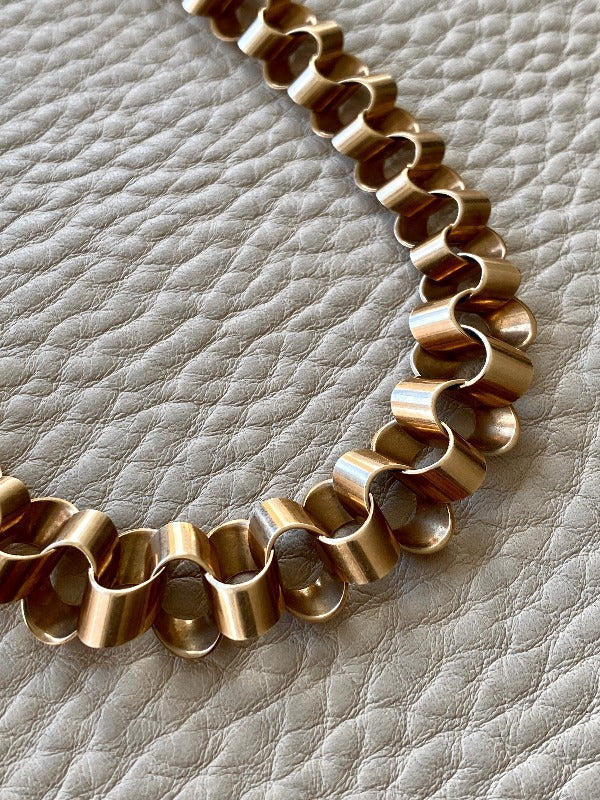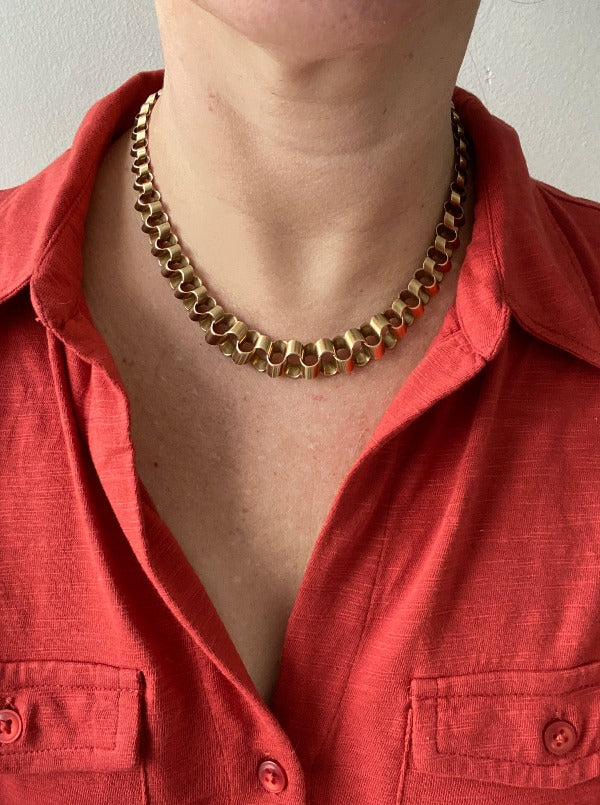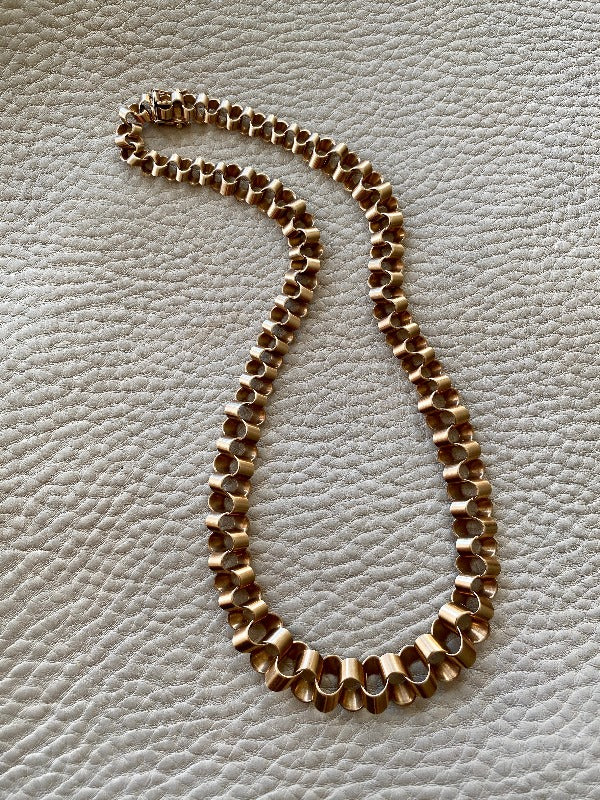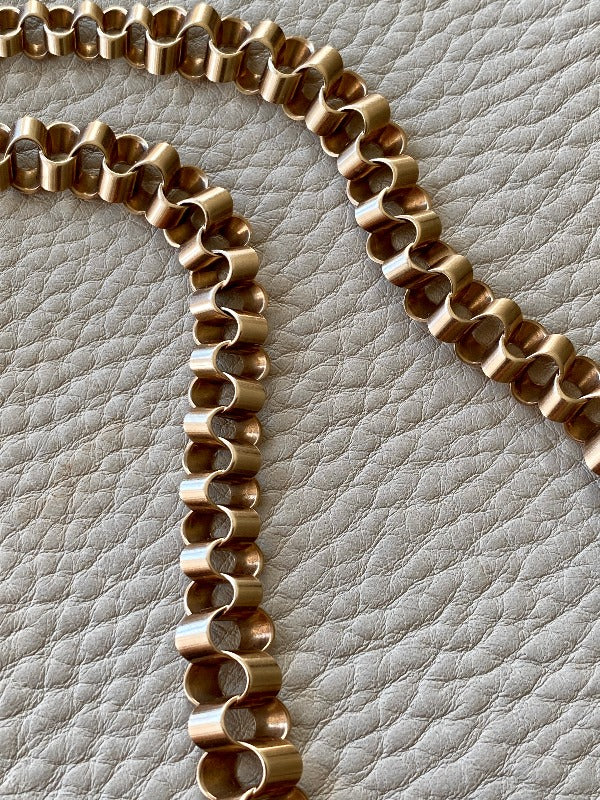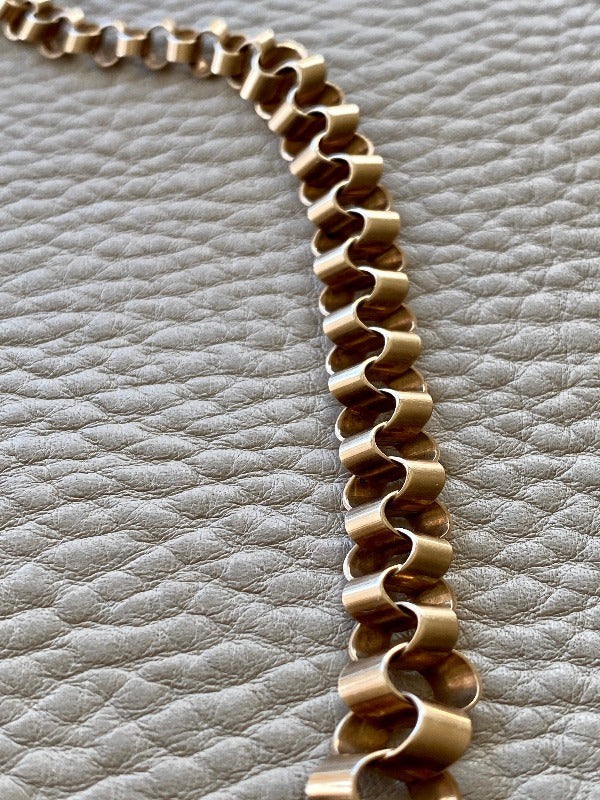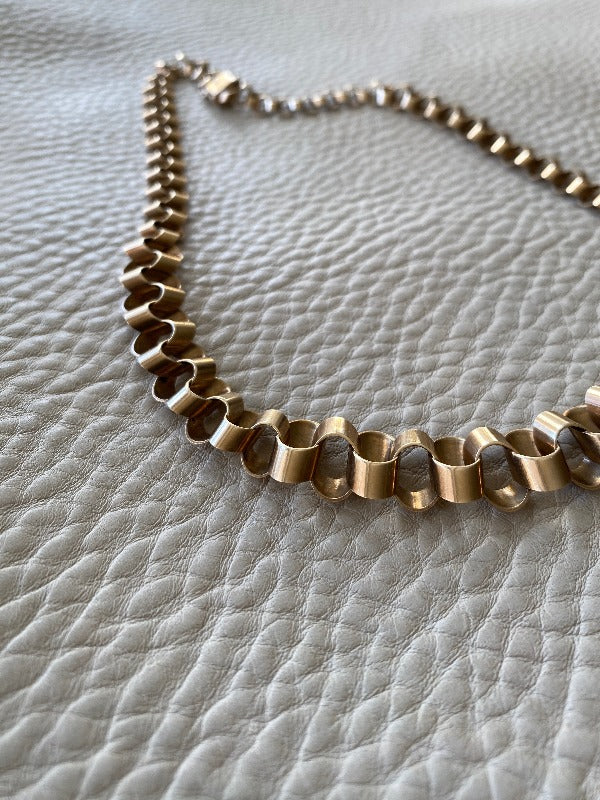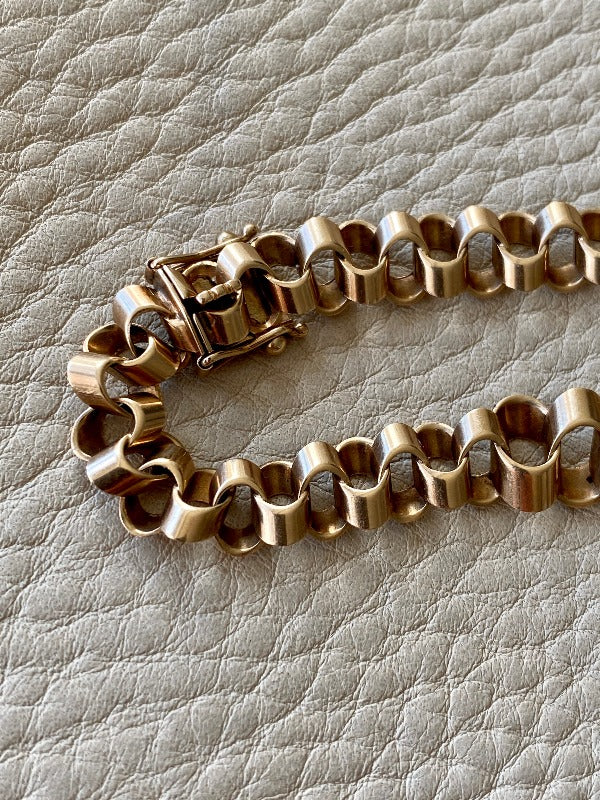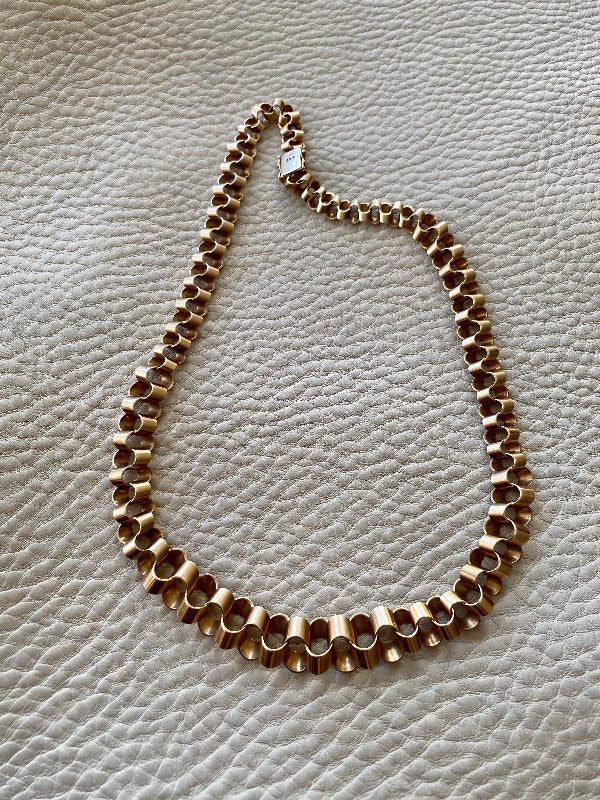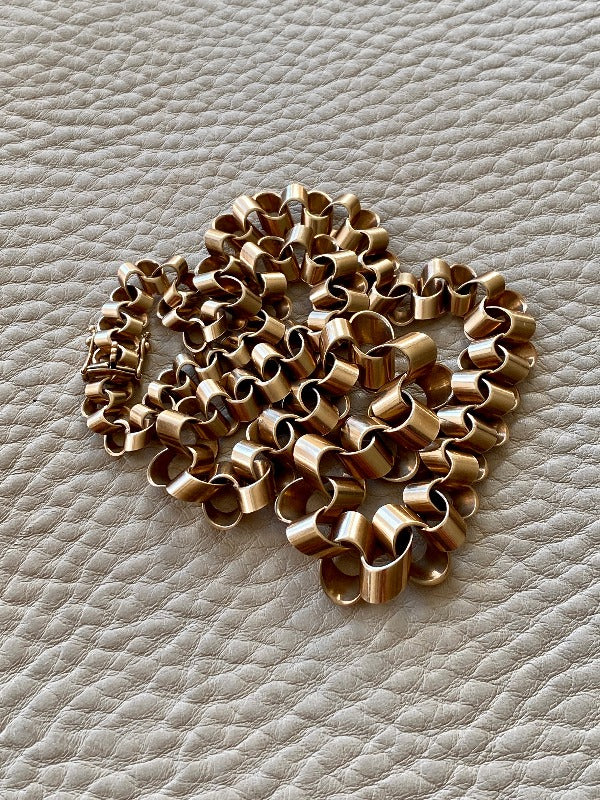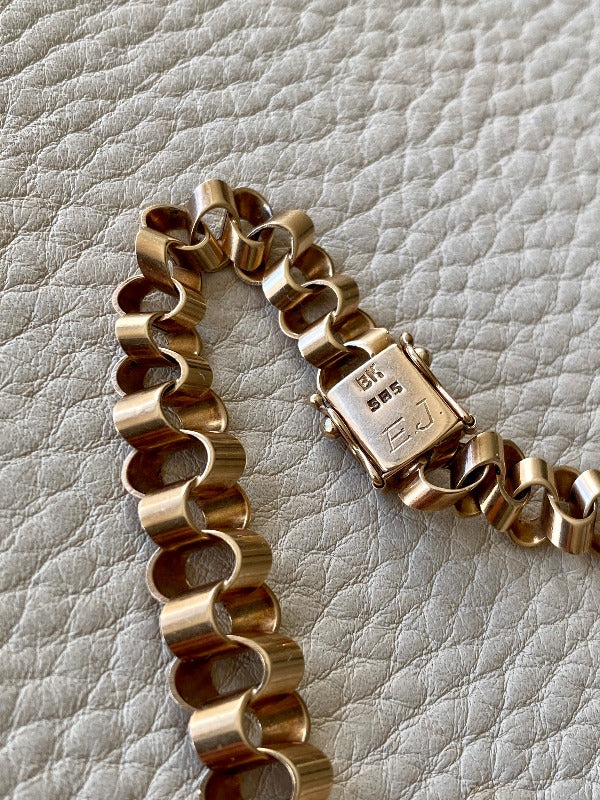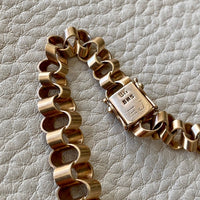 Superb Unusual vintage 14k gold Ruffle link necklace - Denmark 34g

Free USA Shipping

Handmade

High quality leather
Welcome to my jewelry box. In addition to leather, I have a fondness for fine yet wearable solid gold and silver jewelry. In particular I love fine mid-century pieces from Sweden, Finland, Denmark, and Italy. I import the best vintage pieces from Europe, to wear and to share.
***
Gold link jewelry is gold textile as jewelry - well that's how I think about my particular fascination with gold link. Obviously I'm a textile lover as I've devoted my design business to bending, sewing and musing over leather textiles. Solid gold forged into slinky chains is another chapter in my oohing and aahing over beautiful pliable yet strong constructions.
***
Superb Unusual vintage 14k gold Ruffle link necklace
This necklace resonates HARD with me. The angles, the wide links, that they are somehow huge and angled and graduated. And perfect and polished? It feels like it's made of liquid time. That concept doesn't make sense and it's exactly right. 
This chain is made of solid 14k oval gold links and measures 17.5 inches long with a graduated link 7-13mm wide. He weighs a whopping 34.6g and feels amazing to wear. A very comfortable piece.
The craftsmanship is stunning and the chain lays gorgeously on the neck. This piece is in excellent vintage condition with a well working hidden box clasp. 
This link style feels impossible to me. It makes my brain hurt like an MC Escher image. How can the stairs go up and down simultaneously? How can the links undulate the way they do? I don't know but I'm looking at it, there's no doubt it's happening, and I'm giving in to the pleasure of that chaotic beauty.

Did I mention the beautiful movement? This one is perfect and unusual and rare and wearable. Wow.
***
Details
Only one available

Oval links
Midcentury Modern style
Maker BK
Danish made
17.5 inch length (44.5 cm) 
7-13mm wide
34.6g
14k gold
Hallmarks for maker and gold purity
Owner's initials engraved on clasp "E.J."
Well working hidden box clasp with double safety eights
Excellent vintage condition
Break down your payments at no charge with ShopPay - the purple icon above.
Please reach out with any questions jill@scabbyrobot.com
Interior key ring
Each Wedge Bag is made with an interior key ring that is perfect to clip your keys so that you never lose them again.
Also works great with one of my leather leashes to connect a zipper pouch or anything else you like to keep at hand.